We recently stayed at Duinrell near Wassenaar, Holland for our October Holiday. I had booked through Eurocamp and had booked their 3 bed Avant Caravan. After the shambles of staying in the Escape Caravan on our previous Eurocamp holiday, I did not know what to expect. We were pleasantly surprised.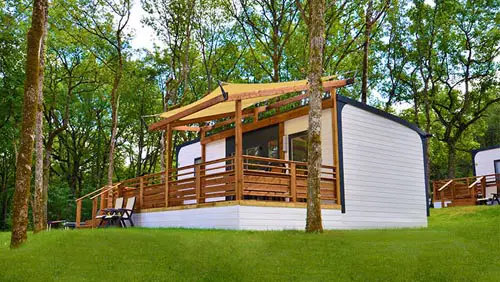 Avant Caravan by Eurocamp
Avant Main Living Area
We stayed in the 3 bed version of the Avant Caravan, however, there is also a 2 bed version that can be booked. The modern 3 bed version is 32m2 and maximizes your holiday living space. As you walk in through the French patio doors, you will be in the living/dining area.  In our caravan, the galley kitchen was on the right-hand side. The caravan is very bright as the patio windows go the full length of the caravan.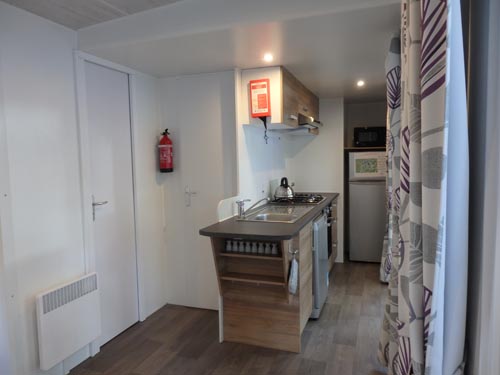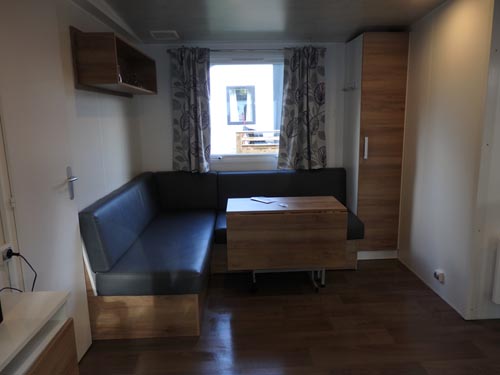 Bedroom wise, there is a large master bedroom and two twin bedrooms, although one of the twins is a bunk room. You can also sleep 2 more in the living room as the sofa turns into a bed. The master bedroom is larger than other types of caravans we have been in and the bed was larger too (European Queen Size as detailed on the Eurocamp website). If you have ordered bedding then this will be in the caravan for you (although you will have to make the beds yourself). If you take your own bedding make sure you take the correct size with you.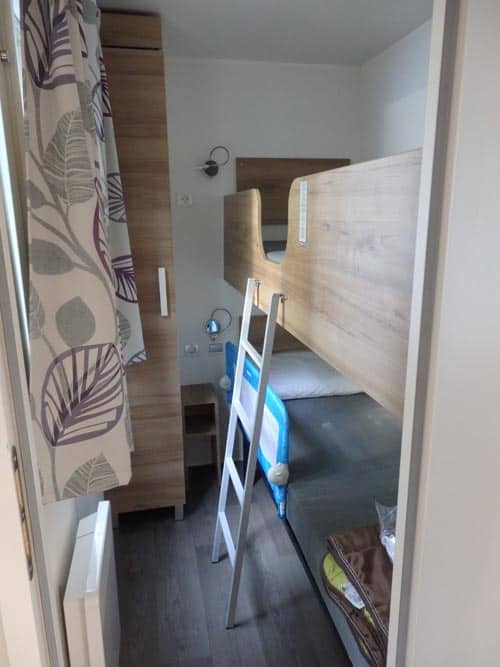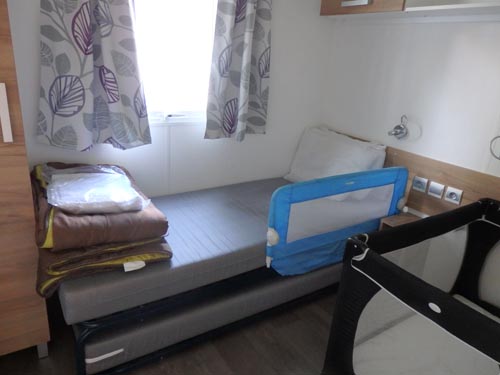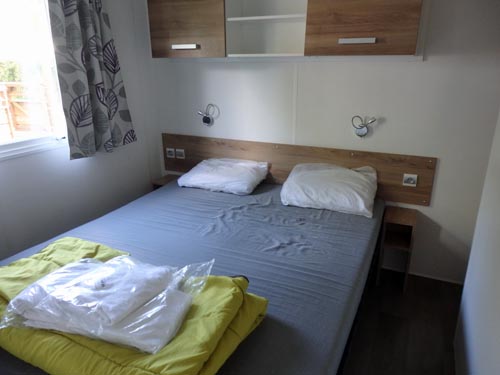 Outside of the Avant Caravan you also have a nice decking area, where you can sit in the evenings. At the campsite we were at the decking had a fixed canopy over 3/4 of the decking. We couldn't park my car at the caravan pitch. However, there were spaces a short walk away.
You will also have the following included…
Full size fridge-freezer
Microwave
Modern bathroom
Bluetooth speaker and radio
Mosquito net and blackout blinds in bedrooms
Oven, grill and gas hob
Hairdryer
Gas BBQ where permitted
Dishwasher
Inside the Avant Caravan, you will also get plates, dishes, cups and cutlery which can come in handy. You also get handy household cleaning items like a mop and bucket and dustpan and brush. The best thing about this type of caravan…it has radiators!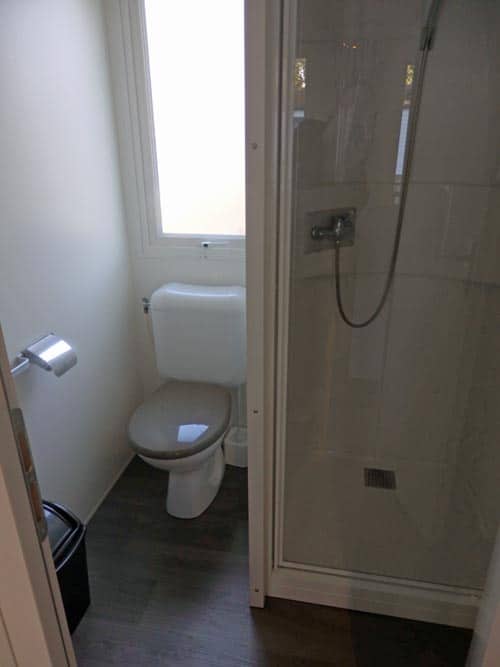 Your extras
You can also pre-book your bed linen/duvets and also towels via the Eurocamp website. Which is what I did, as I didn't want to pack our own in the car. It is a very useful extra to be able to book. We went in October time and had bought extra blankets with us. However, we never used them as the caravan had radiators which meant we could turn them up when it got a bit chilly.
You can also book highchairs, travel cots, bed guards etc. Great idea if you want to cut down on the number of items you want to take with you. Make sure you check out the Eurocamp website to see what is available to be booked.
Pros
Heaters in the rooms even bathrooms
Spacious living area
Bed in the main bedroom is larger than others I have stayed in (European Queen size)
Radio (gave the kids something to dance about too!)
Beds were actually comfy to sleep in
Decking has fixed cover and also a gate. Great for stopping little ones
Cons
No toaster
Rubbish whistle kettle (no idea if that's their proper name)
Lack of cupboard space for food items
A pointless dishwasher would be better if it was a cupboard for storing food etc
The microwave was above the fridge/freezer which can be a hazard when taking hot items out. (Thanks to Melzest for this!)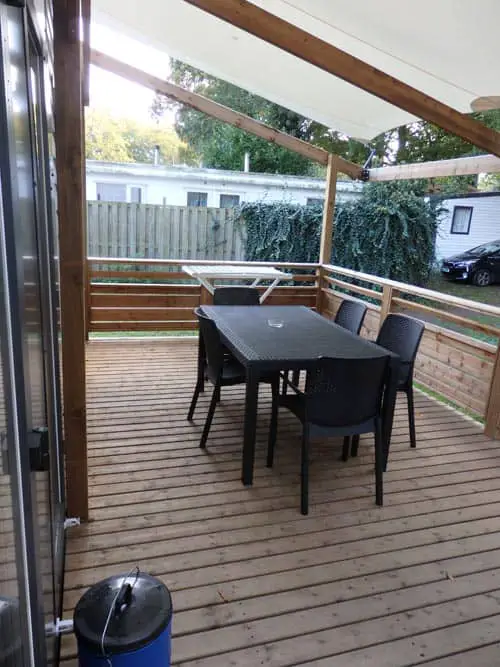 Overall Thought On The Avant Caravan
The Avant Caravan is a decent size and there is enough space for us as a family. Might be a squeeze with more adults but another few children would be okay. We would stay in one of these caravans again. I really enjoyed our stay and the staff were really helpful. Even when I had to go ask for a highchair because I forgot to order one they made sure we got one.  The only thing that I think needs to be improved is the cupboard space in the kitchen.  However, the rest of the caravan is great.
* Reviews are my own opinion. I haven't been paid in any way for writing this.