We had stayed onsite at Duinrell with Eurocamp and had booked to stay in the Avant Caravan. You can read more posts from our family holiday in Holland over in my Holland Section of the site.
Duinrell Campsite in Holland
About Duinrell Campsite
There is a theme park included in your holiday cost and water park on-site. However, the water park is an extra cost (4 euros for 2 hours – 2016 prices). The campsite is pretty large, it's clean and well kept. Caravans are not too close together and pitches are a decent size. Once you are in the park you don't have to show your passes (I had taken our own passport size pictures to save spending money while there). This means you can access the play areas even once the park has closed, which is great for little ones.
Theme park rides
There are plenty of rides for young and old. My boys went on a number of rides and they were 5 and 22 months at the time of our holiday. Their favourite rides were the little train ride and the frog roller coaster. We didn't get to spend all day in the park as it started to rain really hard. However, you could easily spend a whole day in the park and have enough to do. The queues weren't very long however, it was October when we visited.
There are a number of places to eat in the park and you can also get to the Duinrell Plaza through the Theme Park. This is where the buffet restaurant is (see below).
Water park
We headed up for a few hours on the Saturday afternoon of our holiday. It was very busy, a little too busy for my liking. The changing rooms were also very busy, and family changing rooms had no locks. Your ticket to get in is also used in your lockers. We had to change lockers a few times before I found one that worked.
The baby pool was pretty tiny, and there wasn't really much for Big K to do either. However, we spent a good hour in the pool, before heading back to the changing rooms to get dried off. There are plenty of slides which are great for older kids and an outdoor pool when the weather permits. Any child under 120cm must wear armbands or a floatation aid. I think this would be a great place if my boys were a little older.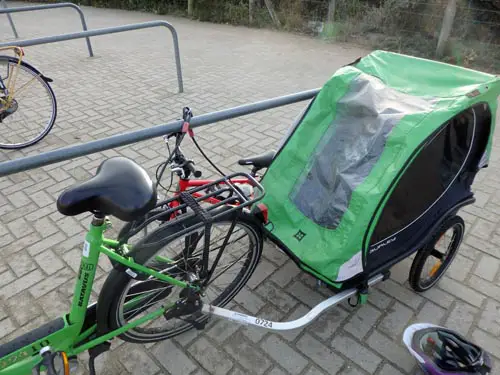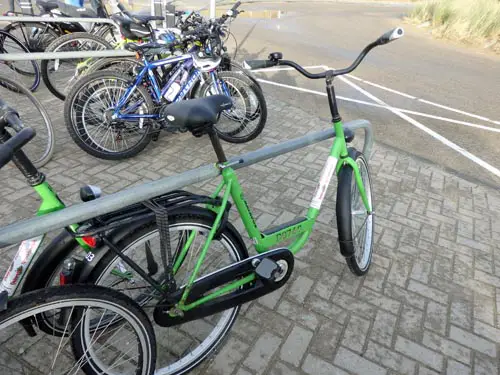 Bike rental
There are lots of bikes on site. Most of the bikes have no handlebar breaks which means you have to pedal backwards to stop. This does take some getting use to. We paid roughly 50 euros per bike for a weeks rental which is a pretty good deal. You also get a lock with the bike. There are also trailers, e-bikes, bikes with child seats, go-karts, and kids bikes available to hire. If you need a map of the area you can buy a map from the bike rental place. We paid 6 euros and the map was great, you could follow all the cycle paths in South Holland using it.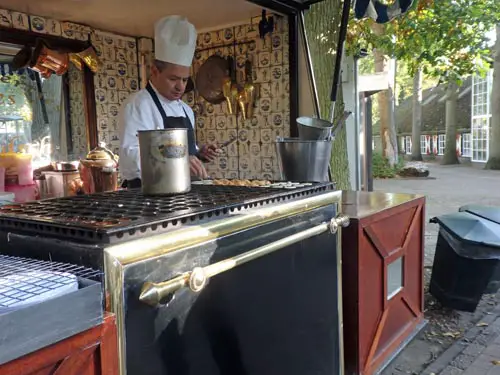 Restaurants
We ate every night in the buffet restaurant. It was just under 20 euros per adult for an all you can eat meal. You then paid for your drinks afterwards. It is advisable to book a table on Fridays and weekends as it gets very busy, however, the rest of the week was pretty quiet. This may be different during peak times.
Food was really nice however, Little K had the same food for nearly the whole week. The kid's buffet is pretty rubbish with little choice. One thing that really disappointed me was the fact they mixed all the different food together on the kid's buffet, which meant Little K couldn't eat anything as they had mixed food with cheese in with the chicken nuggets which meant it was contaminated as he is dairy-free.
There is also the main restaurant which looked like the same sort of foods available in the buffet restaurant. Although we never used this restaurant so cannot comment.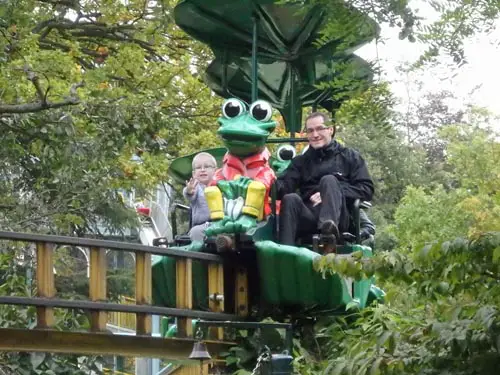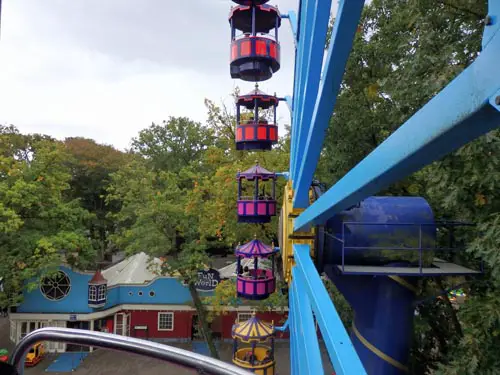 Other facilities
You can also find the following facilities available
Bowling open after 4pm daily
Pub
Shop (sells fresh bakery every morning and well-stocked)
Lighthouse lounge
Outdoor activities
If you are looking for a fun-filled family holiday that won't break the bank then Duinrell is just the place for you. Easy to get to from the UK if you are driving or flying.
* Reviews are my own opinion. I haven't been paid in any way for writing this.