Tucked away in the picturesque woodlands of Wassenaar, Holland, lies a hidden gem that promises endless thrills and laughter for families seeking an unforgettable adventure. Duinrell Theme Park beckons with its enchanting blend of exhilarating rides, charming attractions, and lush natural surroundings, making it a perfect destination for an unforgettable family getaway. As you step foot into this wonderland nestled amidst the dunes, prepare to be swept away on an exhilarating journey that will ignite the imaginations of both young and old alike.
We stayed onsite at Duinrell with Eurocamp. Previously I stayed in the Avant Caravan (2 kids) and then the Azure Caravan (4 kids). You can read more posts from our family holiday in Holland over in my Holland Section of the site.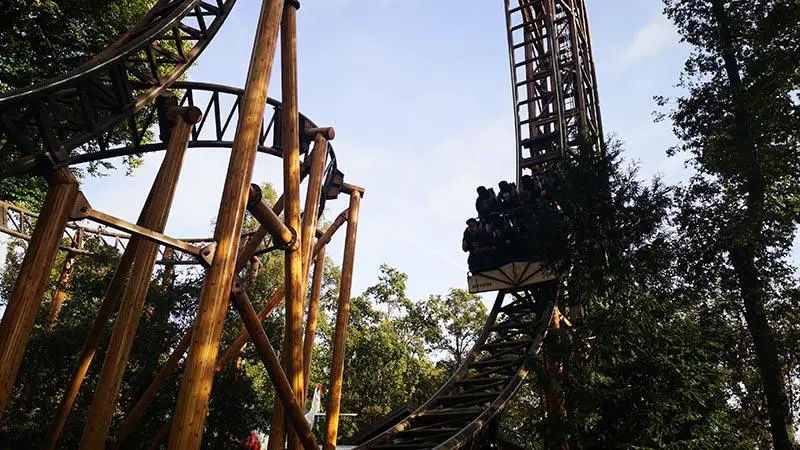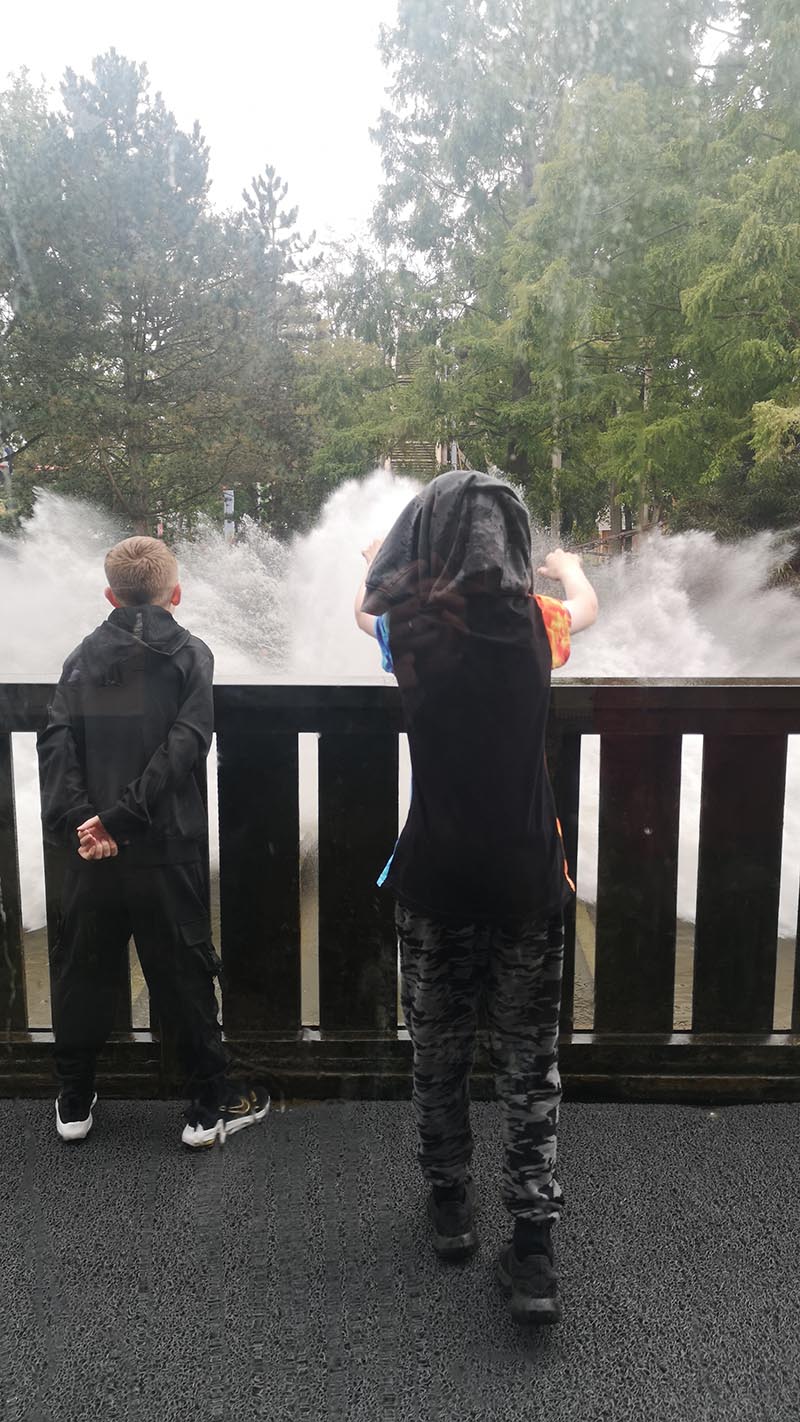 Duinrell Campsite in Holland
About Duinrell Campsite
Nestled in the lush Dutch countryside, Duinrell Campsite offers a serene escape for travelers seeking a camping holiday with a touch of luxury. Surrounded by picturesque woodlands and just a stone's throw away from the stunning coastline, this Eurocamp destination is perfect for nature lovers and adventure seekers alike. The campsite provides a range of modern facilities and accommodation options, including spacious pitches for caravanning enthusiasts.
One of the most enchanting aspects of Duinrell Campsite is its proximity to the iconic Duinrell theme park, where thrill-seekers can experience an array of exhilarating rides and attractions. After an action-packed day at the park, visitors can unwind in the peaceful surroundings of the campsite, making it an ideal choice for families looking to balance adrenaline-pumping fun with relaxation. With well-maintained amenities and convenient access to both natural beauty and exciting entertainment, Duinrell Campsite promises an unforgettable experience that combines camping tranquility with endless adventures.
Top Tip: Take your own passport-size photos before you arrive for your passes which you use onsite.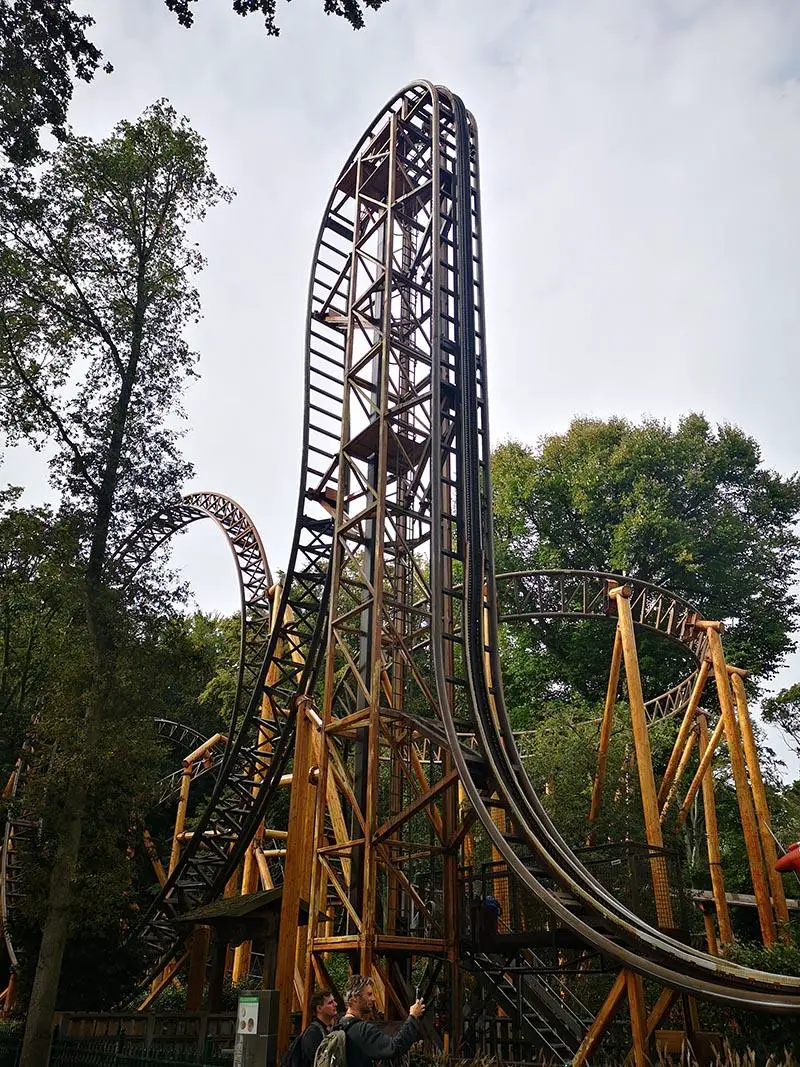 Duinrell Theme Park
As you step through the gates of Duinrell Theme Park, you are greeted with an atmosphere brimming with anticipation and adventure. Whether you're a daredevil seeking heart-stopping thrills or a parent looking for family-friendly attractions, this park has it all. With its blend of classic amusement park charm and cutting-edge rides, Duinrell promises an experience that will leave lasting memories for both young and old alike. So buckle up and get ready to embark on an unforgettable journey through the wonders of this captivating theme park!
From the moment we entered the gates, it was evident that my boys were ready to embrace every thrill that awaited them. Their eager little feet scampered from one ride to the next in search of new adventures and excitement. And although they couldn't partake in all the attractions due to their age, it was undeniable that the twinkle in their eyes grew brighter with each passing moment. However, amidst all the exhilarating options available, there were two particular rides that captured their hearts – the charming little train ride and the whimsical frog roller coaster. These became our go-to attractions as my boys gleefully demanded multiple rounds.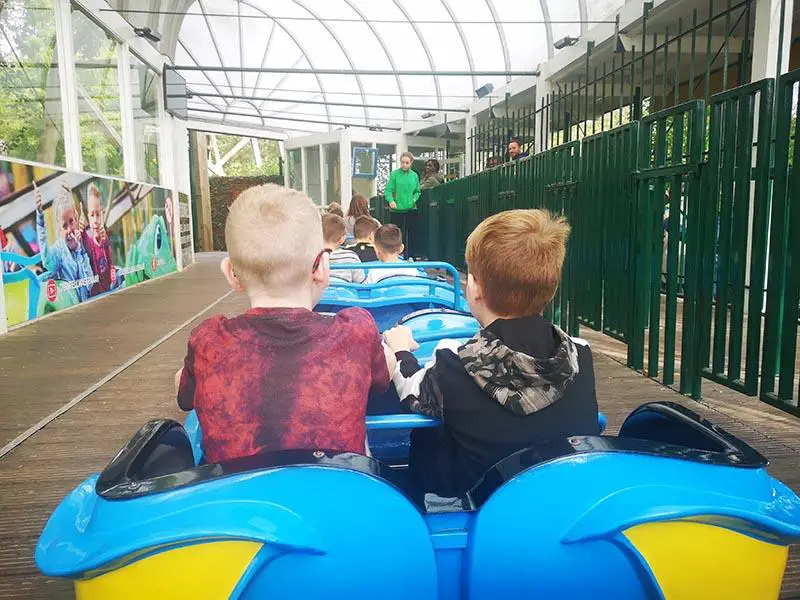 Tikibad Water Park
At Duinrell's water park, older children and thrill-seeking members of the family are in for an exhilarating experience. With a variety of options that cater to different levels of adventure, there's something for everyone to enjoy. For those seeking an adrenaline rush, the fast-paced water slides offer an exciting challenge, while the twisting and turning flumes provide a thrilling ride for the daredevils in the family.
What sets Duinrell apart is its ability to accommodate the varying preferences within families. While some may prefer heart-pounding adventures on the wild slides, others can opt for more relaxed experiences such as lazy river rides or leisurely dips in the pool. This inclusivity ensures that every member of the family is able to create lasting memories while enjoying the water park together. The diverse range of options not only caters to adrenaline seekers but also fosters a sense of unity and enjoyment among all visitors.
The changing rooms at Duinrell's water park hold a unique mystery for those unfamiliar with their unconventional setup. Instead of traditional lockers with keys or combination locks, visitors must locate a screen and carefully follow its instructions to secure a locker number and enter their own passcode. It's a bit confusing at first, but once you figure it out, it's actually quite efficient.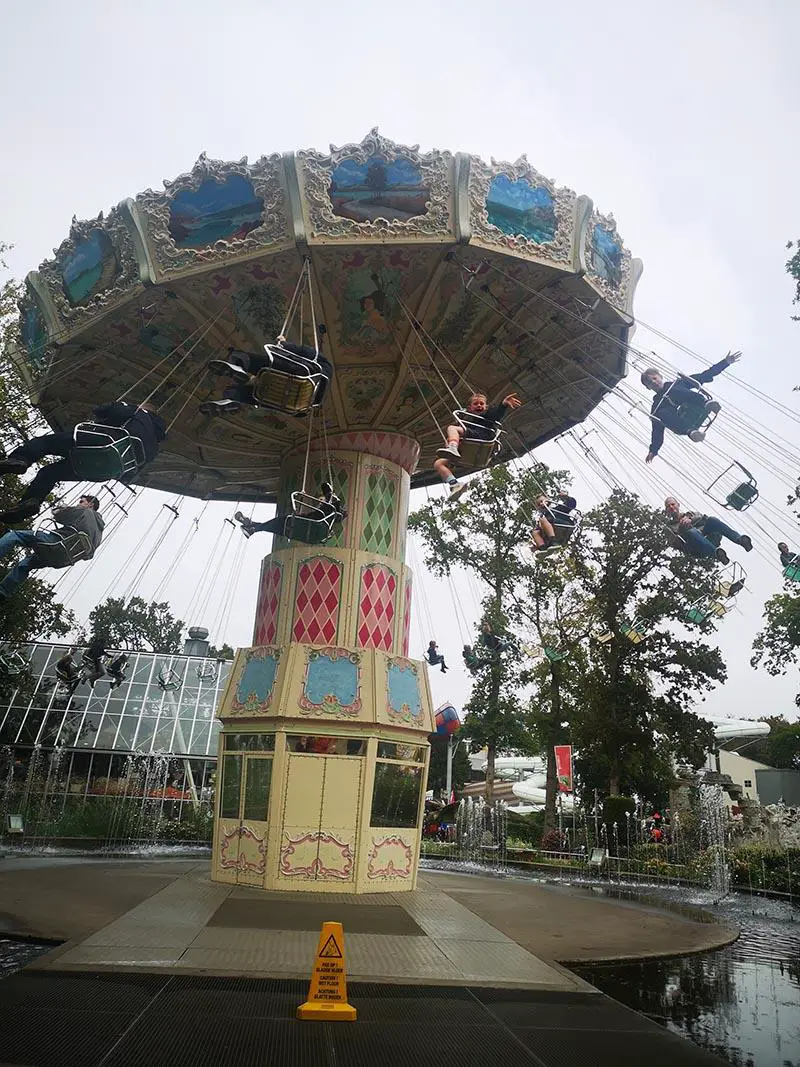 Navigating through these unconventional changing room procedures might bemuse some visitors initially, but it truly embodies the spirit of innovation that sets Duinrell apart from other water parks. Plus, who can resist a bit of mystery and excitement when trying to locate their assigned locker? This departure from tradition not only adds an element of fun to your visit but also shows that even something as commonplace as changing rooms can be reimagined in refreshing ways!
There are plenty of slides which are great for older kids and an outdoor pool when the weather permits.
Top Tip One: Any child under 120cm must wear armbands or a floatation aid.
Top Tip Two: Go to the water park already changed. Don't find a locker until you are completely ready for the pools/slides.
Top Tip Three: Depending on who you book with will depend on how much access you get and how much it costs. If booking your holiday directly with Duinrell then access to the pool should be included in your holiday price. Booking with Eurocamp you get discounted vouchers to use which gives you 2 hour access between 10am and 4pm.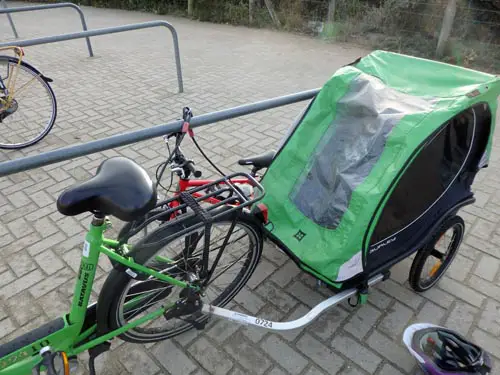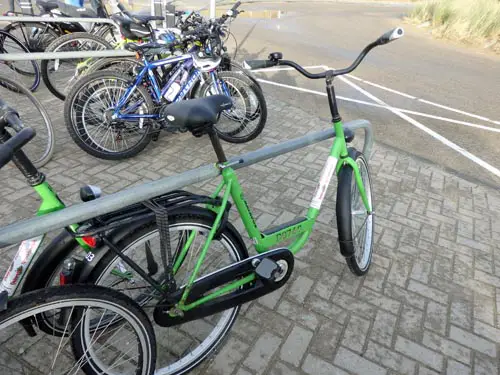 Bike & Go Kart Rental/Hire
At Duinrell Theme Park, the options for bike rental are as diverse and exciting as the attractions themselves. From traditional bikes to e-bikes, from go-karts to kids' bikes, there's something for everyone to explore in the beautiful surroundings of the park. The convenience of having so many different styles of bikes available for rent means that visitors can tailor their cycling experience to suit their preferences and needs. With convenient access to detailed maps from the rental center, getting lost will be the last thing on your mind as you set off on your cycling escapade
Not only does biking around Duinrell offer a great way to cover a lot of ground and see more of the park, but it also provides an opportunity for some active family fun! Whether cruising along the scenic paths or venturing out into the nearby wooded areas, there's something special about experiencing Duinrell from behind handlebars. Plus, with affordable rental rates and helpful staff on hand to assist with selecting the perfect bike, it's never been easier to add this adventure to your agenda.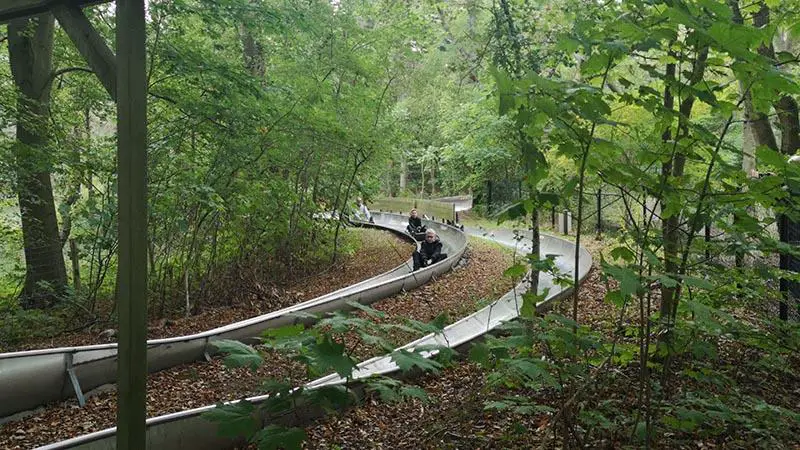 With so many options at your fingertips, renting a bike at Duinrell is not just about transportation; it's an invitation to create lasting memories while discovering new vistas that you might not have seen otherwise. So why not take advantage of this convenient service during your visit? Whether it's just a leisurely spin or an all-day exploration – there's no doubt that biking adds an extra layer of excitement and enjoyment to any day spent at Duinrell Theme Park.
Top Tip: Most of the bikes have no handlebar breaks which means you have to pedal backwards to stop. This does take some getting used to.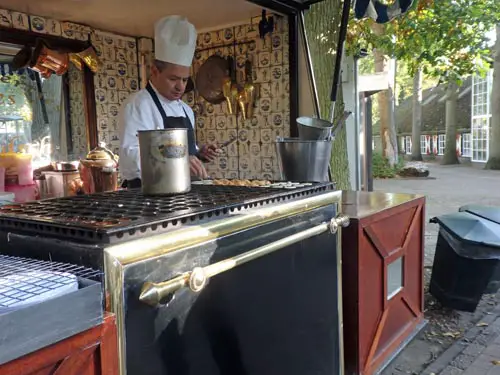 Where To Eat When Staying At Duinrell
Restaurants in Duinrell Holiday Park
When we first visited Duinrell, the restaurant options were limited, but now there's a delightful array of choices to cater to every taste and preference. From the convenience of a quick takeaway for those eager to get back to the action-packed fun, to the cozy ambiance of family-friendly restaurants offering a wide range of delectable dishes, it's safe to say that dining at Duinrell has transformed for the better. The addition of a convenience store also ensures that families have access to all their essential needs without having to leave the park, adding an extra layer of convenience to the overall experience.
What's particularly impressive is how these changes have not only expanded dining options but also elevated the quality and diversity of cuisines available. Whether you're craving classic comfort foods or adventurous international flavors, there's something for everyone in this culinary landscape. It's reassuring for families to know that they can rely on more than just standard theme park fare and instead opt for delicious meals that enhance their entire day out. With such an abundance of choices now on offer, it truly feels like Duinrell is going above and beyond to ensure that every visitor leaves with not only cherished memories but also satisfied appetites.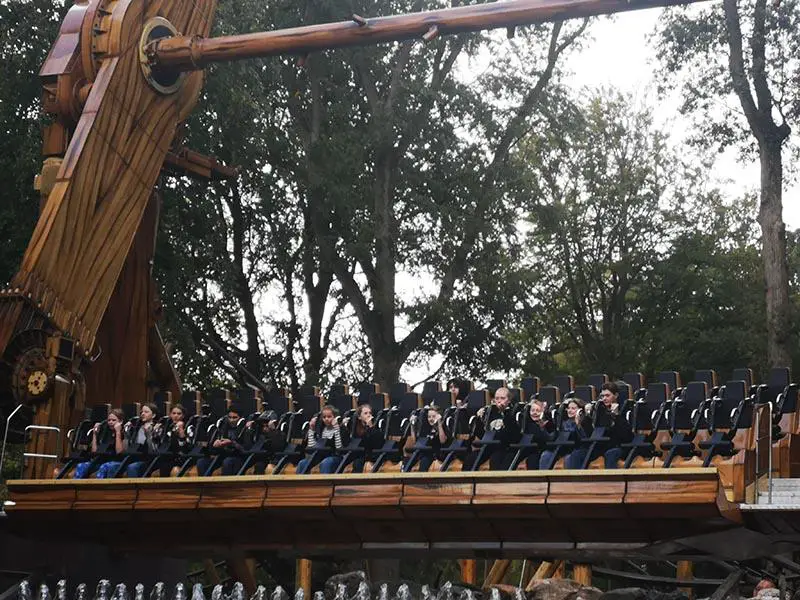 Restaurants in Duinrell Theme Park
Located within the enchanting Duinrell theme park, visitors can indulge in a diverse culinary experience at the various restaurants and eateries scattered throughout the park. From casual cafes like Pannenkoekenrestaurant De Carrousel to dining options like La Place Restaurant Schaapskooi, there's something to satisfy every craving and palate.
One cannot miss out on sampling the delectable Dutch treats on offer, from traditional poffertjes (mini pancakes) to stroopwafels (caramel-filled waffle cookies), providing an authentic taste of local cuisine. In addition to gastronomic delights, many dining areas offer picturesque views of the lush surroundings and majestic attractions within the park – making for a truly immersive dining experience amidst all the excitement. So whether you're seeking a quick bite or a leisurely meal, Duinrell's array of restaurant options promises a memorable culinary journey for every visitor.
Restaurants in Wassenaar
When visiting Wassenaar, it's easy to get caught up in the excitement of theme parks and attractions, but the town also offers a diverse range of dining establishments that are not only affordable but also provide a unique culinary experience. From cozy family-run bistros to trendy cafes, Wassenaar boasts a melting pot of flavors that cater to all palates and budgets. The local eateries present an opportunity for visitors to immerse themselves in the vibrant food scene while enjoying substantial savings compared to splurging at the nearby theme park.
Supermarkets in Wassenaar
When it comes to self-catering and staying on a budget in Wassenaar, the Jumbo Supermarket is an absolute gem. With its wide range of fresh produce, pantry staples, and international ingredients, this supermarket provides everything you need to cook up delicious meals without breaking the bank. From locally sourced Dutch cheeses to affordable cuts of meat and fresh vegetables, Jumbo offers quality products at reasonable prices.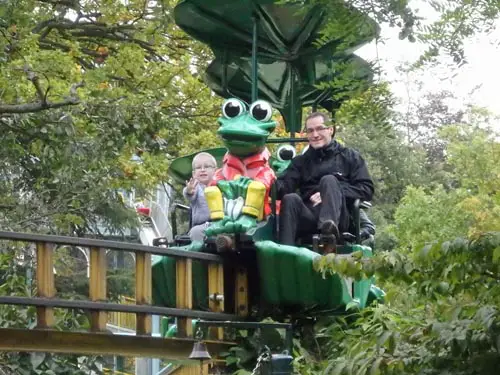 Other Facilities at Duinrell Campsite
The facilities at Duinrell are truly designed to cater to every aspect of the visitor experience. The bowling alley, open after 4pm daily, offers a great way to unwind and have some fun with friends or family after a day of exploring the park. It's a perfect spot for friendly competitions and creating lasting memories.
When it comes to enjoying some downtime, the pub at Duinrell is a welcoming place where visitors can relax and socialize over drinks. With its cozy atmosphere and friendly staff, it's an ideal setting to wind down and share stories from the day's adventures. And for those looking to stock up on essentials or find delectable treats, the on-site shop is a true gem. From fresh bakery items every morning to well-stocked shelves filled with all one might need during their stay, it's a convenient spot for visitors to find everything they need right at their fingertips.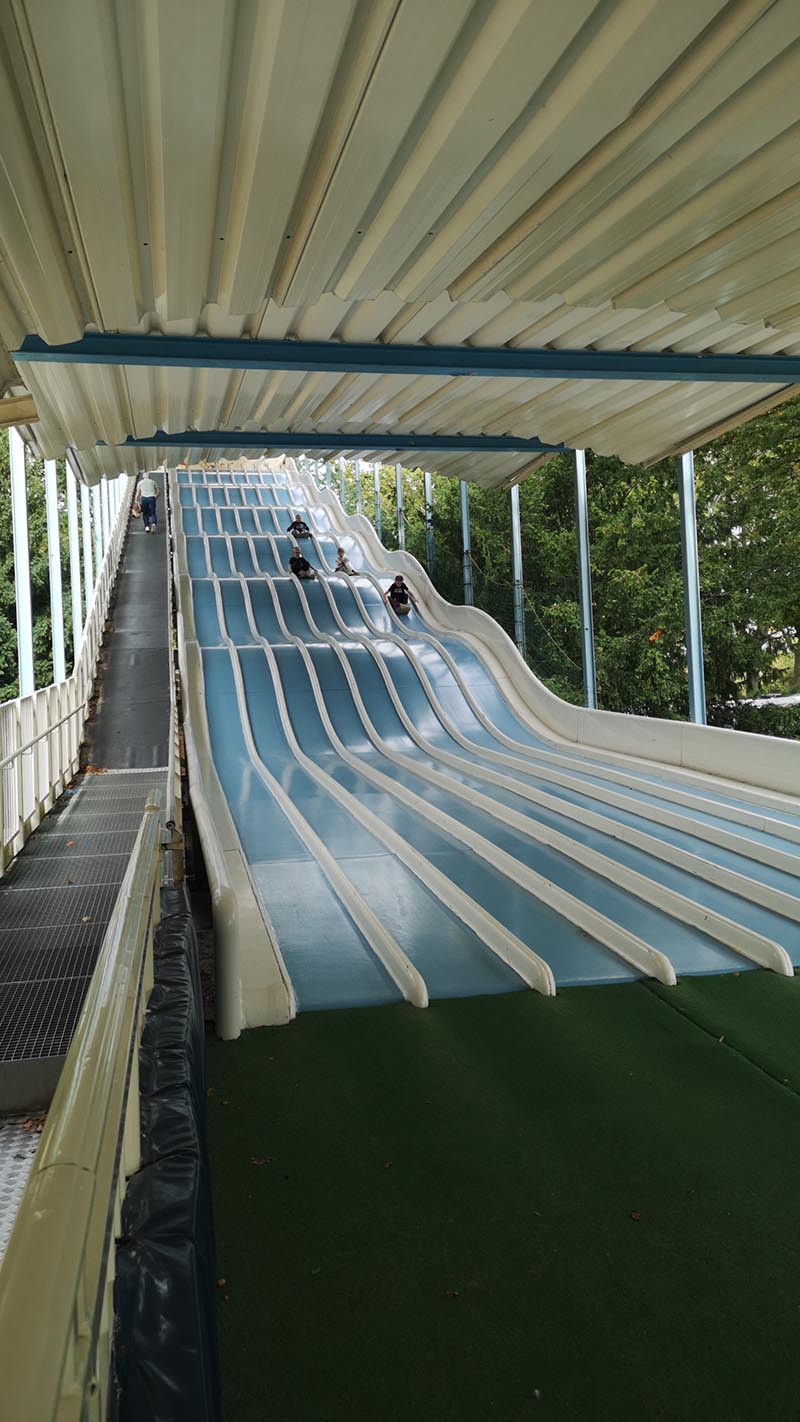 In addition to these indoor delights, Duinrell also offers an array of outdoor activities that perfectly complement its natural surroundings. Whether it's cycling through scenic paths or indulging in thrilling water activities at the Tiki Pool, there's no shortage of ways to enjoy the beautiful outdoors while staying at Duinrell.
WiFi at Duinrell Holiday Park
When planning your stay at Duinrell Holiday Park, the convenience of having WiFi access may seem enticing, but the daily charges for this amenity can quickly add up. However, bringing your own WiFi dongle could provide a more budget-friendly alternative.
Moreover, bringing your own WiFi dongle allows you to have a reliable internet connection wherever you go within the holiday park. This means you can stay connected while exploring the lush surroundings or enjoying leisure activities without having to rely on limited coverage areas or hunt for designated WiFi spots. Embracing this self-reliant option not only saves you money during your stay at Duinrell but also ensures seamless connectivity throughout your visit.
Conclusion About Duinrell Holiday Park
In conclusion, Duinrell offers an unbeatable combination of affordability and family-friendly entertainment, making it the perfect destination for a memorable holiday. Whether you choose to drive or fly from the UK, getting there is simple and stress-free. With a range of activities to suit all ages, from thrilling rides to relaxing walks in the surrounding forest, there's something for everyone to enjoy. So why not start planning your next family adventure at Duinrell today? Your wallet and your loved ones will thank you for it!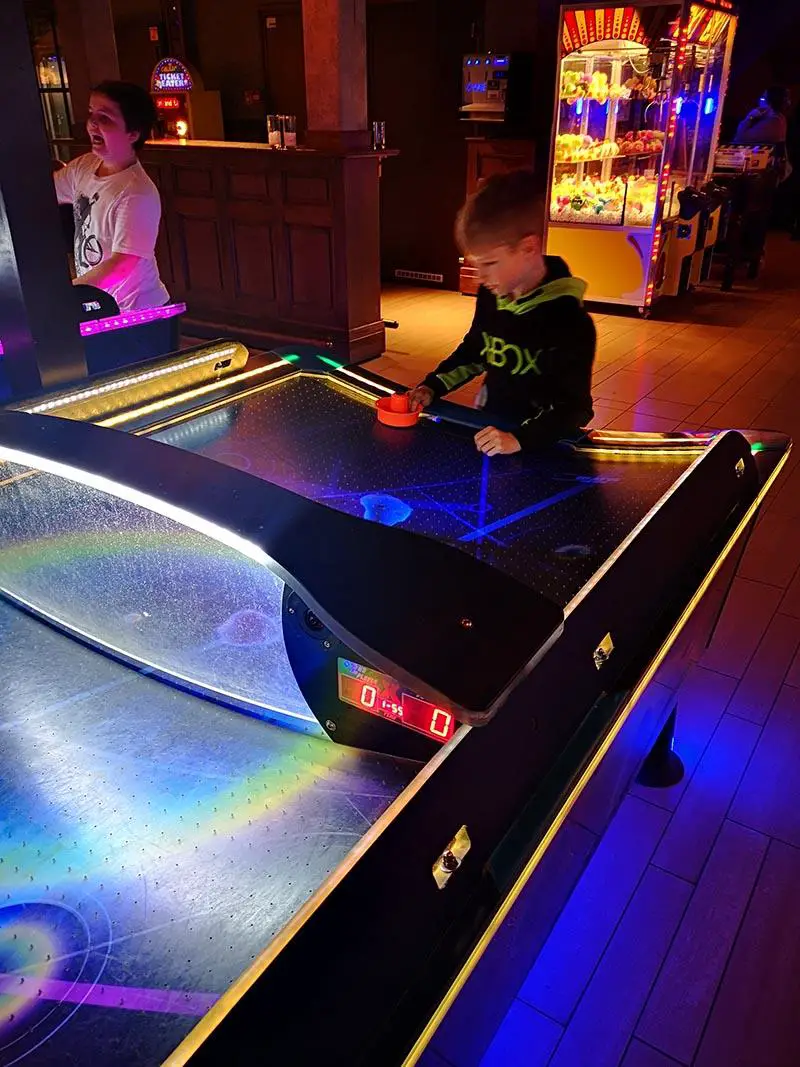 * Reviews are my own opinion. I haven't been paid in any way for writing this.