We recently stayed at La Croix du Vieux Pont near Paris, France for our Easter Holiday. I had booked via Eurocamp and had booked the 3 bed Espace Caravan. Over the years we have stayed in a number of their caravans. However, for me, this was the worst we have ever stayed in. The pictures on their website suggest contemporary living, but to be honest, what we received upon arrival was a complete and utter shambles. I will try and keep the review as constructed as I can.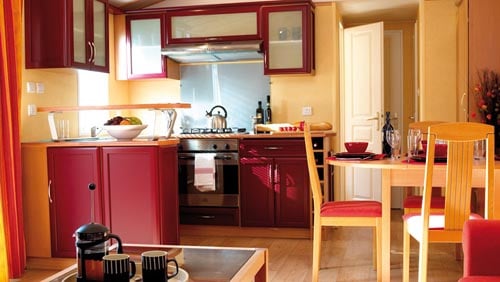 Eurocamp's Espace Caravan Review
Eurocamp's Espace Caravan
From the Eurocamp website you can see that the 3 bedroom Espace Caravan is for those who want to maximize their living space. You get a minimum of 40 square metres of space. As you walk in through the French patio doors, you will be in the living/dining area. Where you should have your dining table and chairs. You also have a small kitchen area with cupboard doors (well in our case, some were missing)
In the Espace Caravan you will also get a master bedroom and two twin bedrooms, although one of the twins could be a bunk room. You can also sleep 2 more in the living room as the sofa turns into a bed.
Outside you also have a nice decking area, where you can sit in the evening…unless it raining! At the parc we were at you had a decent-sized pitch. So you can park your car and play football etc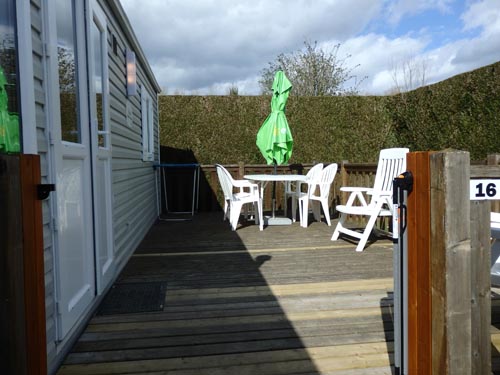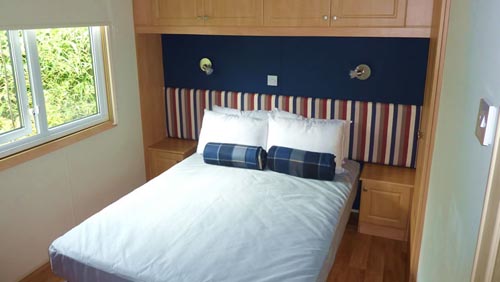 Picture Credit: Eurocamp
You will also have the following included…
Full size fridge-freezer
Microwave
Modern, spacious bathroom
Bluetooth speaker
Hairdryer
Gas BBQ where permitted
You also receive plates, dishes, cups and cutlery which can come in handy. However, even though our caravan stated it could sleep 8 there were only enough items for 6 people. We only received one baking tray which wasn't big enough to cook for all of us at the same time, so we never ate a meal all together. This defeats the purpose of a family mealtime. I complained to the staff onsite who moaned at us (great customer service), eventually, they bought round a bigger tray informing us we should only have one tray…not according to the Eurocamp Website though.
You also get handy household cleaning items like a mop and bucket and dustpan and brush. Although unfortunately for us, I had to go buy a dustpan and brush as we never had one. (by this point I had given up complaining)
However, if the caravan was correctly stocked then these little things wouldn't cause such a massive headache.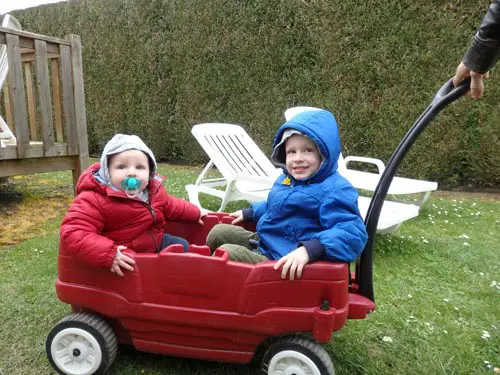 Your extras
You can also pre-book your bed linen/duvets and also towels via the Eurocamp website. Which is what I did, as I didn't want to pack our own in the car. It is a very useful extra to be able to book. If you are going in the off-season (ie colder weather) then make sure you take plenty of blankets and warm clothes as these caravans were freezing at night. Although this might just have been our caravan, which had holes in the door frame and through the bedroom walls (a free feature it seems).
At the campsite we stayed at you could also book an all-terrain buggy, rumble trucks, highchairs, travel cots, bed rails, pottys etc. Great idea if you want to cut down on the number of items you want to take with you.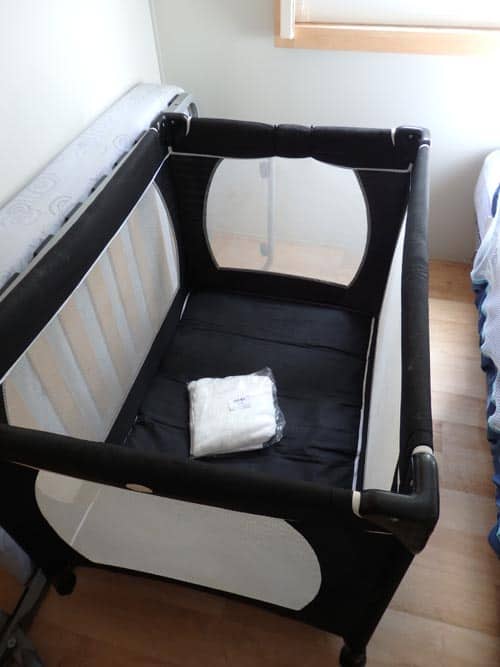 Baby Linen Hire
If you have a baby and you are hiring a travel cot, the cot linen you receive is a thin cellular blanket and a bottom sheet. Not ideal for colder months, which next time I would take thicker blankets as my youngest son was so cold he slept in bed with me.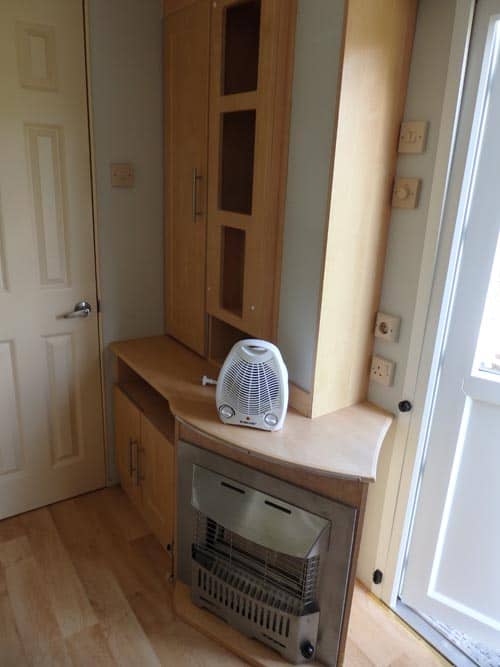 The Fire Place of Doom
Beware if you go during the colder months that the fireplaces in these caravans are a health hazard for young kids (or the courier staff at our campsite, one of them proudly showed us her burn and a fresh-looking scar upon arrival, nice touch!) Eurocamp won't give out fire guards as they "take up too much space". They will advise you to read the health and safety leaflet in the caravan.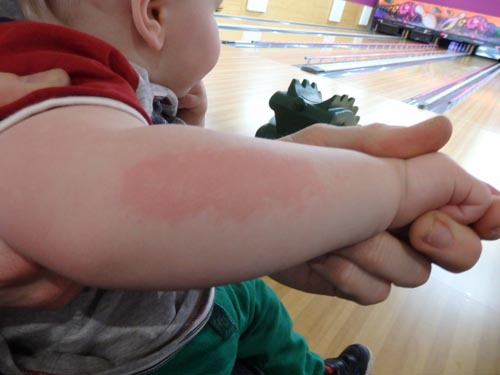 I would rather have lack of space than have my child burning themselves (which did happen, and Eurocamp didn't give two hoots about!) In our case we had to have the fireplace on for hours; on top of the oven, grill and all 4 hobs just to keep the caravan warm. Unfortunately, during the night we couldn't keep them on and so the caravan was very cold.
Overall Thought On The Espace Caravan
The Espace Caravan is a decent size and there is enough space for a family of 4 or 5 (any more and it would be pushing it).  If you want to take the chance that you will receive a caravan like in the pictures on their website, then great go for it. You should have a great time, as I highly expect this type of caravan in a better condition would make a good place to stay.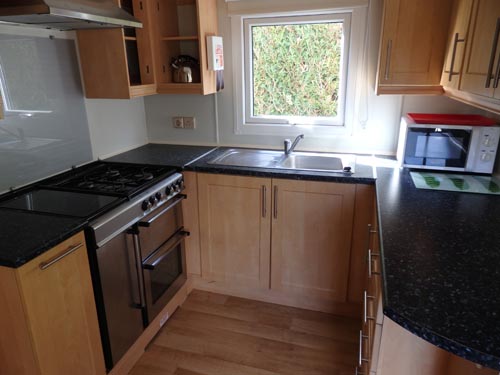 However, if you end up with the shambles that we had then you will be in for freezing cold nights and the possibility of your child being burnt on the dangerous fireplaces. In my opinion, Eurocamp really needs to be getting rid of their tired looking caravans and making sure they are fit to be lived in BEFORE having their paying guests stay in them. If you can afford it, try booking one of the newer model caravans like the Aspect or the Avant, as I expect these would be bigger and better than these older models.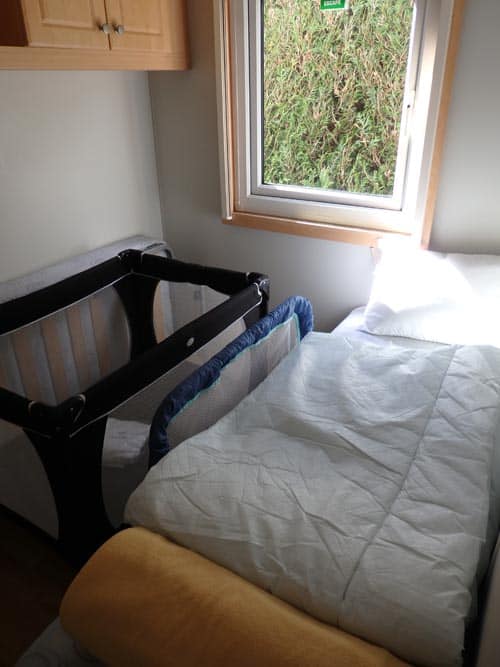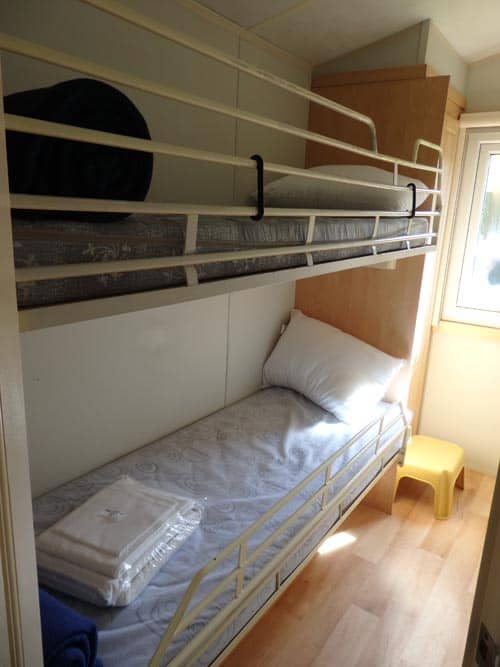 Final Thoughts
I was very disappointed with Eurocamp and how they have handled the situation. All I asked for when contacting customer relations (while on holiday) were for fireguards to be an optional extra when booking. However, they said "No, they take up too much space". My son's accident could have been prevented if a fireguard was in place (he only touched it for a split second before I pulled him off). However, Eurocamp placed the blame with me, informing me adult supervision is needed at all times. Well, if I hadn't been watching him, he would have sustained much worse injuries than he did!
Would I book again with Eurocamp? That, for now, is an uncertain answer. However, if I ever do then we would be booking one of the higher spec caravans. 
We have eventually managed to get some compensation from Eurocamp, after a lengthy discussion via email and phone, for the poor living conditions we had to endure.  They still to this day have not taken ownership of any of the issues incurred on our holiday.  They have however rectified all our points raised, which is great to hear AFTER our holiday! All opinions are my own and the holiday was paid for by myself.