When we visited Holland, we cycled nearly every day while there to go explore. Cycling to Den Haag (Scheveningen) was one of the routes we did from Duinrell Campsite. This can be safely done on cycle paths which is great when cycling about with young kids.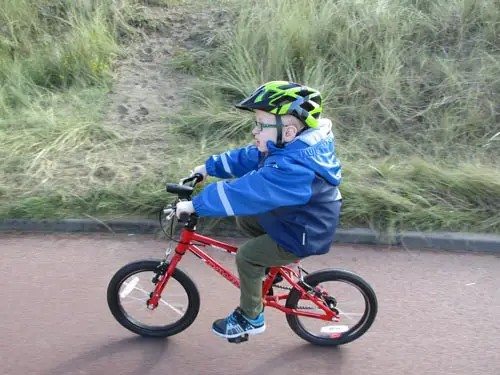 Cycling to Den Haag With Kids
We set off from the campsite around 10am. We followed roughly the same path as we had on a previous day but in reverse. When we were near to Den Haag (The Hague) we somehow managed to take a wrong turn and ended up cycling along a road with no cycle paths. It was pretty nerve-racking trying to make sure Big K was by my dad and not near the cars.
Eventually, we made it to Scheveningen promenade. We decided to cycle the far end up to the port, where the boys got to watch a couple of boats coming in. It was pretty chilly so we then headed back down to one of the cafes we had passed along the beach. Here we had cake and hot drinks.
By the time we had finished our cake, it was lunchtime! So we headed outside and found a bench where we ate our picnic that we had made up.
Heading Back
Cycling back along the promenade we passed the Sealife centre and the pier which had the big wheel on it. We would definitely come back to the area to explore more as there was a great atmosphere and it looked like a fun place to visit.
We had chosen a slightly different way back (the map we bought came in very handy!) which was great as we saw the area from different directions. Changing the scenery up made it more interesting for the boys as well.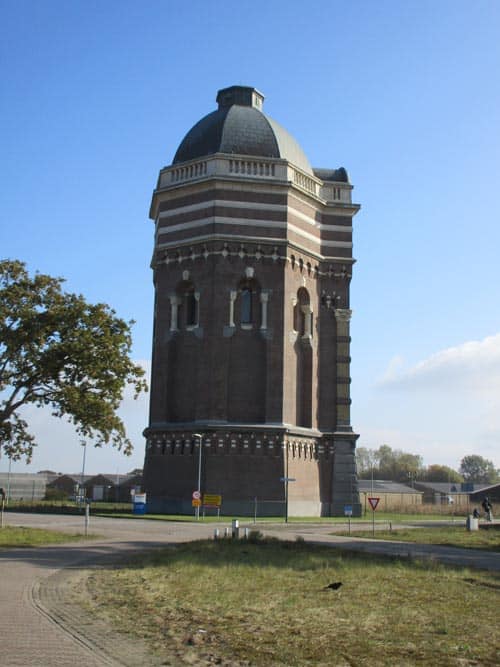 Overall
I really enjoyed our day out cycling to Den Haag. It would have been nice to explore a bit more, however, it was still enjoyable and the boys had fun. I think if we go again and I need to pull a trailer, I will need to get an E-Bike!
Do you go cycling when you go on holiday?