Disclaimer: This is a collaborative post
Going on holiday with your family is great: beautiful beaches, historic towns and cities, and ancient woodlands and nature reserves. That is until you consider what might happen should something go wrong, that is! Rather than allow worry to get the best of you, why not make sure that your car is as safe as possible. MOT ensures that your car is roadworthy to drive and highlights any potential or existing problems. Experts say that if you take note of the following car care tips, you are much more likely to remain safe on the UK's roads.
MOT
Your MOT is a useful guide to the state of your vehicle. This does not necessarily mean how well it works, but rather how safe it will be on the roads, even in the event that it breaks down. Instead of hating the MOT and dreading its arrival each year, embrace it as a safety feature that looks after you and your family when you are exploring the country! As per UK law, all vehicles need to get their MOT approved on the third anniversary of the date it was registered, or on the anniversary of your last MOT if the vehicle is more than three years old. It is absolutely essential that you abide by the law and keep yourself safe. Check out Iverson Tyres when it comes to booking your MOT in London or nearby areas – you can call them on 020 8566 4666.
Put the Brakes On!
Your brakes are the only thing that stops your vehicle from ploughing into other cars or running away from you when driving in hilly areas. Before you set off on your travels, test your brakes yourself by practising a hand-brake or emergency stop, and also ensure your service brakes are sharp and responsive when you need them to be.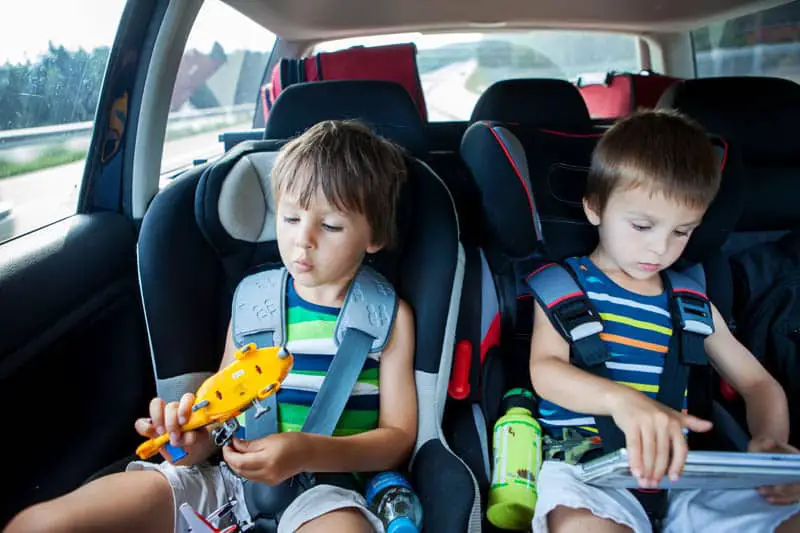 Top Up Fluids
Radiator water, windscreen washer reservoir, brake fluid, oil, even fuel – all of these various fluids help your car to work at optimum, and they should be topped off before every long drive, so you know for sure that you will not suddenly suffer a seized engine or loose brakes – or even an overheated engine, which can be an inconvenient delay while you wait for it all to cool down again.
Battery Check
Finally, while your car can run without a battery, it really shouldn't! You need the battery to start your car and to run various electrical components, as well as stabilising the flow of electricity through the electronic components of the car. Make sure your battery is in good condition before any lengthy journey, so that you can relax and enjoy spending time with your family.
Disclaimer: This is a collaborative post