Are you wondering what to pack for a family holiday? Packing for a holiday can be a minefield. As a single mum, it is my job to pack everything we need for our family holiday. However, now the boys are getting older I will let the boys be responsible for packing their own luggage (and checking it first of course!).  I have always found one person in charge of packing works out better as you might think someone else has packed something when they haven't.
Important Note: This post may contain affiliate links. I earn a commission from qualifying links in this post. (Disclaimer)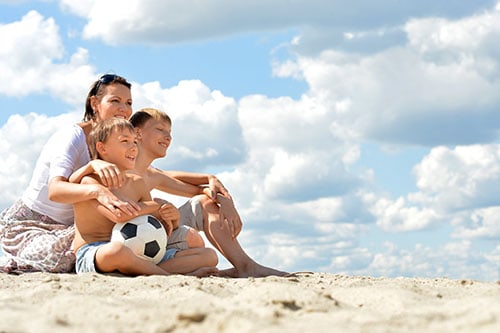 How To Pack For A Family Holiday
Packing for a family holiday starts with deciding what to pack for your trip. Which can seem daunting especially if you are travelling with a baby too; for being so small they certainly need a lot of stuff!
Considerations Before Packing For Your Family Holiday
What you take on a holiday depends on your family's size and also the following considerations. Ask yourself these questions before you start packing.
Where are you going?
Is it a hot or cold climate?
Duration of trip (Long trips, length of stay, duration of sports)
Is it an activity holiday for example swimming?
Will this be a short-term holiday or one for a long period of time?
What mode of transport are you planning on using?
If it is for a short trip or activity, less clothing would be required. A washing machine can be a great asset to a family beach holiday as well.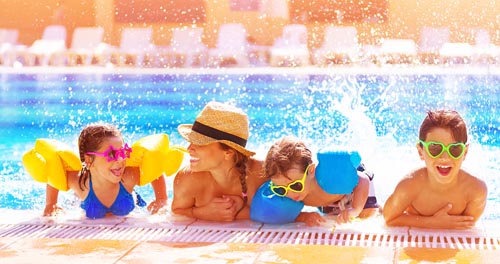 Once you have decided the above you can then grab your suitcases and set about packing. If you are still looking for ideas then check out my must-have essentials for babies and must-have essentials for toddlers. I always take a Trunki with toys and books for my boys no matter if we are flying or driving. Check out my post on 5 items to pack in your child's hand luggage for must-haves to keep your kids entertained.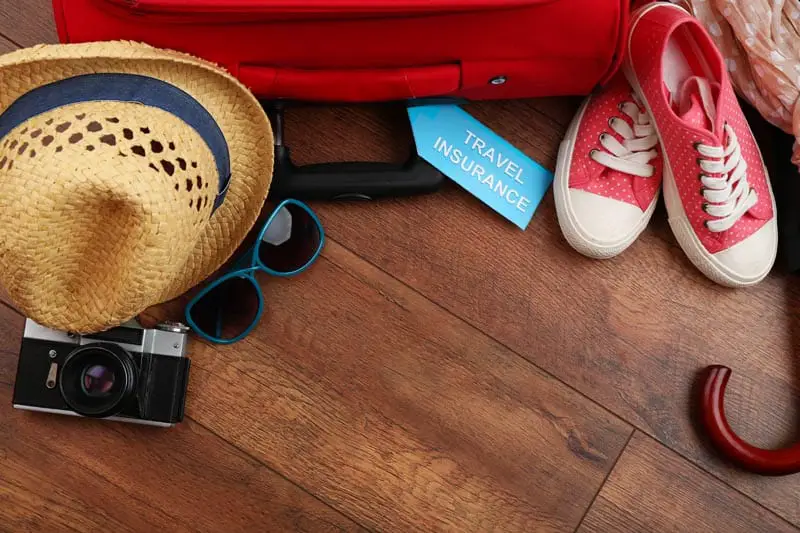 How Many Suitcases To Take?
Again, this is a personal preference and depends if you are packing light or how many of you are going. I try to take 1 large suitcase or 2 smaller sized suitcases with us. If it is just me travelling alone with the boys then I will try to pack lighter so I have less to carry myself. When I go on a family holiday along with my parents, then I will take more as I know there are other adults to help with bags or the children.
I also find it easier to start packing a few days or even a week in advance, so you can see what else needs packed, or if any clothes need washing before they get packed. It also means you can weigh your suitcases before you head to the airport.
I now use packing cubes for family travel which makes things so much easier. Remember the more bags you have the more you have to carry with you. Which can be difficult with little ones running about or they are needing to be carried.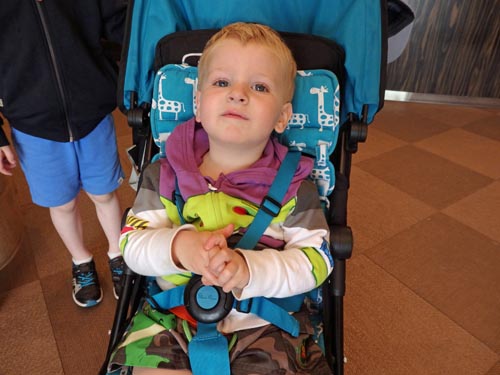 Should You Take A Pushchair On A Family Holiday?
Babies need their best friends with them at all times — buggy, stroller, or carrier. If your baby is used to travelling in a carrier or stroller, they'll be less bothered by the challenges of air travel. Many airlines will let you bring your pushchair on board free of charge. However, check with your airline beforehand.
A suggestion would be to buy a cheap buggy and save it just for your holidays. You can enjoy all the fun times without any worries about your pram getting damaged or stolen on the way to your destination.
You can check out my article on whether or not you should take a pram with you for more information.
To help you out I have designed a Family holiday packing list template which is FREE to download. 
These printables will help you to get organised and make sure that you don't forget anything important.
If you are looking for a travel planner for your travels then our Ultimate Family Travel Planner is a must!
Download Your FREE Family Holiday Packing List
Do you have any tips for packing for family travel? Let me know in the comments below!