There's something about a road trip that feels freeing, doesn't it? No set destination, no timetable, just you and the open road. And what could be better than converting that road trip into a motorhome holiday with the family? Whether you're exploring new surroundings or revisiting old favourites, motorhome holidays with kids are always a blast.
Here are 5 reasons why we think Motorhome holidays with kids are the best!
You can go wherever you want – the world is your oyster!
One of the great things about travelling in a motorhome is that you can go wherever you want. If you fancy seeing some new sights, just pack up and head off, if you prefer a more back to basics campsite with a campfire then no problem! There are no set routes or timetables to follow so that you can explore at your own pace. And if the kids get bored of one place, move on!
It's a great way to teach them about different cultures and countries
Travelling in a motorhome is an excellent opportunity to show your kid's different cultures and countries. You can teach them about the language and the history and even introduce them to some new foods. Kids love learning new things, and it's a great way to bond as a family.
Motor-homing with Kids is Sociable
Motorhome holidays with kids are always very sociable. You'll meet many other families on the road, and your kids will make new friends in no time. It's also an excellent opportunity for you to meet new people and make some lifelong friends. Just check out how much fun Kampafam on Instagram have on their family Motorhome Holidays.
A Comfortable Adventure
You'll get none of this: airports, queuing, travelling in tiny cramped airline seats. A motorhome holiday lets you take all the home comforts with you to enjoy a stress-free trip. And if the weather worsens, you can curl up inside with a movie and some snacks!
A Flexible Holiday
Motor homing is as flexible as you want it to be. You can stay in one place for as long as you like or move around every day, it's entirely up to you. This is great if you have young kids who can sometimes get restless.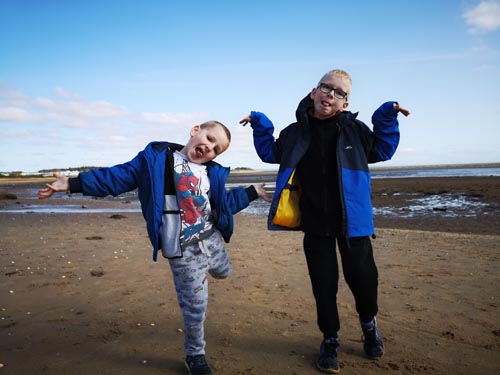 Motorhome holidays with the kids might be one of the best experiences you'll ever have! You'll have loads of fun, build on that family bond, and create unforgettable memories that will last a lifetime. So what are you waiting for? Get planning your next motorhome adventure today!