Alnwick Castle has been on my wish list for a very long time. Alnwick, a small market town in Northumberland, has a long and varied history. It was also the filming location for two Harry Potter movies. Today, it attracts families from around the country who want to explore the area and have a fun day out.
If you are planning a trip to Northumberland or need to find something to do over the school holidays, then look no further than Alnwick Castle. With something for all ages there is something for everyone!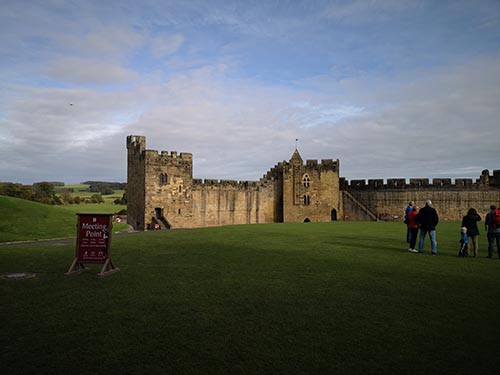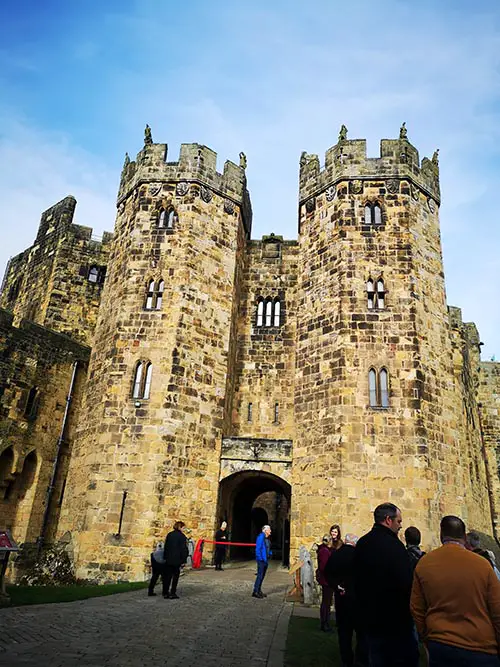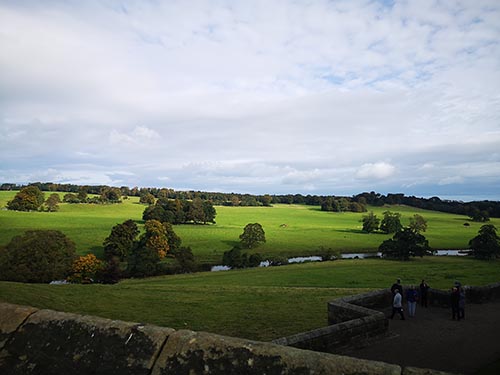 Alnwick Castle With Kids
About Alnwick Castle
Alnwick Castle is steeped in history, there are records dating back a 1000 years to say that Alnwick Castle existed! For the last 700 years it has been home to the Percy family.  It is great for adults and kids to learn about olden times. If you have any Harry Potter fans or even Downton Abbey fans in your family then why not head for a visit as this is the place for you.
There are many things to do at Alnwick castle from exploring the actual castle to exploring the many exhibits. There are also daily talks and even broomstick training for the budding quidditch player. If you are doing the broomstick training make sure you head to Knights Quest first to sign up and get a time slot. It can fill up quickly during the busier summer months.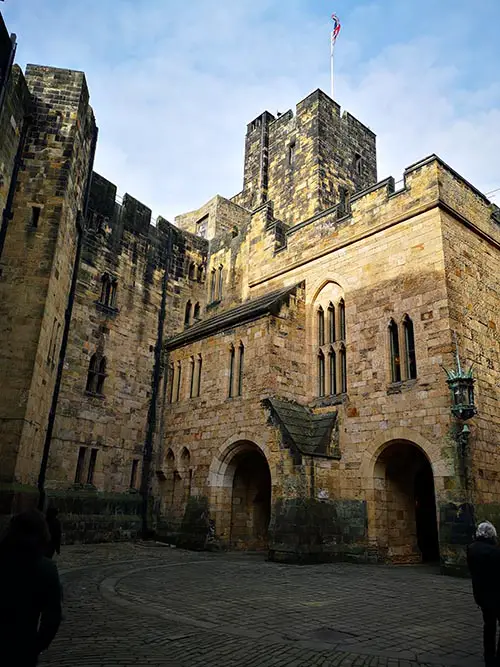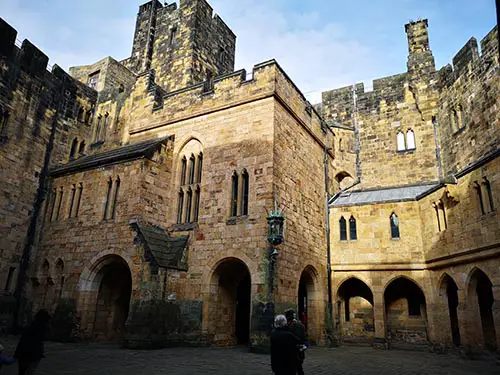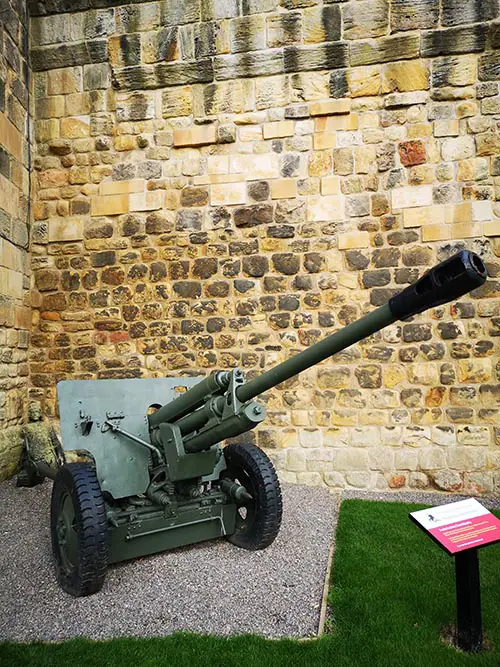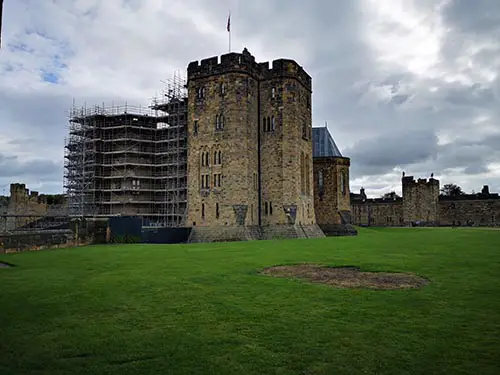 The State Rooms are really interesting to explore and the staff are very imformative who don't mind anwering the many questions from children. 
Most of the castle is also wheelchair friendly. We managed to go around most of the Castle, but beware you have to be able to get out of the wheelchair to use the lift as its very small. Although you are best checking with Alnwick Castle for the ins and outs of accessibility as they will be more informed about things than me.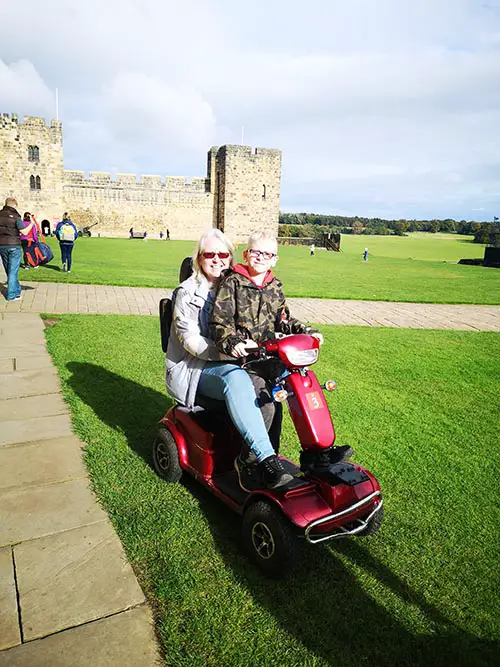 Alnwick Castle Ticket Prices & Opening Dates
For Alnwick Castle entry fees you are best checking online directly. Online you can then purchase your Alnwick Castle tickets, or the Alnwick garden tickets or if you wanted to visit both you can purchase joint tickets.
Due to COVID you must prebook tickets and select a timeslot to arrive at. We managed to purchase our tickets the day before and there were still plenty left.
NOTE: If you validate your ticket you get free entry for 12 months (you have to make sure you validate the ticket at the time, otherwise it won't work for the 12 months)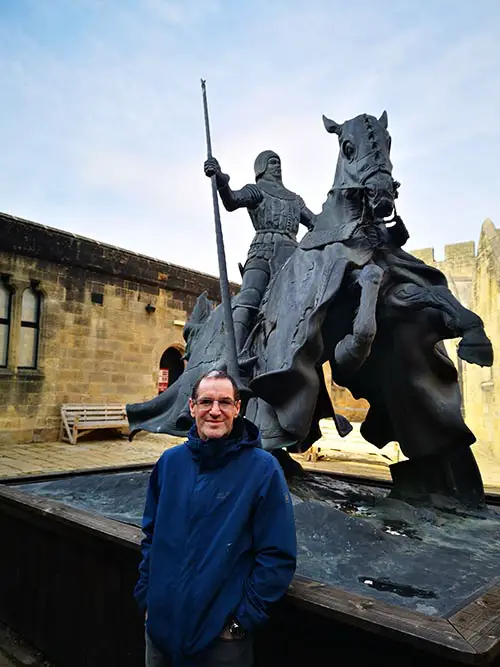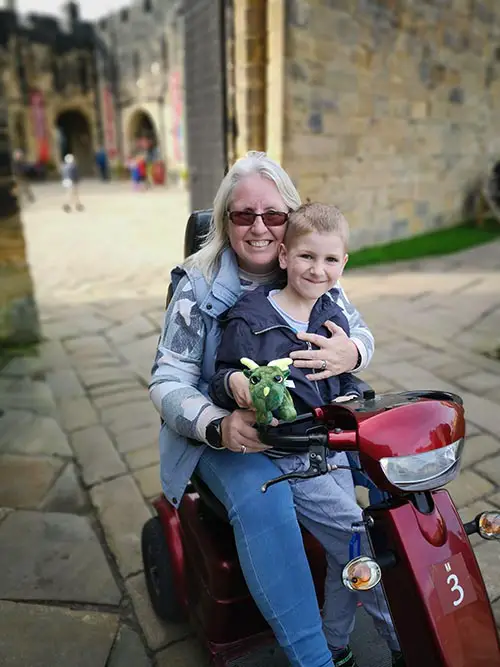 Alnwick Castle Food & Drinks
At Alnwick Castle there are a number of places you can eat, from the Courtyard Cafe to the Stables Fryery. There is a good selection of food available too from soups, sandwiches, and more meal-type food too (fish and chips etc) in the castle grounds, there are also more places to eat in the Alnwick gardens.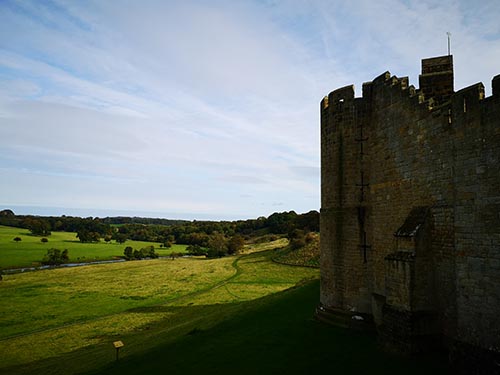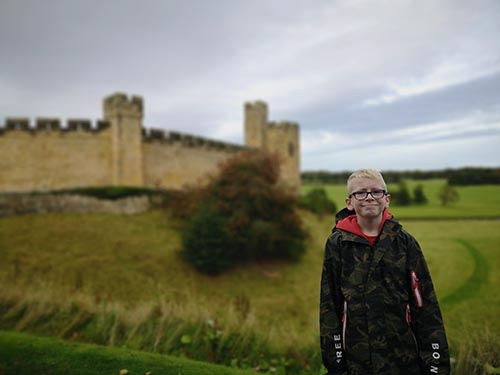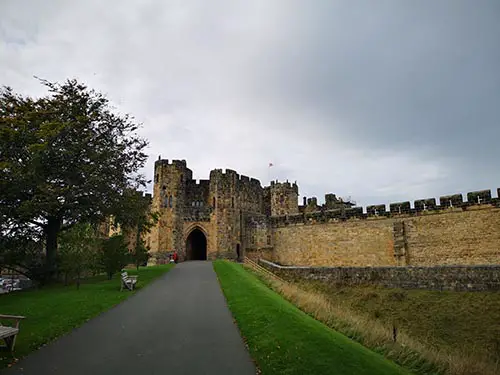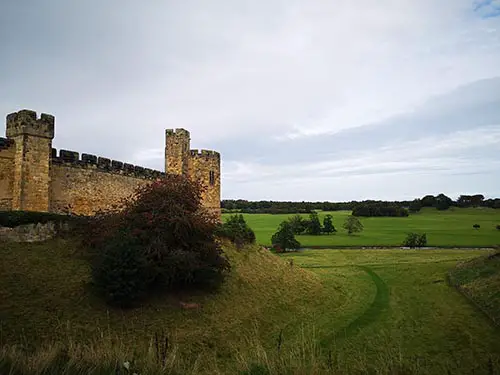 Overall
For a family day out North East then Alnwick Castle is definitely a must. The drive there is worth it and it is only approx an hour from Newcastle. A family day out which can keep the whole family entertained for hours is a must and this ticks all the boxes.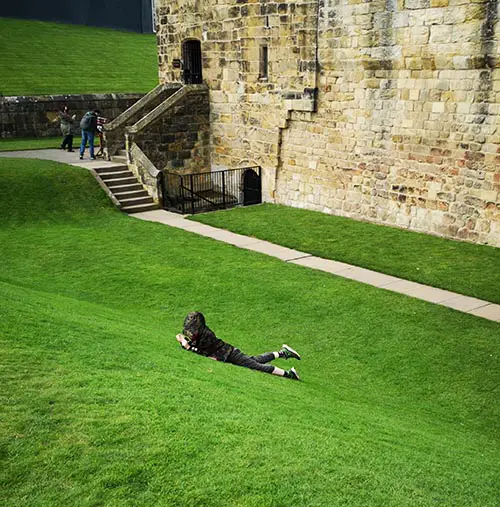 My eldest loved the broomstick training where the staff are in full dress, and the lesson lasts about 20 minutes and at the end, you can take pictures "flying" and "levitating" your broom. This always seems to be a busy event so make sure you grab your tickets well in advance. 
On a previous visit the Dragon Quest was enjoyed by the whole family (part of the Knights Quest) where you can dress up and then go through to fight the dragon at the end. It can be dark and scary in places but I was told it was good fun. I would definitely visit again as there is so much to see and do for all ages (especially the flying lessons). Currently Dragon Quest is closed due to COVID but hopefully it will reopen pretty soon. 
Next time we visit we will have to check out Alnwick Gardens and also Alnwick with its many shops.
* Reviews are my own opinion. I haven't been paid in any way for writing this.