I love writing about my adventures with my boys and sharing my experiences with other people. Finding other bloggers who share the same passion of travel with their families is a big bonus as you can get great tips and advice before you travel to a destination you haven't been to before. It is also a great way to find like-minded people to be friends with.
Here are my top 15 family bloggers who have over the years (and many to follow) inspire me to travel the world with my kids and hopefully inspire you to travel with kids too!
Top 15 Family Travel Bloggers That Inspire You To Travel The World With Kids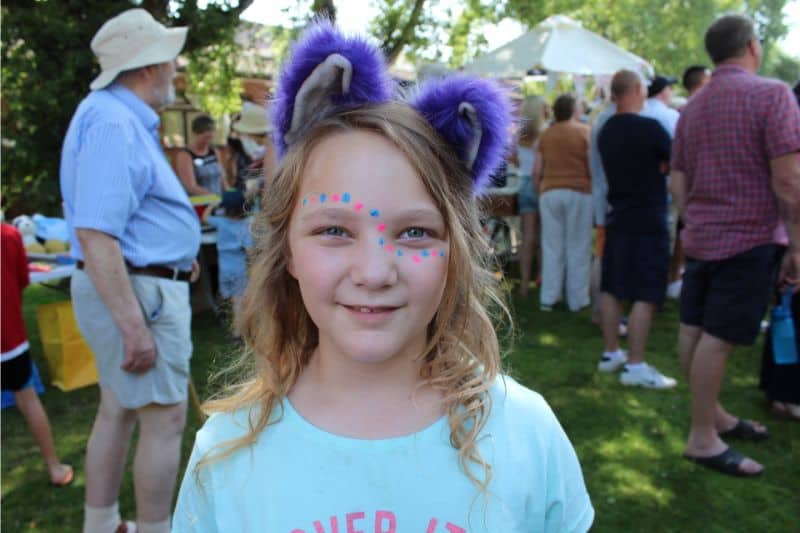 Nikki – Yorkshire Wonders
Yorkshire Wonders are a family of four based in (of course!) Yorkshire, with children aged 10 and 12.  They like to write about the places to go nearby, as well as family holidays in the UK and abroad.  They are big Disney fans and write about Orlando a lot!
Nikki thinks travel is a gift and loves that she is able to take the kids to places all over the world.  She says 'I am a big kid myself so it gives me a marvellous excuse to do all the things I love!'
Nikki says 'I like to think I give an insight into the places we visit, beyond the glossy websites.  I like to give answers to all those questions you have before you book.'
Check out these top posts which I love – Family Days Out in Yorkshire and Narrow Boating On the Leeds Liverpool Canal.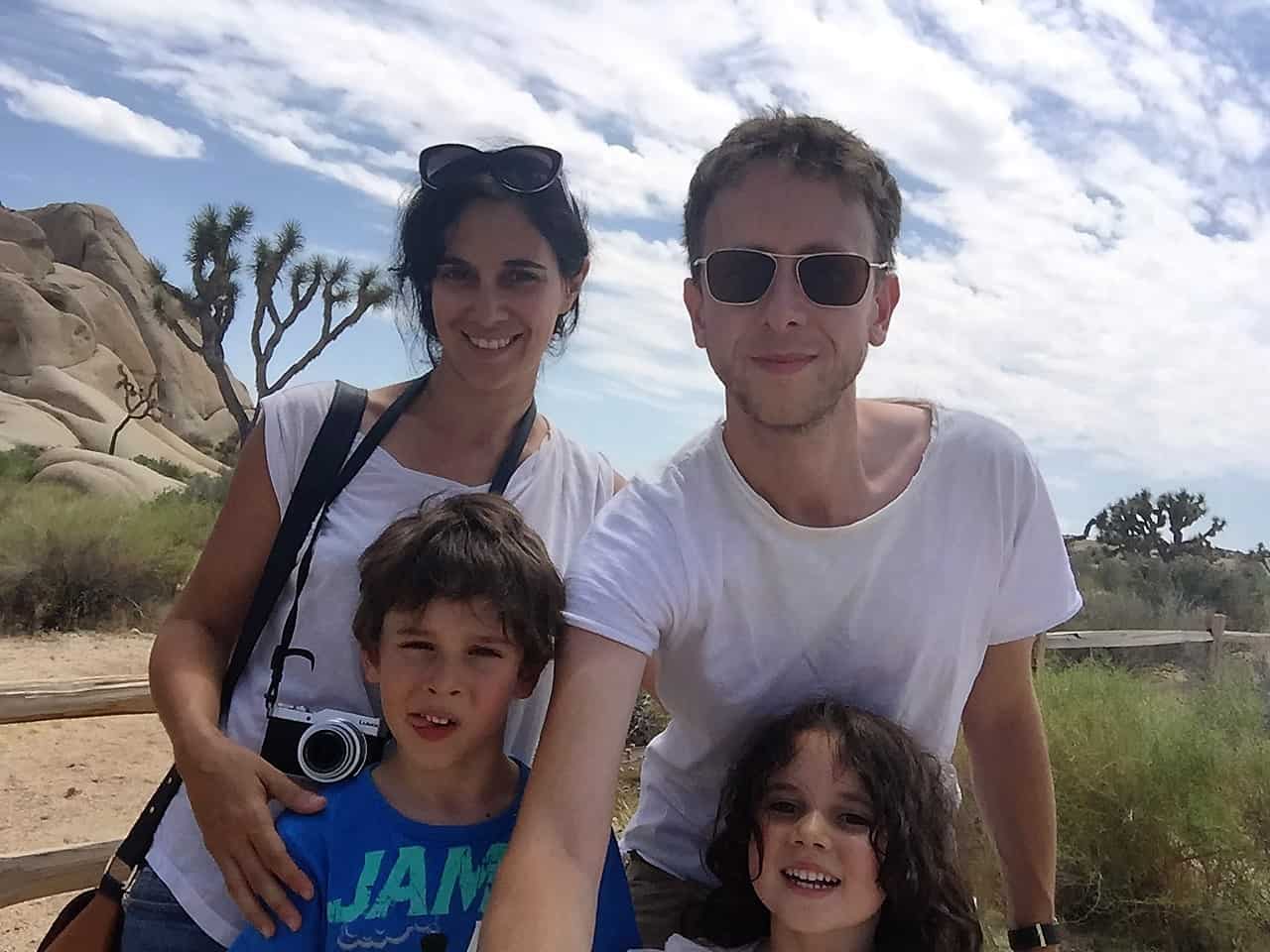 Marta – Learning Escapes
Learning Escapes follows the travels of a family of four: Marta (mum and author); Dad; Mr M who is 9 and Little Ms E, 7 years old.
They live in Ireland and their kids call Dublin home, however, they are an international family: Marta is from Rome, her husband is half Irish – half English, they met in Brussels and the kids are growing up bilingual English Italian. They love to say travel is what gave them their family!
The Learning Escapes family started travelling with the kids pretty much as soon as they were born and they immediately saw that they loved travelling as a family as much as they loved travelling as a couple before.
Travelling with the kids is magical: children have a special way of looking at stuff that makes everywhere interesting and new and they found they really didn't mind the extra planning required.
Actually, travelling with the children forced them to become better travel researchers and planners: they believe they see more than when they just winged it!
Many families find international travel with kids daunting, to the point of writing it off as an option before trying. Marta understands anxiety and she finds that a good way to get over it is to get practical, detailed and honest information about what to expect somewhere and make a plan. This what her blog strives to be: a source of tried and tested, reliable information to encourage and help parents to travel with confidence.
Check out these top posts which I love – Things to do in Ireland with kids and how to plan a family trip to Italy.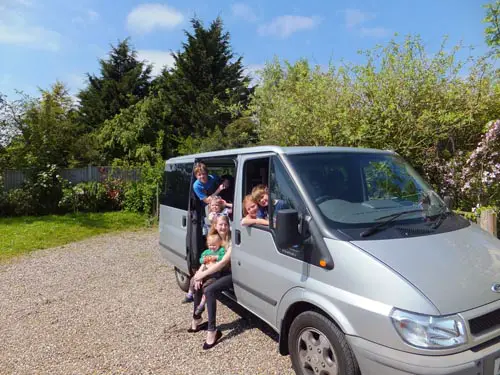 Mandi – Big Family Little Adventures
Big Family Little Adventures is a blog detailing the ins and outs of travelling and days out with a larger than average family, written by Mandi and Asa, featuring their seven children Xene (21) Lochlan (19) Neva (16) Kaide (14) Eowyn (11), Tyrus (8) and Viggo (6) and if its dog friendly their Newfoundland Puppy Bree! They love travelling the UK and visiting Disneyland Paris, places to stay can sometimes be tricky (or expensive) so they love Camping, Caravans and Cottages.
Asa has worked in leisure and tourism for over 30 years, they live by the Coast which they feel is important for their children to get out and about as much as possible, they all love the outdoors and they are very fortunate to live a short distance from both the beach and the Broads. Where Mandi lives is extremely flat, so if they are going on holiday it will usually be somewhere with mountains!
I think they inspire other families to travel the world, especially with a large family and that there are places out there that cater for more than families with two children, and that it doesn't need to cost a fortune.
Check out these top posts which I love – Travelling on the Eurostar with seven children and Camping and Caravanning Club Site – West Runton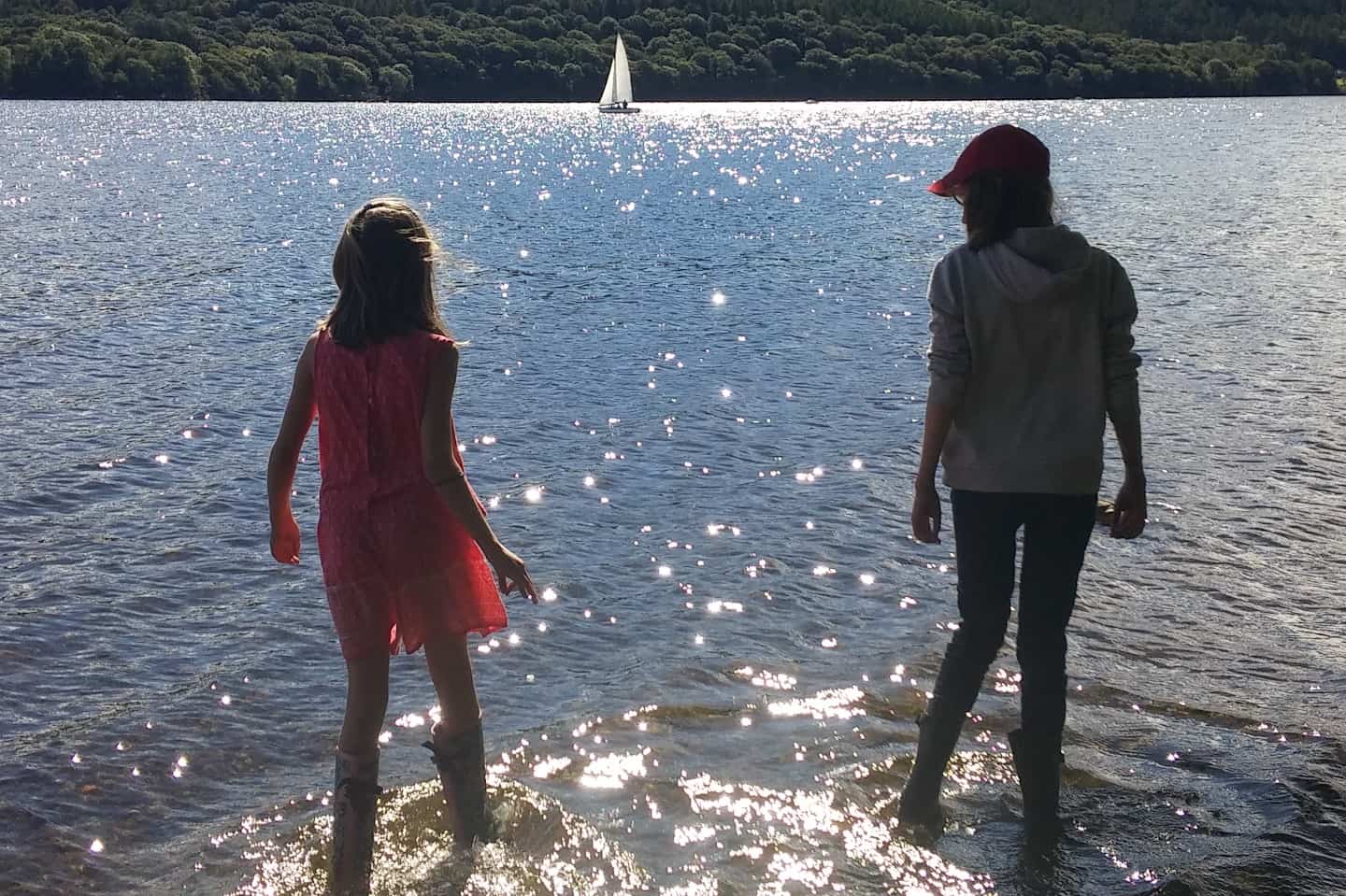 Janet  – Falcondale Life
Janet lives in North Yorkshire with her husband and two teenage daughters Fizz and Belle. She is an experienced photographer and her blog Falcondale Life has plenty of advice for capturing great shots on holiday. She likes to find a rhythm of rest and recuperation by travelling with some – or all – of the family. What Janet finds special about family travel is enjoying that defined time together.
A key aim of her blog is to inspire readers to capture memorable holiday photos wherever they travel. She's written about photography on safari, at waterfalls, beaches, pretty villages, photographing nature and more. Her favourite photography and travel subject will always be Yorkshire.
Check out these top posts which I love – Take a Walk Among the Waterfalls at Watkins Glen and Visit Harrogate's Cherry Blossom Avenues.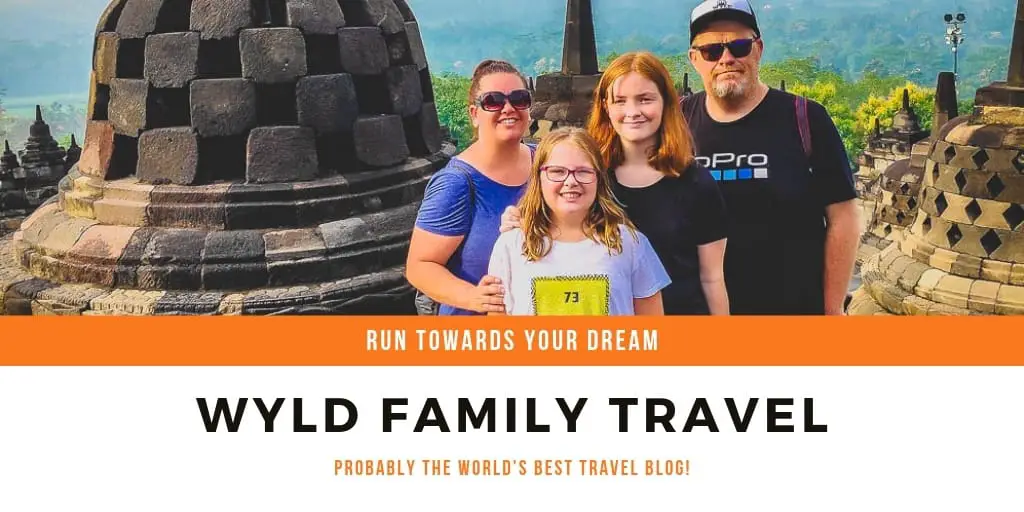 Mark – Wyld Family Travel
Wyld Family Travel is all about Mark, Bec, Willow and Marley. Mark and Bec are 2 forty-something parents travelling full time in 2019 and into 2020 with a 13 and 10-year-old. Their blog is Destination and attraction based. However, don't let their niche of family travel fool you into thinking that they only write about kids stuff. As their kids are tweens and teens it puts them into an age group where they can participate in and enjoy most adult activities and attractions. This for them is a bonus as their articles can crossover different audiences from families who travel to adults who travel.
They love family travel as in today's world travelling with your kids can only make them more accepting of other cultures, religions and people. Travel is something that truly opens your eyes to the world through experiences that can't be found on TV or the internet.
They are an average family with 2 kids, house, cars and jobs. They are showing the world its possible to put that life and hold and experience the world one day at a time. Life truly is short and every day is one day closer to the finish line. Stop thinking about your dreams and start running full steam ahead at them. Their blog has travel tips, destinations and attractions for all.
Check out these top posts which I love – Travel safety tips for families and 6 great UK destinations for a harmonious multi-generational holiday.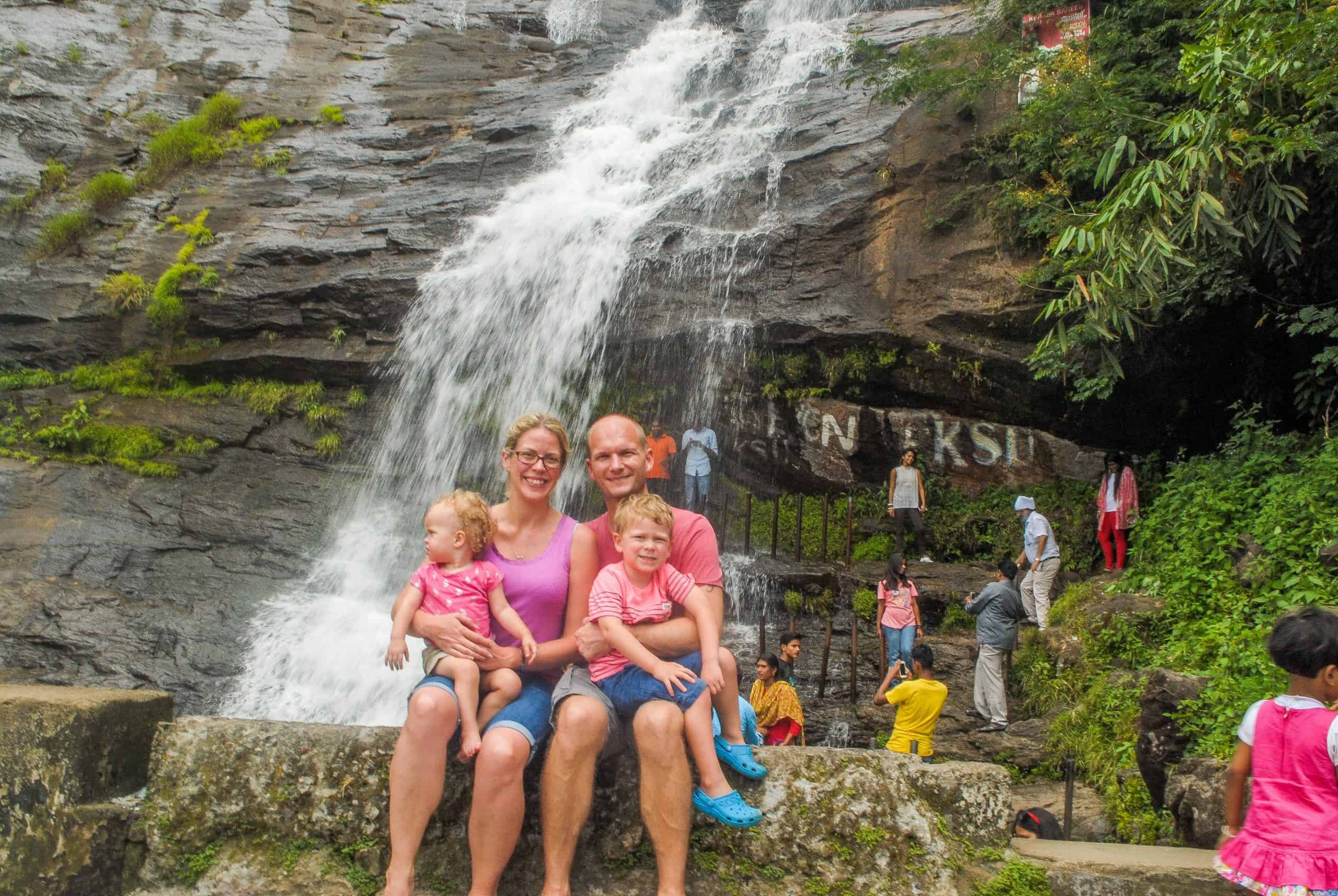 Emma – Wanderlust and Wet Wipes
Emma currently lives in Doha, Qatar with her travel mad husband, their 2 kids (who she refers to as Thing 1 and Thing 2) and a dog (the Original Thing).
She's British but her first international move was at the age of 3 months and she hasn't looked back! Unsurprisingly she took 2 gap years, studied languages at university and is currently on her 5th adult international assignment. She's lived in 10 cities across 4 continents and she's about to add another city and continent to the list in a couple of months. The travelling doesn't stop there – Emma and her family maximise their holiday allowances to their advantage and travel at every opportunity.
Emma started her Wanderlust and Wet Wipes after feeling that holidays were either unfulfilling for the parents or too hectic for the kids. After a while, she realised she wasn't alone in feeling that way and that many people were, like her, rejecting the Insta-perfect portrayal of family travel which we all know is a big lie! Not just that, lots of her friends had confessed to feeling overwhelmed and stressed by the mere idea of family travel.
Emma believes in the uniting power of travel. She believes that every time we cross borders we bring a little more tolerance, understanding, acceptance and respect into our lives. She and her husband want to share their love of travel with their kids – to show them the world and to promote a peaceful and diverse way of life. It's really important to them that holidays accommodate the kids' short attention spans but are truly holidays for everyone in the family. They've chosen to travel as adventurously as they can, incorporating a wide variety of destinations, holiday types, accommodations and budgets. They also look at their holidays as a whole to make sure there isn't too much of one sort of trip. So a big adventure tour of Jordan might be followed by a ski trip. Then they might hit the beach or go on an extended family holiday.
Emma loves variety and challenges. Her family's travels include a wide range of destinations and styles – from backpacking to home rentals to luxury hotels. She brings a refreshingly realistic and honest angle to the world of family travel bloggers. She writes about a mixture of things – from destination-specific guides to more general guides for dealing with everything from planning to holiday illnesses to picky eaters. She also writes about ex-pat life and is a champion for ex-pat women.
Check out these top posts which I love – Jordan with Kids and the Ultimate Self Drive Safari First Aid Kit.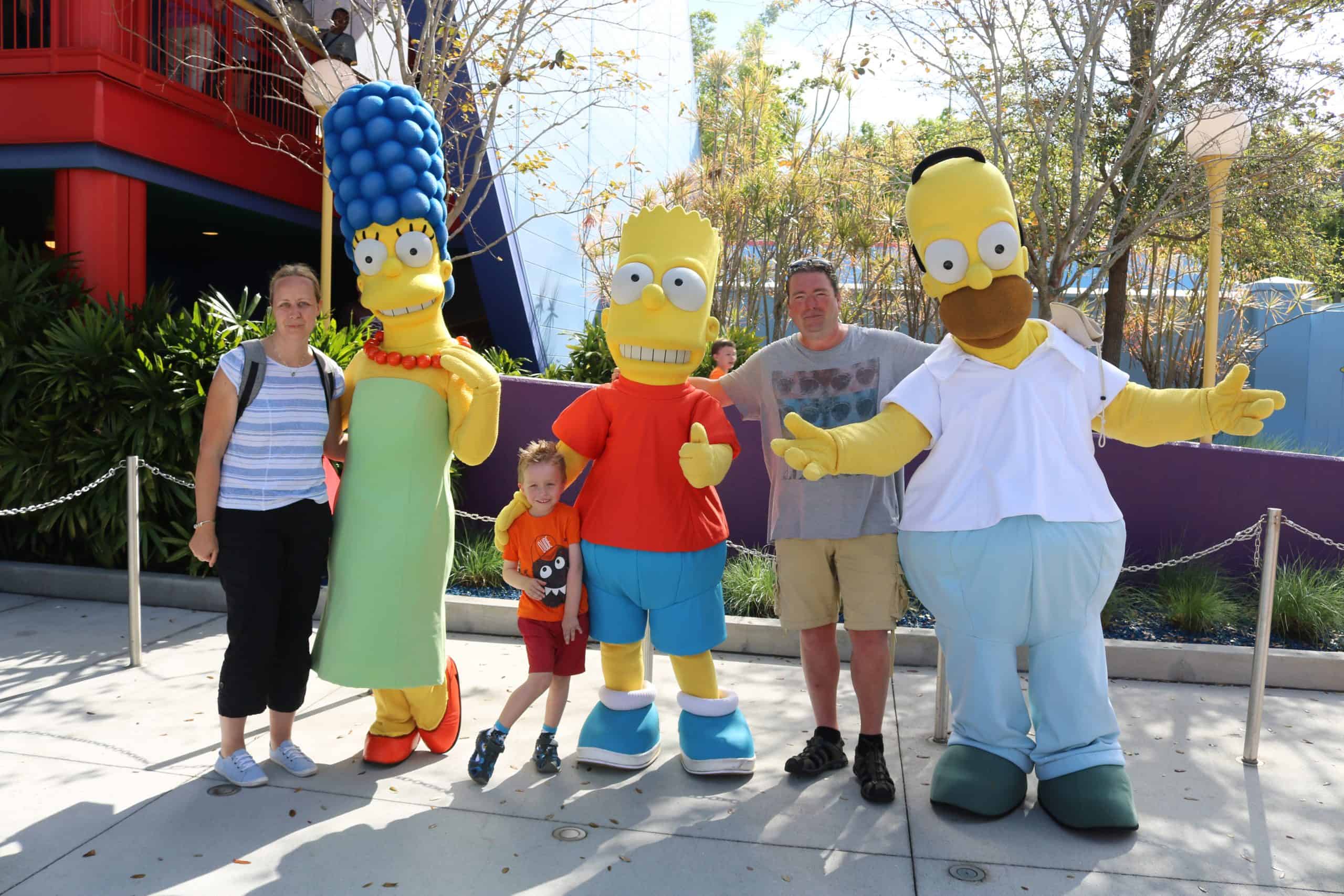 Suzy – Where To Go With Kids
Suzy McCullough and her family consisting of Dad, son Jamie (5) and Grandma have a family bucket list. Where to go with Kids is based on their list and other smaller adventures. They love to take weekend breaks overseas and in the UK, anything Disney and a wide variety of days out.
Plus a lot of reviews and round-up posts for UK and Europe based caravan parks. As well as this she shared many bucket list ideas and inspiration. She loves to travel with her son because he absorbs so much and really appreciates being out and discovering new places. Her blog has inspired many readers to discover new places, especially days out that they didn't know existed.
Check out these top posts which I love – 30 Great Caravan Parks on or Very Near to a Beach – UK and 20 Ultimate Walt Disney World Dining Bucket List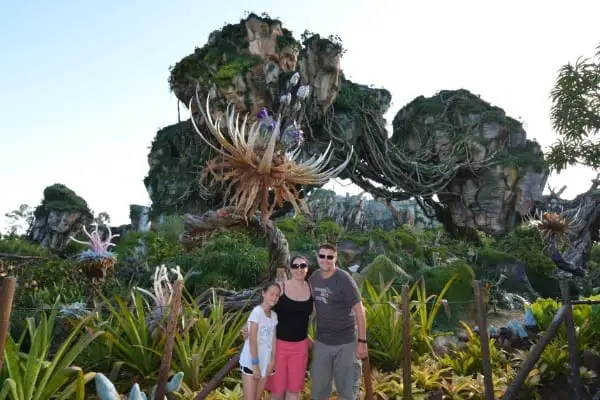 Angela – The Life Of Spicers
The Life Of Spicers is written by Angela, who with her Hubby Mike, 11-year-old daughter Abby and their crazy black Labrador Lola, they are enjoying finding adventures in the UK, primarily on the South Coast.
Angela has a big passion for Disney parks, and when they get the chance they fly across the pond to Florida to spend time in Walt Disney World. The Life Of Spicers blog is filled with handy helpful hints and tips about Disney World, and travelling the south coast of England finding new places to explore.
Travelling and finding new adventures is really important to the Spicer's as children grow up so fast. They prefer to spend their money making memories.
If you're looking for some help planning your holidays to Disney World, then Angela's blog is the place to go. It's added to regularly and information is updated as necessary. There is so much to discover from trip reports, planning help, restaurant reviews and plenty more.
Check out these top posts which I love – Dog friendly holidays near the beach in the South West and What to buy before going to Disney World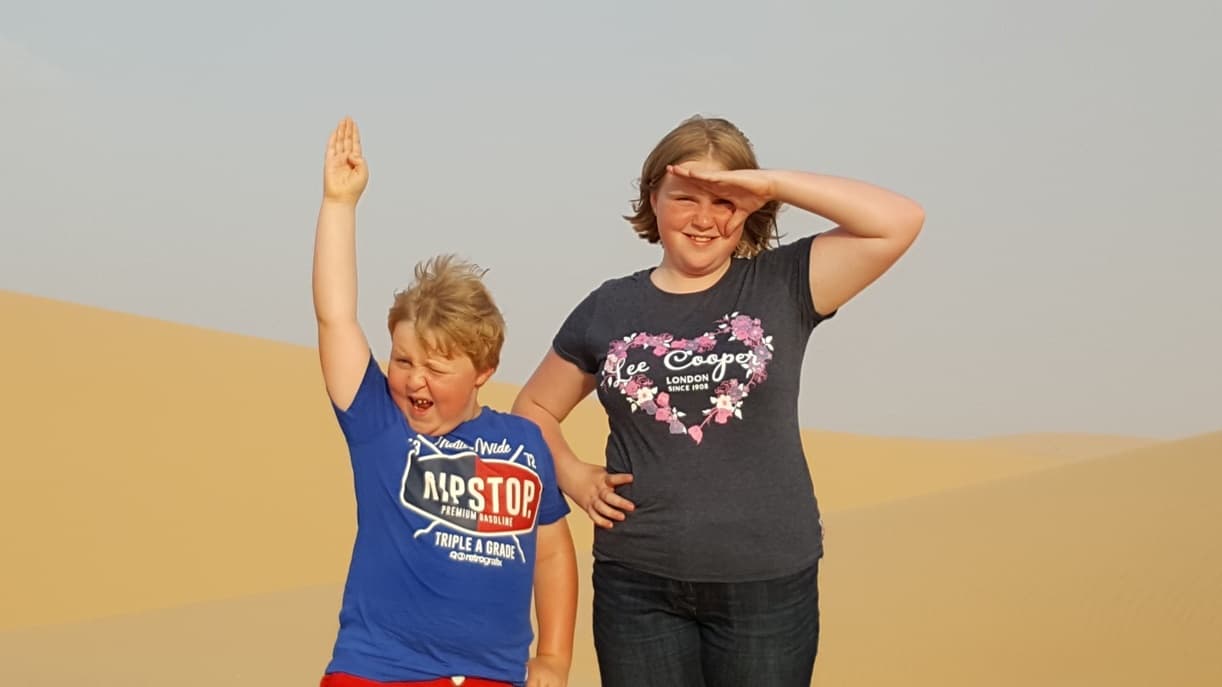 Tracey – Pack The PJs
PackThePJs follows the travelling adventures of Tracey, Huw, Millie-Mae (12) and Toby (10). They also have two English Springer Spaniels that travel with them when they go caravanning in the UK and on European road trips. Their blog started out focusing on family cruise holidays, as this is an industry that Huw and Tracey used to work in. From there the blog diversified into days out and events, and then caravanning in the UK in their touring caravan called Betsy. Having toured a lot of Europe with their dogs, they now travel much further afield too, 'ticking off' new countries each year. There's still a lot of family cruise content, as well as camping and days out, but there's lots of long-haul travel too now – San Francisco, Baltimore, Washington DC, Abu Dhabi, Dubai, and The Maldives are recent places PackThePJs have visited.
When Tracey was pregnant with her daughter, her mum told her to "enjoy every moment as children grow up so fast". Millie-Mae is now 12, and she has a 10-year-old brother … yet it feels like her mum's advice was given just the other day. Tracey's promise to her unborn child was to 'show her the world'. She'd always wanted to travel, but hadn't grabbed the opportunities; so she wants to be the person who shows them the Eiffel Tower, the Taj Mahal, the Great Wall of China, the Panama Canal, polar bears in the Arctic, the fish of the Great Barrier Reef. She wants them to learn from experience, not just from a textbook. They travel as a team; if Tracey and Huw go somewhere without them, they don't enjoy it as much as when they are with the children.
PackThePJs is a typical family of 4, with two dogs. They travel on a budget, yet they have a sense of adventure, and enthusiasm to build great and varied itineraries. Reading the PackThePJs blog inspires readers, especially with children of a similar age to Millie-Mae and Toby (12 and 10), to head to places they hadn't considered before. Their destination blog posts give good details of what to visit, how much it costs, tips to get the best out of it, etc. And the children are smiling in every photo … that's what travelling does for them!
Check out these top posts which I love – Aquarium of the Bay of San Francisco and Desert Safari Adventure.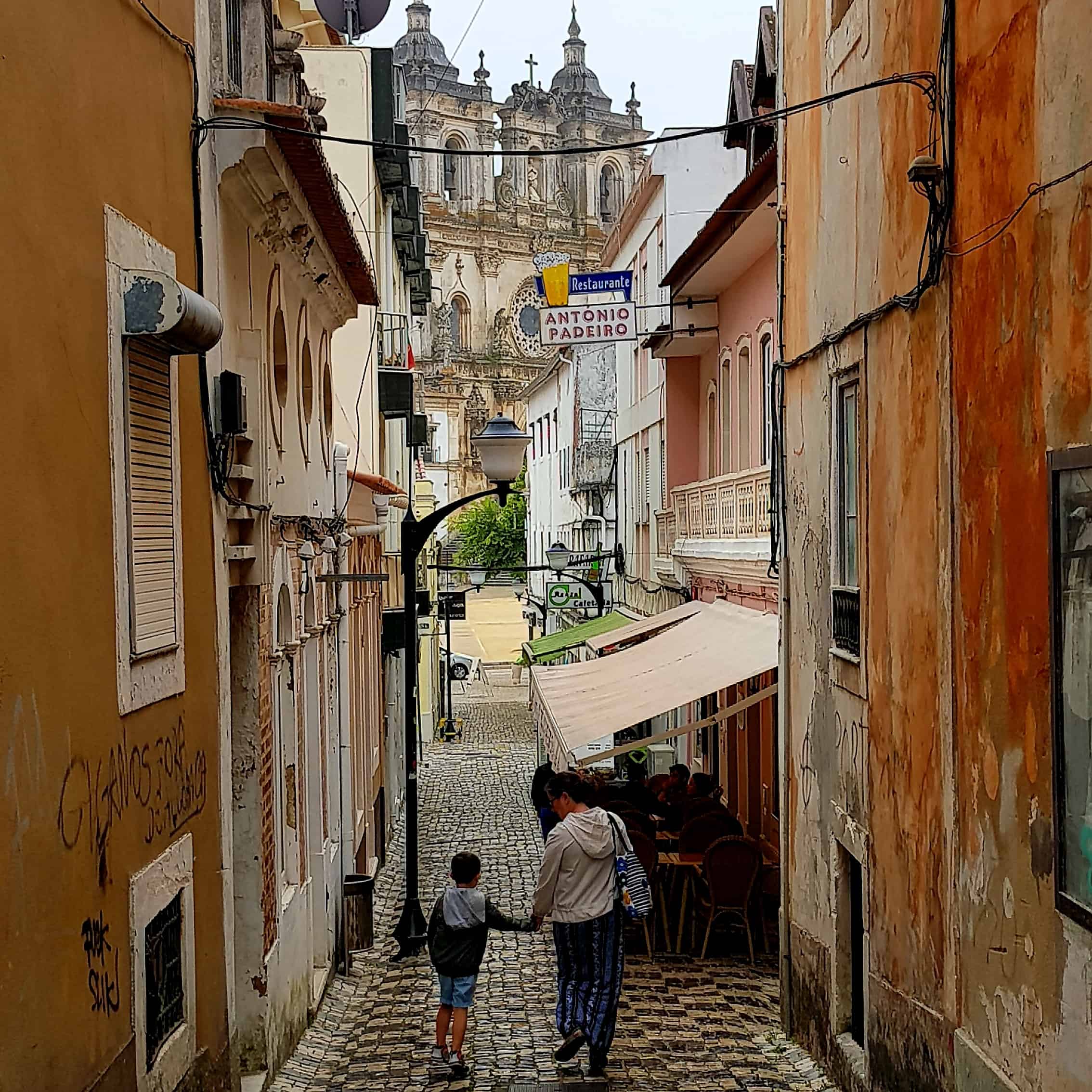 Cath – Passports and Adventures
Cath is a blogger originally from Ireland. She and her husband, Mr Passports, spent 15 years in the UK before their move last year to sunny Portugal. They spent most of their time in the UK in Wales, where their son Alex was born. He is now 4 years old and is a well-travelled little boy, with visits to places like Slovenia, New York, Yellowstone National Park, Portland, Oregon, Disneyland Paris and Barcelona under his belt already. They now spend their time enjoying the Portuguese sunshine while planning their next trips and holidays.
Cath and her husband always enjoyed travelling before Alex came along but initially went with family package-type holidays until their trip to Slovenia. Since then they've become more adventurous and always book everything themselves to give them flexibility and time to really enjoy places. She loves travelling with her son, both solo and as a family, as she firmly believes it has helped him become the well-rounded little boy he is. Catherine says,
"He takes change in his stride and adapts to different situations easily."
It gives them time away as a family, time to reconnect and to enjoy and experience new cities and cultures together.
By reading Cath's blog, other families will not only gain hints and tips about travelling with little ones from a veteran, but they can also gain inspiration and ideas about places to visit with them. You might be inspired to book a trip to somewhere far away as they did with Yellowstone after reading her posts about their visit. Or you could bag a bargain as Cath did for their trip to Lapland to see Santa before Christmas.
But the posts you might find most useful are her Disneyland Paris posts. Her Visiting Disneyland Paris With Kids: The Ultimate How to Guide has all the information you need to help you not only book your trip but to also have a great time while you are there. That post has links to her other Disneyland Paris blog posts too.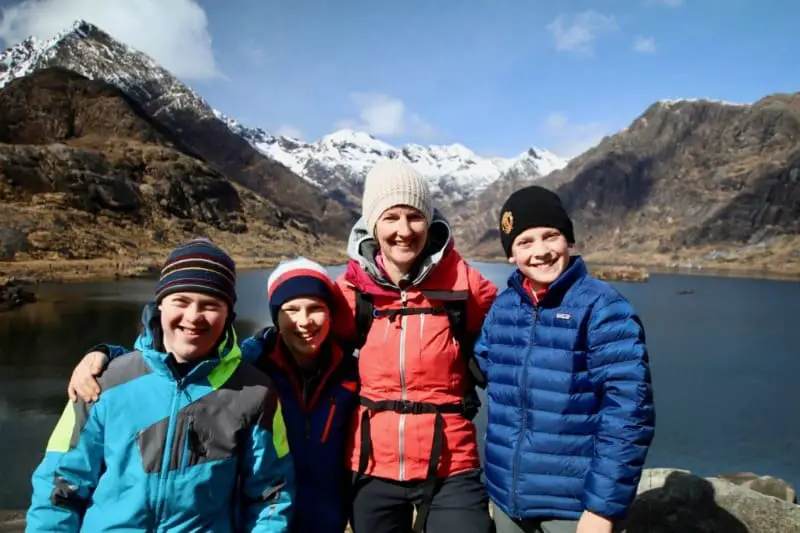 Nicky – Go Live Young
Nicky at Go Live Young is a family of 5 addicted to travel and experiencing the world. Their latest trip was an 8 month around the world journey which was 28,000 miles, 15 countries, and with countless memories created.
Their website is full of their experiences and adventures they have had together as a family. Nicky's website is jam-packed full of travel inspiration which will give any family ideas for their adventures. It is definitely a must-see website to add more ideas to your bucket list.
Check out these top posts which I love – Visiting Postojna Cave and Predjama Castle and also Touring New Zealand in a Campervan.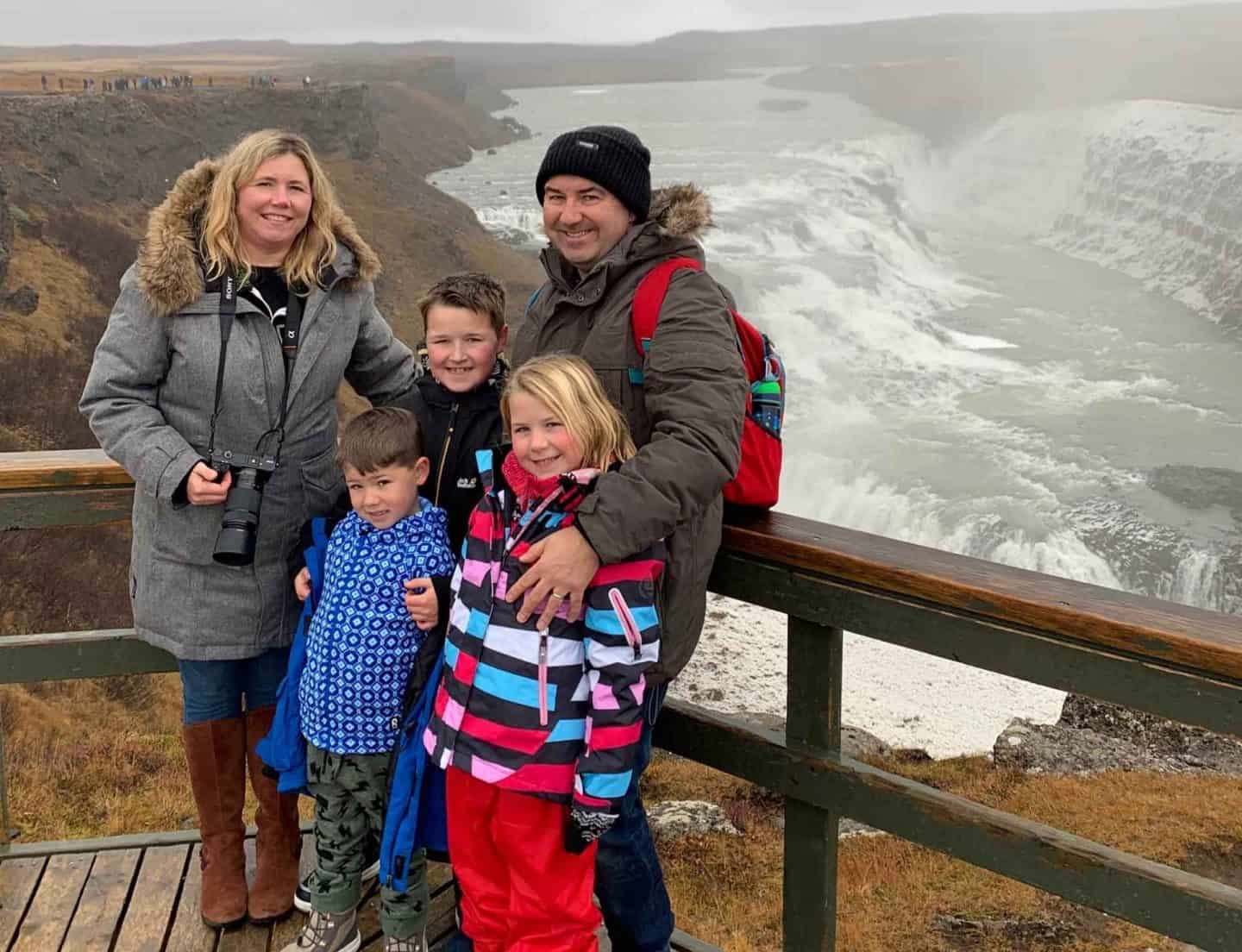 Kara -Are We Nearly There Yet
Are we nearly there yet? is run by Kara, and is named thanks to her daughter Eliza who is always asking that dreaded question every parent doesn't want to hear. Launched in 2015 Kara loves to write about travelling with her 6 children.
Not only will you countless posts to inspire you to explore Dorset, but you can also follow Kara on her many travel adventures across many other countries as she explores with her children. Especially some adrenalin-fueled activities somewhere.
Kara also loves photography which she showcases on her blog and social media channels which will certainly get you excited about exploring with your kids.
Check out these top posts which I love – 5 best reasons to visit Florida and a great post for 5 Great Walks for Social Distancing in Bournemouth and Poole.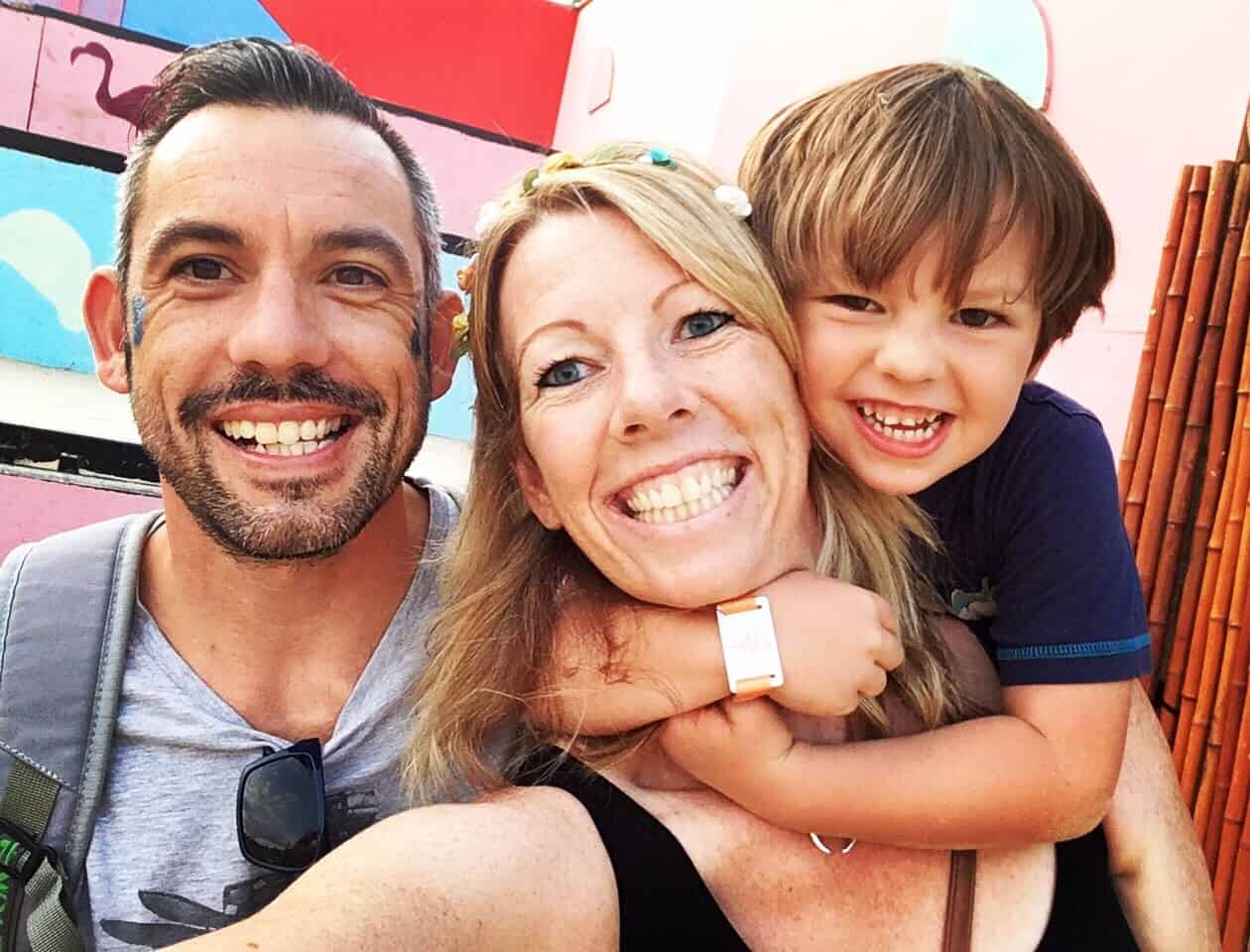 Zoe – Juggling on Roller Skates
Zoe writes over on Juggling on Rollerskates! Zoe is a mum, step mum and teacher. Along with her family, they love to have adventures and explore the great outdoors. Zoe's blog certainly inspires me to want to go outdoors more with the boys. With a huge glamping with kids section, you are bound to want to get straight in the car and head off on an adventure. Who knew there were so many great types of accommodation and campsites about!
If you are looking for family days out or just some inspiration for glamping with kids then Zoe is the blogger for you.
Check out these this top post which I love – GoBoat Paddington: Seeing London from a new perspective

Lou – We Travel in Threes
We Travel in Threes follows the adventures of Aussie expat Lou, her hubby and their son. Living in rural Leicestershire means they are lovers of the outdoors and adventurous, independent holidays.
Lou's blog is a source of travel inspiration for families. It is a place to help you find tips and advice for travelling with kids, to get ideas for exploring the outdoors, to find a wealth of information about possibly less chosen destinations, family-friendly accommodation and airlines.
Her blog also has a focus on UK days out, particularly in and around her home county of Leicestershire, as Lou is passionate about highlighting the many great attractions that area has to offer families.
Check out these top posts which I love – 10 Day Family Friendly New Zealand Road Trip Itinerary – South Island and 7 Best Family Hikes & Walks in the Peak District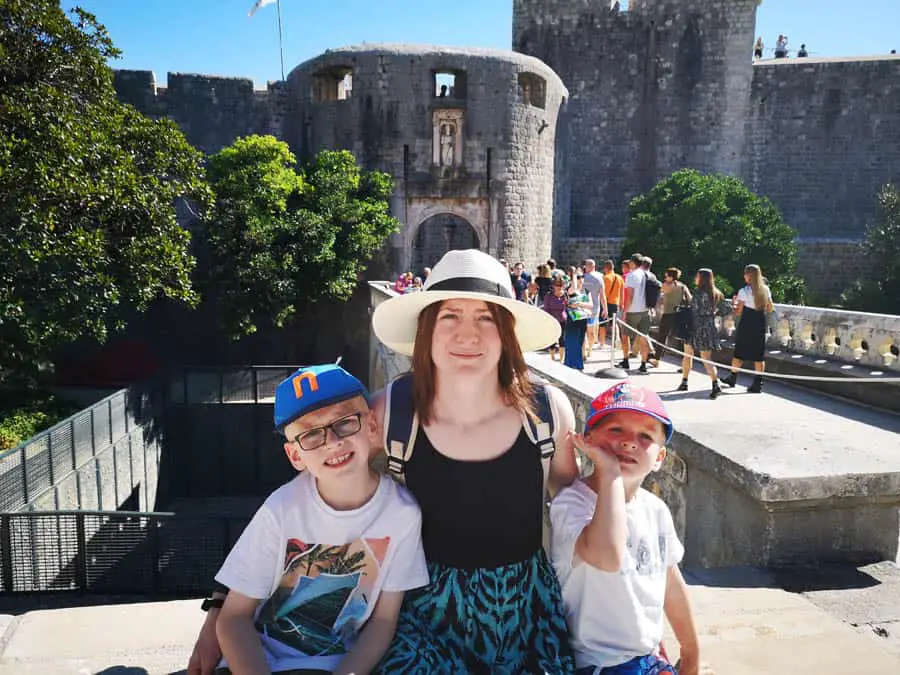 Sam – Travels With My Boys
Haha, not that I want to blow my own trumpet or anything but I love writing tips and advice for travelling with kids. Even before the boys were born, I loved to travel and explore new places. Now that I have the boys to explore with I find it just as fun, although challenging at times.
I hope my blog inspires families to explore with their child(ren) and get their children to be the next generation of travel bloggers! With the new challenge of being a single parent, I hope I can also inspire other single parents to go travelling too with some top tips.
Check out my top posts which I love to share – Not so much of a post but if your child(ren) have food allergies then check out my food allergies travel section. I also find having a holiday bank account useful to keep you from spending your holiday money!
---
There you have it, my top 15 bloggers who I think inspires other families to get out there and see the world. Let me know if you have any other bloggers that you love to follow.
Pin for later?