Exploring new places with kids is always fun and good for learning. The one thing you must do when visiting Lindisfarne with kids is to check the tide times. The island is cut off from the mainland so to get over the causeway is one of the main attractions. As you drive across the causeway you can see many hikers taking the Pilgrims route across to the island which is roughly 3 miles.
Holy Island in Northumberland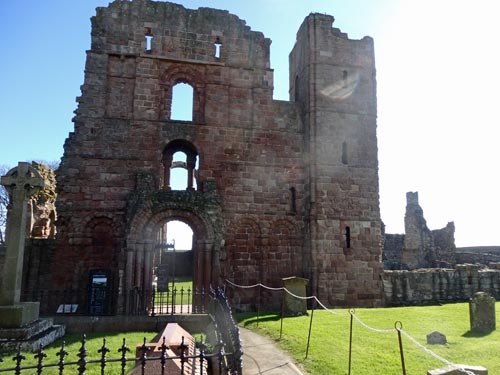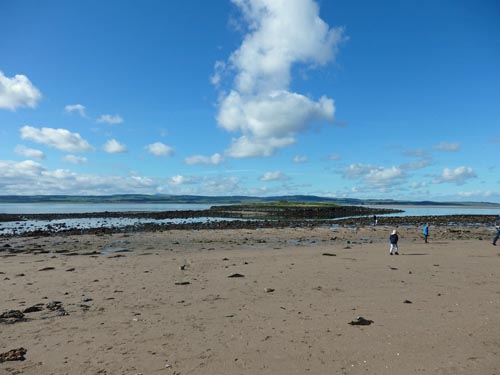 Parking for Holy Island – Lindisfarne
Parking for Holy Island is relatively easy to find. There is one main car park just outside the town. This car park is chargeable so make sure you get a ticket. An all-day ticket was roughly £4.80 when we explored Holy Island with kids but be sure to check the prices as they can change. You can also now pay with your mobile phone too which can be useful if you don't carry cash around with you.
From the car park we got kitted up and walked the short distance into Lindisfarne. The island is pram friendly; I had taken the pram which you can take into most places on the Island. Although an all-terrain pram would be more suitable, my silver cross pop survived.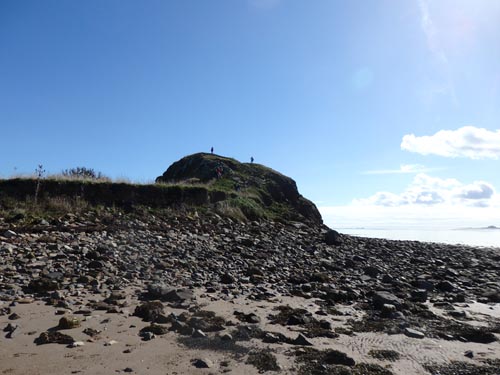 Lindisfarne Priory and St Cuthberts Island
If you love visiting English Heritage locations then the Lindisfarne priory is a must. After taking in this beautiful medieval monastery you could then head down to the nearby beach. From the beach, you can see St Cuthberts Islands where St Cuthbert is said to have lived out his hermit years.
If you have a buggy/pram then it can get a bit rocky as you head down. A tip is to leave it at the bottom of the outcrop and walk up to the lookout point. The hill is a bit steep but the views are well worth it.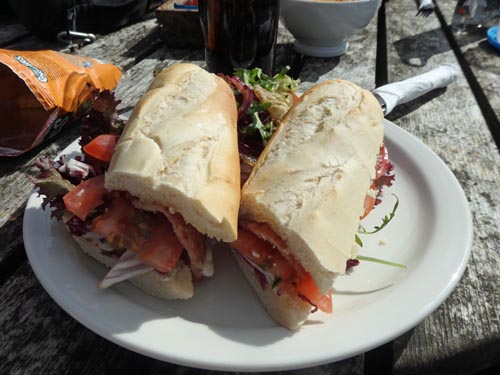 BLT Baguette at the Crown and Anchor
Eating on Holy Island
There are a number of pubs on Holy Island, so there will be ample of places to eat. There are also several cafes and shops. If you don't want to find somewhere then take a picnic lunch with you and sit on one of the many benches near to the castle.
Personally, we had our lunch at the Crown and Anchor. Luckily the weather was really nice so again we sat outside in the beer garden. The food was lovely and well worth the price. The dogs enjoyed the shade of the picnic tables and there was a bowl of water sitting for them to drink out of. It was definitely a dog friendly pub on Holy Island, so if you have a dog or dogs then be sure to check it out.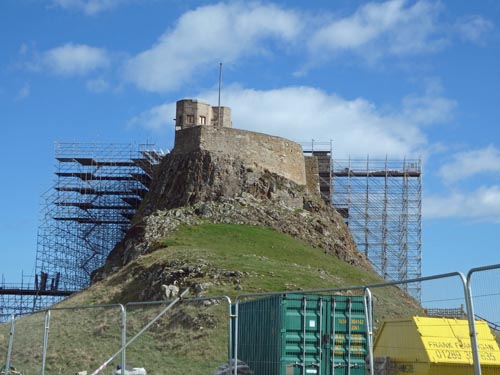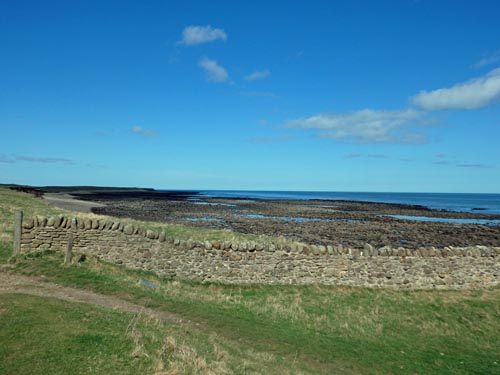 Lindisfarne Castle and Views
If you take a walk to the castle you can enjoy the sea views. The castle is now open after undergoing restoration work. We have yet to explore inside as when we visited, you could only go inside if you had prebooked your tickets. As we hadn't done this we decided to just walk around the outside and check out the lime kilns and the beach. If you want to book tickets for Lindisfarne Castle check out the National Trust website.  There are also plenty of walking opportunities on Lindisfarne for you to enjoy with the kids and dog(s). Dogs are not allowed in the castle but are allowed on the grounds as long as they are kept on a lead.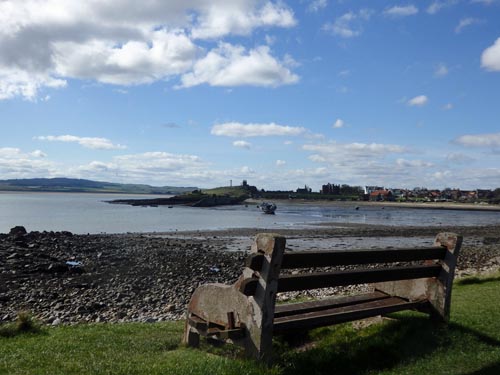 Holy Island Fudge!
If you love fudge and ice cream then be sure to check out Pilgrims Fudge Shop. If you love Fudge then this place is a must. It's lovely and didn't last very long! Even more amazing is if you have a food allergy then this is a must as everything is free from!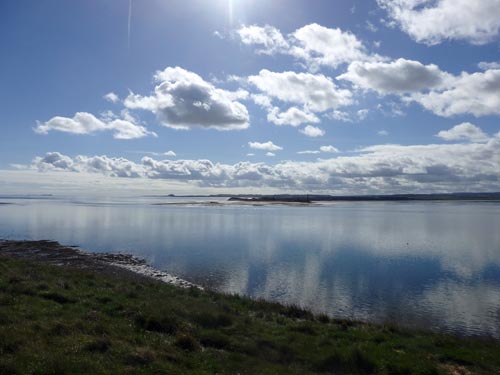 Home Time
Remember to check the tide times before you visit and keep a check on the time. You don't want to be stuck on the causeway due to the tide coming in. Personally, I would leave a good 20-30 minutes before the tidal times incase it is busy with people leaving. If you do get stuck on the island then there are places to stay on Holy Island so hopefully there will be places with rooms available.
Overall, we had a great family day out, and the fact that it was dog and child friendly made it a much more enjoyable day.
Places To See on Holy Island with Kids
Lindisfarne Castle
Lindisfarne Priory
Lime Kilns
Lindisfarne Nature Reserve & Lookout Point
Lots of Walks
Find somewhere to sit…and relax