We have visited New Lanark many times over the years especially for going on walks. It is a World Heritage Site and is surrounded by woodlands which is why we always go as we love our walking. It is also the gateway to the famous Falls of Clyde.  This means lots of wildlife to see! For exploring the mill there is the Annie McLeod Experience' ride which takes you back in time and you learn about what life was like for the children and villagers back in the 1800's.
Exploring New Lanark with Kids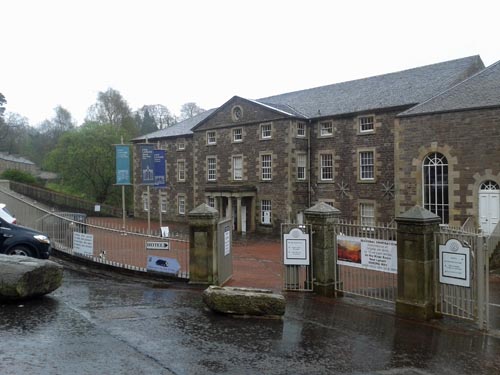 Ticket Prices & Opening Dates
For up to date prices and opening times you are best checking out the New Lanark website as prices may change yearly. Included in your ticket price is the following:
Annie McLeod Experience Ride
Robert Owen's School for Children
People, Cotton & Machinery
Millworkers' House
Robert Owen's House
Village Store
Roof Garden
Temporary Exhibitions
This is a great price for everything that is included. We didn't get to see everything when we visited but we were not there all day.
What will you find…
A bit of background info about New Lanark. Robert Owen was a social pioneer who provided decent homes, fair wages, free health care and a new education system for the villagers of New Lanark. He also provided the village with the first workplace nursery school in the world. You travel back in time on the Annie Mcleod Experience where Annie the mill girl tells you her story and teaches you and your children what life was like in New Lanark back in the 1820's.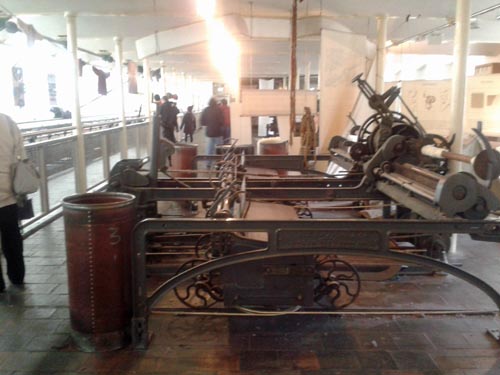 There are lots to see in New Lanark that is included in your ticket price and you will learn a lot and also see a lot from this beautifully restored mill. You can visit the historic classroom and let your children dress up and have some fun in the old-style classroom. There is the village store, the house exhibits (where you get to see the difference between an 1820s house and a 1930's house), there is also the mill managers house, Robert Owen's house to explore too. If your kids still have energy after seeing all of the above then there is also a play area for them to burn some energy off in.
Food & Drink
Once you have done your tour around the mill, you will find your way to the Mill Cafe. Here you will find a range of lunches, cakes, juice and tea & coffee. Prices are reasonable and the food is delicious. There is also a picnic area at the outdoor play area.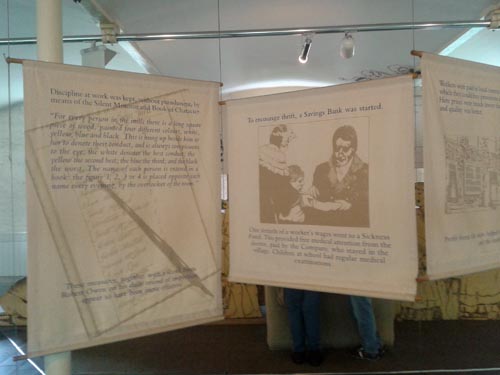 Overall
A great day out, lots to see and explore. Lovely scenery and walks for the kids to explore and lots of interactive sections for the children to do on their day out.
* Reviews are my own opinion. I haven't been paid in any way for writing this.