If you are visiting Bamburgh, then a must do walk is the Bamburgh to Seahouses beach walk.  This beach walk is just over 3 miles and is a lovely walk (one way). You can also walk along the St Oswalds Way, if you wanted to which goes through fields and quiet country roads. If you are doing the Bamburgh to Seahouses circular walk then the walking distance will be over 6 miles. I would definitely recommend it for a family friendly walk in Northumberland.
Bamburgh to Seahouses Beach Walk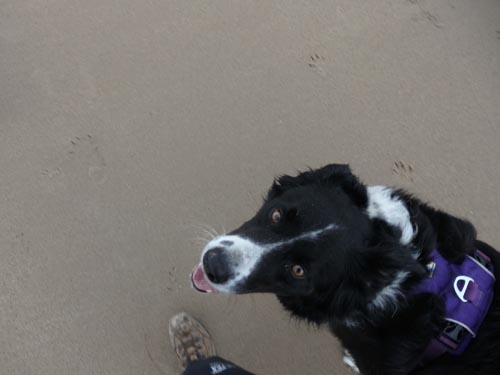 It was a late start to the morning as the kids slept in! This very rarely happens so by the time we had got downstairs and finished breakfast it was 9.30am. As usual with kids and dogs to sort out and get ready it was 10.30am before we left our self catering accommodation in Bamburgh.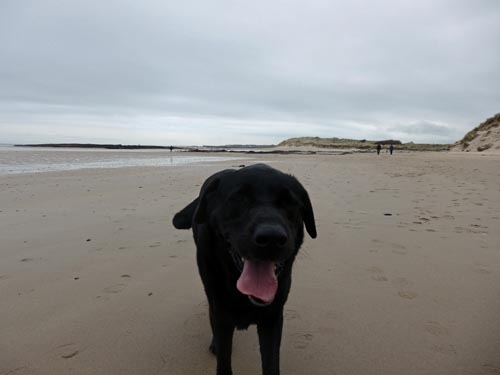 The boys were also kitted out in their waterproofs (anywhere with water, waterproofs are needed!). Big K was also kitted out in a pair of his new Junior Bridgedale Socks. These are new for 2017 and he loved having the same type of socks as mummy. By the time we finished the walk, his feet weren't wet or smelly, as the wicking type of material kept them nice and dry. He also kindly informed us that they were very comfy to wear. He also can't wait to try them out doing some more hiking.
Finding Bamburgh Beach
The beach is easy to find, just walk towards the left of Bamburgh Castle through the bowling green. There is an entrance at the far corner. Heading along the beach the dogs and kids all enjoyed running and jumping about. We finally reached Seahouses at about 12pm (just in time for lunch)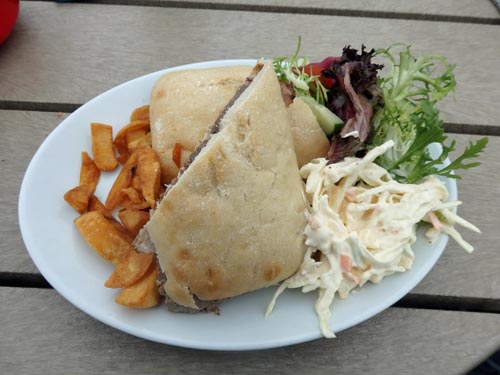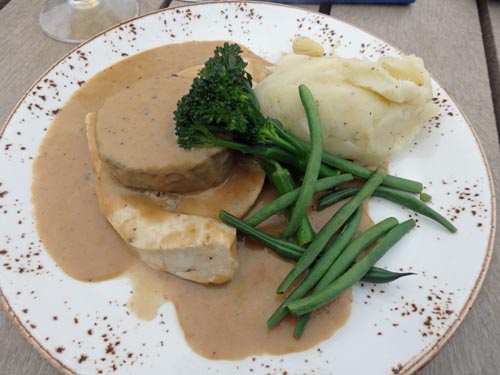 We headed to the Bamburgh Castle Inn where I had remembered seeing before that it was dog friendly. Finding a dog friendly pub is always essential when the dogs are with us. We made our way through the main restaurant area and decided to sit outside in the beer garden and enjoy some more fresh air. Personally I did find the Inn rather expensive however comparing it to the rest of our weeks' lunch bills it wasn't too far off (roughly £6 more expensive). It was nearly £30 for 1 main course, 1 sandwich and 2 drinks. Although the food was delicious.
After lunch, we explored Seahouses for a while and took a walk along the harbour to see the boats. Once the boys had seen the boats we set off back towards Bamburgh along the St Oswalds Way.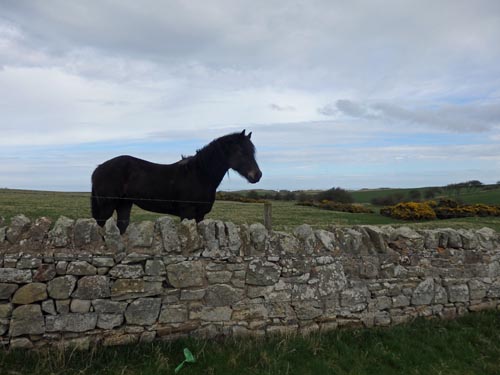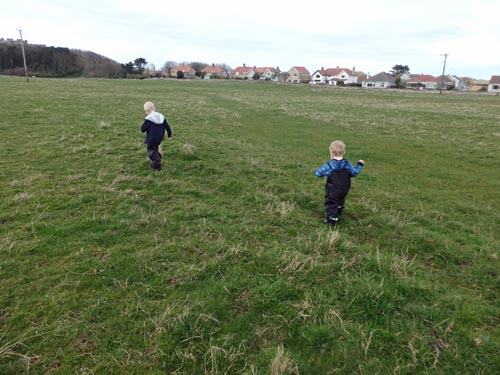 Overall
For a child friendly walk I think the beach is a much easier option. However, that could be because we were all tired and it seemed to take ages to get back to Bamburgh! We also found the beach was much more scenic with the sand dunes and the sea coming in and out. The total walking distance is over 6 miles but the beach option is pretty flat. If you only wanted to walk one way, then you could catch the Bamburgh to Seahouses bus.
If you are staying in the area then it is a great dog friendly walk and also child friendly walk. You can also enjoy the many photo opportunities along the way of Bamburgh Castle.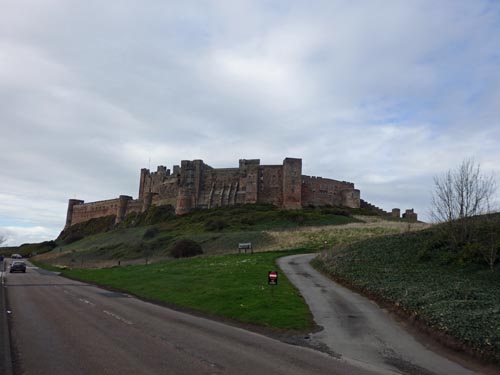 Have you ever done the Bamburgh to Seahouses walk before along the beach? Let me know in the comments below.
Disclaimer: We were given the Bridgedale socks in exchange for a mention in my blog. However, my opinion is 100% my own.