On our recent family holiday to the Scottish Highlands, I based ourselves not too far from Inverness. I knew this would mean we could have many great family days out in Inverness if we needed too.
Inverness is in the North-East of Scotland and is a beautiful city to explore. With so many kids friendly things to do near Inverness, I thought I would select just some of our favourites that I came across during our time in Inverness.
Things To Do Near Inverness With Kids
Things To Do Within An Hour Of Inverness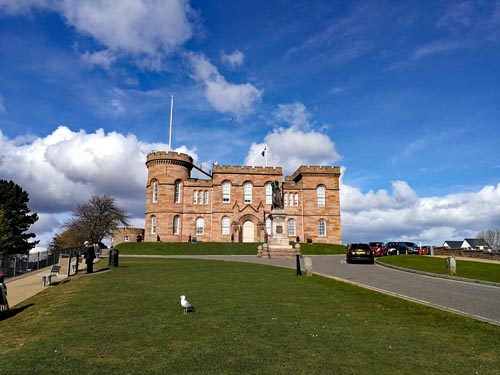 Inverness City Centre
There is plenty to do in the city centre. Exploring on foot is a good way to get around but if that is too much for your little ones then you could try the hop on hop off sightseeing buses. Taking you around the major sights will give your little ones rest.
You could check out the Inverness Museum and Art Gallery, or do a Dolphin Cruise. Or what about exploring the indoor victorian market.
There are plenty of options for exploring with kids.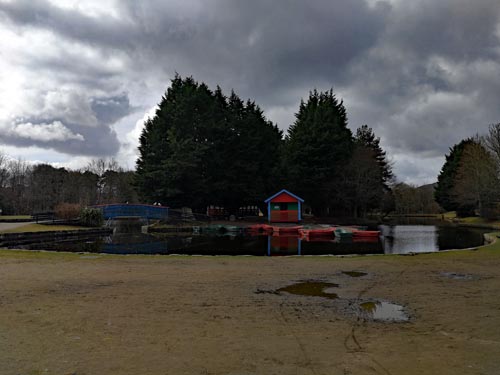 Whin Park and Ness Islands
Just a 20 min walk from Inverness city centre is a big park with slides, climbing frames, places to play football. You name it there is plenty of place for your kids to have fun. During the summer months, there is a little train that goes around (it is chargeable though). I can see this park being very busy when the weather is nice so make sure you get there early if you are driving.
There were also toilets, a shop and a little pond which looks to have rentable rowing boats. They weren't open when we were there so it must be during the summer months only.
You can also go for a walk along Ness Islands. These are islands connected by old bridges. It really doesn't feel like you are in a city. Ness Islands are so picturesque and well worth exploring.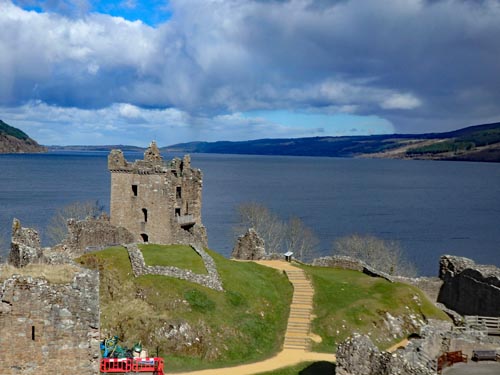 Urquhart Castle
About 30 mins drive from Inverness is Urquhart Castle. This is the famous castle that sits on the shores of Loch Ness. It is a ruined castle but still a great place to explore. We watched the video inside the visitor centre which was really interesting to watch my eldest son was sitting taking it all in.
It cost us about £10 for all 4 to get into the castle which I thought was a great price for the time we spent there. Although I think this was because the visitor centre was still under construction when we visited. So prices may differ when it is finished.
There is a gift shop, toilets, a cafe and there are plenty of places for a picnic if you wish to have one.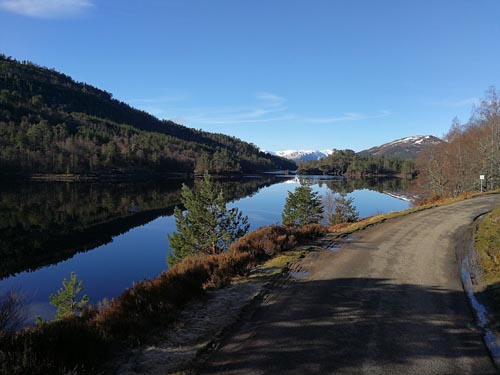 Glen Affric
About 50 mins from Inverness, Glen Affric is a must-see place. It's quiet and away from the crowds and the scenery is amazing. Glen Affric is known for being the most beautiful glen in Scotland and we can understand why. You can read my posts about Plodda Falls and Glen Affric Walks but there is also another hidden gem.
If you drive up alongside the River Cannich towards Loch Carrie in the late afternoon you may just see hundreds of wild stags and deer coming down from the mountains to feed. The locals advise you to stay in your car and keep quiet so that you don't scare them, but it is a wonderful sight to see.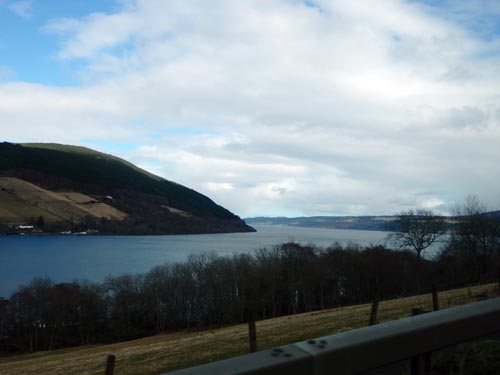 Loch Ness – Cruise or Drive
While you are near Inverness you must go for a drive around Loch Ness or for a cruise on Loch Ness. I chose a cruise on the Loch with Jacobite Cruises. We did the 2-hour cruise and it was really good. The boat was busy which meant we didn't get a table to sit at which was a little disappointing but I suppose it can't be helped.
Seeing the Loch and the scenery from a different view really just puts in perspective just how big Loch Ness is. The boys had a blast searching for Nessie or Loch Nessie as my youngest called her.
Aviemore
I have been to Aviemore a couple of times now, and it really is a wonderful place. There are plenty of things to do in and around Aviemore (some you can read below) so you certainly won't get bored. You could also head to the MacDonalds Aviemore Resort where you can pay to go in the soft play or any of the facilities. Make sure to check before you arrive in case this has changed since our last visit.
If you are looking for a guide to Aviemore then check out My Voyage Scotland with their Things to do in Aviemore Guide. It is jam-packed full of information.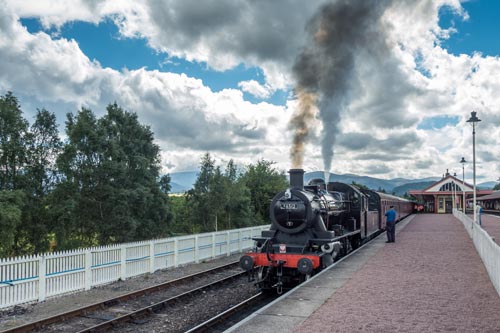 Strathspey Railway
Another steam train for your children to enjoy! You can travel from Aviemore to Broomhill and enjoy the beautiful scenery as you travel on the old steam trains on the Strathspey Railway. We missed out on our last visit (by about 15 mins due to traffic!) so make sure if you want to go to buy tickets online or get there in plenty of time to see if the trains are running.
It's still on our list to do so hopefully we will get the opportunity to go another time for us to enjoy.
Landmark Forest Adventure Park
Approx 25 miles from Inverness is the Landmark Forest Adventure Park. This is a large nature-based theme park with some roller coasters and family activities that the whole family can enjoy. You are best checking their website directly for opening times as they do vary throughout the year but I can see this being a great place for mini-adventures to have a day of full-on fun.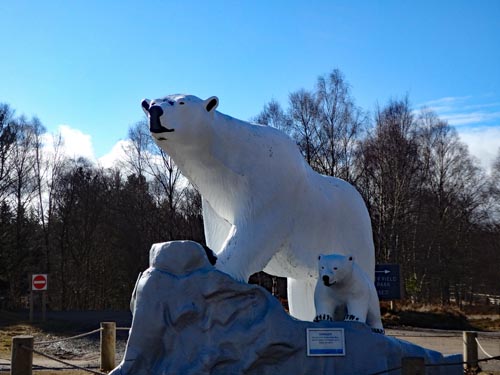 Highland Wildlife Park
The Highland Wildlife Park is not that far from Aviemore and is such a fun family day out. You can read more about our day out at the Highland Wildlife Park here.
Things To Do Over An Hour From Inverness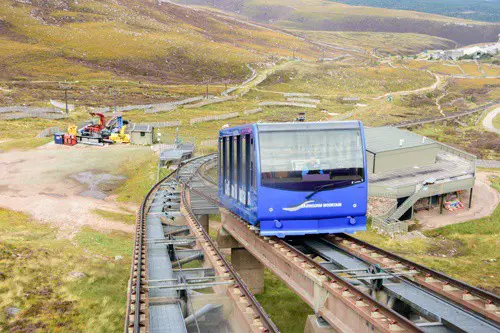 Cairngorms Funicular
Okay, traffic depending it is just under an hour but I thought I would add the Cairngorms Funicular under the over an hour bracket. You get to go from the base station all the way to the top station. Unfortunately, you won't be able to exit the top station to go exploring unless you are doing snow sports or on a guided walk, but I'm sure you can appreciate why they don't let people out to explore. If you are blessed with the good weather, then you are bound to be able to see for miles.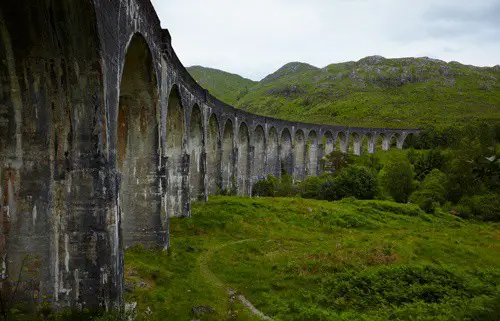 Fort William
Fort William is a great place to visit with kids. There are lots of outdoor activities to do, so if you and your kids are the outdoorsy types then you must visit. You also have the mighty Ben Nevis if you were up for a challenge. Although please go prepared and don't go up in trainers/flip flops etc.
There is also the Harry Potter train (The Jacobite Steam Train) which leaves from Fort William and heads to Mallaig via the famous Glenfinnan viaduct. We haven't been on the train yet as tickets are always sold out quite far in advance. However, if you didn't mind not taking the steam train then you could take the normal Scot Rail trains too.
Rainy Days Out in Inverness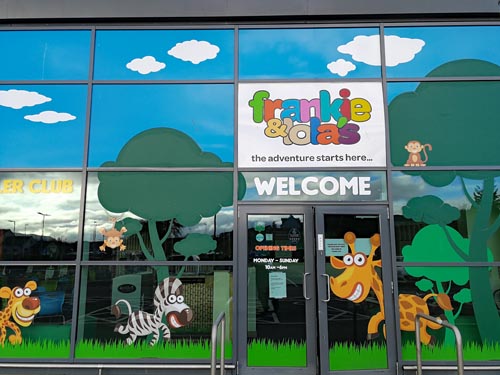 Soft Play – Frankie & Lola
There is more than one soft play in Inverness but when we last visited we took the boys to Frankie and Lola's. They had an absolute blast! I think I paid about £9 for both boys to go in which we thought was well worth it as they were both knackered by the time we left.
There is also a cafe with amazing cakes for you to eat while the kids run around. A win-win all round in our books!
Cinema at Inverness
Most kids like the cinema, so if its a rainy day then this could potentially save your day. Unfortunately, my eldest son gets scared in the cinema so it isn't an option for us (my youngest loves it). There may be more than one cinema in Inverness but I know there is a Vue Cinema in West Seafield which is on the outskirts of Inverness.
Ice Centre & Leisure Centre
Inverness Leisure Centre has a large centre with indoor climbing,  pool, gym and fitness studios, health suite and sports hall so there is bound to be something to keep the kids entertained on a rainy day in Inverness. If you fancy a bit of ice skating you could try out the Ice Centre. My boys are always asking to go ice skating so if we go back to Inverness we are going to try out the Ice Centre!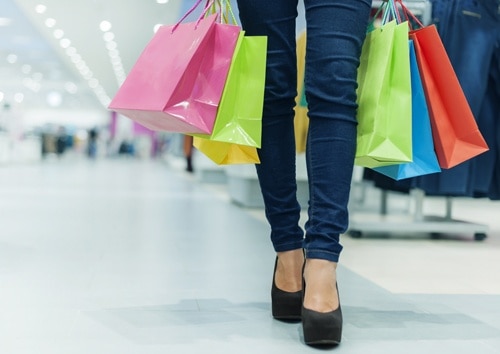 Shopping Centres
Okay, this one may be your worse nightmare as shopping and kids don't usually go too well. However, looking around the shops while on holiday is usually a less stressful situation and if it is raining then it may just keep them entertained for a bit. Inverness has many shopping centres/retails parks so you can make a day out exploring the main ones! Ha!
---
There you have it my top places to visit in Inverness with kids. I'm sure there are plenty more places to visit like Culloden Battlefield, however, I wanted to list places that I knew my boys would like best. You can also check out a great post by My Boys Club on their 10 things to do within an hour of Loch Ness, which has several more ideas for you to add to your list.
Have you been to Inverness before? Let me know where you visited with your kids in the comments below.