The RSPB Loch Leven has never really been a place I thought to visit with kids…especially not my two boys! However, we were invited along for a family fun day out for their Easter Weekend Event. My boys had so much fun and Big K was already trying to arrange a day to go back so he could go pond dipping. It definitely opened my eyes to having more days out in the future at RSPB Loch Leven. 
Easter Fun At RSPB Loch Leven
RSPB Loch Leven
RSPB Loch Leven is just over an hour away from where we live. The scenery is stunning in the area so you won't be disappointed by the views. We were met by Alice who showed us a map of all the trails and areas you can visit. 
As it was nearly lunchtime we decided to go eat first. The cafe has great views looking over Loch Leven and also its own area with telescopes.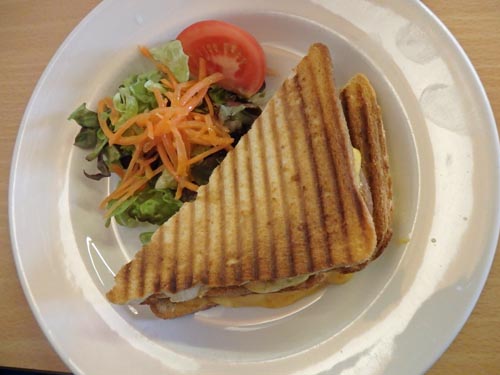 We ordered our food and we didn't have long to wait before it arrived at our table. The cafe tries to use organic, fairtrade and local produce where possible.  The food was all yummy and Big K loved his Cheese and Ham Toastie. I had bought along Little K's lunch but I shouldn't have bothered as they do Gluten Free food too. This is helpful to know when we go back in the future.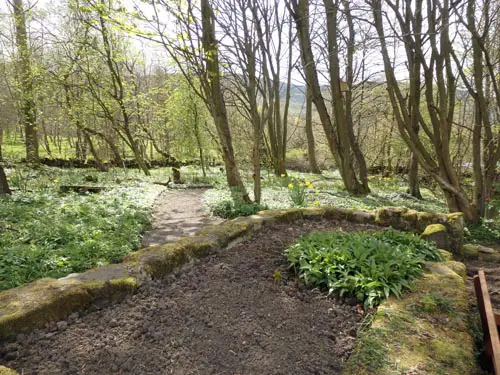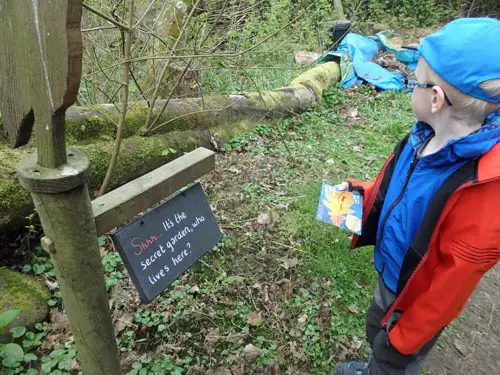 Easter Fun
After lunch, we set off on the Easter Lapwing Trail looking out for the clues and taking part in the little challenges like building a birds nest. Upon finding the last clue the boys had to sit down and draw what they thought the animal was. Drawing isn't their strongest point but they gave it a good go. The boys then received a little chocolate egg for joining in (I swapped Little K's egg for some of his Free From chocolate that I had bought with us).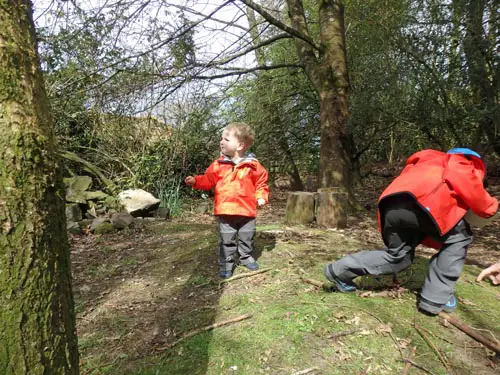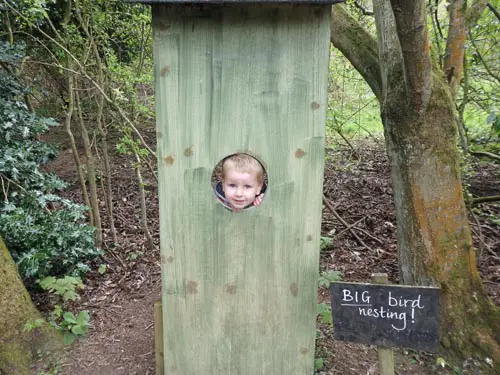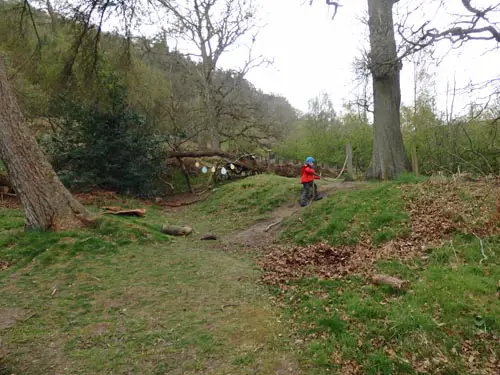 Bird Watching
My boys are never ones to be quiet so the thought of taking them bird watching is pretty terrifying. We set off along the Wetlands Trail…it was midge central. We only managed the first two hides before heading back. Were the boys quiet?…No! However, the kind man in the second hide helped us spot some birds which the boys really enjoyed.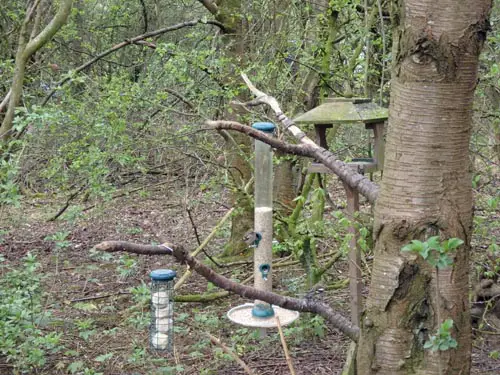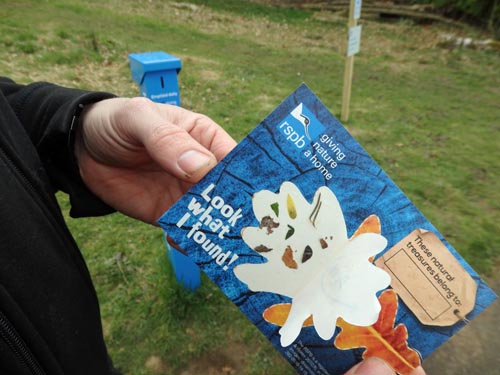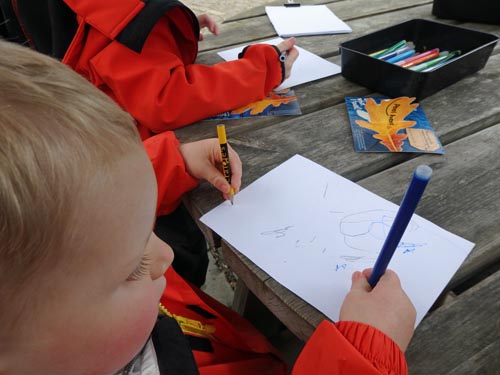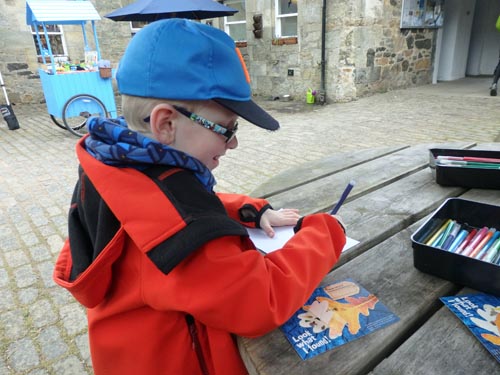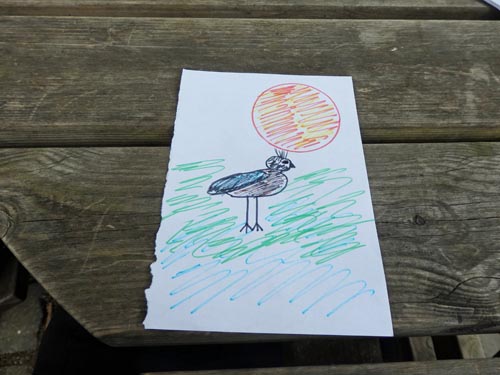 Trails and More
There is so much to do to at RSPB Loch Leven. There are several picnic areas if you had your own picnics, then nearby to the picnic tables is a natural play area. The boys played at the play area while I hiked up to the viewpoint on the Woodland Trail. I managed there and back in 25 minutes. However, it is probably best to take your time and enjoy the views. It isn't pushchair friendly and can be steep in places so it is more suitable for a carrier and children 4 or 5 plus. 
You can also borrow bingo bird cards for younger children from reception. For older children, you can rent binoculars and wildlife rucksacks which would be great for keeping children entertained. There were also pond dipping kits you could borrow too.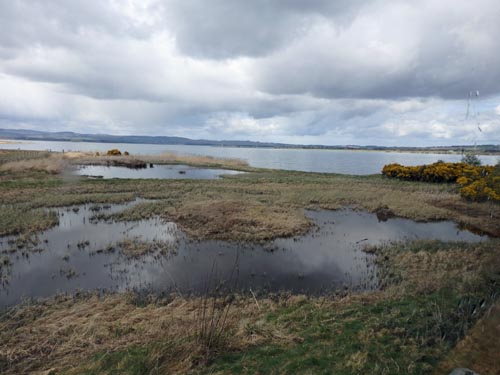 Pram Friendly
I took the pram around most of RSPB Loch Leven and it was fine apart from some steps to get to the Wetlands Trail. An all-terrain buggy would probably be a better option. You should also be able to do the lower part of the yellow trail which I think the Woodland Trail. However, you would not get up to the viewpoint as previously mentioned.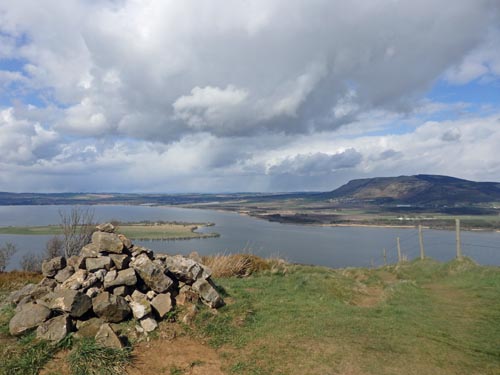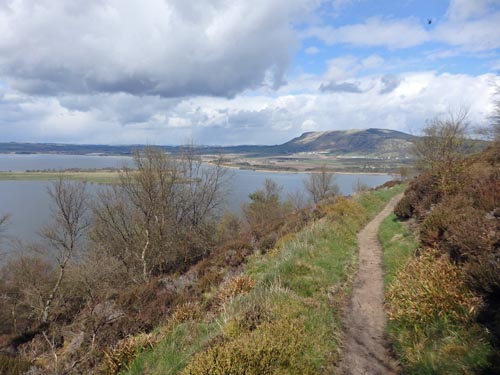 Half Price Entry
RSPB Scotland's Wild Family Fun initiative has a half-price voucher for families at their key Scottish nature reserves – Loch Garten, Lochwinnoch and Loch Leven. Loch Leven has lots of family-friendly events going on this year including den building, bug hunting, bat walk, family fun weekend and more.  Some of the events need to be pre-booked as spaces are limited so make sure you check their website first to see what's on and when!
If you wish to download your half price voucher then follow the link Half Price RSPB Voucher. Remember to print it off and take it with you.
Overall
We had a great day out exploring RSPB Loch Leven and will definitely go back again to explore some more. Make sure to take your kids this summer so they can enjoy getting out more. Kids love exploring and getting dirty…my boys definitely do!
Disclosure: We were given free entry into the RSPB Loch Leven for coverage on my blog. All opinions and pictures are my own.