The Madeleine cave is located in the heart of the Ardeche canyon, you will receive a one hour guide but if you don't speak French there is an audio guide included in your ticket price. This is a must see spot to bring your children (or even without children!)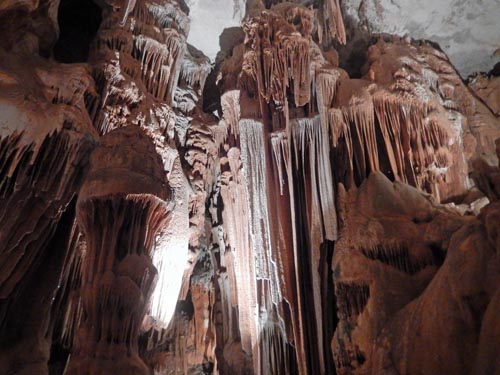 Grotte de la Madeleine, Ardeche
About Grotte de la Madeleine
The Madeleine Cave opened in 1969 and has since been awarded three stars by the famous Michelin Guide.  The guide will show you around and you can discover the wonderful creation made from the water million years ago.  There are 250 steps up and down in two caves (which are linked by a sloping tunnel) which can get slippery in places and are quite steep. If you have young children best to put them in a carrier.
You will start your journey by entering the first chamber which derives its name from an "obscure cave", nowadays, its called "Escure cave". After going through the sloping tunnel you enter the Madeleine cave. You will be told that the natural entrance to the Madeleine cave is actually 50 metres above the river which is why to get tourists down they had to make another entrance and create the tunnel so you can witness the beauty within. Take my word for it, its a very beautiful cave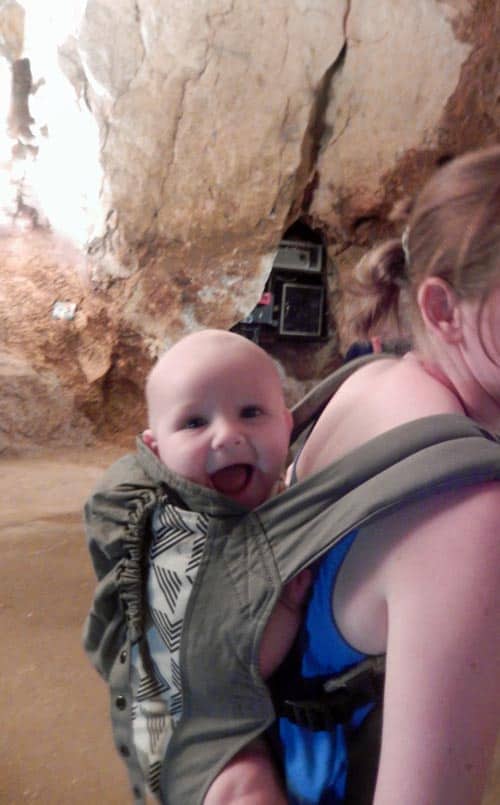 Ticket Prices
Ticket prices and opening times and hours may change so best checking their website before you go. When we went it was 9 euros for an adult and children under 6 years old were free. Ticket prices for adults included an audio guide if you are non-French-speaking.
Food and Drink
The shop only sells drinks. No food available so bring your own food if you are going near a meal time. There is a picnic area onsite.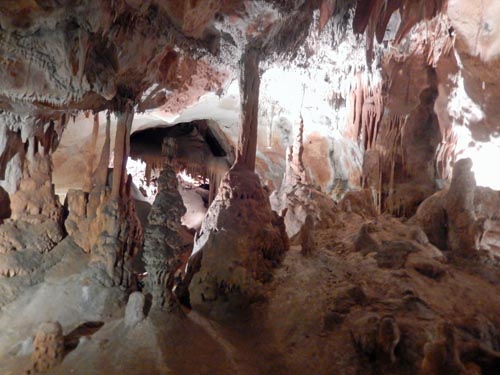 Overall
I found my eldest son who was 4 years old at the time wanted to know what was going on and they don't give audio guides to children. This wasn't ideal, something for the children would be useful as once I explained what was going on he understood and was very interested to learn. Unfortunately, this meant he moaned until I had listened to each section of the audio guide. As for the cave, it's a must-see. As said above it is steep in places and quite hard for young children to get around.
* Reviews are my own opinion. I haven't been paid in any way for writing this.