I visited the Aven d'Orgnac Grand Site de France in 2015 on our trip to France. This is a spectacular cave and is well worth a visit. 700 steps in total but there is a lift back up. We had our tour in English and even though English was not the guides first language you could understand him and he was pretty funny. He also listened to my 4 year old and my 4 year old did learn a lot from the tour. It is much better than the other caves in the area in my opinion. Definitely a place to visit if you are in the Ardeche with your children, including toddlers and babies!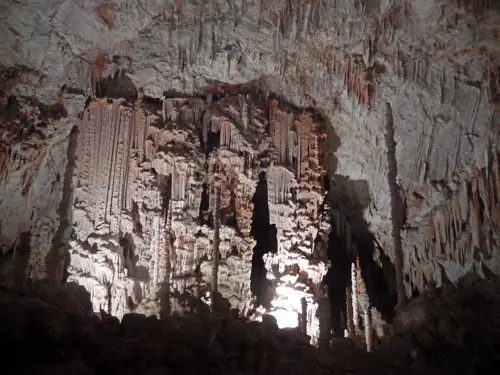 Aven d'Orgnac Grand Site de France
About Aven d'Orgnac Grand Site de France
The Aven d'Orgnac Grand Site de France is a very beautiful cave, with well laid out walkways and very informative tour. Discovered in 1935 by Robert de Joly and 4 other cavers. It opened officially to the public in 1939. You start your tour by a short film before starting your descent. You are then led into the first chamber where your breath will be taken away. There are many things you will see like the stunning stalagmites and stalactites some of which look like the Leaning Tower of Pisa and giant palm trees.
The second chamber which is called the Chaos chamber which shows the different colours of the limestone rocks. Part of the cave roof collapse which has created a huge open space in the Aven d'Orgnac. Then blocks built up in the deepest section of the cave: some stalagmites that "grew" on these blocks are around 15,000 years old. Lastly is the red chamber, which is the original gallery which is hollowed out by the underground river that once flowed there. You will then see a light show before taking the lifts back up to the top. Words can't describe how beautiful the cave is so its a must-see!
Included in your ticket price is the museum which has a lot of interactive sections which your kids will love. Most of the wall information is in French but you do get given an English translation. There are also demonstrations throughout the day by professionals including how to lit a fire.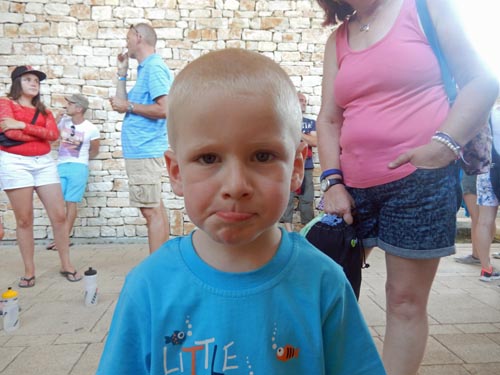 Ticket Prices
For opening times and up to date prices its best to check out their website. When we visited we paid 12.50 euros per adult and both the boys were free (under 6 years old are free). There are English tours going at certain times during the day which is great. The only cave we found that had an actual English guide instead of having to listen to an audio guide.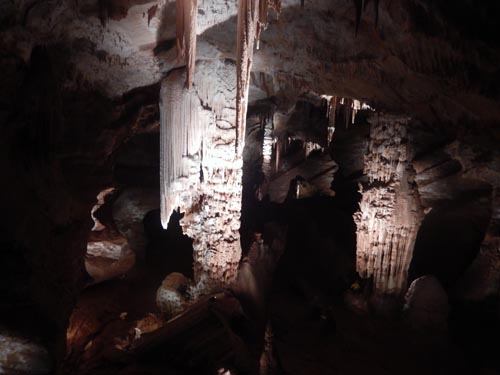 Food and Drink
On-site there is a snack place and also a nearby restaurant. There are also picnic areas if you prefer to bring your own food. The restaurant was very nice and very reasonable in price.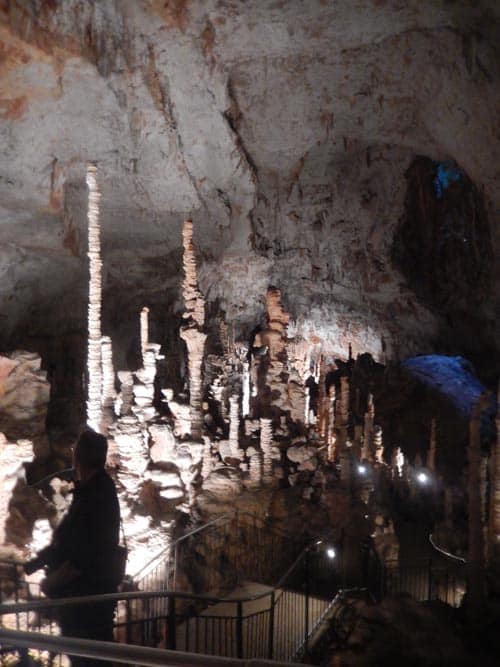 Overall
The Aven d'Orgnac Grand Site de France is definitely my top place to take your children; no matter what age they are if you are in the Ardeche. Yes, it is a bit away from other tourist attractions but it is well worth the visit. If you are not used to cold weather then remember your jumpers. We were the only ones without jackets but 11 degrees is like a summers day in Scotland so we didn't find it cold at all!
* Reviews are my own opinion. I haven't been paid in any way for writing this.