We recently went to Majorca for a family holiday. Before we left I booked our excursions as I didn't want to miss out while we were there. I chose the following tour by No Frills Excursions as it included a boat, tram and train journey which most other tour operators didn't seem to have. It also seemed a great price which is why I booked it. Upon booking online you get sent a few emails, one contains your pick up time and your pick up location. Make sure you get this email and also remember to print out your e-ticket. If you don't take it then they won't accept you.
Exploring Majorca On The Island Tour
Starting our Island Tour of Majorca
We waited in our pick up location which wasn't too far from our hotel. They were a bit late but eventually, we got picked up. Once we had gone around picking everyone up we headed up the road that goes through the Serra de Tramuntana mountain range from Pollenca heading towards our first port of call – Port de Sa Calobra.  I didn't fair too well on this section of road but I knew there would be a big risk especially with how many twists and turns are on the road. We had stopped on route for about 15 minutes for a look around and a cafe/toilet stop.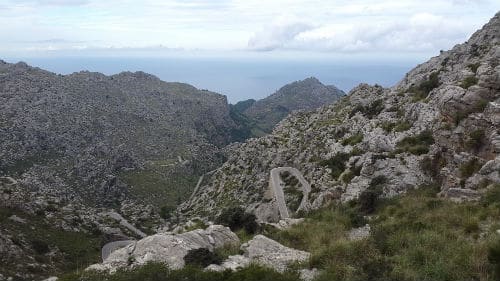 Exploring the Island
Once in Port de Sa Calobra, we were given roughly 1 hour to look around. Head towards the viewpoint for the Torrent de Pareis it is very beautiful. You probably won't have time to go for a long walk while you are there. Beware the food places here are well overpriced. For 2 baguettes and 1 small tub of pringles, I was charged over 20 euros!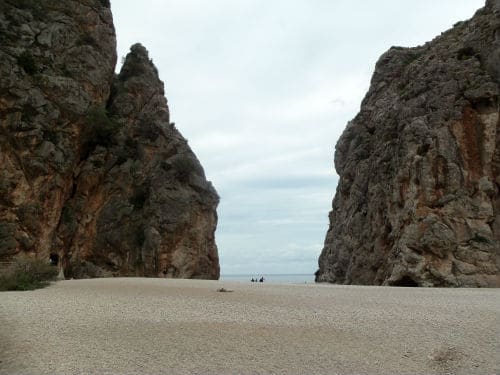 We jumped on board our boat which was roughly a 45-minute journey. This had great views of the coast and a new experience for the boys who had never been on a boat before. We stayed at the bottom but everyone else on the tour headed up the top. I decided with two kids it was best to stay at the bottom but you would get better views from the top.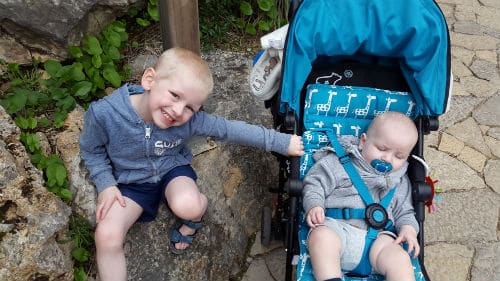 Soller Tram
Upon arrival in Port de Soller we were given 1hr 20 mins to look around (if you didn't have lunch in Port de Sa Calobra then grab a bite to eat here) before our tram ride. We spent our time going for a little walk and then sat in a little cafe for a drink and to feed the baby his bottle. We then headed back to our meeting point which was a souvenir shop outside the tram station. The tram journey is only 20 minutes which heads up to Soller. Its a great little journey but not really much to see.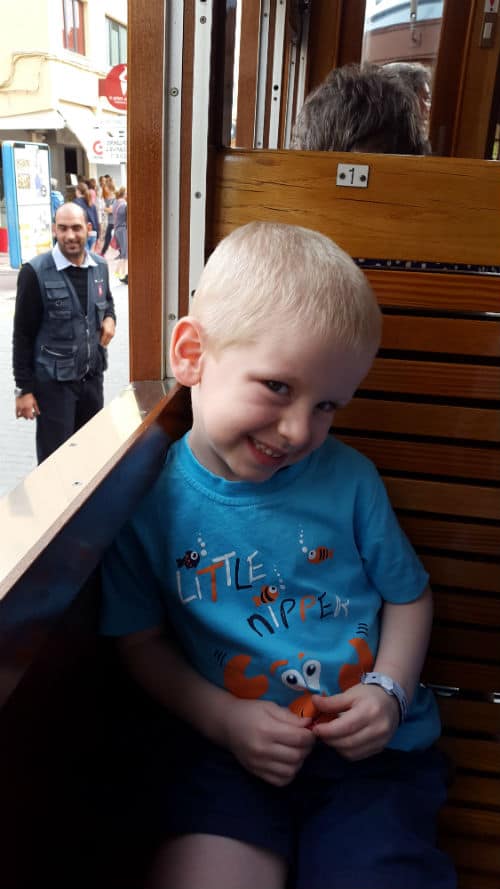 Explore Soller
Once in Soller we were given 30 minutes to have a look around before we had to board the Soller Train. We headed to the town centre and took pictures of the church (which is a must see) then headed back up to the station to do stop by the toilets before boarding the old trains.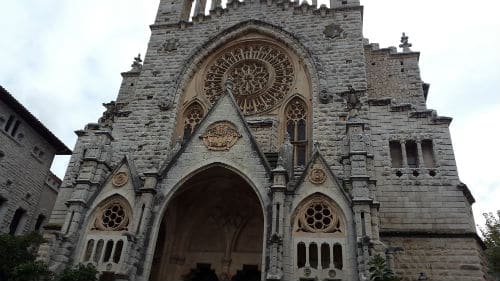 Soller Train
The train journey I have to say is the best part of this trip. There are so many tunnels (one is about 2 miles long)  which wind through the countryside. The scenery is amazing and our kids loved it…not too sure everyone else enjoyed the journey with my 4 year old tooting through every tunnel ha!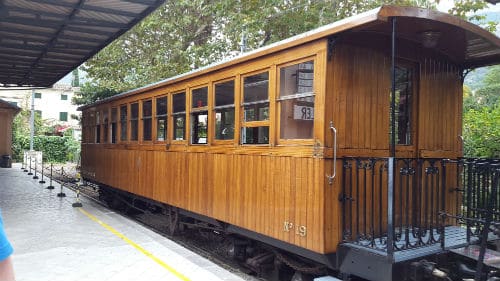 Journey Back
After our train journey was finished then that is pretty much the tour over with, its just a case of jumping back on the bus and heading home. (Note: If you have kids and want seats next to each other on the return journey leave some stuff on the bus to "reserve" the seats.)
Overall I would highly recommend the Island Tour by No Frills Excursions. It was a great day out and we loved it. The bus driver and the tour guide were excellent.
* Reviews are my own opinion. I haven't been paid in any way for writing this.