Ever heard of that phrase 'a stitch in time saves nine'? Well, this is especially true when it comes to travelling overseas with kids.
Having flown, or driven, all that way to your holiday destination, there is nothing worse than wasting precious time having to arrange something that could have been done or avoided completely, with a bit of forward planning.
And therein lies the key. Forward planning.
To ensure you have a fun, seamless and stress-free family holiday, the degree to which you have invested time to organise as many of the minor details of your holiday as you can is crucial.
With that in mind, why not do the following?
Must Have Essentials To Make Your Holiday Go Smoothly With Kids
Pack a mix of clothes in each suitcase
Whilst it is tempting to pack separately for yourself, your partner and your children, it's worth packing a mix of each other's clothes in separate suitcases.
That way if one of the suitcases goes missing, then you won't have to rush out and buy new clothes for that particular person.
As all of you will have some attire for at least a couple of days, this should cover you until your luggage has been located and delivered to your hotel.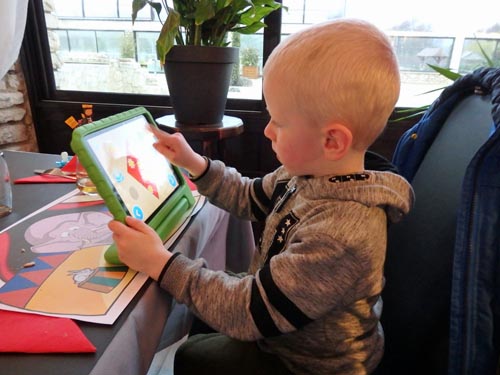 Pack plenty of entertainment and food for kids
Without stimulation, children get bored easily and it always surprises me how many parents don't pack things for kids to do during a flight or drive.
For a much quieter and enjoyable transit, be sure to take plenty of books, toys, paper and pens and other creative activities with you that will keep them entertained, when they are not playing on their devices or the TV screen.
In addition, be sure to have plenty of snacks and foods on hand to give them during the journey. After all, a well-fed child is a quiet child!
Book ahead and confirm
This is something many parents neglect to do and it can cause untold problems, and waste a lot of precious holiday time if the unexpected happens.
Have a dietary requirement for the flight? Be sure to advise the airline and check if they have acknowledged it.
Want to hire a car but need a car seat? Double-check with the car hire company that they have one fitted for you.
Need an extra bed in your room for your little one? Contact the hotel after you have booked to make sure.
All of these little things are well worth confirming before your departure and can save you a lot of time in the long run.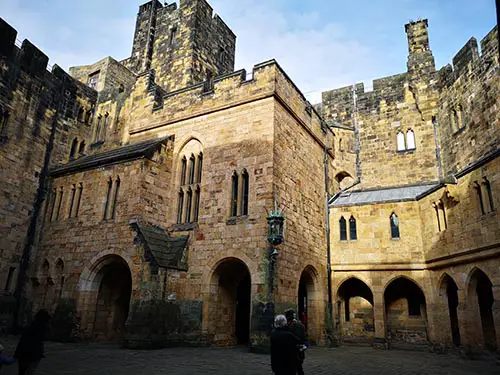 Plan your activities
When travelling with children, it's important to know where you are going, and in particular what fun child-related activities there are to do with kids when you get there.
Do some of your research. Check out YouTube, where you will find hundreds of videos about the destination you are heading to. Do a Google search, check out websites like TripAdvisor, search hashtags on Instagram and Twitter, and ask friends who might have been there for their recommendations.
By doing this you will gather lots of intel on the various activities you and your kids will enjoy.
Divide and conquer!
Whilst it's important to do holiday activities as a family, sometimes it is also prudent to divide and conquer too! Especially if your children have different interests, or have a marked age gap.
To avoid arguments, tantrums and any other general moodiness, be flexible enough for one parent to take a child to one attraction at the same time as the other parent takes another.
This way there is no drama if little Johnny wants to go to the park, whilst Natalie wants to check out the zoo. You will also have a new topic of discussion for when you meet up again afterwards.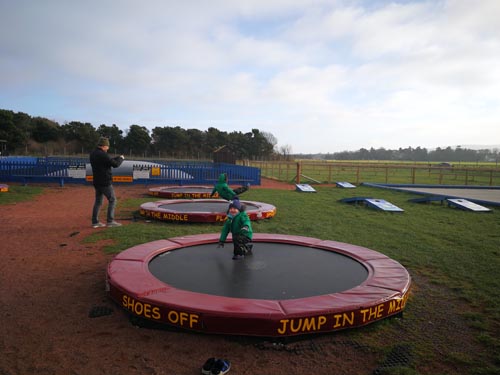 Book tickets in advance for that MUST-DO activity
If there is something you know your kids will love to do, it's always worth booking tickets beforehand.
Not only will you guarantee to get into the attraction, but you should also be able to beat the queues and just walk straight in as well, which will save you tons of time on the day. 
Pack so you don't need to wash clothes
Unless your idea of a relaxing holiday is to visit the launderette every day, no one wants to spend valuable holiday time washing clothes if they can avoid it.
If you can, pack enough clothes for both the adults and the kids to last the entire trip.
A good trick here is to pack several t-shirts to match only a couple of skirts or a pair of shorts, particularly if you are heading to warm destinations.
These clothing items can be easily rolled and take up far less room in your suitcase too!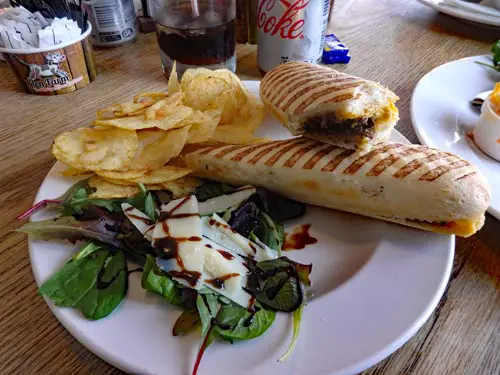 Order groceries online
If you have booked yourself into a serviced apartment, it's always a good idea to order groceries online to be delivered just before you arrive.
Doing this will save you money, as you will not have to buy from more expensive local grocery stores, as well as precious time.
Your host should also be able to receive the items for you and stock the fridge and cupboards before you get there, to ensure you have plenty of food ready for you to eat on your arrival.
Take advantage of the Kids Club
Many hotels and destinations have kids clubs, so it's well worth letting your children enjoy the activities run at them.
For your own peace of mind, you may want to check the accreditation of the people running the clubs first. But once you are satisfied with them, your children will be entertained by lots of fun things to do.
Give the kids downtime
Everyone needs downtime, and kids are no exception as they get tired and over-stimulated too.
Be sure to give your children plenty of time to just do nothing on their holiday, which will keep the risk of tantrums, moods or crankiness to an absolute minimum!
---
In conclusion, following these simple tips can help make your family holiday with kids go smoothly. By being organized and prepared, you can relax and enjoy your time together. Happy holidays!