If you are heading away this year, then there are many ways of keeping kids entertained while travelling. For myself forward planning to find the right travel activities for kids is always key when travelling with kids. From road trips with kids to long-haul flights with kids, you need to make sure you have enough ideas to keep them entertained, otherwise you may end up with grumpy children! Which isn't ideal when travelling.
We all know keeping your kids entertained at the best of times can be hard work, but in a small space, it can be even harder. I have already written an article about keeping kids entertained in a car, however, the tips below can be for a road trip, plane journey, train trip etc.
Why not let me know some of the ways you keep your kids entertained too!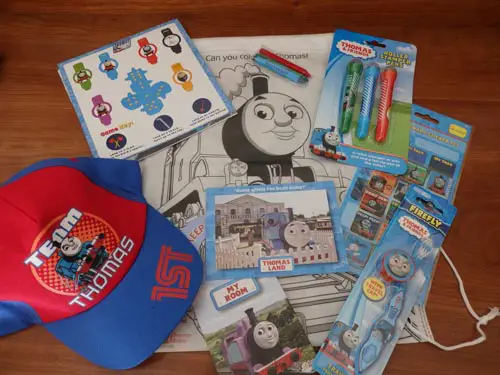 My 10 Ways Of Keeping Kids Entertained While Travelling
Ways Of Keeping Kids Entertained While Travelling
I find letting the boys have their own "kids travel kit" within easy reach, really helps keep them entertained. If we are in the car then these will sit either in the middle seat where they can reach them or in the footwell so I can pass them items when needed.
If travelling with kids by another means of transport (flying etc) then each of them will have their own travel pack which they carry (or I do if we are rushing about). Here are some travel ideas for kids below.
Magazines For Kids
There is a great range of magazines suitable for toddlers, preschoolers and older kids. A couple of magazines to read (or for you to read to them) can keep your kids entertained. My boys always love going to the shop to pick a couple of magazines up pre-travel (especially ones with annoying "free gifts")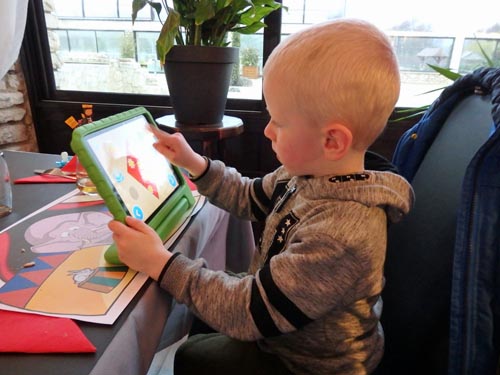 Tablet/DVDs
Now, this isn't for everyone, but a tablet preloaded with videos or educational apps is great for entertainment. A DVD player has also come in very handy for us over the years, which I can just grab myself for a bit of peace and quiet for a while. We all need some peace and quiet while travelling, otherwise, it can get pretty stressful.
Sticker Books For Children
Who doesn't love a sticker book? Okay, I may hate them slightly as my youngest does pick the stickers off and puts them on the floor, but on the plus side, it keeps him entertained for a long time! So for me, they are great for preschoolers and young kids. I found a great deal on Amazon last year where I think I found 10 sticker books for £10. Which means I now have a box filled full of sticker books so I can rotate when needed!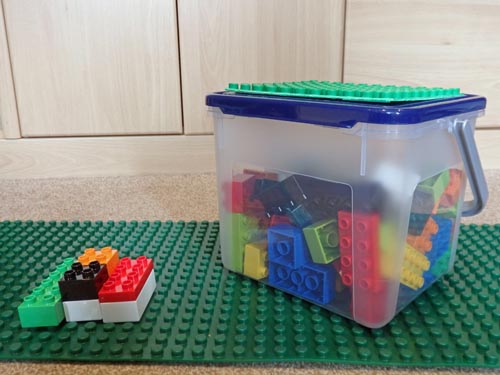 Lego Box For Kids
Lego is big in our house…I'm talking can't go anywhere without Lego. So, I made a travel Lego box for Big K a few years back. I took a plastic tub from Ikea and then bought a Lego base. I then super glued the base to the lid and filled the tub with Lego. This really comes in handy when travelling with kids as you can use it in restaurants etc for keeping them entertained while waiting for food, or if we are delayed while travelling etc.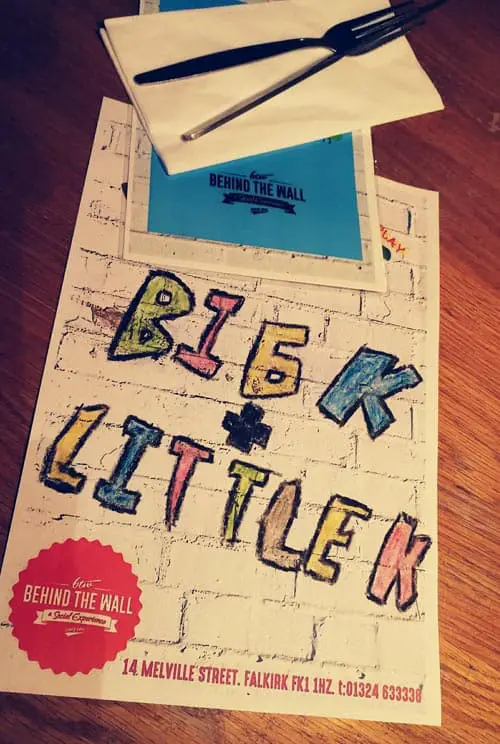 Travel Activity Packs
Pinterest is great for travel activity pack ideas. There are so many ideas that people have come up with for making a little activity pack for your kids keep them entertained. I have made a number of them for the car, which I have within easy reach. You could also use them on the plane or train too.
Music
My boys love dancing and singing to the radio, so I also have a range of CDs I can use when on a road trip with kids. If flying or on a ferry etc then you could easily fill up an MP3 player with some music appropriate for children. Just remember the headphones!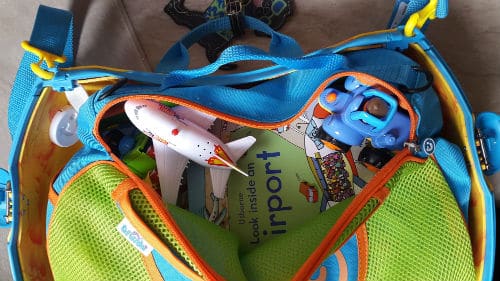 Box of Toys
Okay, maybe not ideal if you have luggage restrictions but I always take toys with us. Even if that means one of the boys Trunki's is filled with toys. It means while on holiday then they can sit down and play with their own toys and have some "down time".
They always enjoy packing their trunki preholiday. Although make sure you check what they have packed as sometimes my boys pack silly things that they would never play with while on holiday!
Read a Book or Audio Books
Depending on your child's age and if you are driving or not. Then a book can keep a child entertained for quite a while. My boys love books, but they are not quite old enough to sit and read themselves just yet. Car sickness also means I can't read to them so unfortunately, I rely on audiobooks. They are great for toddlers, preschoolers, and young children. I think I might have a look at how to get them to work if you were going to be flying.
Car Games For Kids
There are many travel games for toddlers which you can get. We have a travel snap game which my eldest loves. The cards are brightly coloured and have places from all around the world on them! A simple car game like this can keep them entertained for a long time. You can also play travel games ideal for kids like I Spy, Travel Snap, spot the different coloured cars game (no idea if it has a real name or not!). There are so many different types of travel games that will keep your kids entertained while you are on the move.
For other ideas on games, you could play check out 5 games to carry while travelling with kids.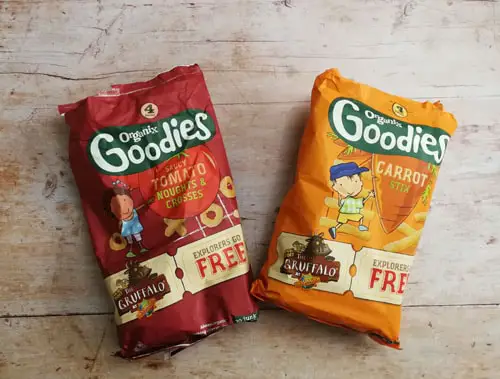 SNACKS!
Food can be a lifesaver when travelling with kids. Giving my boys small snacks throughout the journey helps take their mind off a long journey. Nothing messy…otherwise you are going to have a cleaning job to do as well as cleaning up the kids!
If you are looking for gluten and dairy-free travel then make sure you head over to my gluten and dairy free travel section which is full of great advice.
And if all else fails…hit the wine/gin! (Only joking). Or if you are like me and don't drink then hope that your journey won't take much longer. Ha!
Top Tip For Travelling With Kids
I would suggest breaking up your journey as much as possible, which means you can let your kids run off some energy. However, that can be hard when you are on a train with kids or a plane. Just breathe and remember you are not alone,  there are other parents who will more than likely be going through or have gone through what you have.
Enjoy and Make Memories
Do you have any tips for keeping your kids entertained while travelling?
If you are looking for more great tips, check out Citrus Spice and Travels post on ways to make travel less stressful.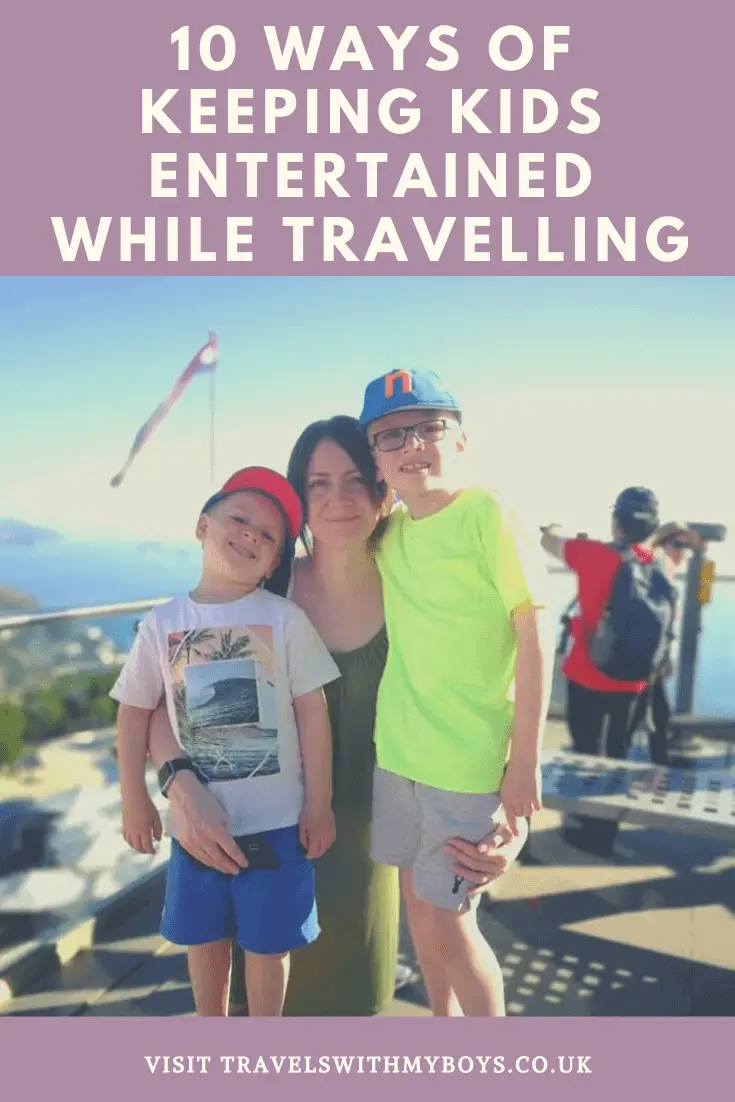 First Published – August 2016