Disclosure: This is a collaborative post.
Our little ones grow so incredibly fast and before you know it you have a cooing baby turning into a hormonal teenager locking themselves in their room all day.
With their sudden changes over the years comes changes in tastes and requirements, from cots to beds, onesies to sports kits and posters of their A-B-C's turned to pop stars. With this in the long term, there is nothing wrong with thinking ahead of areas that can last the longest amount of time without needing change. This can be colour schemes, flooring requirements and wall design among many others.
Let's take a look at some things that can grow with your youngsters from birth to University level.
Neutral Colours
By simply painting a room with neutral colours, you have a much better chance of not having to redecorate when they outgrow any wallpaper choices you put up.
No ten-year-old wants Transformers or Pokémon wallpaper when on the verge of becoming a teenager, and no teenage girl wants pink walls if they grow up loving rock or punk. Chances are they are not going to decorate themselves so it's a good thought to do the walls neutral so they can cover them with whatever they wish, from posters to paintings and their own fads and crazes.
It definitely saves you from pulling out the paint pots every few years due to the rapid rate of interest change in children in today's world. Things tend to go out of fashion within months.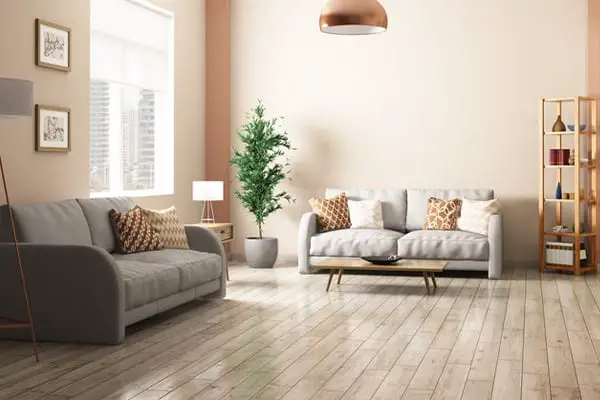 Sensible Flooring
During your child's early years, the floor will see more challenge than anything else.
Think of spilt paints, carpets being drawn on and wear from toys constantly being scraped across the floor. This means that to make a long-term investment, you could look into luxury wood effect vinyl flooring which not only comes with a 20+ year warranty but has incredible durability and protective measures in places such as anti-scratch, anti-stain and moisture proofing to make sure those little terrors don't rack up your repair bills.
Vinyl flooring is also a cheaper option over real hardwood flooring, with the lowest price Amtico Spacia flooring providing a healthy spring in your bank account as well as a cushioned comfort underfoot.
White Walls
We all have been experienced to pen, chalk and paint on the walls and is usually the number one reason for redecorating a child's room every so often.
Children are naturally creative, so why not feed into that and provide them with a wall they are free to be creative and explore on. This can also be used for homeschooling as well as when they need to write down things to remember or study stuff as they get older, meaning that as a long-term investment, a white wall certainly is an idea to draw upon.
Naturally, you want your children to stay at home as long as they want, so by providing long term solutions in keeping them happy and looked after, you can definitely find inspiration from neutral colours, cheapest Amtico flooring UK and white walls to last them long after they stop crawling.
Disclosure: This is a collaborative post.