Before we had our boys we had been on several villa holidays and have always really enjoyed our villa stays. Which is why we have wrote this article on why to take a villa holiday with kids. Once the boys were born, we decided we would try different types of holidays to see what would work better for us as a family. We have found, from experience, that villa holidays with kids work really well. So below you will find our reasons for choosing a villa holiday with our kids.
Villa Holiday With Kids
Private Pool
To be able to use the pool whenever we want and not have other kids splashing about and causing a riot is a blessing for us (our boys cause enough of that themselves without more kids joining in!). Our kids can enjoy the pool and feel safe with us joining them for a swim. We also don't need to try and grab a sun lounger before the other holidaymakers get there.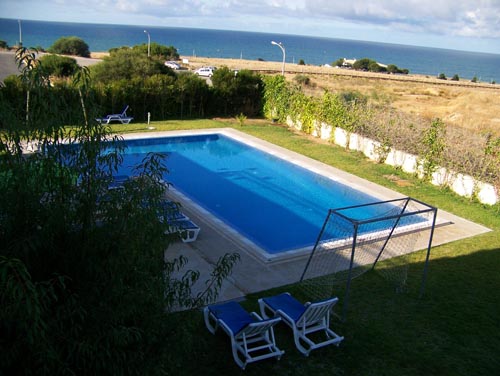 Indoor and Outdoor Space
If the heavens open while you are on holiday and you are staying in the villa for the day, then having some indoor space for your kids to play is a must have. You can let them run about and enjoy themselves and play with their toys knowing they are safe and within sight. The same goes for outdoor space, we always look for a villa with a garden and/or patio space so we can sit outdoors and let the boys play in the fresh air. It also means we can sit outside and have meals if we wish too as well. For us this is much better than having a hotel room or having to share an outside area with other holidaymakers.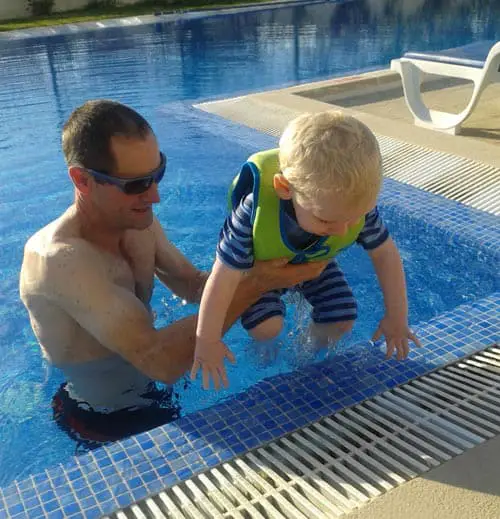 No Set Schedule
You don't have to go to a meal at a set time you can get up and ready in your own time and sit down for your meal without the fuss. It also means if you have kids that normally cry when tired and cranky you can go at your own pace without the stares of the other holidaymakers. Phew!
Home Setting
Okay it might not look like your home but you have the home comforts of your own kitchen, washing facilities, living room and own bedrooms. We find our boys are more settled when staying in a villa as it is similar to what they are use to back home.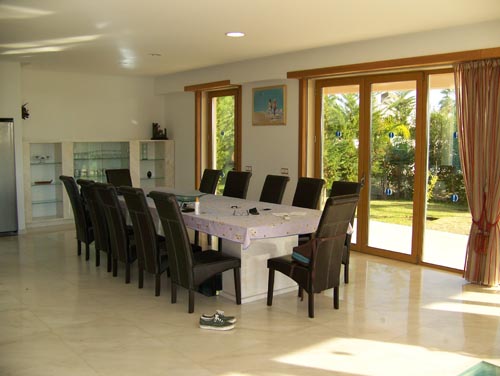 Privacy
To be able to have your your own private villa where you can walk around with any other holidaymakers disturbing you is in our opinion bliss. We have done most types of family holidays over the years but for us having some privacy goes a very long way towards us being relaxed and to enjoying ourselves.
Have you done a villa holiday with your kids in the past? How did you find it compared to a hotel?
If you are looking for the ideal summer holiday then why not consider a villa holiday with kids? To find out the latest deals you can go to the ClickStay Website for more information
Disclaimer: This article is in collaboration with ClickStay. However, the words are our own and 100% our own opinion.