Is winter over yet? It is the middle of March yet we have had Beast from the East Part 1 and 2 hit the UK. With freezing temperatures and snow it doesn't seem like Spring has sprung quite yet.
So when Spring does make its appearance how do you keep warm while outdoors with kids? It's all about the layers! This is the same as if you were getting outside with kids in the Autumn and Winter but you would put extra layers on depending just how cold the weather is.
Check out my layers guide for getting outdoors below.
How Layers Are Your Friend This Spring
There are 3 main layers you need to think about. These are a base layer, mid layer and outer layer. I've tried to explain more about each below.
Base Layer
A base layer is basically for taking any moisture away from your skin, which helps to regulate your body temperature.
If you are anything like me then base layers are your best friend. I really struggle to keep the heat in me, so long sleeve base layers or short sleeve base layers are perfect for keeping you warm.
Long sleeve base layers are also useful in warmer weather as they protect your skin from the sun's rays.
Remember your winter base layers won't be the same as your summer base layers. So make sure you don't go out wearing a thermal base layer in hot weather.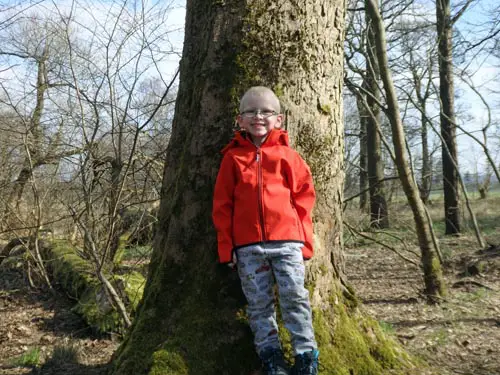 Mid Layer
Depending on how warm it is this would be a fleece, softshell jacket or possibly a down jacket (although these are more useful in winter).
If it is slightly chilly then you could add an extra layer of a t-shirt underneath your mid-layer. My boys have some fantastic quick-drying t-shirts which are fantastic for going on holiday or just day to day activities.
Engelbert Strauss has some great children's soft shell jackets which will keep your children warm and dry. What makes softshell jackets great are they are normally water-resistant too. Very handy if you get caught in a rain shower.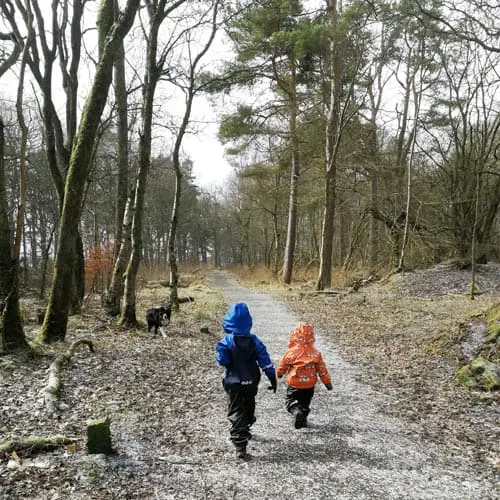 Outer layer
This layer is to keep you dry and protect you from the wind. In Spring it can still rain (especially if you live in Scotland like we do), so you need something that is waterproof and windproof but breathable!
Breathable is the important part (well I think it is). It doesn't have to be a thick jacket but make sure you get something that is a good quality waterproof layer.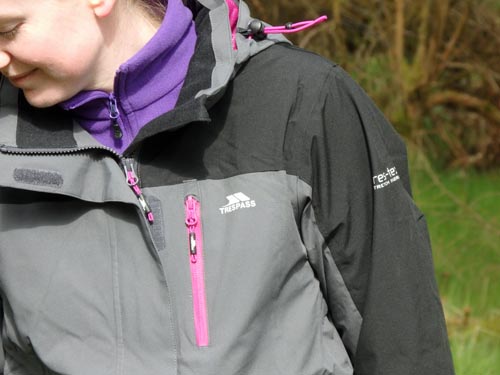 Layers in Spring
As I mentioned above this all depends on yourself and your children. Personally, for myself, I would still be wearing a base layer, t-shirt and a soft shell jacket up until the summer months. Whereas my boys would probably only wear a base layer and a fleece or soft shell jacket. You will know what works best for your children when they are outdoors.
Layers work great as if you get hot you just remove a layer. If you only had a t-shirt and a thick jacket on, then you would get cold quicker once you removed a layer.
In Spring we tend not to wear our outer layer unless it is raining or windy and will carry it in our backpack if out and about.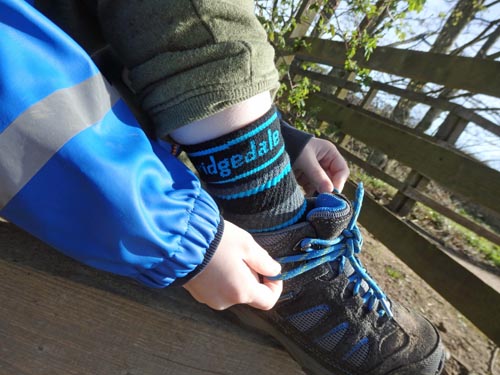 What About Feet?
You can't forget your feet when outdoors. I love Bridgedale socks as you get different thickness depending on the weather you will be out in. I use them all year round when I am out hiking with the kids.
---
There you have it, my guide to wearing layers in Spring. I think layers are definitely the way forward for your outdoor adventures!
Are you ready for Spring to arrive? Let me know in the comments below.
Disclaimer: This is a collaborative post.