Welcome to my monthly family travel series where you can find out about other Bloggers favourite family travel destinations. Whether it be in the UK or abroad you will find out just why these bloggers love their destination and what you can get up to while there. If you are a blogger and want to take part then you can send us an email and we will send you more information. My next blogger is Jemma from Have Kids Will Travel UK.

Favourite Family Travel Destination – Slovenia
Destination: We did a 9-day family road trip around Slovenia
Age of Children at time of Visit: Daughter Millie was 14 months old
What Did You Do In Slovenia
The itinerary we created managed to pack in a lot. Starting out with the city of Ljubljana and a visit to the castle, then onto the magical Lake Bled where we explored the stunning Vintgar Gorge. There were mammoth waterfalls to hike up, Top Gear style roads to thrill and we even managed to sneak in a white water rafting trip too! The caves are magnificent and the tales that you hear along the way are incredible legends.
What Were Your Favourite Things About Slovenia
For us the variety in such a short travel space plus the scenery and colours of the water was spectacular.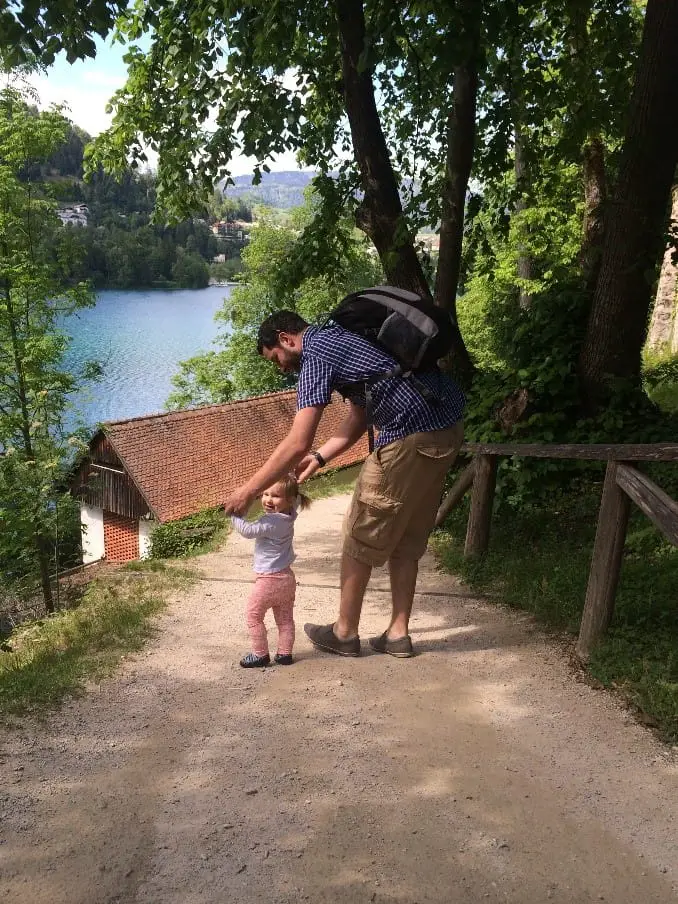 Why Is Slovenia Your Favourite Family Travel Destination
There was so much to do for us as a family, every day came with so many choices, we were never bored. We found everyone so friendly and welcoming to us travelling as a family.
What Are Your Top Tips For Visiting Slovenia?
Take a baby carrier to make sure you can reach the really great places like the gorge and the waterfall.
If you want to read more head over to Jemma's blog to read more about Jemma's 9 day road trip in Slovenia.
---
Thank you, Jemma for telling us all about your favourite family travel destination.  Slovenia is somewhere I would love to go and I can't wait until that day comes! You can follow Jemma on Instagram, Twitter, and Facebook.