I have been to Floors Castle several times over the years since moving to Scotland in 1994. The last time we visited Floors Castle was a few years ago. We visited while on a weekend break in the Scottish Borders, and there was a huge event on while we were there. This gave our day out a great atmosphere as everyone was having so much fun.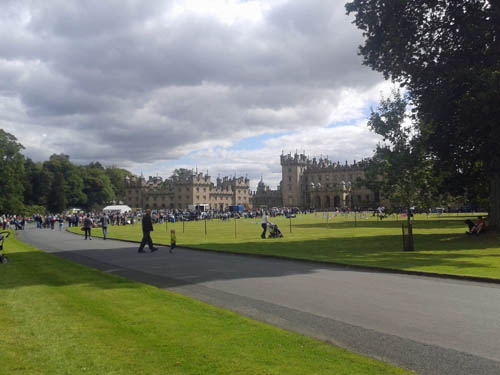 Floors Castle With Kids
Getting There
Floors Castle is in Kelso in the Scottish Borders. It is about 1hr from Edinburgh/Newcastle – so it is a great day out as it isn't too far to travel.
Pricing
To get into the castle/grounds/gardens an adult is roughly £12 (children under 5 are free and child prices are £10.50) if you didn't want to visit the castle then you can just pay to explore the gardens and grounds (prices are adults are currently £6.50) However, if you are coming all the way then you must visit inside.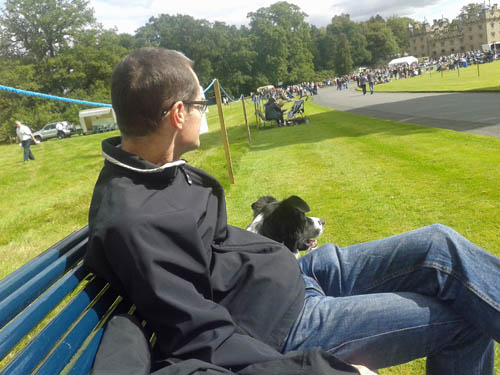 Inside Floors Castle
For me, Floors Castle is really more of a country home (Stately home) than a castle. However, it obviously is known as being a castle. It is a huge place! Originally the building consisted of the main middle block with towers on either end. Then around 1837 it was remodelled and rebuilt by William Playfair. The building has a romantic feeling as you walk around the rooms. It is in my opinion, very pretty.
Outside Floors Castle
Once you have explores the inside, then you can head outside. Outside the kids will have fun running around the adventure playground. If you wanted you could go on a woodland walk which takes about an hour or there is also the river walk which takes 1.5hrs.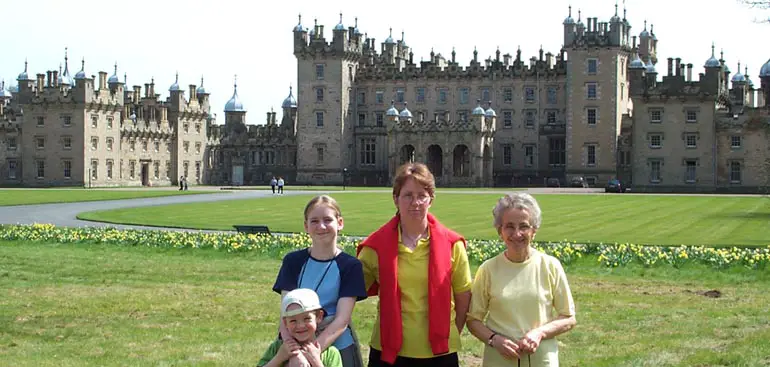 Eating at Floors Castle
At Floors Castle there are the Terrace or Courtyard cafes which have great food…and cakes! However, there are plenty of places for a picnic if you wished to sit on the grass or benches.
Overall
I have always enjoyed our visits to Floor Castle. Inside is very beautiful and great to explore. Big K enjoyed his time exploring the castle and asking lots of questions to the staff. It's always interesting learning about the history of a building. A great place for a day out with kids, if they love history and/or love exploring castles.
Have you ever been to Floors Castle? Let me know in the comments below.
* Reviews are my own opinion. I haven't been paid in any way for writing this.