Have you got less than 24 hours in Pisa? Then don't worry you can still explore this beautiful city without missing lots of attractions. I  stopped by Pisa for less than 24 hours on a trip to Italy with my eldest son. Find below some suggestions on the things you can do with less than 24 hours in Pisa with kids.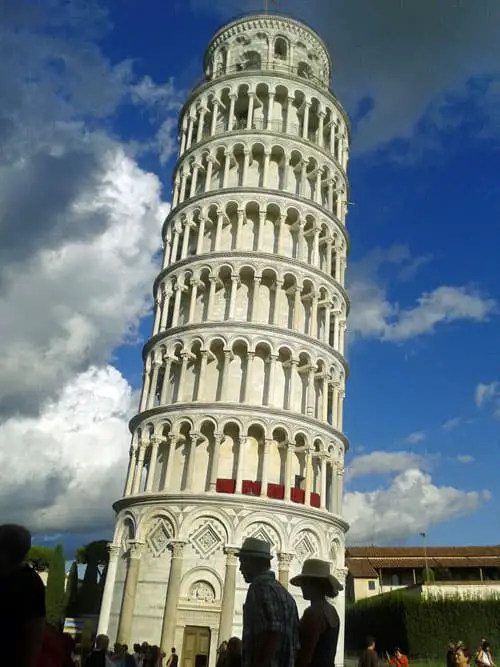 Less Than 24 Hours in Pisa With Kids
Have a wander around
Make sure you have a map or your phone with maps on it and just explore! There are so many pretty buildings away from the crowds. You can find some very beautiful hidden gems if you go and explore. I never had a pram with us as my eldest was 3 years old, so we just walked about. Lots of places to stop and look at etc.
Leaning Tower of Pisa
I expect this will be high on your list to do? Then it is located in Piazza del Duomo, however, be aware you will be met by big crowds. If you want to head there at a less crowded time, then early morning or evening is better (We headed there the next morning after breakfast and got better shots with fewer people about). Remember under 8's are not allowed to climb up the tower so if you do want to go up, then you will have to parent swap and take turns going up separately.
Piazza del Miracoli/Piazza del Duomo
As well as the tower, you can visit 3 other buildings. These are the Pisa Cathedral, the Pisa Baptistry, and the Camposanto Monumentale (Monumental Cemetery). You can find more information on tickets and view inside the buildings via the Tower of Pisa website. We never ventured inside, however, if you have time then definitely explore inside as I have heard they are beautiful.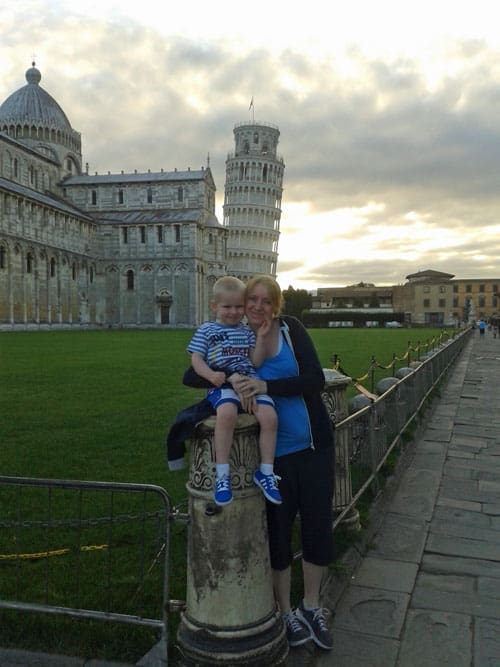 Upon exploring by foot, we found a few other places which were great. Unfortunately, I  didn't get to explore too much as I was 5 months pregnant and my SPD was hurting big time.
If you wish to see some more ideas on things to do, then check out my mini guide to Pisa with Kids.
Have you been to Pisa before? What did you enjoy visiting? Let me know in the comments below.