Travelling with kids can get stressful and for me, one of the most stressful things is flying with a car seat/hiring a car seat while abroad. This guide to travelling with a car seat will hopefully help you get organised for your family holiday or long-term travel plans.
I will cover taking your own car seat(s) with you by plane and also hiring a car seat when you have arrived at your destination.
Important Note: This post may contain affiliate links. I earn a commission from qualifying links in this post. (Disclaimer)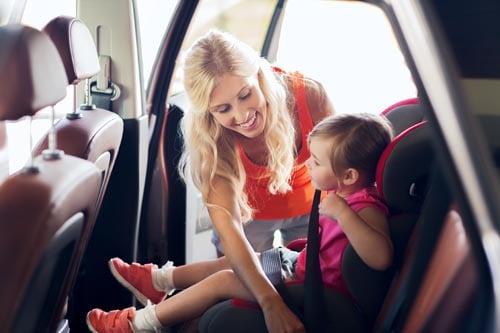 Guide To Flying With Children's Car Seats
Taking Your Own Car Seats On Holiday
I have Britax highback booster seats
for my boys which are not my main car seats and are only used for travel purposes. This means if they get damaged, I still have their proper car seats in the car for driving home and I know I won't have to replace them.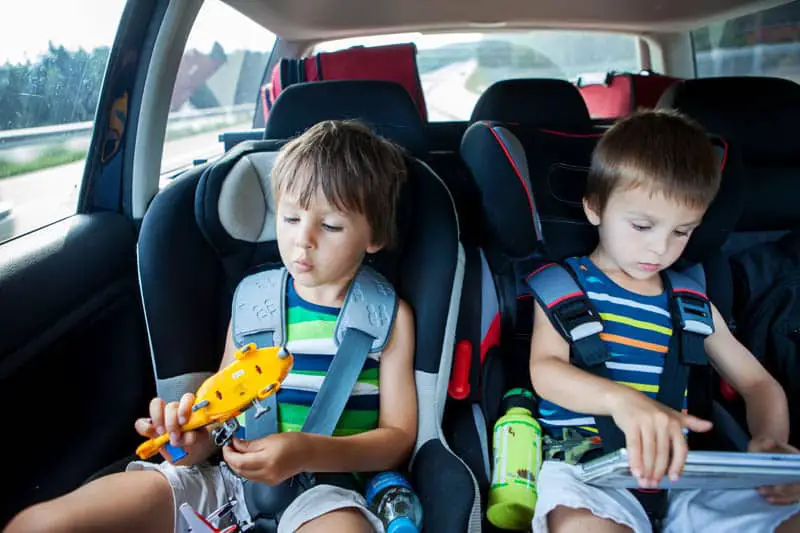 It is best checking with your airline as I have only ever taken the boys car seats when Little K has had his 2 free items included because of his age. I'm unsure if there would be a cost if your child was older.
You can purchase special car seat travel bags
to protect your car seat. Most I have seen have straps on them so you can wear them on your back. Which means you can carry the car seat, push the trolley with the suitcases and also keep an eye on the kids.
Please do check the country you are travelling too that the car seats you are taking will be approved and okay to use. I know UK car seats can not normally be used in the USA.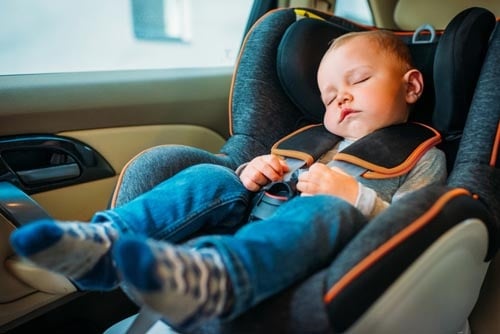 Checking In Your Car Seats
I have found checking in easy. Okay, it is annoying trying to get all the suitcases and car seats to the check-in desks. However, once everything is checked in then it's less stress to deal with and you know for one how to the car seats fit in the car. I have travel bags
for my children's car seats
which means they don't get dirty and hopefully they get treated more carefully. You could easily put bubble wrap around the car seat and then put the car seat in a travel bag. Car seats normally get put into oversize baggage. When you have landed the car seats are usually bought to the oversized luggage area at arrivals (normally with the prams etc). It has been very rare for them to come out on the carousel with the rest of the luggage. However, if you ask one of the airline staff I'm sure they will be able to advise where your children's car seats will be ready and waiting for you.
Taking Car Seats On The Fight
Please do check with your airline if you plan on taking your car seat on board (you will also have to make sure you have purchased the seat if you are travelling with a baby and want to put the baby in the car seat). Airlines only accept certain car seats for airline travel so please do make sure you have an airline approved car seat which is approved for use in the country you are visiting.
Once you have collected the rest of your luggage and made your way to the hire car company (or if you have friends/relatives collecting you), then you can fit your car seat(s) and off you go on the rest of your journey to your accommodation.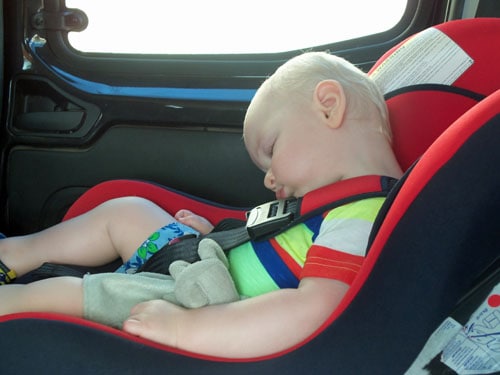 Hiring Car Seats
Hiring a car seat abroad for a family holiday, I personally found far too stressful. In the past, I have booked a car seat for a newborn baby only to arrive and find we had been given a forward-facing car seat. The added stress of then trying to fit a car seat which comes with no instructions was just too much for me. I also found the staff at the car hire companies are not willing to help you fit the car seat as they do not want to be liable if something goes wrong. I have also found a number of car seats were old and dirty and did not look safe at all.
If you do have to hire a car seat, contact the car hire company and ask for pictures of the various car seats so you can see which ones are more suitable for your children's ages and weight.
You can also read my guide to hiring a car seat abroad for some more helpful tips for hiring a car seat.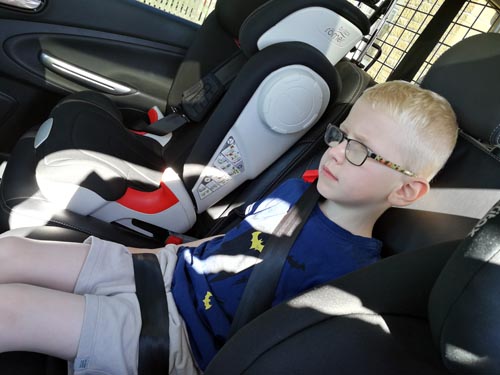 Car Seats For Travel
If you are looking to research car seats for taking on a family holiday, then a few options I have listed below.
Portable Car Seats
If you are travelling light or just don't have the hands required to carry full-size car seats then a portable car seat is ideal. I have MiFolds for the boys which we have used a couple of times and they do come in handy. You can store them in your hand luggage. The HiFold is another version that the same company sell which is a highback booster seat but in a more compatible foldable version than the full-sized car seats. 
Trunki also has their BoostApak which can be used as a backpack with some space for your children hand luggage inside and then can be used as a booster seat when you arrive at your destination. 
Highback Booster Seats
If I know we are going to a family destination that will mean we are going on daily day trips in the car then I make sure I take our highback booster seats as they give me the peace of mind that the boys are safe. I have included a few examples below of child car seats that are suitable from 9 months (check the detailed information for correct age information as this may change).
There you have it my handy guide for taking a car seat on a family holiday with you. Hopefully, it has given you some things to consider and some options for car seats that are more portable for travelling.
Do you take your own car seats abroad or do you hire car seats abroad? Let me know in the comments below.
Pin for Later?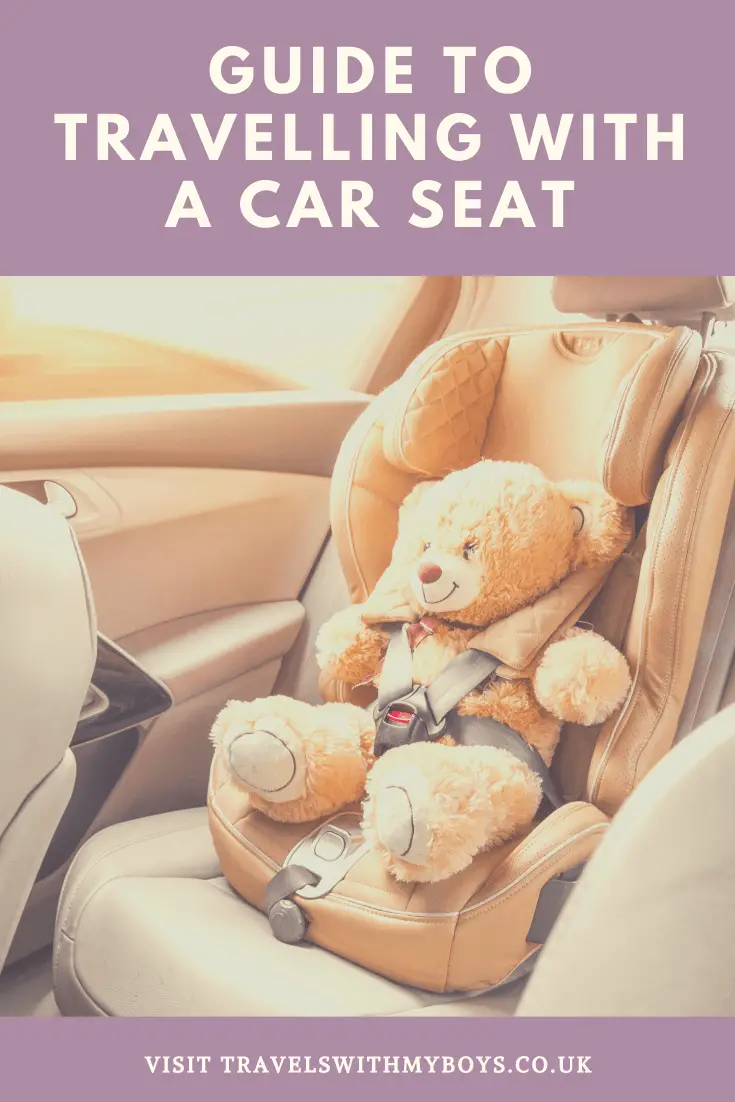 I am a participant in the Amazon Services LLC Associates Program, an affiliate advertising program designed to provide a means for sites to earn advertising fees by advertising and linking to amazon.co.uk.