I have been on two family all-inclusive holidays with my children. For me personally, I find all-inclusive slightly more stressful with my youngest sons food allergies. However, I have written up my pros and cons for all-inclusive holidays with children.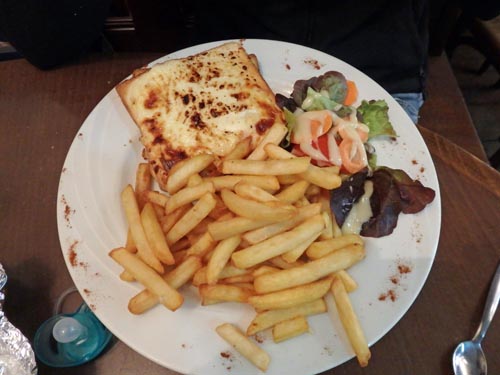 Should You Go All Inclusive With Children?
Pros of All Inclusive
There is not much difference in price compared to Half Board. (this is from the holidays we have been on – it may not be the same for all package deals)
You can give the kids snacks/food throughout the day if needed at no extra cost. (Obviously, each all-inclusive deal will have terms and conditions on what drinks will be included)
If you are staying around the hotel during the day then you don't necessarily need a lot of spending money.
You will have already paid for a big chunk of your holiday before even going away on holiday. This means you can then work out a budget for your spending money
You have the option to still go and explore the area and then get back for an afternoon snack. (that's good in my books)
Decent food; even for fussy eaters (although I suppose this depends on what the hotels offer)
Normally they have buffet style restaurants which means you can get your food quickly without waiting for service (great for hungry kids!)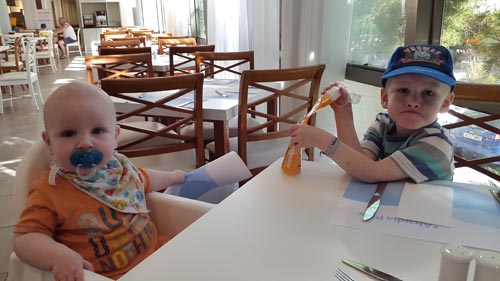 Cons of All Inclusive
If you plan on going out every day, all day then it may not be worth the money. Self-catering or half board may be a better option.
Food can get a bit samey. As sometimes the same food could be getting served every day or every second day.
Some children may not like buffet style/all inclusive
Our verdict of All Inclusive
I would definitely go all-inclusive again even though we do tend to go out most days while on holiday with my children. I like the idea of knowing I have paid for the bulk of the holiday before we go and don't really need much spending money. However, as I said at the start of this post, I do find it more stressful trying to make sure the food is okay for my youngest before he eats anything.
Birds and Lillies also has a great post on why you should choose All Inclusive for a family holiday if you want to read some more.
So that's are low down for all-inclusive with kids. Does anyone else have any pros and cons for going all-inclusive with children?