Scotland is such a beautiful country to explore with your kids for a top family vacation. From the capital city of Edinburgh to the stunning landscapes you can find in the Highlands, Scotland is a must for any family holiday. 
With so many places to choose from makes it extremely difficult to choose the best family breaks in Scotland for you and your family. Whether you love the outdoors, love to explore cities, or even if you are looking for that added bit of luxury, then Scotland is THE best place for a family destination. 
Top Family-Friendly Places in Scotland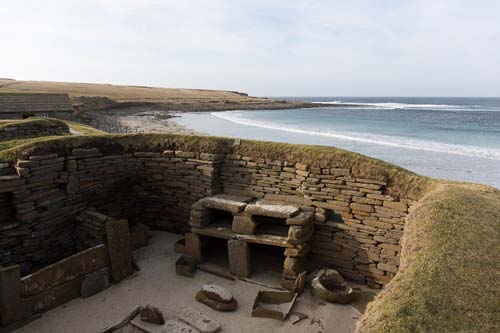 Orkney Islands
The Orkney Islands are located 8 miles north of the Scottish Mainland and is reached by a ferry from near to John O'Groats.  The ferry crosses the short channel between Orkney and the mainland and passes tall sea stacks, lighthouses and may also include a whale or dolphin if you are lucky.
The islands are quiet with plenty to fill the days with lots of attractions and beaches.  The peace and quiet and wide-open spaces is what draws us back to the islands time and again.   Skara Brae is part of the UNESCO World Heritage site which is called the Heart of Neolithic Orkney and is the largest Neolithic village that has been discovered.  It has a fantastic visitors centre as well as the village that is hidden in the sand dunes by the beach.  This beach is called the Bay of Skaill and is lovely for walking and paddling.
In the north is the Brough of Birsay which is a tidal island that has a lighthouse on the highest point.  It can be reached at low tide across a causeway and a short walk through the ruins of a Pictish village up to the lighthouse.  The beach here has huge rock pools which are full of life and perfect for rock pooling.
Kirkwall is the main town on the islands and has a spectacular cathedral and ruined Bishop and Earl's Palaces.  Just across the road from the cathedral is a small museum which tells the story of the islands and has lots of interactive displays and activities for kids to do.  The town also has shops and a busy harbour where large cruise ships dock in the summer months. 
From Suzanne at Meandering Wild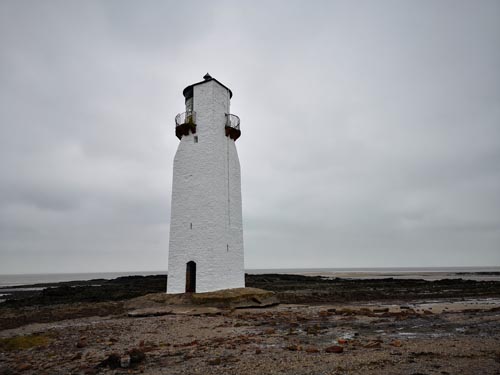 Southerness
Southerness is a coastal village in Dumfries and Galloway and is a pretty quiet and sleepy village. However, even though the village itself does not have much to do without going further afield, you can spend time on Southerness beach to enjoy some quality family time together. Weather depending you could spend the whole day at the beach. If the weather isn't too good then it's great for a walk or even kite flying. The surrounding area has places for walking, visiting a castle, and even going to see an animal park. 
If you are looking for somewhere to stay, then check out Southerness Holiday Park as it has so many family-friendly facilities, that you may even find that you can stay onsite and enjoy the whole family holiday without leaving.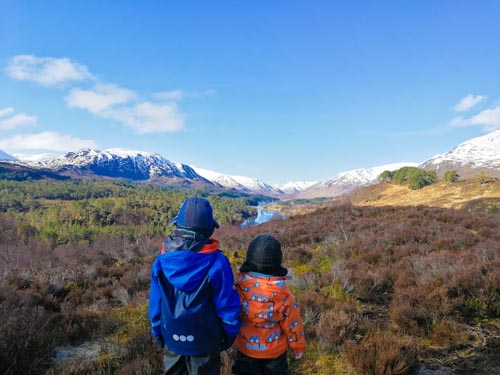 Glen Affric
If you are an outdoor loving family then Glen Affric is an absolutely stunning destination for your family holiday. There are plenty of walking trails for you to enjoy from Plodda Falls to Am Meallan Viewpoint Trail. You will be met by some of the most amazing scenery which you will never forget. 
If you don't want to go walking every day, then you can visit Loch Ness and enjoy a cruise on the Loch. Urquhart Castle is also not too far away by car, which is a really interesting ruin castle on the shores of Loch Ness. There are also plenty of days out near Inverness which you can enjoy too.
A little secret from Cannich if you drive up towards Loch Carrie and keep your eyes peeled you may see hundreds of deer coming down from the hills to find food. I think it was late afternoon that we headed along the road and it is some sight to see all the stags and deer coming down.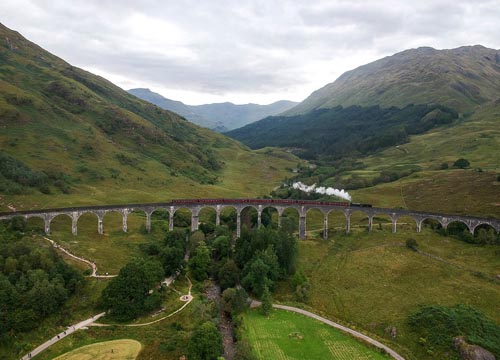 Glenfinnan
Glenfinnan is a big destination for both the kids and big kids alike, as it is foremost famous for the Glenfinnan Viaduct which makes the backdrop to scenes on the Hogwarts Express in the Harry Potter franchise. The most famous scene when Harry and Ron Weasley are chasing it down in a flying light blue Ford Anglia. So, during the summer months, when the 'Jacobite Express' as the train is actually known, puffs past twice daily on the towering train bridge. And while it is an attraction most popular with Potterheads, the scenes of the passing steam train really are just fascinating and are worth the visit alone. However, there are many more attractions of interest in Glenfinnan including the Glenfinnan Monument, a towering 18-meter statue topped with kilted Highlander, next to beautiful scenes of Loch Shiel and highland hills. It's not only an area perfect to explore, with various walk routes in-and-around the area, but there is also the historical significance with a National Trust Visitor Centre. This modern visitor centre is not only a memorial to those fighting the Jacobite cause but also shares the stories surrounding Bonnie Prince Charlie as well as the Jacobite Rising of 1745. Glenfinnan is found in the Highlands of Scotland and is a bit out of the way when it comes to tourist facilities, however, it is only about 25-minutes out from Fortwilliam with local tour options to explore the area.  
Allan Wilson from  It's Sometimes Sunny in Bangor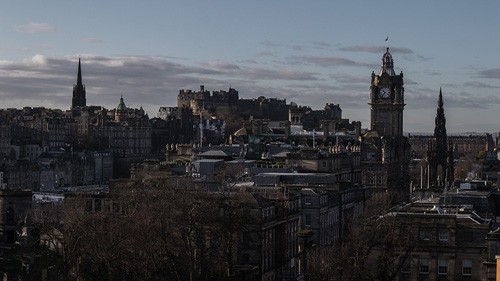 Edinburgh
Edinburgh, the capital of Scotland, is the perfect place to have a family holiday. Not only is it beautiful, but Edinburgh is full of history, culture, green spaces and magic.
Sitting high above the city, at the top of the Royal Mile, is Edinburgh Castle. See the oldest crown jewels in Britain, Mons Meg the canon given to King David in 1457, visit the National War Museum, see the whole of Edinburgh below you and if you are there in time, see and hear the 1 o'clock gun go off.
Walking down the Royal Mile from the castle, pop into the Museum of Childhood.  You can see a rare wooden doll from the 1740s, a chopper bike which was popular in 1970 as well as many toys through the centuries right up to the current day. 
For Harry Potter fans, Edinburgh is where J.K. Rowling wrote her first novel, and you can follow a tour around the places that inspired the books.
Presenting science in an interactive, fun way, Dynamic Earth will keep children entertained for hours.  Watch the big bang in the Deep Time Machine, then travel into skies to see a star explode, go under the sea in the yellow submarine and much more.
If you enjoy a hike, climb Arthur's Seat which is an extinct volcano, and worth the trek to the summit for epic views over Edinburgh and across to Leith. There are six routes up the hill with varying degrees of difficulty.
From a base in Edinburgh, you have many options for visiting other places in Scotland for a day trip or longer.
From Larch from The Silver Nomad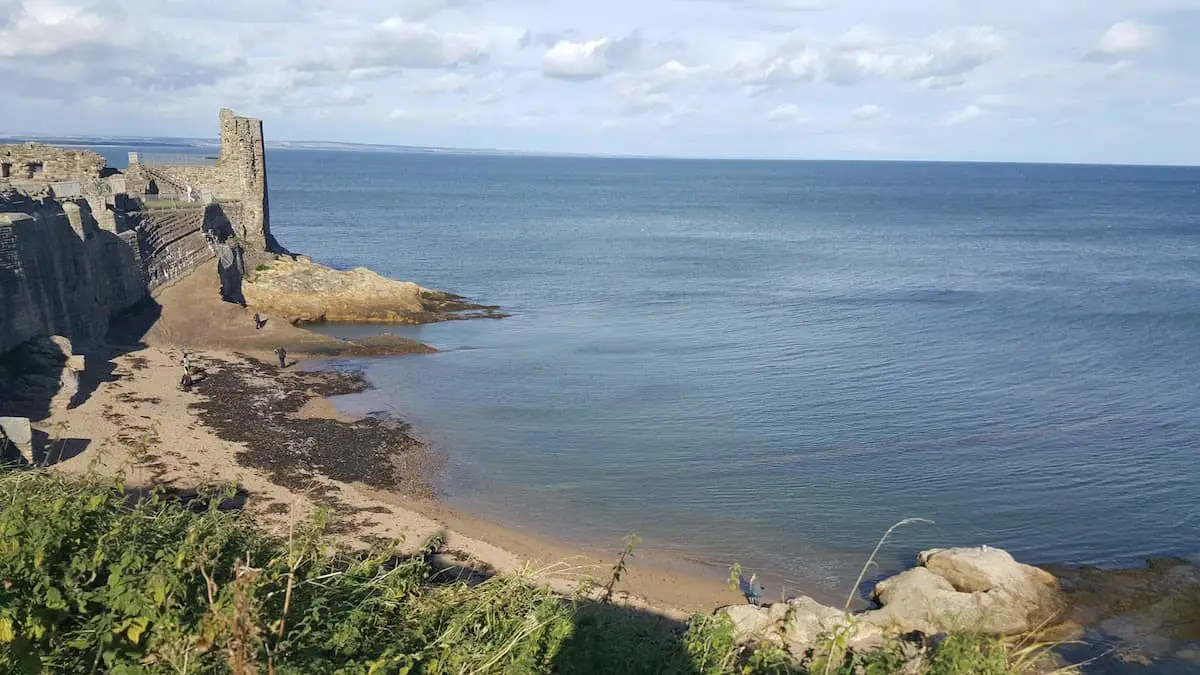 St Andrews
Located on the east coast of Scotland, St Andrews is an excellent destination for people looking for a family holiday in Scotland. 
You can easily get there from Edinburgh by train. If you are driving, you will find loads of parking spaces near the town centre. 
St Andrews is a small town full of history and places to go walking. It got extremely famous in recent years as it's the place where Prince William and Kate Middleton met.
You can easily explore the town centre by foot. It's flat and fairly small which is perfect for the wee ones. The most famous landmarks are the cathedral and castle. They are both located by the seaside and boast amazing views of the coast! They are both ruins which means you can easily walk around and enjoy the outdoors! It's a pretty good thing to do with children as they don't have to concentrate on the historical aspect and can enjoy the sea breeze.
In the morning, when the tide is low, make sure to go for a walk on the beach. It's gorgeous and it's dog-friendly!
You will also find loads of restaurants and cafes to go for breakfast or lunch.
Finally, on a rainy day, head to St Andrew's Aquarium. They have plenty of species of fish and mammals. The animals are very well looked after and kids usually love it!
If you are short in time, you may want to consider visiting on a day trip from
Edinburgh. Even in winter,
St Andrews is worth the trip!
From Pauline from BeeLoved City
---
This is only the tip of the iceberg for finding the best family-friendly destinations in Scotland and you will not be disappointed in coming to Scotland with your family. 
If you are looking for tips for enjoying city breaks with kids then Mum of Two Little Girls has some great tips. 
Have you been to Scotland with kids before? If so, where were your favourite places to visit in Scotland?
Pin For Later?