We have travelled a number of times in my car to go on holiday and keeping kids entertained in the car can be difficult. Especially when it is a long journey and the kids fight to sleep in the car. I would say that travelling by car with kids is our preferred method of travel. I don't tend to travel by plane unless absolutely necessary. So hopefully some of my top tips will help you on your family holiday and you won't constantly have your children say the dreaded "are we there yet?!" I also have an article on 10 ways to keep your kids entertained while travelling which may be of help for you as well.
Important Note: This post may contain affiliate links. I earn a commission from qualifying links in this post. (Disclaimer)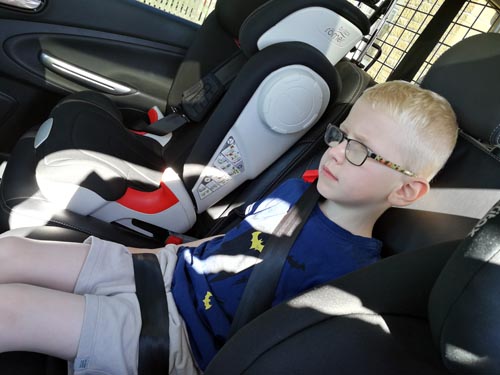 Tips On Keeping Kids Entertained In The Car
Toddlers & Preschoolers
Audio Books
If you have a toddler or preschooler then audio books
could be a brilliant idea for you. It means you don't have to sit and read in the car (doing this makes me car sick so I can't do it anyway). The best thing to do is just to buy a number of your child's favourite stories on audio CD and let them enjoy the story as you continue on your journey.
DVD Player and DVDs
I find DVDs such a great idea for keeping the kids entertained on a long journey. Just put on your child's favourite movie or cartoon and let them have an hour or so watching it. By putting headphones on them, you don't have to listen to it as well. I recommend Kazoo Headphones. My eldest son loves to wear them while in the car.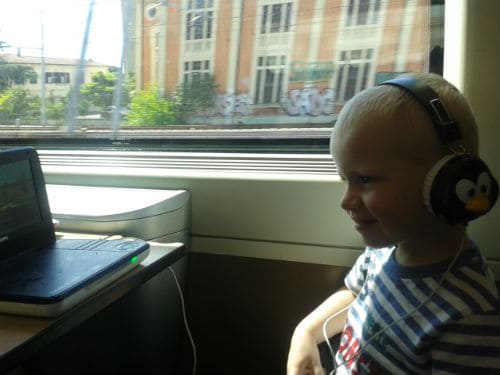 Tablets
If you didn't have a dvd player
, then a tablet could work just as well to watch movies. You can also put on child-friendly apps so your child can play them for a while. They can also use these while you wait for dinner in the evenings etc. If you have Amazon prime then install the Amazon Video app. You can then download some movies, or their favourite programmes to watch while you drive. The videos will last about 48 hours before you have to connect to the internet to watch them again.
Colouring Books and Sticker Books
Every child I know loves colouring in and using sticker books
, so stock up and let your child enjoy them. If you can buy a little desk
(or use a tray) then this will stop crayons etc falling onto the floor while you drive. There is nothing worse than having to twist around to try and pick up stuff off the floor.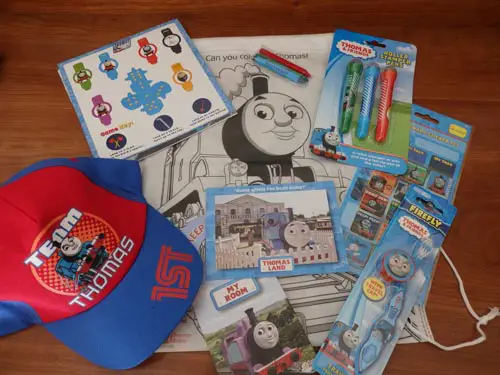 The tips above for keeping toddlers entertained on a long journey can also work for older children. You just need to give them the age-appropriate items. If they can read, and they don't get car sick then you can let them have some magazines and books to read too. For older children, you can also give them their own music to listen too. I remember as a child having my own CD player and headphones to keep me going on long car journeys.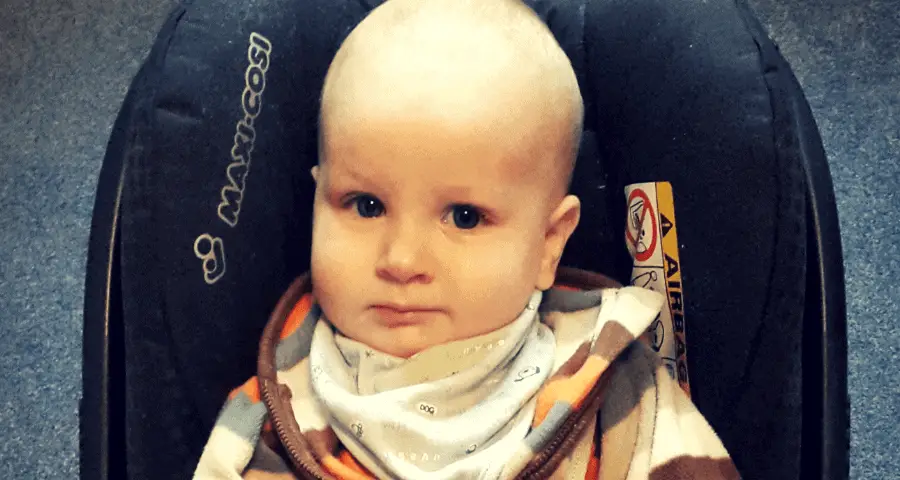 For the little ones

If you have a baby and are going on a long journey (car, train etc) then here are my tips for them.
Comfortable Clothes
Dress your baby in thin and comfortable clothing. Don't overdress them as if they can get hot and they will cry… a lot!
Baby Mirror
If you don't already have a baby mirror in your car, then this will be a good investment. It will mean you can see your baby and check on them while you are driving without stopping. If at the correct angle they may be able to see you too which will stop them for crying. Check out this Baby Car Mirror
for the latest prices.
Giraffe Car Organiser
I have one of these, you attach your babies favourite toys to it and even their dummy if they use one. It has come in very handy, although I'm not sure where I bought it from. However, there must be similar on the market for you to purchase.
Dummy Stock Pile
If your baby uses dummies
then have a stockpile in the front as if your baby throws them or they get lost you then don't have to stop to look for it. You can just grab another one until you have stopped.
And Finally….
No matter what age your children are….stop regularly. Let them run about and stretch their legs (if they can walk!) and let them get some fresh air.  It will make the journey a lot better for everyone and hopefully stop the fights starting.
Do you have any top tips for keeping kids entertained in the car that works for your family? Let me know in the comments below!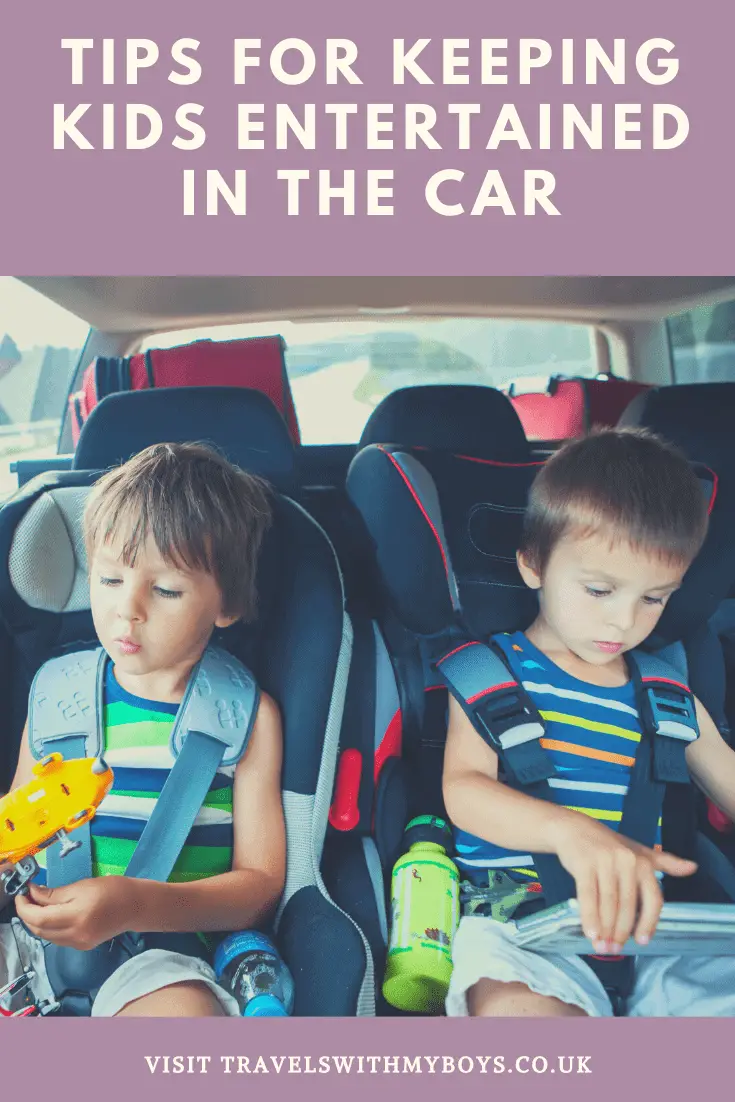 First Published – July 2015
I am a participant in the Amazon Services LLC Associates Program, an affiliate advertising program designed to provide a means for sites to earn advertising fees by advertising and linking to amazon.co.uk.