What are these simple holiday essentials you ask? Well on a family holiday I always seem to forget something. Whether it be a toothbrush or PJs its always something that wasn't on the list but was suppose to be. I can't be the only one who forgets random things that are needed? Ha! Well, 7 simple holiday essentials are really needed for a family holiday…or just a holiday without the kids.
Important Note: This post may contain affiliate links. I earn a commission from qualifying links in this post. (Disclaimer)
7 Simple Holiday Essentials You Must Not Forget!!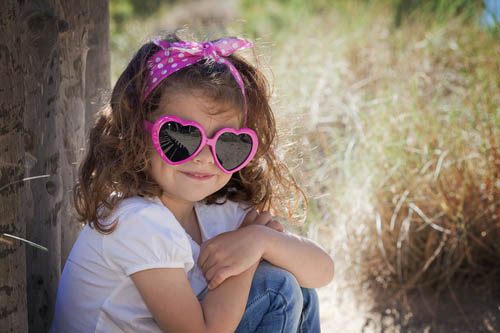 Sunglasses
Sunglasses are essential for us especially myself as the bright light really hurts my head. On our cycling holiday along the Danube, the boys wore their sunglasses too. Big K thought it was ultra-cool for wearing his sunglasses.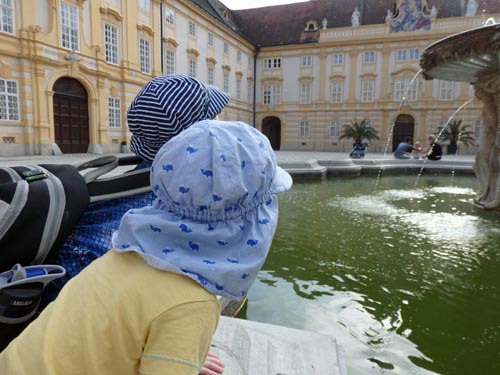 Sun Hats
We always take sun hats
with us on holiday, even in the UK. The protection you get from wearing them is definitely worth the constant "stop taking your hat off". I  try to take sun hats with neck protection too.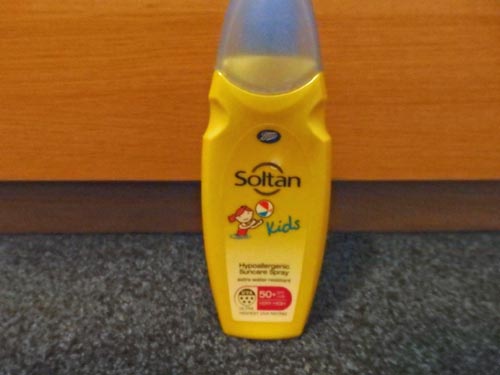 Sun Cream
It wasn't until recently I read about the UV rating on the back of the sun cream. Upon checking the sun cream I have in our house I realised it was only a 3-star rating! So off I went to the shops to hunt out another child-friendly sun cream with a high UV rating and a SPF50 spray/cream. I came across in Boots the Soltan range. Little K's skin reacts badly to sun cream but I still cover him in it and then shower him off in the evenings. The Soltan range I have the 8-hour sun cream and I topped it up over lunch and the boys never burnt once. I will definitely use it again.
Head over to Playdays and Runaways for their post on top tips for staying safe in the sun.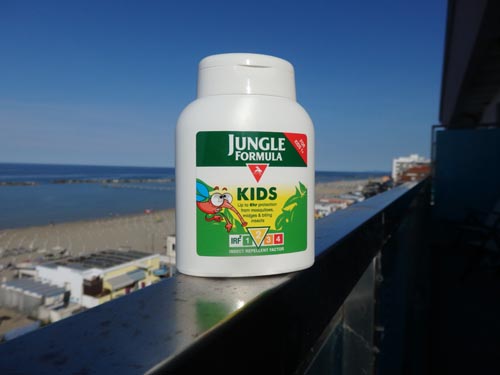 Insect Repellent
Okay, this is one we always seem to forget and then regret it later. Now I keep our insect repellent with the sun cream so I can grab it all at once. No more forgetting! Jungle Formula is child friendly and can be used from 1-year plus. It is useful for non tropical destinations like Europe and the UK. The lotion is DEET free as well. For child 3+ you can get a Slap It Band which are really colourful. Big K loves wearing his while on holiday. It is also gentle on their skin. Tip: You are best putting on sun cream first (let is dry) then use the Jungle Formula.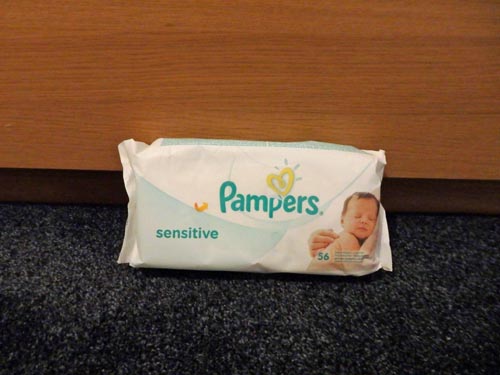 Wet Wipes
baby wipes
always come in handy no matter if you have the kids with you or not. They are so handy for little accidents all the way to those exploda poo moments. Having a packet of wet wipes to hand is ideal. If in the car have some in your glove box, and if flying or on a train then keep them close by in your hand luggage.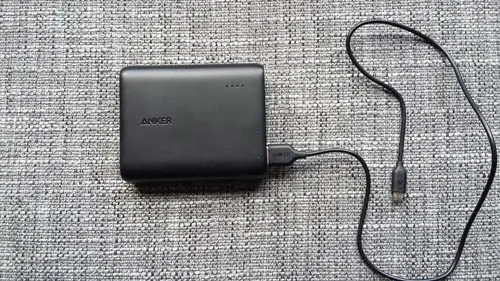 Power Bank
So we have all been there…travelling on the road and the phone starts to beep because the battery is about to die! Well, a power bank
will come in handy for giving your phone or device a full charge. I have a couple of different ones in different sizes. This means some give me 3 or 4 charges and they don't take up much space in your bag. Very handy at home or abroad. Make sure you have at least one with you.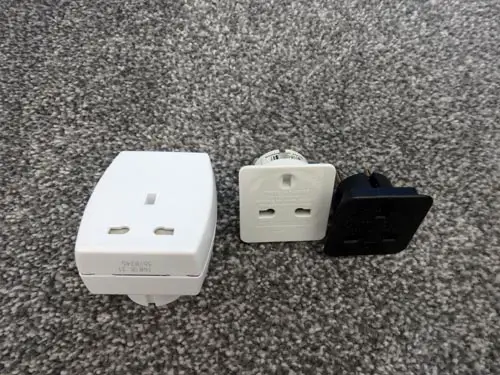 Travel Adapters
You can't use UK plug (3 pin) in Europe. I have a range of European Plug Adaptors
in the house which I can take with us. I don't have any other type of adapters, as we have only explored Europe so far. You can now also buy adapters with USB sections which come in very handy. Perfect simple essential that makes life so much easier.
Do you have any simple holiday essentials that you must have on your family holidays? Let me know in the comments below as I would love to hear from you.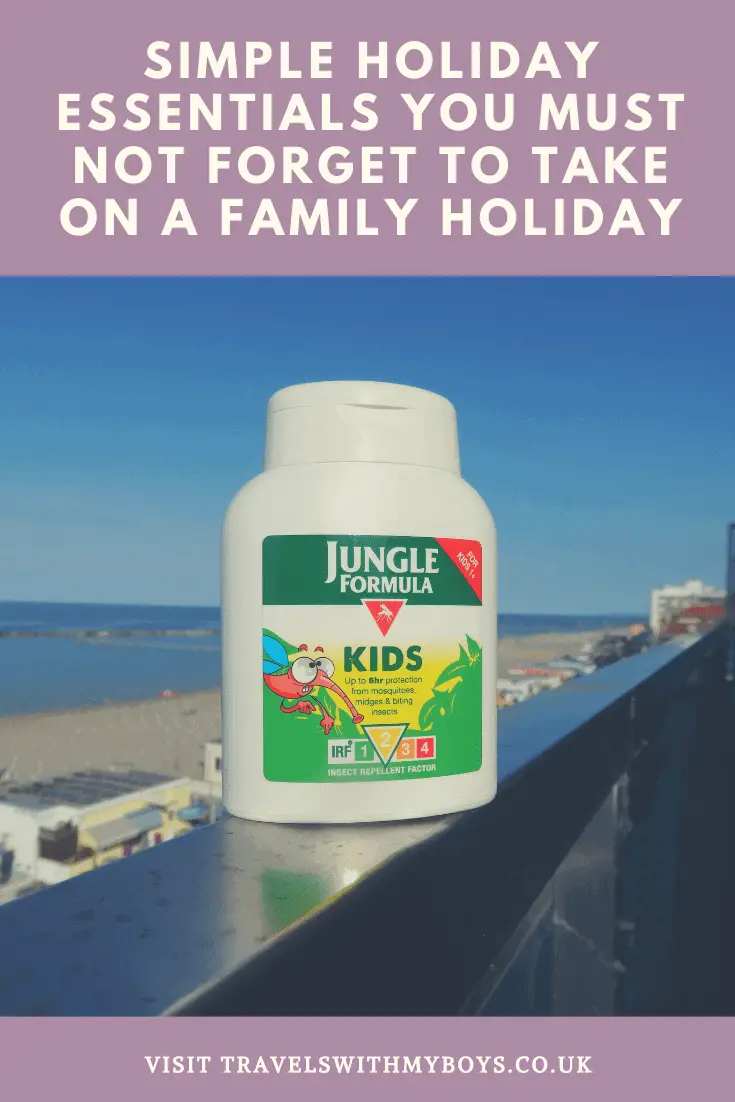 Disclaimer: We received products from Jungle Formula in return for a mention on my blog. 
I am a participant in the Amazon Services LLC Associates Program, an affiliate advertising program designed to provide a means for sites to earn advertising fees by advertising and linking to amazon.co.uk.