Having just come back from our River Danube Family Cycling Holiday we have come up with some top tips for making your family holiday go smoothly. Cycling all day can be pretty tiring especially for little ones (and big ones!), but hopefully, some of my tips can help you along on your own family cycling holiday in the future?
7 Top Tips For A Successful Family Cycling Holiday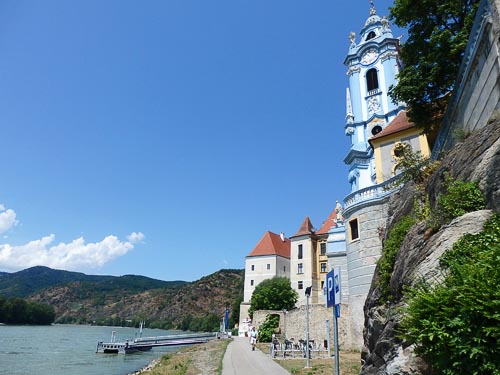 Budget Friendly Lunches
Instead of stopping for lunch and spending quite a bit each day. Why not stop at a supermarket and pick up what you need. You can then stop and have a picnic whenever you need too. You can easily pop somewhere to buy drinks and use the facilities along the way when needed.
Plan Your Days Route With Family Friendly Distances
If you are planning your own routes then make sure you are checking them out on a mapping software to check distances are going to be okay for your family. If you are thinking of booking a self guided cycling holiday with a tour company then make sure you check the distances and look over the route book the night before to get familiar with what you are going to be doing. This all helps in making your day go more smoothly. Remember you don't have to go fast, you have all day to cycle the distance so stopping along the way will help.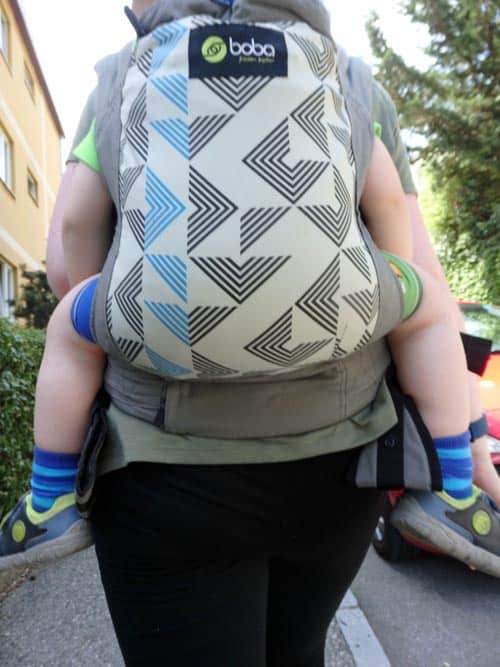 Take A Carrier For Exploring
If you have a young child/toddler then going exploring during the day can be tiring. Especially if you have to walk a long distance. Take a baby/toddler carrier with you and help them rest when they need too. They may even take a nap.
Plan Rest Stops in Advance
This kind of branches off from the second point. If you are looking over your route, check along the route to see if there are places to stop for breaks (drinks, lunch etc). Then, if your little ones ask when they are next stopping you can give them either a distance or rough time until the next stop.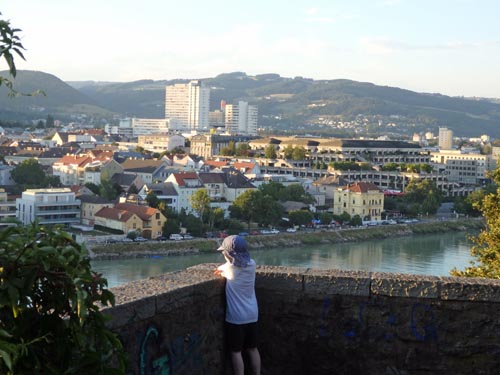 Keep It Fun
Play games while cycling. See what they can see or hear along the way. My youngest's new phrase for our holiday was "Mama what's that sound?". He asked this constantly but I always managed to find something. I also made sounds every time we went until a bridge or through a tunnel, noises for animals we seen etc. This kept the boys entertained and took their mind off the distance they had to cycle.
Drink Water On The Go
Very important when cycling, especially in hot weather. Make sure you are taking on enough fluids. Nothing worse than starting to feel ill. We stopped every 15-20 mins for water, which may sound a lot but it worked for us.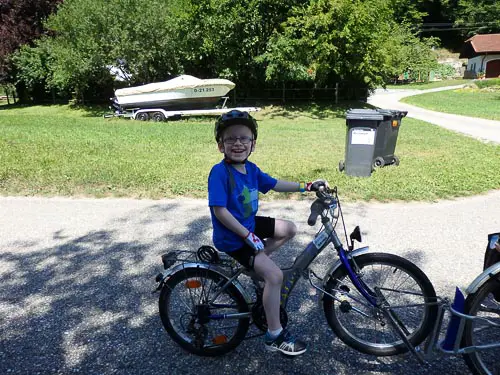 Suitable Clothing
Make sure you are all wearing padded shorts, comfy clothing (you don't have to wear full cycling gear) and of course a helmet! We wore trainers for cycling in which meant when we stopped to explore we didn't have to change shoes. Take a look at my post for what to pack for a cycling holiday, as it may be useful for you.
So there you go, my top tips for a family cycling holiday. Have you been on a family cycling holiday before? Or would you consider a cycling holiday for your family in the future? Let me know in the comments below.