What an amazing holiday our River Danube cycling holiday was. I love having active family holidays instead of lazying about on the beach, so this was right up my street. Booking through a tour operator I didn't have to worry about booking our hotels, bikes or sorting our luggage transfers, as this was all arranged for us. As we were getting our luggage moved from hotel to hotel, it meant I could take everything we needed for our 9 night cycling holiday. Before we started cycling from Passau, I had booked an extra night in Vienna and then took the train to Passau. Our daily itinerary starts from Passau.
River Danube – Passau to Vienna Cycling Holiday With Kids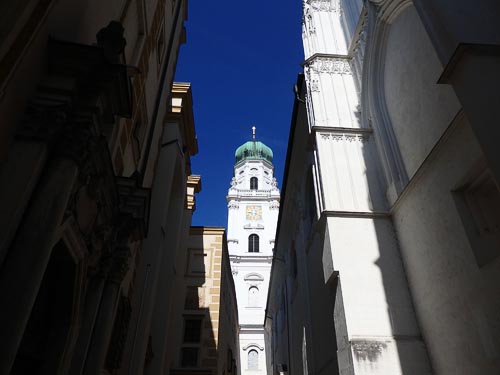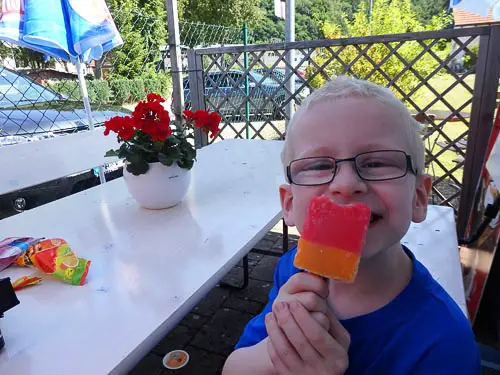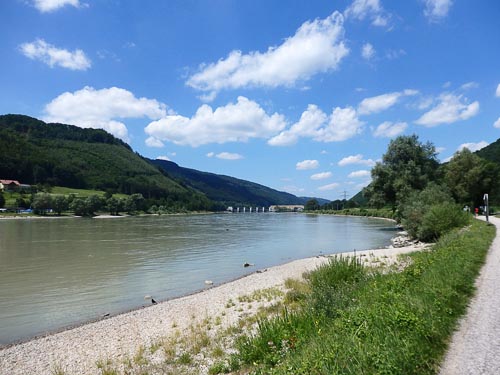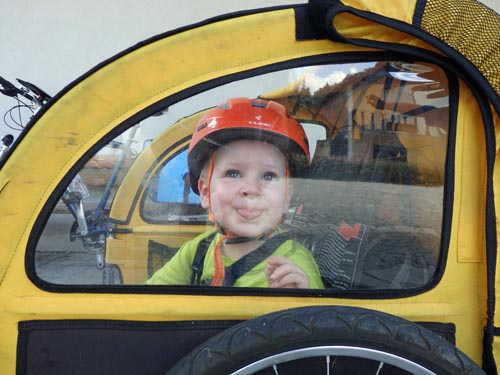 Passau to Schlogen
Leaving our hotel, we crossed over to the Northside (left bank) and cycled along cycle paths. These were great as it meant we weren't cycling along busy roads with the boys. Along the way, we stopped at Erlau for ice cream and drink (we also bought our lunch from a supermarket too). We reached a ferry crossing which we decided to take to Engelszell (this was about 9 euros for a return ticket for us all to cross). We found a shaded spot and ate our lunch before exploring the town a little bit. Engelszell is home to the only Trappist monastery in Austria. After having a look around we headed back across on the ferry so we could cycle some more before taking another ferry across to our overnight location in Schlogen.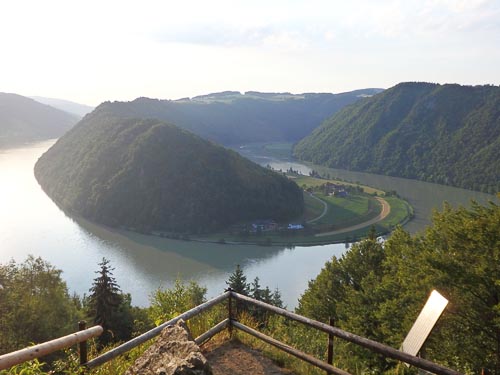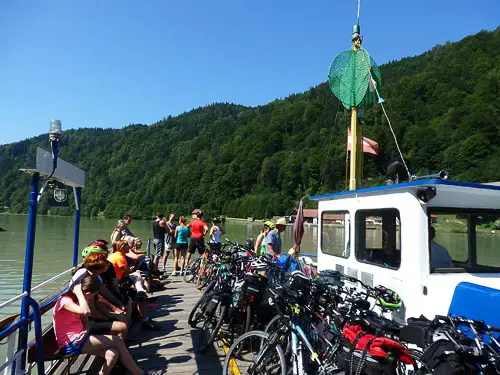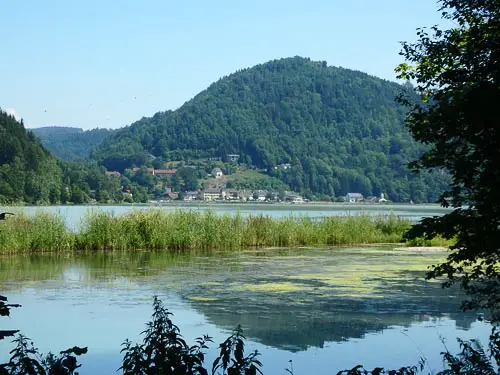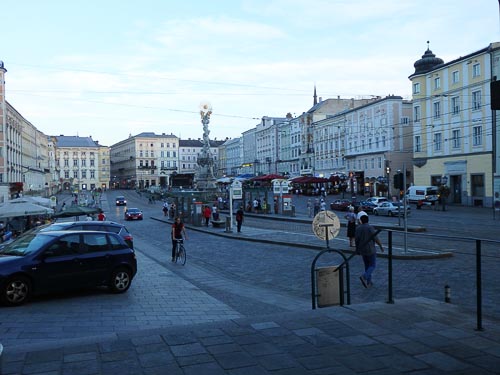 Schlogen to Linz
Today we stayed on the South bank and headed off through the trees. Due to some forestry works, we had to take a ferry from Inzell to Grafenau. It was an unexpected cost and there was a big queue for the ferry boat. Cycling on we then had to take another ferry back to the South bank as we overheard someone saying it was more shaded on the South bank. We stopped for lunch in Aschach. Luckily we got there before 12.30 as many places seemed to close from 12.30 until 2pm!
Setting off again we then headed to Ufer where we got the ferry across to Ottensheim. From here we took the train into Linz. This was due to the cycle paths being close to busy roads. It was a much-needed rest (although the journey was only 15 mins!) From the Linz-Urfahr station we then cycled off to find our hotel.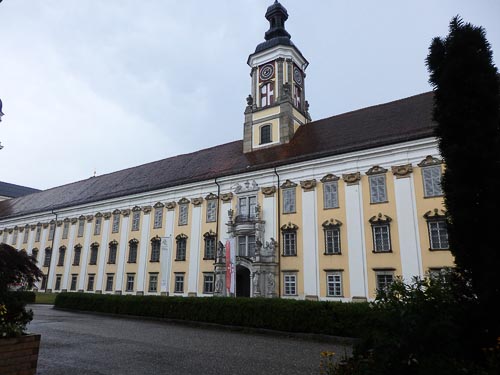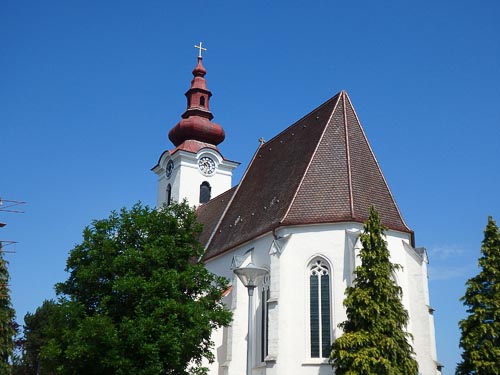 Linz to Enns
Once we got outside of Linz we followed the North bank along to Adwington where we crossed to the South bank. We decided to take the detour to St Florian to see the Monastery. After our picnic lunch, Little K was getting pretty tired. So, we decided to skip the guided tour and cycle to Enns. It worked a treat, as he took this nap in the trailer. Our hotel was on the outskirts of town, so we headed up to the main square for our evening meal. This meant we got to explore a little after dinner.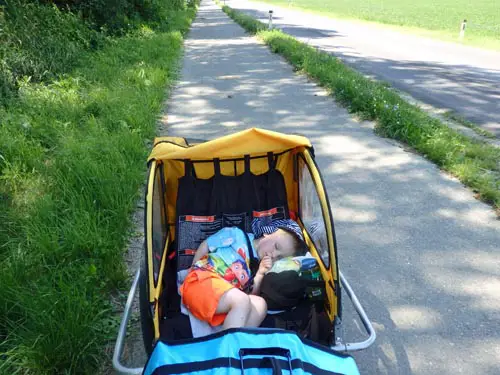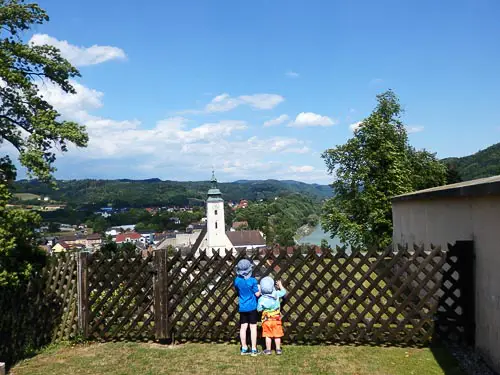 Enns to Grein
Today we decided to stay on the South Bank of the River Danube for most of the day. It was a great alternative as it was away from the River Danube and through countryside/farmland. There were a couple of busy roads to cross, but these were crossed with ease. We finally reached Grein (which we reached by crossing the bridge about 2km outside of Grein). As we got there early; we had a transfer to our hotel at 5pm.  We decided to chill and have a look around town. After our transfer to the hotel, I had a quick rush to get everyone showered and details ready for the next day before heading down for dinner.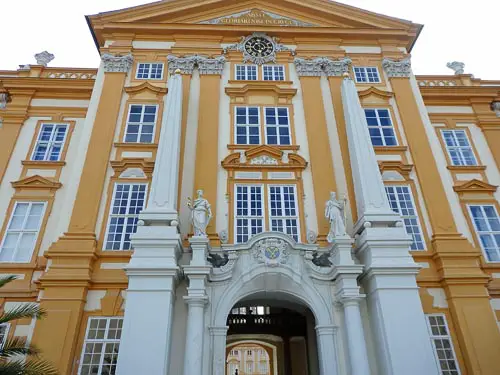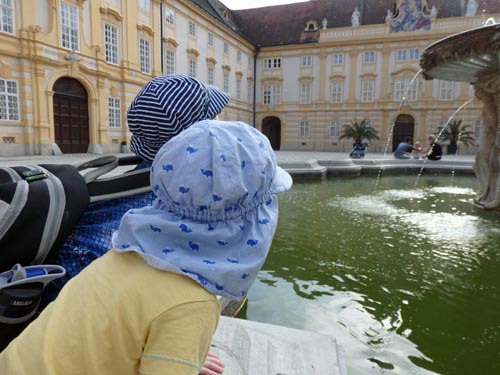 Grein to Melk
From the hotel we took a morning transfer back down into Grein, we crossed the River Danube to the South Bank. Here we set off towards Melk, stopping for an early lunch in Ybbs. We found a bench to sit on right by the river to enjoy our lunch. It was a perfect way to spend lunch. Carrying on cycling we also stopped just outside of Melk for a drink and toilet stop. Our hotel was easy enough to find as it was in the town centre. We spent a few hours relaxing before dinner and checking out Melk Abbey.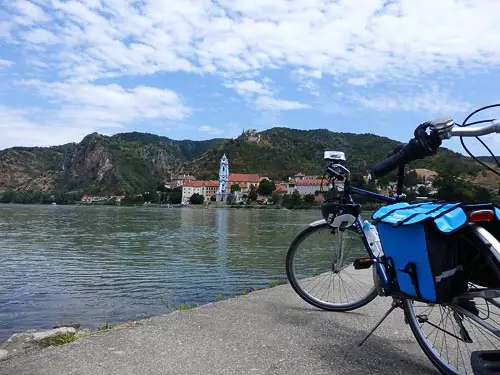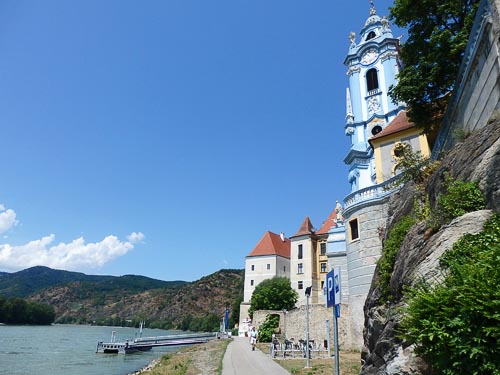 Melk to Krems
Staying on the South bank we continued towards Krems. I think we had picked the wrong side as we turned away from the River Danube and hit a long drag of a hill! This took some effort with a trailer! Along the way we passed a couple of ferry crossings but we decided to stay on the South bank. The ferry crossing we took was over to Durnstein which was also the most expensive of our trip. We spent a few hours looking around before continuing onto Krems. Our hotel was near a university campus and it was a pretty cool hotel. I really liked this hotel and the beds were so comfy!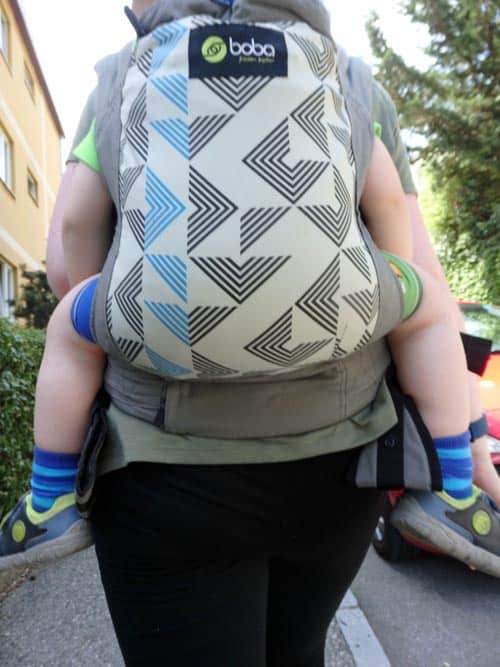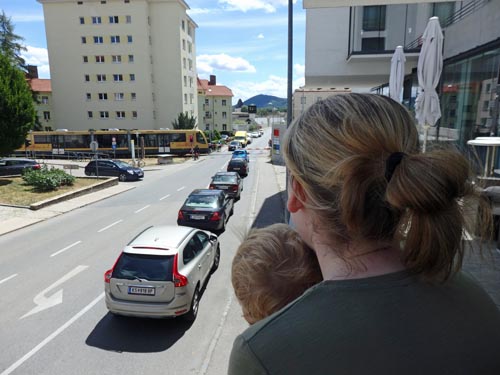 Krems Day
This day of our itinerary was supposed to be a cycling day. However, I decided to take a day off the bikes and spend it exploring Krems. For us it was definitely the right thing to do, as the boys loved exploring on foot.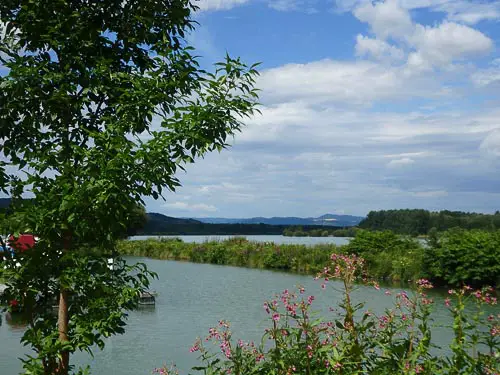 Krems to Vienna
Leaving Krems we headed to the South bank so we could cycle to Tulln. We had bought our lunch from a supermarket in Krems so we could relax and cycle knowing we had food. After cycling for an hour or so we decided to stop for a drink and a toilet stop before cycling some more before lunch. Finally making it to Tulln about 2pm we were meant to take the train to a station just outside of Vienna to drop off the bikes. Unfortunately, we found out the station we needed was closed due to construction work. Which meant we had to change our plans slightly, meaning we missed our time sightseeing in Vienna.
Conclusion
I had a blast on our River Danube cycling holiday, we will certainly be doing another cycling holiday again in the future. I found it family-friendly and my boys had so much fun cycling every day. Once Little K is older, I think it will be slightly easier as pulling a trailer can be hard work. Although I'm not a strong cyclist so I think I did pretty well overall! If you are planning your own cycling holiday then check out what to take on a family cycling holiday too.
Have you ever done a cycling holiday before? If not would you consider going on a cycling holiday? Let me know in the comments below.