When it comes to organising a family holiday, Europe presents you with so many different options, that it can be almost overwhelming.
For a start, there are almost 50 countries and regions to choose from. Most of which are between a 2 to 4 hour flight away from where you live.
Then you need to think about landscapes like the beach, mountains, rivers and lakes. And of course iconic landmarks, entertainment venues like theme parks, and sites of huge cultural and historical significance.
You will even need to consider how old your children are, and what will appeal to them in each destination. So, overall, it can be a challenge to determine which places will provide the most fun experience.
To help you decide on where to go for your next family holiday, I've come up with this list of 5 of the best places to visit in Europe with kids.
All of them offer something for mum, dad and all the kids. So if you head to any of them, you are sure to have a wonderful time.
Important Note: This post may contain affiliate links. I earn a commission from qualifying links in this post. (Disclaimer)
The Best Places to Visit in Europe with Kids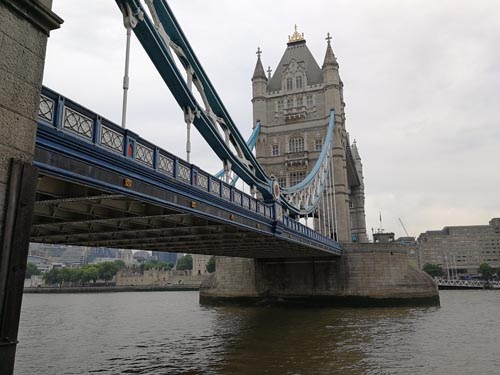 London, England
Okay, so I might be a bit biased, what with England being my home country and all! But it is hard to argue against London when it comes to family-friendly holiday destinations.
From Harry Potter World to Legoland, there is so much to see and do with kids.
You could take them to countless parks or museums, ride the Millennium wheel or take in the wonderful views of the city from the observation deck of The Shard.
Then of course there are several football grounds, a world-class zoo, a massive toy shop in the form of Hamley's and major landmarks like Big Ben, Buckingham Palace and Tower Bridge.
You can easily spend a month in London and barely scratch the surface of all there is to see and do there.
While the city is an expensive one, particularly when it comes to hotels or other accommodation prices, the public transport system is good.
Also, free Wi-Fi is available in a lot of public places, including on the bus, at most hotels, in all libraries and even at places like McDonalds.
Rome, Italy
Italy is an amazing country to visit with your kids, and you can pretty much pick any city you like there. However, there really is no place like Rome.
A country rich in history and culture, your kids – especially the teens – will be fascinated by such famous landmarks as the Colosseum, the iconic Spanish Steps and both the Vatican and Sistine Chapel.
Although Rome is very much a walking city, a fun thing to do is take a rickshaw ride around it. Not only will it rest tired, little legs, it's also a quirky way to see some of the main sites and attractions.
Again accommodation options can be expensive, however there are plenty of cheaper Airbnb options around. Your kids will also love tasting the many flavours of gelato that are available, as well as all the pizza and pasta they can manage.
Should you be travelling with toddlers in tow, there are several parks and playgrounds around town.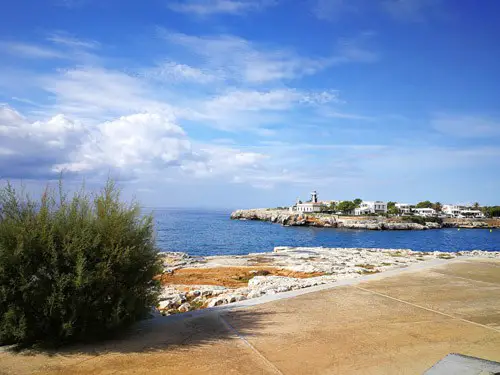 Menorca, Spain
Spain is another brilliant destination to take the kids to. While Barcelona and Madrid are lovely cities to visit, it's very hard to go past the Spanish Islands.
There are several to choose from, including Mallorca, Ibiza, Tenerife and Lanzarote, which despite their reputation as 20-something party places, are surprisingly family friendly.
However, one of the best places for families to visit in Spain has to be the island of Menorca. It's much quieter and less touristy than most of the other islands. Yet it still provides excellent beaches, great weather, a terrific selection of restaurants and plenty of things to see and do.
The kids will love to spend a day or two at the Aqua Center water park, while the Lloc de Menorca zoo gives them the chance to get up close and personal with some really cool animals.
Accommodation here is much cheaper than on many of the islands, while there are plenty of opportunities for horse riding, cycling, hiking and playing a round at the local golf course, for those who are inclined to do so.
Crete, Greece
Greece, like Spain, is an excellent destination for a family holiday.
While Athens is a city full of history and culture, if you are travelling to Greece with kids, it's a better idea to head to a Greek Island.
Santorini, Corfu, Zakynthos and Mykonos all get plenty of big raps. But to really enjoy a family holiday in Greece you should head to Crete.
The largest of all the Greek Islands, Crete is blessed with some fantastic beaches – the gorgeous cerulean waters of which will keep the kids busy all day.
When not in the sea, you can explore the charming towns of Agios Nikolaos and Elounda. Both of which have gorgeous architecture and plenty of shops.
The accommodation on the islands suits all budgets and styles, and there are plenty of restaurants and evening entertainment venues that are family-friendly too.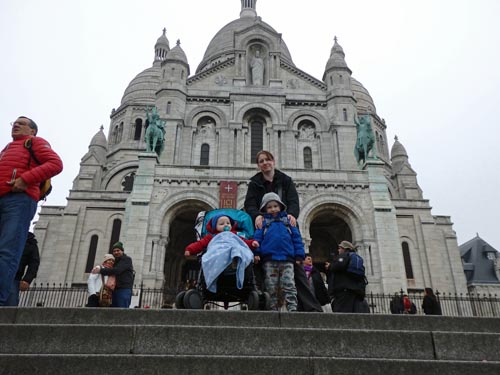 Paris, France
You didn't think I'd forget Paris did you?
Undoubtedly one of the best cities in the world, Paris has something for everyone. Which makes it a brilliant family-friendly holiday destination.
Kids of all ages will love to visit Disneyland Paris, of course. As well as the Jardin d'Acclimatation and the thrill seeking rides at the Parc Astérix.
While famous landmarks like the Eiffel Tower, the Paris Catacombs, Champs-Élysées, Arc de Triomphe and the incredible views from the Sacre-Coeur Basilica will wow them too.
If you want to inject a bit of culture into your visit, Paris also has some world-class museums and art galleries – many of which have dedicated zones for children. And don't forget to pencil in a cruise along the Seine River too.
Paris, like London, can be a bit pricey when it comes to accommodation. Though you should be able to pick up a decent Airbnb deal if you book well in advance of your trip.
Another good reason to visit this city is because of the fantastic food you can eat. Especially the pastries, tarts and croissants you can pick up at any patisserie.
In conclusion, these are five of the best places to visit in Europe with kids. Each destination offers something unique and memorable for families. So get planning your next adventure today!