Welcome to my monthly family travel series where you can find out about other Bloggers favourite family travel destinations. Whether it be in the UK or abroad you will find out just why these bloggers love their destination and what you can get up to while there. If you are a blogger and want to take part then you can send us an email and we will send you more information. My next blogger is Annabel from Smudged Postcard.

Favourite Family Travel Destination Series – Sicily
Destination: Sicily
Age of Children at the time of Visit: 5 and 3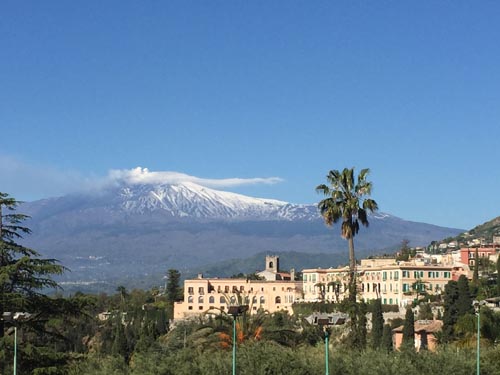 What Places Did You Visit While There?
We travelled around eastern and central Sicily with 4 stops: Syracuse, a farm stay near Modica, a farm stay near Enna and finally a few days in Taormina.
What Were Your Favourite Things in Sicily?
Sicily is great for mixing a bit of culture into a more traditional family-friendly holiday. As many of the really interesting towns are close to the coast, we could do a bit of sightseeing in the morning and then hit the beach in the afternoon. Syracuse was particularly good fun with the kids as the historic centre is small enough to explore on foot without the kids getting too tired. Syracuse has a castle, boat trips, puppet shows and ancient history. It also has the most stunning central piazza where you can enjoy a coffee and ice cream and the kids can have a runaround.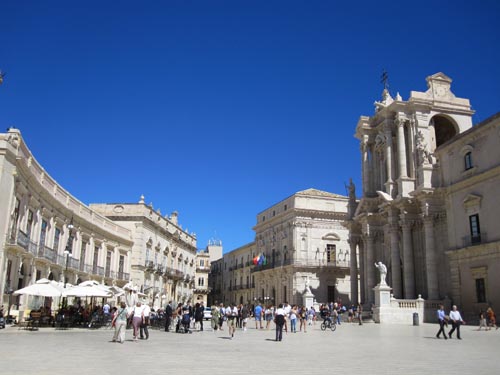 Why It Is Your Favourite Family Travel Destination?
We love the food, the people, the culture and the beaches, it's great to be able to combine all these things into one holiday. And of course, Sicily has an active volcano which is visible from so many different places, including from the aeroplane when you come into land at Catania! Also, aside from Palermo, driving in Sicily is easier than driving in mainland Italy.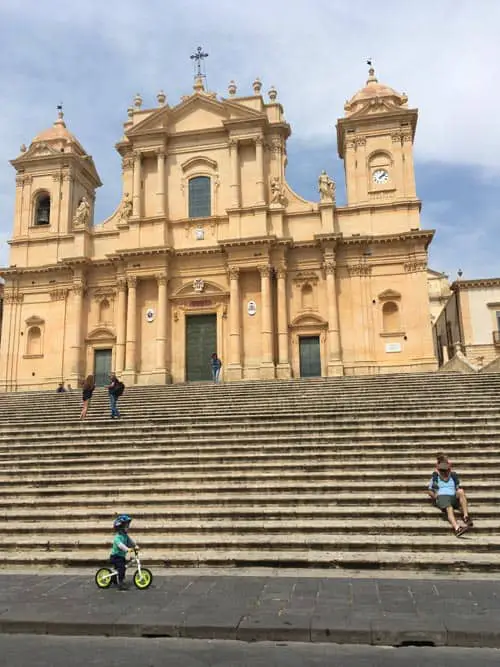 Any Top Tips For Visiting Sicily?
If you want to do anything other than going to the beach, you need to visit outside the peak summer months. Children will hate being dragged around historic cities in the heat! We went during the Easter holidays but May and October half terms are particularly good for the beach/culture combo. Hiring a car is essential if you want to really get to know the island. Don't try to see the whole island in a week, it's huge!
---
Thank you, Annabel, for telling us all about your favourite family travel destination. Sicily sounds like a fantastic place to visit for a family holiday. You can follow Annabel on Instagram, Twitter, and Facebook.