Welcome to my monthly family travel series where you can find out about other Bloggers favourite family travel destinations. Whether it be in the UK or abroad you will find out just why these bloggers love their destination and what you can get up to while there. If you are a blogger and want to take part then you can send us an email and we will send you more information. My next blogger is Debbie from My Chaotically Eclectic Life.

Favourite Family Travel Destination – Majorca
AGE OF CHILD(REN) AT TIME OF VISIT: Corey, 5 and Anya 3
I have so many places I love, including Portugal, Malta and the Greek Islands. However, since having my two little ones we have only actually managed two holidays outside of the UK. Although the UK has lots to offer, I do love my holidays abroad as I need the sun. The UK weather is too changeable which makes packing a nightmare.
Where Did You Go?
Our favourite holiday of the two would be the one we took earlier this year to Majorca. We stayed at the Insotel Cala Mandia, an all inclusive resort on the north-east of the island. We stayed at their sister hotel in Menorca last year and loved it so it made sense for us to try something similar on a different island.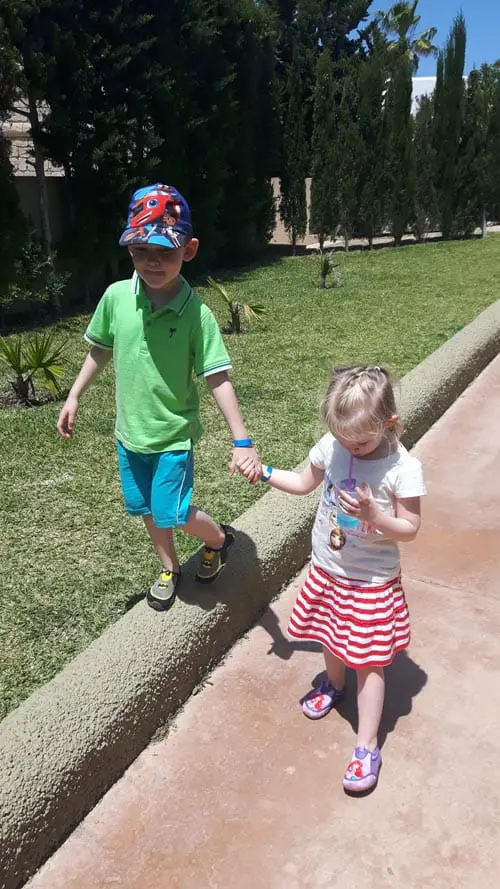 I love Majorca, having visited several times on family holidays with my parents when I was younger. The people are so friendly and the lifestyle is so laid back. There are so many beautiful places to visit on the island too, although on this trip we didn't see too many in part because there was so much to do at the hotel.
Cala Mandia is a small resort which has a couple of nearby beaches/coves and a few shops/bars/restaurants. There is a regular bus that runs outside the hotel and taxi's to the nearby town of Porto Cristo are very reasonable.
We visited in May which was meant the weather was warm and sunny but not too hot, which is a bonus considering both the kids and my OH have very fair skin and a high tendency to burn. The good weather also meant that we were able to spend most of our days in one of the many pools around the resort or the beach a short walk away.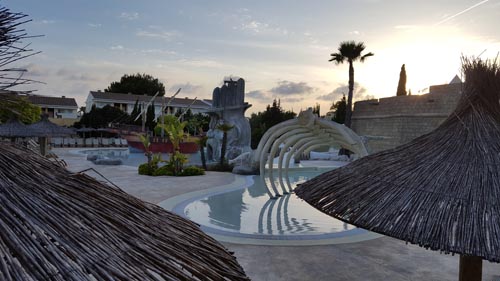 The kids loved the all inclusive package as they could help themselves to drinks throughout the day as well as the occasional ice cream. Mealtimes were pretty stress free as they could happily pick a little bit of everything which meant the often tried new-to-them foods too.
We did take a trip into Porto Cristo on one of the days where we explored the town and harbour. On this occasion we didn't visited the famous Cuevas del Drach (Caves of Drach) but I would highly recommend them to anyone. The caves are magical and well worth the visit, however make sure you wear appropriate shoes as the floor can be slippy in places.
---
Thank you so much Debbie for telling us all about your favourite family travel destination. Majorca has also been one of my favourite destinations for a family holiday. You can follow Debbie on Instagram, Twitter, Facebook, and Pinterest