So, are cycling holidays suitable for children? Well, in one word Yes they are. It is all down to research and the abilities of your children. You can either plan your own cycling holiday, which would take a lot of work, or book via a tour operator and let them deal with the ins and outs of everything needed for a cycling holiday with kids.
I was so excited to go on our Danube Cycling Holiday with my boys last year. As a child, I did countless cycling holidays and always loved cycling. Although as an adult I would rather go hiking than cycling….not that it puts us off.
My boys were 6 and 2 when we went on our River Danube cycling holiday, which meant Little K was pulled along in a trailer (this also gave him some shelter from the blazing sun) and Big K went on a tag-a-long bike.
Now that we have told you that cycling holidays are suitable for children, take a look below for more information on what to look for in a cycling holiday.
Yes, Cycling Holidays Are Suitable For Children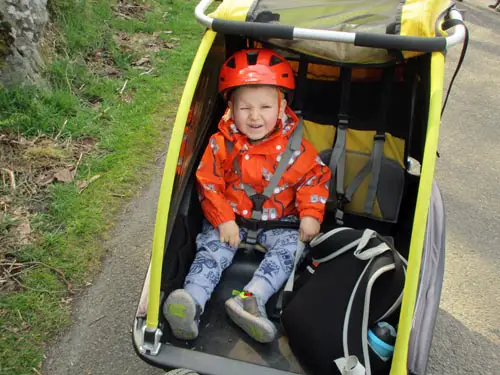 Bike Options
Even if your child(ren) are only babies, you can still go on a cycling holiday. Most tour operators will have family friendly tours, which means there are child seats, and children's bikes available for you to rent. As my youngest was 2 I felt a child seat would be too small for him. It also meant he would be looking at my back for the duration of the ride (not much fun!). I opted for a trailer which meant he could lay down for naps, look around and eat and drink when needed.
If your child(ren) are riding their own bikes but not quite at a level for them to cycle alone, then you could see if you could hire a tag-a-long,  or there are some pretty cool family tandems available for rent as well. This option is great, as it means you can let them rest when needed, but they can help out and still feel like they are cycling a lot of the time.
For children that are confident on their own bikes and can cycle a good distance then a child's bike will be just fine for them.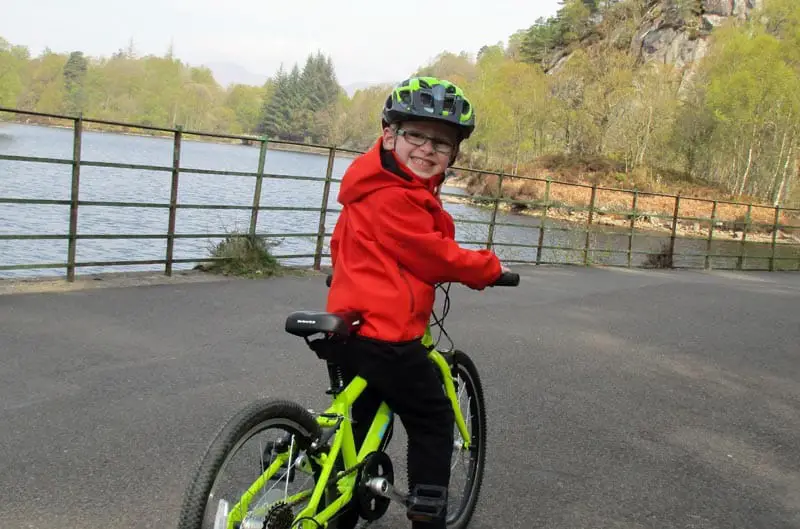 What About Distances?
Even if your children only cycle a few miles here and there back home, you may find they cycle a lot further on holiday. Why? Well, you have a full day to cycle. So even if you let the hotel at 9am, you can be out cycling until 5-6pm if needed. Speaking from personal experience, even going less than 10mph you will have plenty of times for stops and exploring on your days ride.
You could even look into a cycling holiday with a fixed location or one with 2 or 3 hotels which will have loop rides. This means if you wanted a day off the bikes, you could rest up or go exploring on foot etc.
Again, you know your child best. If they have only just started cycling you don't want to be booking them their own child's bike and expect them to cycle 30-40 miles a day.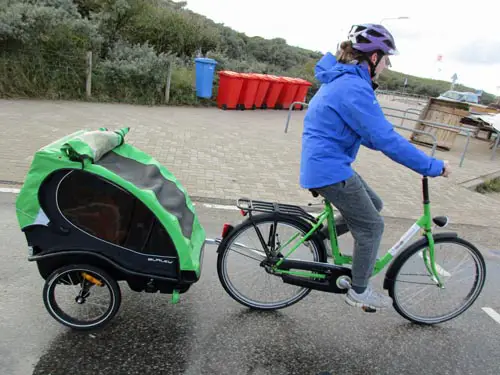 Time of the Year?
Depending on your destination, you may not want to be cycling during the summer months. I enjoyed our cycling holiday along the River Danube, but unfortunately, it was at the start of July. This meant some days we were cycling in 30 plus degrees. Which in hindsight was a little too hot for us as a family.
April and May and September and October are probably the easier months to go cycling with the heat in mind. Unfortunately though, going out with the summer months may mean you get some rain.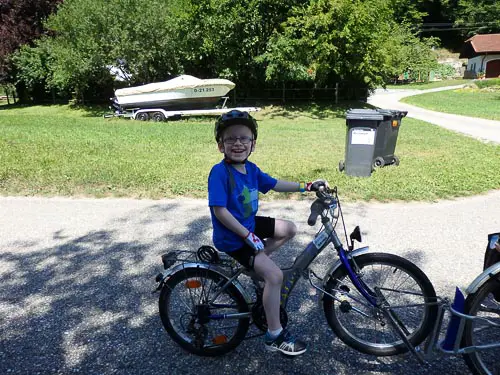 What Next?
Once you have decided on your destination and found a suitable cycling holiday, you then need to be thinking about getting out more on your bikes as a family.
This doesn't need to be every weekend, but it will be much more enjoyable if you head out on your bikes in the run up to your family cycling holiday.
If you have booked through a tour operator, then you will usually get 1 piece of luggage per person (check with your tour operator to see if you this only applies to adults only). Once you get round to packing, you can then take a look at my post on what to take on a family cycling holiday. This covers the must-have essentials to take with you on your cycling vacation to make your life a little easier.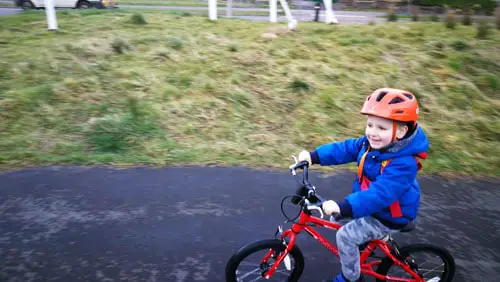 Lastly?
ENJOY! While on your family cycling holiday, take plenty of breaks, drink lots of water and enjoy the scenery. It isn't a race, so no need to cycle as fast as you can, as your child(ren) will just get exhausted and not enjoy it.
Depending on the ages of your child(ren), you could play games while cycling to keep them entertained. For example games like eye spy are great fun. My youngest made a game up called "What's that sound?" which he found highly entertaining…not so much for me! This meant guessing what sound he could hear along the days cycling route.
Have you been on a cycling holiday with children before? If you have let me know in the comments below!
If not, a cycling holiday is a great way to explore on a family holiday. One that you won't forget.