Applying for a child's passport can some times be daunting. Especially when things can get returned and you have to reapply again. As I recently had to apply for a passport for my youngest son I thought I would write a quick guide.
Although if you are stuck check out the official passport website for help or the post office (added fees may apply though). Make sure you go through each section, as information may differ depending on if you are a UK resident or not.
Remember to use a black ballpoint pen when filling out the form and write in capital letters. I know a few times I forgot about the black pen and used blue! Oops.
Also, I have lots of other tips and advice about family travel, so make sure you have a look around to see if anything else can help you.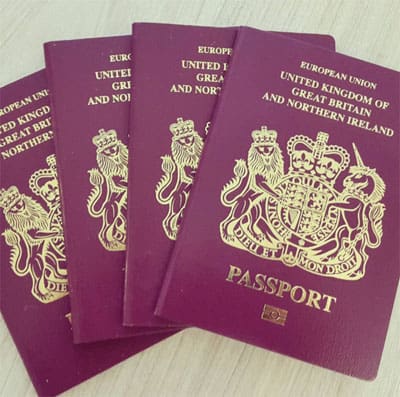 Applying For Your First Child's Passport (UK)
Section 1 – Type of Passport
This section asks you to put a cross in the box which applies to you. So you would cross the box – Your First British Passport and cross the child box. If it was a renewal then you would cross the child box under renewal.
Section 2 – Who Is the Passport For?
Fill out all your child's information. Make sure it all matches your child's birth certificate. Put in your mobile number and email address if you wish in this section too. You will get a handy text message when they post your passport to you. It saves you stressing about whether or not it is on it's way.
Section 3 – Have You Had A Passport Before?
As you are applying for a first passport you should cross the NO box.
Section 4 – Parent's Details
Fill in all the details correctly, if you have passport details then add the numbers in from the passports.
Also if you were born after 31st December 1982 or born abroad then you have to fill in your child's grandparents details (full name, town, country, date of birth, and date of marriage) So you would need 4 lots of details; well for our son's we do both sets of grandparents. You can write the details in Section 8 or on a piece of paper.
Note: I have heard from various sources regarding this section about the grandparents' details. Some people have mentioned that if you have both of the child's parents passport numbers, you do not need the grandparents' details. However, I have filled it in every time as at least then it won't come back unapproved. I have also added before putting unknown on my boys' father's parents details and never had a problem.
Section 5 – Certificate of registration or naturalisation
Cross the correct box and fill in relevant information if you crossed the yes box