What are the places to see in Bruges you may ask? Well, Bruges is such a picturesque city, that you really should stop by and explore one day. You may have read my previous article about our family day out in Bruges. If not take a look as we only spent half a day in Bruges. Okay, I agree it wasn't long enough to take in the whole city and we missed doing a lot of places of interest in Bruges. If you have the time then try to spend at least a weekend in Bruges with kids. It will be worthwhile.
Travelling to Bruges is pretty easy by ferry from the UK. You can arrive into Zeebrugge from Hull for example and either drive or take the local transport to Bruges itself.
Depending on your budget there are some great places to stay in Bruges. For example, The Crown Plaza Brugge looks like a great hotel in the centre of the city, if you have the pennies for it. Or if you are looking for something a bit cheaper then Hotel Ter Duinen looks very nice, right near to the canal. Please note, I haven't stayed at either hotel but the above will give you an idea of what accommodation is available in Bruges.
As we only spent half a day in Bruges, I would love to go back and explore a bit more. Which is why I came up with my top 3 things to do in Bruges with kids for when we go back ourselves.
Things To Do In Bruges With Kids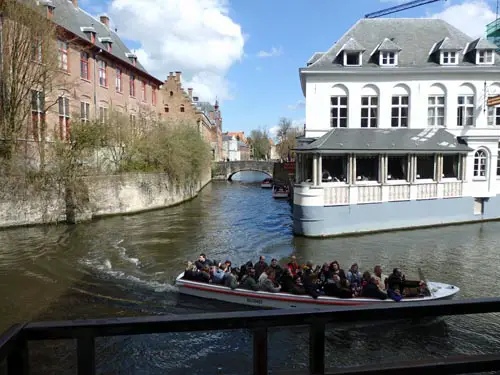 Go on a boat on the Canal
I didn't get a chance to go on a boat ride as we were so limited on time but when we go back it is top on my list for things to do. The boys would love it and to explore by boat instead of on foot would give you a different perspective on Bruges.
There were a number of companies about so I would research before you go to see if you need to pre-book your tickets. When looking about all the companies seemed to be roughly the same in price.
I have also read that canal tours are included in the Bruges City Card. Which is ideal if you are staying for a few days and can get your money worth from the purchase.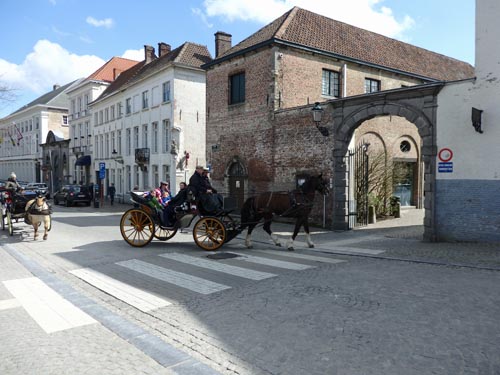 Horse and Carriage Ride
Nothing sounds better than the sound of horse's hooves on the cobbled streets in Bruges. A fairytale horse-drawn carriage ride sounds like a great experience. You also won't be short on finding one as they all seem to wait in Market Square.
Exploring the old streets in the back of the carriage, you may find areas that you wouldn't have found on foot. I would expect the drivers would know their history and give you a great tour of the city.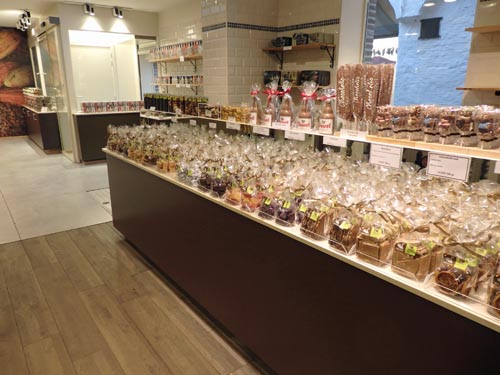 Chocolate Shopping
You can't visit Bruges and not go chocolate shopping! There are chocolate shops every 100 or so metres (well it seems like that), so you won't be short of a choice.
I bought 2 bars of chocolate and some fudge which I ate rather quickly haha! I thought Belgium chocolate only came in dark chocolate, so I was pretty impressed when I found milk chocolate too! You learn something new every day.
You can even book onto a chocolate tour in Bruges if you are a real chocoholic. As my boys are milk-free and can't have normal chocolate, then it seemed a bit unfair to take them on a chocolate tour.
Best Way To See The City?
On top of these top 3 things to do in Bruges with kids, I would suggest exploring on foot. It is a beautiful city with lovely little streets and buildings. You could spend hours just wandering about and finding little hidden gems.
Remember, most of the streets in Bruges are cobbled streets, so a pram may not be the best form of transport for your little ones. A baby carrier or toddler carrier may be more of a worthwhile way of getting your child(ren) around.
Have you ever been to Bruges? What did you enjoy doing?
First published May 2016