A walking holiday with kids may not be something you have thought of before. However, just like our cycling holiday down the River Danube, and active family holiday can work with kids in tow.
Due to my family business, when required I can take the boys with me. So, myself and Big K packed our bags (okay I packed them) we set off to Austria close to Innsbruck to a fixed location walking holiday.
Further Reading – Preparing For A Walking Holiday With Kids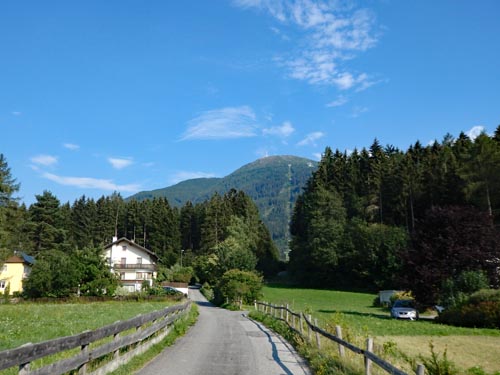 A fixed location walking holiday is just like it says on the tin. You stay in one location for the duration of your family holiday. Which can work well with kids, as it then means you don't have to pack up each morning and walk to a new destination. You can have a day off from walking and go exploring or just relax in the hotel.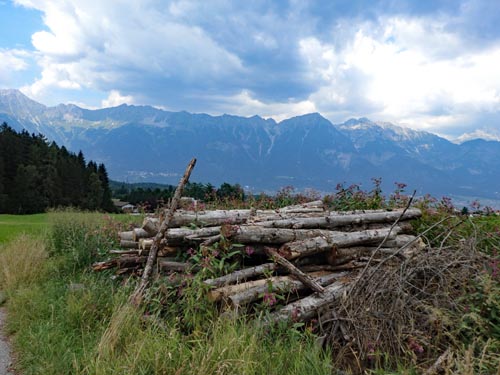 Walking Holiday in Austria With Kids
Our Walking Holiday In Austria
Our walking holiday in Austria started with an early morning flight down to London to catch our connecting flight to Innsbruck. It is the first time I have flown solo with a child in tow, and with also suffering from bad anxiety I was more than a little worried about how it would go. However, everything went smoothly and as we have flown a number of times I knew what to do to keep the kids entertained while at the airport. I think if it was my first time flying, I would have been a lot worse.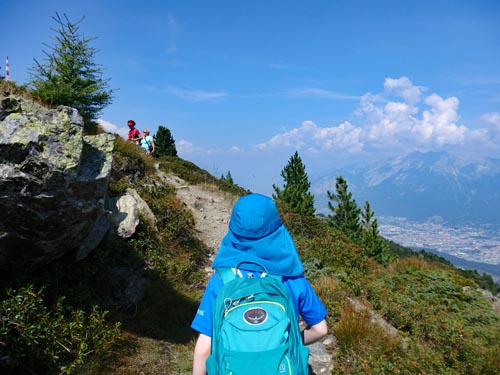 We arrived at Innsbruck airport at about 4 pm. If you haven't been to Innsbruck airport before then try to go at some point as it has one of the most stunning views as you come into land. Taking our bags we managed to find a taxi before the rest of the travellers came outside. Our hotel was only a 20 min taxi ride away and although Big K announced 2 mins after leaving the airport he was needing the loo we managed to get to the hotel in one piece.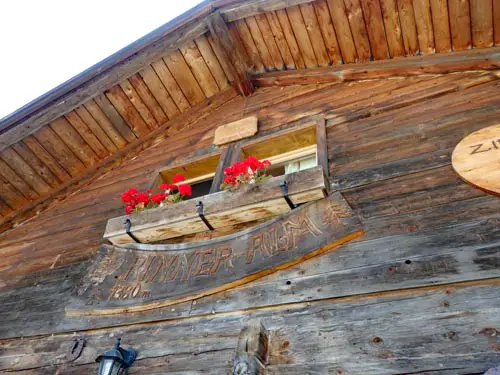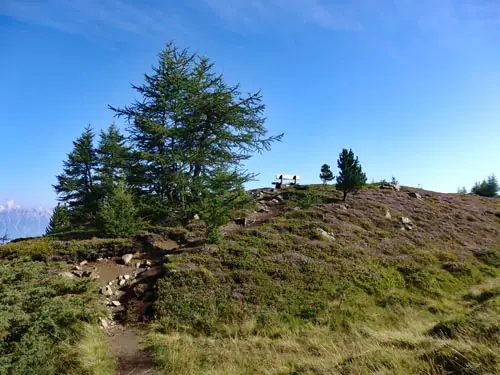 After settling into our room, we decided to head out for a little walk before dinner. We also stopped by the shop and collected our bottled water and some snacks (you can't go to the shops and not buy snacks can you?). For our dinner, we ate at the local Italian restaurant…which we actually ate at every night because the food was that good! Although I think the waiters in the restaurant found our daily visits amusing, and could even order our food by the end of the week.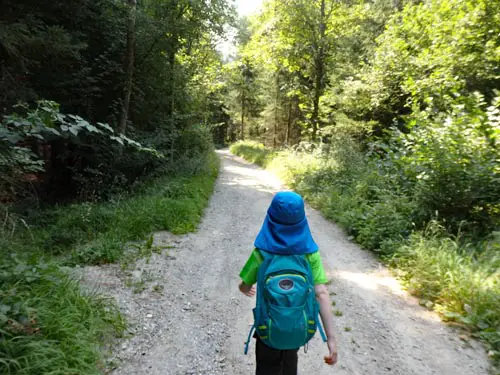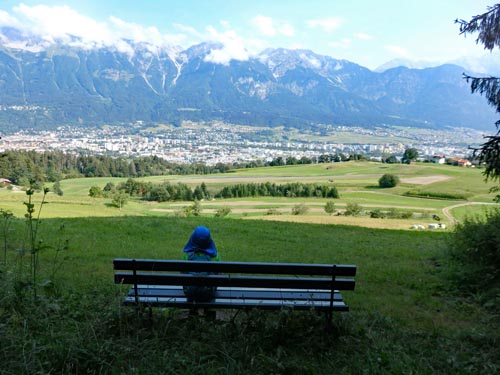 The Walks in Austria
As this trip was a business trip, we had 6 walks in total to walk. Over 4 days we managed to walk 5 in total. These ranged from 8 miles up to 12 miles which given the temperatures we were hiking in, Big K did exceptionally well. While out we were remapping the walking routes and updating our route instructions. Which depending if you booked via a tour operator or booked independently would depend if you would get set walking instructions or if you would do the research and find walks yourself. Sometimes having routes all mapped out for you with detailed instructions means it is one less thing for you to worry about and organise before you arrive for your walking holiday.
Further Reading – Preparing For A Walking Holiday With Kids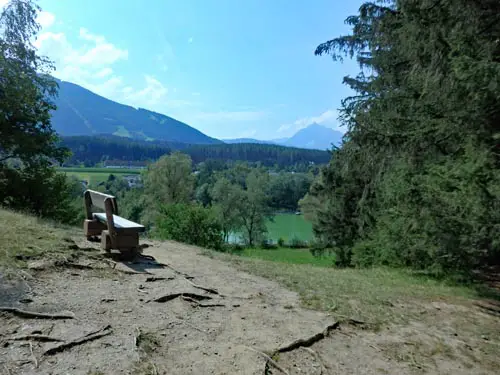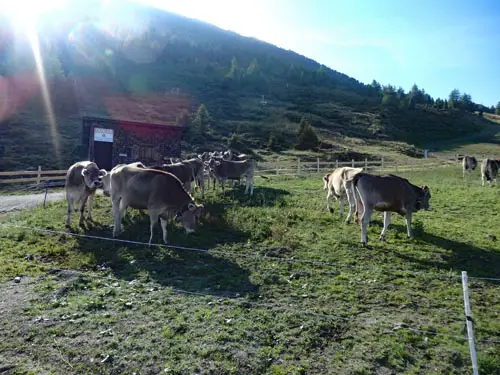 Some days our walks involved taking the cable car up to the top station and others we walked up on different trails. Every day involved great scenic views which on a walking holiday is what you need. Big K enjoyed taking photos on his camera which kept him entertained the whole walk. We also stopped a lot more often than what I would if I was out hiking myself for lots of snacks and rests. Which for going out hiking with kids is highly important in our opinion.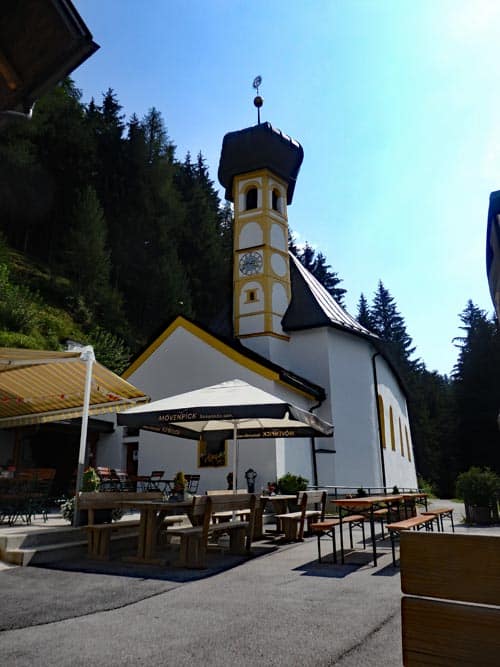 At the end of our walking day, we would relax before heading to dinner (and maybe enjoying an ice cream afterwards too! Well, we did earn it) before heading back to our hotel room to chill out. Big K fell asleep pretty quickly each night, so while he slept I worked on editing route notes and maps. No holiday comes without work for us.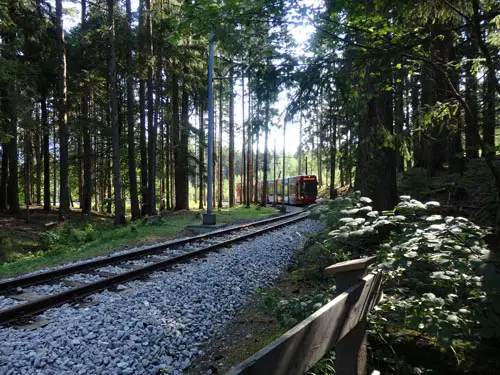 Free Day in Innsbruck
Near the end of our time in Igls, we decided to take the tram down into Innsbruck for a look around. Big K wanted to go to a toy shop to spend his holiday money. The tram from Igls was really good and Big K noticed some of the trails we had walked on the ride down. From the tram station, we walked 20 mins into the old town of Innsbruck. By the time we arrived at the Golden Roof it was nearly lunchtime, so we sneaked into McDonald's for a cheeky treat.
After lunch, we walked around all the little streets and exploring the shops. Eventually, we came across a toy shop where we spent ages looking around all the toys before Big K decided upon a YoYo. After our shopping spree, we decided our legs had had enough and walked back towards the tram station to catch the tram back up to our hotel.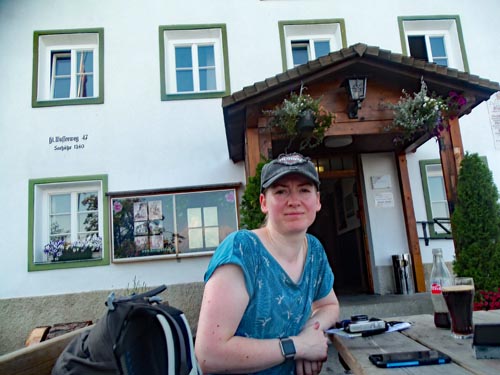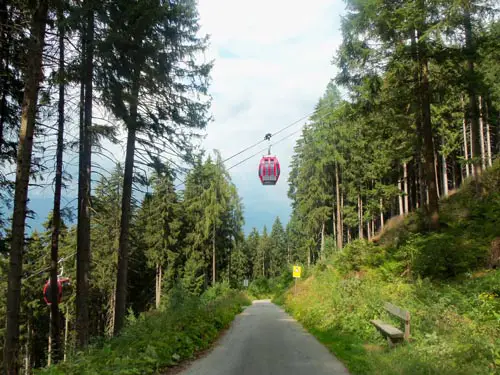 Hiking Holiday With Kids
Overall, we really enjoyed our walking holiday. Big K was so excited to be going away to help mummy and I'm looking forward to my future adventures going out hiking with the boys. Little K is just too young to be hiking the distances/elevations that Big K and I were doing so hopefully we can do something geared towards his age range in the next few years.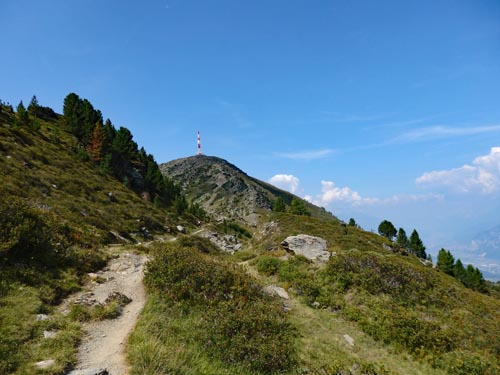 As a family, we love active holidays as it is such a different way to explore while on a family holiday. You can see things from a totally different perspective and the boys always come away with such great memories. So if you are looking for something a little different then I would highly recommend a walking holiday with kids, especially a fixed location walking holiday.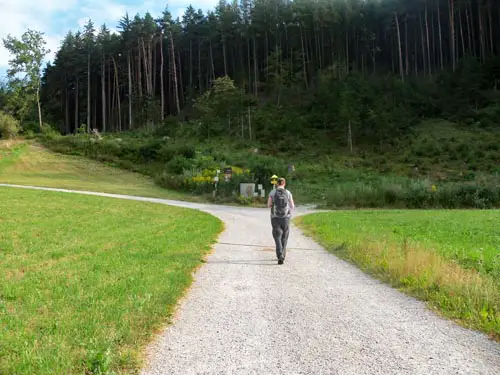 Have you ever been on a walking holiday with kids? Is it something you would consider for a future holiday? Then please let me know in the comments below.