A walking holiday is not just for grown-ups, families can enjoy walking holidays too. You can find a great variety of walking holidays available through tour operators from walking holidays like the West Highland Way or fixed location holidays like our walking holiday in Austria.
Personally, if you have young children who can walk some distance then you may find a fixed location holiday a lot more suitable. As you can take a rest day or go explore instead of hitting the trails each day.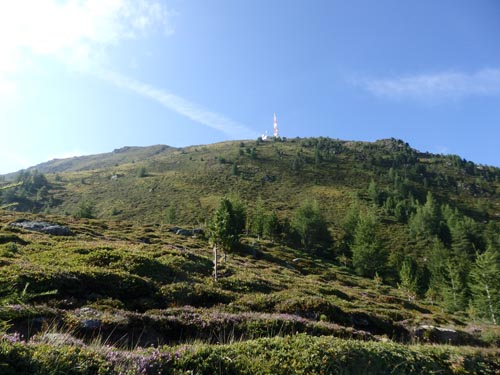 Over the years I have done my fair share of cycling holidays without kids. With my boys, I have enjoyed cycling along the river Danube which was a real treat. However, I love hiking and miss going out as the boys have been too young and I can't carry them for long on my back. So now that Big K is older and he can walk at least 10 miles in one go I decided it was time for him to come along with me on a business trip to help map out some new walking routes.
So how is best to prepare for a walking holiday with kids?
Preparing For A Walking Holiday With Kids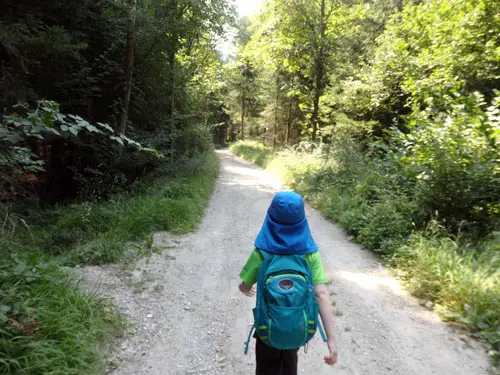 Hit The Trails
Before embarking on your walking vacation with your children you are best getting out and about back home. Build it up if you are just starting out. Starting small and working to the bigger miles always helps. Try to find out what the terrain is going to be like where you are going, then start by walking along flat routes and working up to Hiller terrain if you are going to a more mountainous region.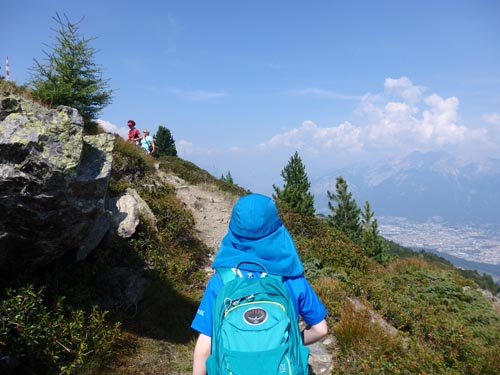 Get The Correct Gear
There is nothing worse than heading out for a walking holiday and not having all the correct walking gear. Going out on a walking holiday is slightly different from going out on a day hike. However, on a walking holiday, you will need to go prepared. Depending on where you are going and the temperatures you will be walking in, you will need several changes of clothes (especially if you don't plan on washing clothes). So what should you take on a family walking holiday? Well, you may also need the following:
T-shirts
I have found the best t-shirts to use are quick-drying and lightweight ones. It means you can pack light as they fold up so small which is great for travelling light!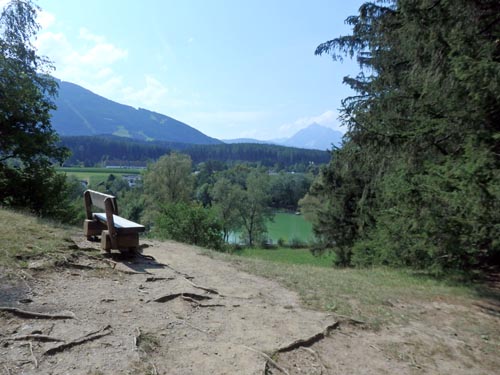 Trousers
As with the t-shirts, we have found the best trousers are lightweight and quick-drying hiking trousers. You may also find that having trousers that turn into shorts very useful, especially if you are travelling to a country that is hot.
Hiking Socks
Having a good pair of walking socks for each member of the family will help prevent blisters and stop your feet from sweating so much. Make sure you also have several pairs for each member of the family, just in case you don't plan on washing during your family walking holiday.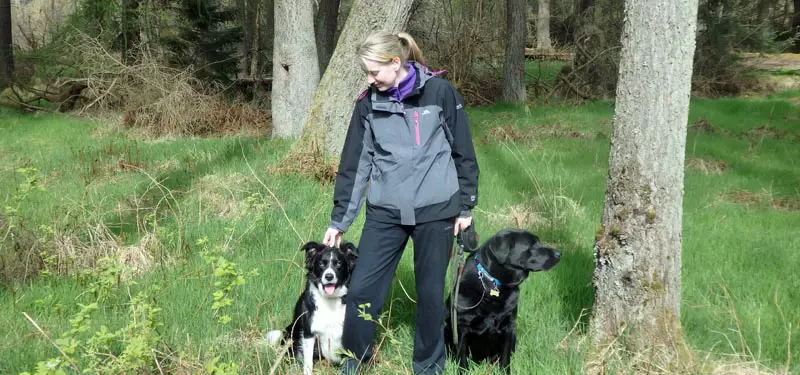 Waterproofs
Depending on where you are planning on going for your family hiking holiday you may need to take waterproofs with you (trousers and jacket). Although I did find when we were hiking abroad that even when it did rain we decided not to wear them as it was a welcome relief from the heat!
Jumpers
This could be a mid layer so a fleece or another thin layer if you are planning on going somewhere warm.
Jacket
Again depending on where you go on a family walking holiday, you could use a softshell jacket or just a lightweight waterproof jacket. You may find you may not even need a jacket if your hiking vacation is somewhere warm.
Hat & Suncream
A decent sun hat for each member of the family is great for a walking holiday abroad. Both my boys have sun hats with neck protection which is great for keeping them safe while out in the sun. You should also take enough sun lotion which has a good UV protection rating on it.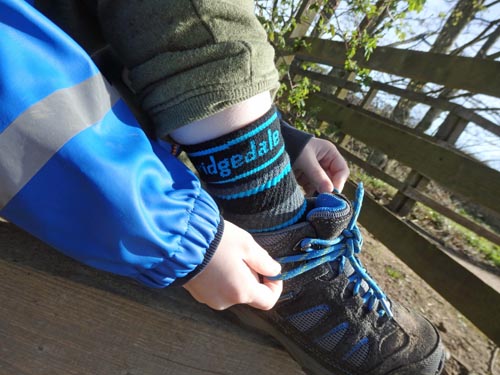 Hiking Boots
Lastly a good pair of boots. Making sure everyone has boots that fit correctly and don't cause any rubbing or sores before you leave will also help keep any issues to a minimum.
If you know everyone has comfortable hiking gear, then it is one less problem you will encounter while out and about. As a backup make sure to take blister pads like Compeed, they really do help.
You can read about what we take hiking here.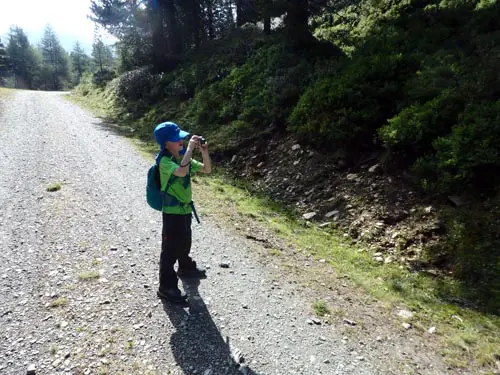 Make Memories & Take Pictures
If life gets in the way and you don't get out as much as you hoped before your walking holiday with kids then don't fret. Take each day as it comes, take your time and if you need ideas to get your kids to keep walking then check out our post –Tips on getting your kids outdoors with fun hiking activities.
---
These ideas work well with my boys and I can't wait until the day comes that I can head off on walking holidays with both boys in tow. It is such a great way to explore a region, a very different way from sitting in a car or on a train etc. It is also a great way to keep the whole family healthy and happy!
Further Reading – What To Take On A Family Day Hike
Have you ever been on a walking holiday with kids? Let me know in the comments below.