Going outdoors with the kids is always top of my to-do list. However, sometimes it just doesn't go to plan. I found that out the hard way at the weekend when I decided to go out for my birthday. I suppose looking back it wasn't too bad, but if people were looking for a nice peaceful walk in the Scottish countryside that day, then they would have been disappointed!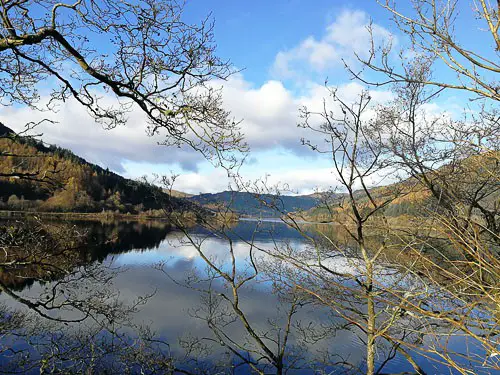 Glen Ogle Walk With Kids
Glen Ogle with kids along the old railway line is a great walk as you are surrounded by beautiful scenery. First up there are a few places where you can park. The first one being in Lochearnhead and the second being at the Glen Ogle car park, which is further up the road towards Killin. This car park is on the small side, probably about 6-10 cars. So if you are planning to park your car there is best to get there early. From Glen Ogle car park the route is pretty flat. Although if you are parking in Lochearnhead then the route is uphill and steep in sections before reaching the old railway line.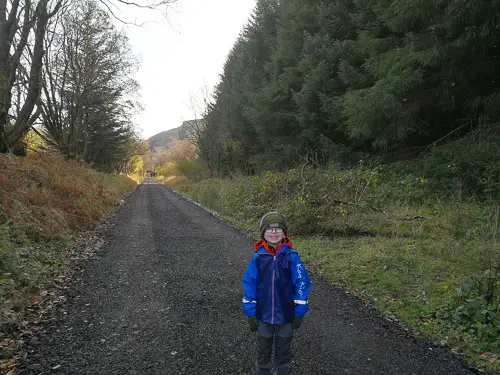 Setting Off On Our Walk
As we parked in the Glen Ogle Car Park we set off towards the main road where you then cross over to join the old railway line. Unfortunately, after a couple of metres (if that!) my youngest son decided he had walked enough. This then led to him crying the whole time to the viaduct! I knew he was pretty stubborn, but this took it to the next level. He was told he if stopped crying and calmed down he would be picked up…he just kept crying.
As he was so stubborn this meant he walked all the way to the viaduct by himself which is just under two miles there!
Heading Back
I decided once we reached the Viaduct (you can see this from the A85 as you drive to Killin) that we would turn around and walk back. To speed things up, I put our youngest in the backpack and set off. Once we reached the car I got everyone changed and heating on to warm everyone up.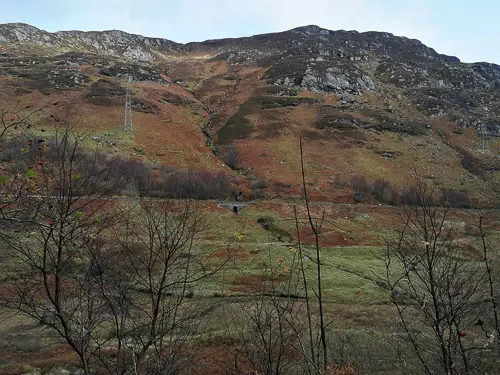 Extending The Walk
The footpath is good as it is the old railway line, so there is little chance of getting muddy along the main path. To extend the walk you could do a loop walk from Lochearnhead or the Glen Ogle car park. This cuts back down into the valley and you walk along the grassy paths. Looking down from the railway track this looked rather boggy, so you may need boots and not trainers if you were going to attempt it. The loop walk from Lochearnhead is 6.5 miles in total. It would be slightly longer from the Glen Ogle car park, especially if you were to go to Lochearnhead for a drink or food.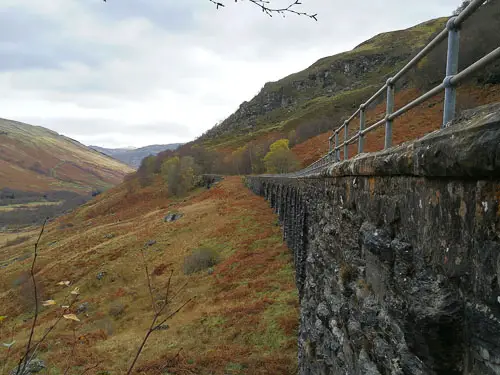 Overall
A great walk for all the family, especially if just walking from the car park to the Viaduct. If you are just walking this section with kids then it is pram friendly too. Although it is stony so an all-terrain pram would be better.
If you are ever up in the area then make sure you check this walk out. It is such a stunning area that I'm sure you will love it just as much as I do.