When thinking of destinations to visit off-season you may think of faraway destinations that have some winter sun for you to enjoy. However, there are many places nearer to home (the UK) which you can enjoy for a family holiday too. We normally head off during the October school holiday for a week-long trip. Sometimes the destination is somewhere that is still hot (Majorca etc) and other times we just go somewhere closer to home which may involve wearing jackets and wearing trousers.
Below I have included some top family destinations from around the world that I and other bloggers think are great for off-season travel.
Top Destinations To Visit Off Season With Kids
Visiting the UK Off-Season With Kids
There are many places in the UK that you could visit off-season. You may have to wear your jackets in the colder months but you can still go exploring with your kids and enjoy the time together.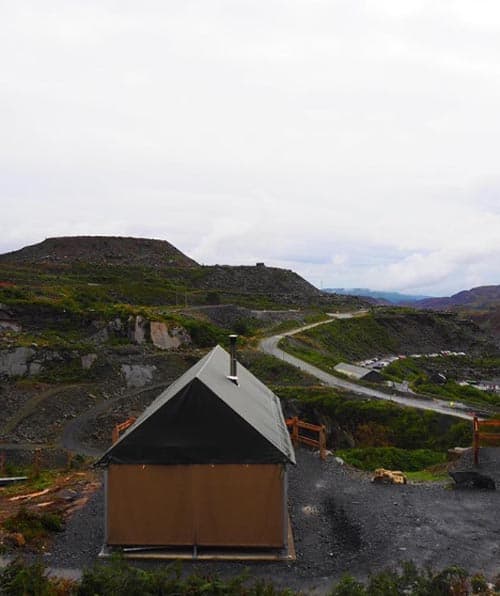 Katy from Otis and Us says "we just went glamping in North Wales! Loads to do whatever the weather and the glamping lodges were stunning with beds, shower, hot water and a wood burner for those cold nights" which sounds ideal when the kids are in bed and you can cosy up in front of the fire!
Claire from Big Family Big Fun says Centre Parcs is the way to go. "We went at the end of January one year & it snowed. The forest was beautifully covered in snow. And sitting in the tropical pool watching the snow falling on the dome roof was honestly magical. Plenty to do indoors too so the weather didn't matter, although we loved making snowmen. The kids loved it."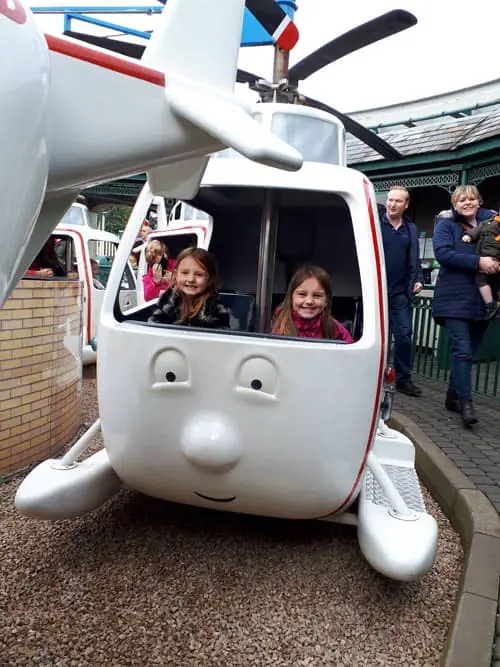 Gemma from Yorkshire Mum of 4 went to Ashby De La Zouch in Derbyshire, UK and used it as a base for Leicester and Conkers and also for Drayton Manor. We also visited Ashby De la zouch castle while we were there. We hired a lodge with outdoor hot tub, because it was the end of October it was only around £400 for 6 of us for a week and there was only 4 lodges on site. We have 4 children aged 10, 8, 6 and 19 months and we had a lovely time last year. The Drayton Manor day out just cost £100 for us all and we didn't have to queue at all. The lady said the rides they were queueing for 2 hours in July and we got straight on them in October even though it was half term. Would recommend to all.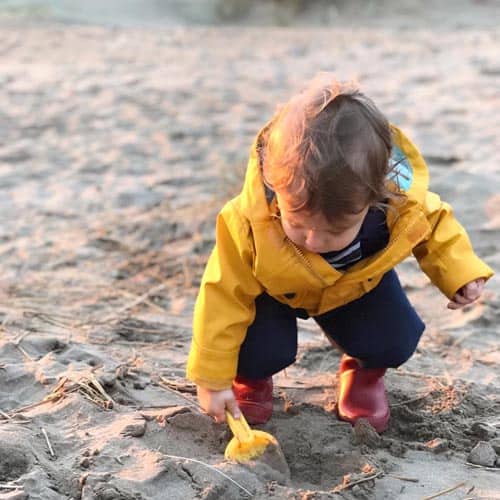 Lots of bloggers put Devon as their top destination to visit offseason. With plenty of places to visit and with some amazing views to witness here are what everyone has to say.
Hayley from Devon Mama always go to Saunton Sands, North Devon in October. She says "It's beautiful, the weather isn't yet too cold but it's pretty quiet and there's nothing quite like a beach walk in the autumn sun is there?"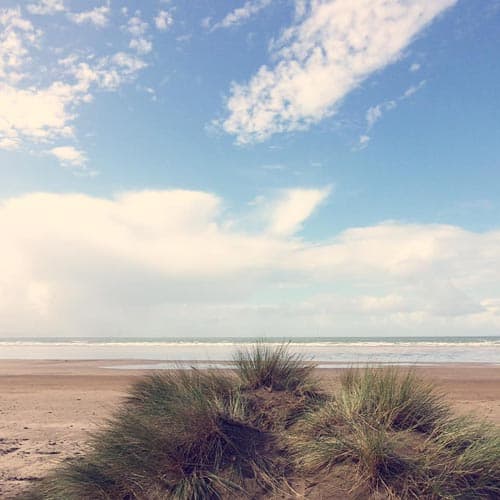 Lynne from New Mummy Blog loves going to Croyde in North Devon any time of year – the Parkdean site, Ruda is fab, right on the beach. Just book a caravan with double glazing and central heating!! We also often go to the Isle Skye which is gorgeous any time of year. Greece is fab in October too, still high 20s!
Anna from Popitha says  "We love North Bradbury Farm, North Devon. A fabulous farm stay which is totally hands on and so much to do with children!"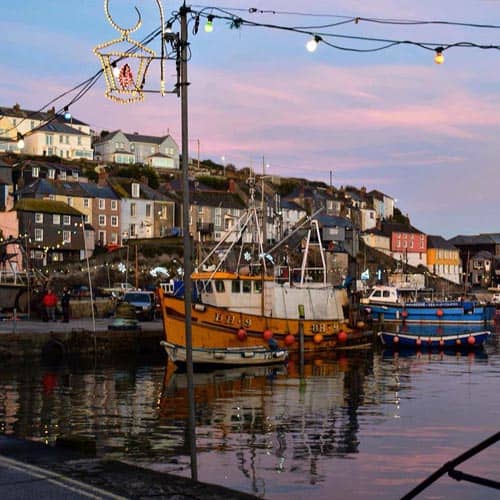 Emily from A Slummy Mummy loves visiting the Lost gardens of heligan as it is beautiful at Christmas. Another place in Cornwall that Emily loves to visit with her kids is Mevagissy Cornwall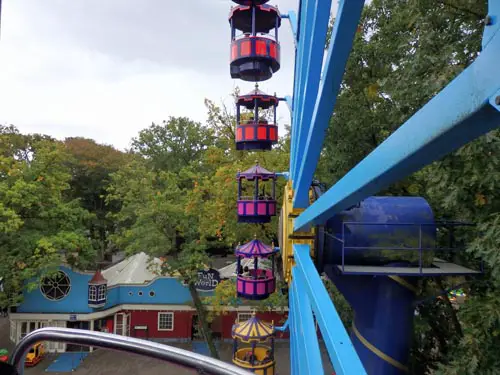 Visiting Holland Off-Season With Kids
Holland is an amazing place to visit offseason. We stayed at Duinrell which meant there were plenty of places to visit nearby like the beach, Amsterdam, Rotterdam etc. What also makes Holland great, is that you can go around on bikes. We hardly used my car when we stayed for our family holiday as we just hired bikes from the campsite.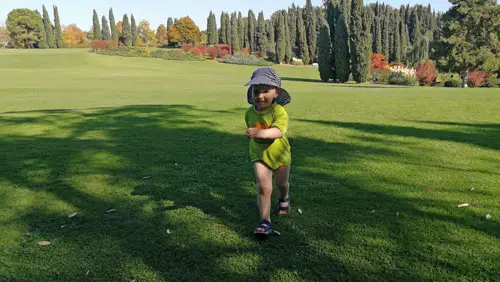 Visiting Italy Off-Season With Kids
Lake Garda I found was the perfect destination to visit with kids offseason as the weather was still better than the UK and there were many great days out to keep everyone entertained. I have written several posts about Lake Garda which you can find on my Italy Family Travel page.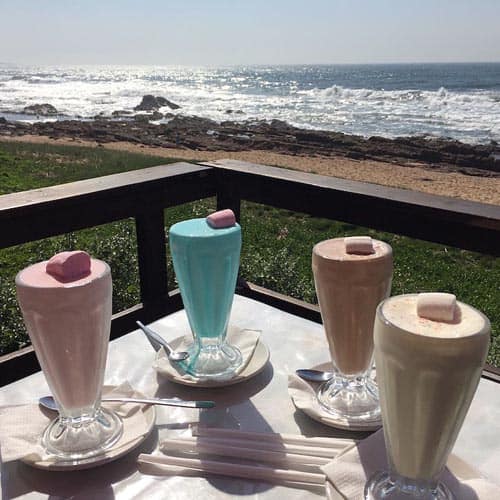 Visiting South Africa Off-Season With Kids
Lauretta from Home and Horizon loves going to South Africa. "We went to South Africa in October half term – the weather was GLORIOUS and it's such a great value-for money destination. Best of all it was so educational for the kids. In fact, we all want to go back again as we fell in love with it!"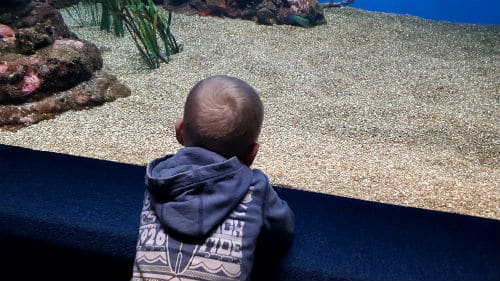 Visiting Spain Off-Season With Kids
Karina from Mums the Nerd says Lanzarote is a great destination for offseason travel with kids. "We absolutely love Lanzarote in the offseason, it's hot all year round so perfect for a bit of winter sun. It's the ideal place if you are a family that enjoys outdoor pursuits and activities."
Eva from Captain Bobcat loved visiting Malaga in the offseason. You can read all about her family holiday to Costa Del Sol over on her blog.
I thought Majorca was an amazing family holiday destination. We visited in October and it was such lovely and warm during the day. There were also plenty of attractions to keep the whole family entertained.
Visiting Cape Verde Off-Season With Kids
Emma from the Money Whisperer thought Cape Verde was a lovely destination and had this to say "We love Cape Verde and have been twice – in Feb and March. It's pretty much guaranteed winter sunshine but not as far as most other similar destinations. Oh, and they don't have alcohol measures – it's free pour 😊 "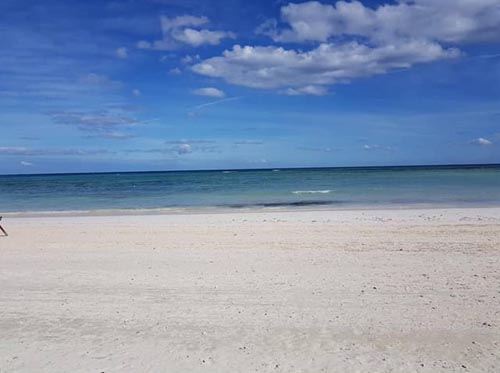 Visiting Mexico Off-Season With Kids
Carla-Marie from My Bump to Baby visited Mexico in the offseason. "We headed to Mexico last year on 1st January, it was amazing. 2 weeks of all-inclusive bliss. The weather was perfect for our 18 month-old and they had lots of entertainment for him."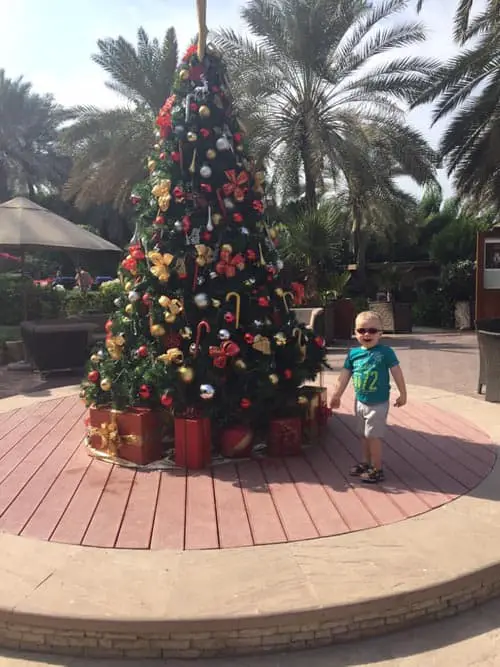 Visiting Dubai Off-Season With Kids
Adrienne from Working Mum Cambridge thought Dubai was the must-see destination during the offseason. "We've been going to Dubai just before Christmas every year since our son was born. It's a lovely 25-30 degrees. Seeing Christmas out in the sunshine is wonderful."
---
There you have it, some of the top offseason destinations to visit with your children. Where is your favourite offseason destination to visit with your family? Let me know in the comments below.