When planning to go on a family holiday the last thing you want to be worrying about is airport parking, especially if you have young children. Car parking at Edinburgh airport may differ from other airports, so please make sure you check to see what options are available at your chosen airport.
I'm not too sure when the best time to book airport parking is. However, the official parking website usually has great deals on, which is cheaper than turning up on the day and paying the daily rates. I have always booked our Edinburgh airport parking via the official Edinburgh airport parking website and never with one of the non-official companies.
There are a few options available which I will outline below. Please read and let me know what you do as a family too.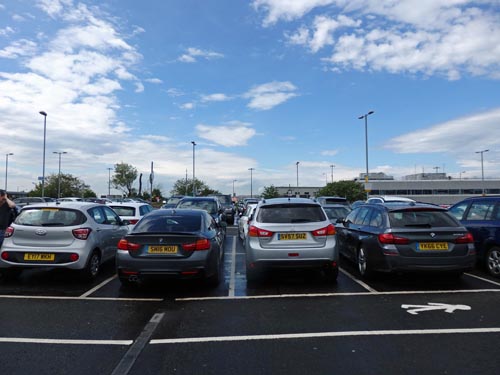 Airport Parking For Families…The Options
Pre Booked Edinburgh Airport Valet Parking
Valet parking is when you turn up at the airport and go to the designated area. At Edinburgh Airport there are signposts directing you to the correct location. In some places you meet the driver, others you leave your keys in a designated place. When booking you will more than likely be given instructions on what happens on the day.
You then just unload your car and your car will be taken away and parked for you. After your holiday you will then either call or go to the designated area where they will bring your car to you. Again this is a great option if you don't mind someone else driving your car and parking it for you.
Pre Booked Edinburgh Airport Car Parking Long Stay/Terminal Parking
On the Edinburgh airport website, you can pre-book long stay and terminal parking and get a discounted rate for paying up front. This is a great idea if you are on a budget. You can choose from the various car parks at the airport. If you have young children then I find the Edinburgh airport terminal parking a great option. It is only a few minutes walk and you are there, inside the airport.
Check your nearest airport's official website to see what options you have for pre-booking car parking.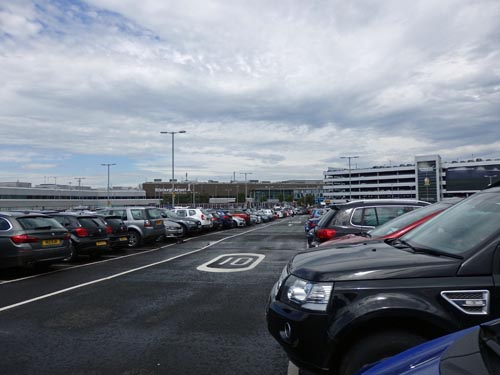 Drive Up and Park
Did you forget to book in advance? Then you still have the option to turn up on the day. Drive up and park means you haven't pre-booked anything. Just turn up on and take a ticket and then go find a car park space. You would then pay upon return. Remember this can be costly as it is more expensive to pay per day.
Turning up on the day you can use the terminal parking, multi-story parking and long stay. Although check with the airport website prior to arriving in case this has changed.
This option is great if you don't mind about booking parking in advance or it being more expensive.
Our Verdict on Edinburgh Airport Parking
Personally, I always pre-book airport car parking. I find it is so much easier on the day to turn up and find a car park space knowing it is all paid for. All you then have to do is unload the car and walk to the terminal to check-in.
At Edinburgh airport, I find the terminal car parking much easier; if you use the long-stay car park, then you have to catch the bus (which with luggage and kids doesn't always go down too well). I also find trying to remember where I parked the car on return and which is the nearest bus stop can make it an even bigger nightmare!
What option do you choose when choosing airport parking at the airport? Let me know in the comments below.