When Visit Falkirk got in touch to ask if I wanted to review a selection of family days out in Falkirk I jumped at the opportunity. Falkirk is only 30 minutes drive from our home, but somewhere as a family, we have not really explored very much.
Having looked closer into what family days out in Falkirk are available, I found there were some great places just waiting to be explored. I didn't actually realise just how many places there were in Falkirk for families to visit.
If you are looking for places to eat in Falkirk, then you can read about that here.
Visit Falkirk For Some Great Family Days Out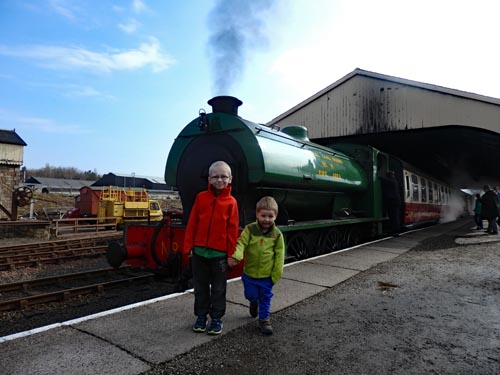 Bo'ness & Kinneil Railway
I have been to the Days Out With Thomas event before at Bo'ness & Kinneil Railway, however, I haven't actually explored the railway in full before. If you want to go on the train up to Manuel then make sure to check out the timetables to see what times they are on. Personally, I would book tickets in advance to guarantee your departure.
We headed off on the steam train (before getting the boys' photo taken with the engine, that's standard right?) towards Manuel. The conductor comes round and stamps your ticket, it has the coolest shape of a train cut out of it. It kept the boys amused for a while. Onboard you will find toilets and a buffet carriage with food and drinks.
Once you reach Manuel, get off the train and watch the engine switch tracks to pull you back to Bo'ness. The boys loved watching the train before boarding again for the return journey.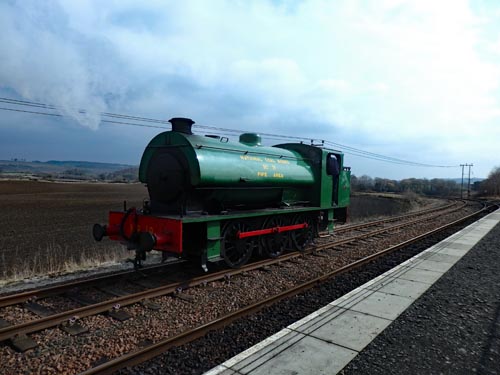 Arriving back into Bo'ness we checked out the miniature railway which the boys enjoyed watching the train coming around. We spoke to the member of staff who was watching the trains etc and found out it took 25 years to build. It was so detailed with animals, cars, buildings etc.
You will also be able to see Scotland's largest railway museum if you have time. We ran out of time as we had to head off to our next attraction but we will definitely be back.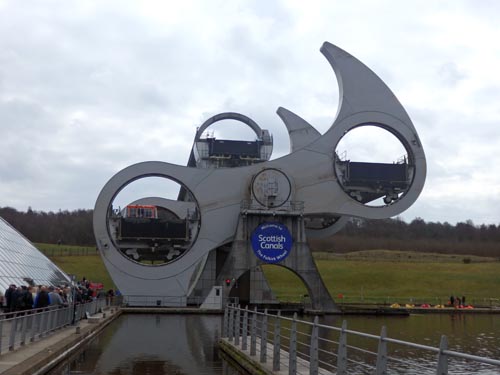 Falkirk Wheel
Next Stop the Falkirk Wheel. I don't think I appreciated how amazing this boat lift is! Upon arrival, we picked up our tickets and boarded our boat. My youngest was a bit grumpy by the time we had boarded so trying to keep him amused was a little hard. However, my eldest son was in awe and enjoyed listening to the member of staff and looking at how high we were.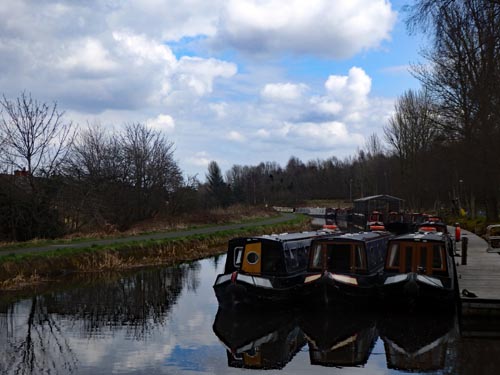 Not only can you enjoy the ride on the canal boat, but there is plenty of things to do at the Falkirk Wheel. Enjoy a spot of lunch in the cafe (or a picnic), play in the park, or take the kids swimsuits and have fun in the water park. Once you have enjoyed all of that why not hire a bike (or take your own) and head out along the canal for a leisurely cycle. If you didn't fancy a cycle ride then there are some walks that you could enjoy with the rest of the family.
You could easily spend a whole day here watching the world go by and the kids would go home tired!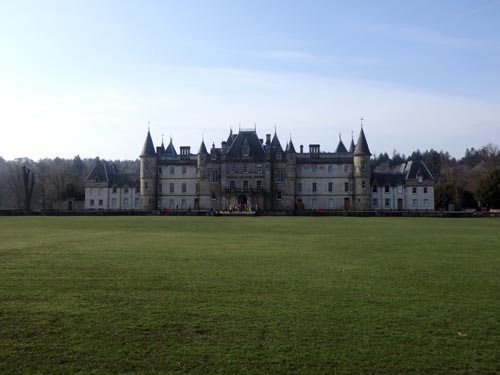 Callendar Park & House
If you are an outdoorsy family then you will enjoy Callender Park. With so much open space you can play some outdoor games, go for a walk or play in the play area. There is also the new nature play trail just opened so you and the kids can enjoy having fun together while going along the route.
Callender Park is also pretty flat so its a great place for a cycle ride or teaching them how to ride a bike.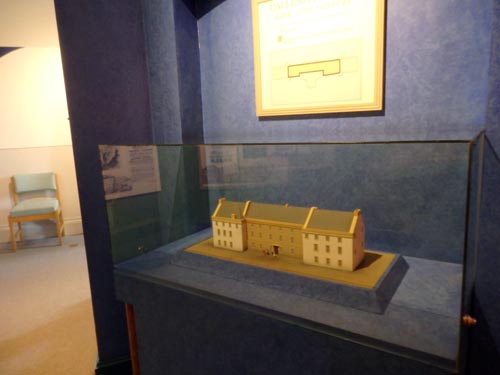 If your children are into history then check out Callendar House. Over 2000 years of history are waiting for you to explore. There are a number of interactive sections around the house (the kitchen was closed when we visited so we missed seeing the Georgian kitchen) which kept the boys entertained. It is free to explore and if you got a little bit hungry you could head up to the tea room for a spot of afternoon tea.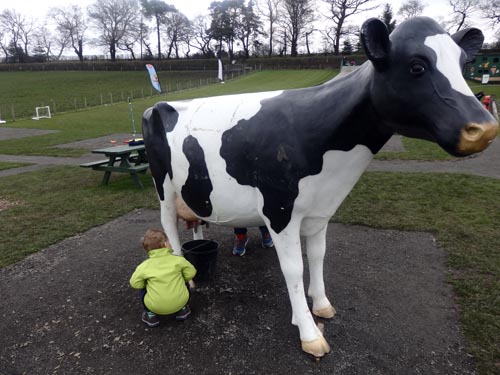 Wellsfield Park
For all-out family fun, then Wellsfield Park is a great place. It isn't just for the kids as I'm pretty sure adults will enjoy the fun too. We didn't get to explore the whole park as my youngest was flagging after such a full-on weekend. There are plenty of things to do like the indoor fun barn, pony rides, the nature trail or just going for a walk.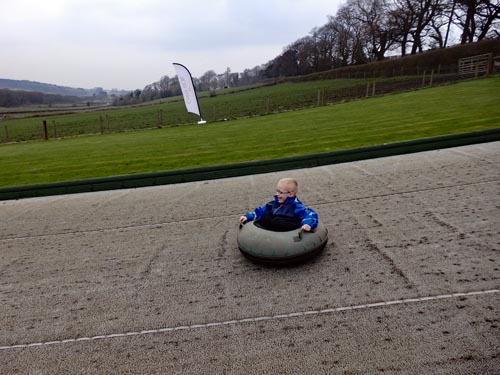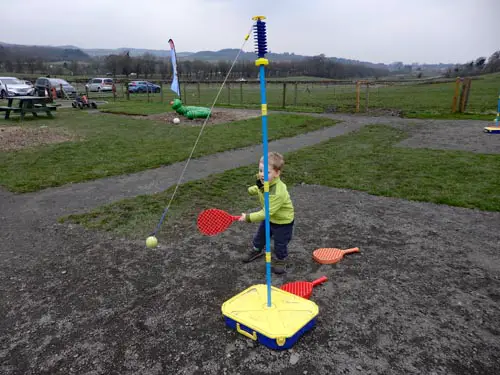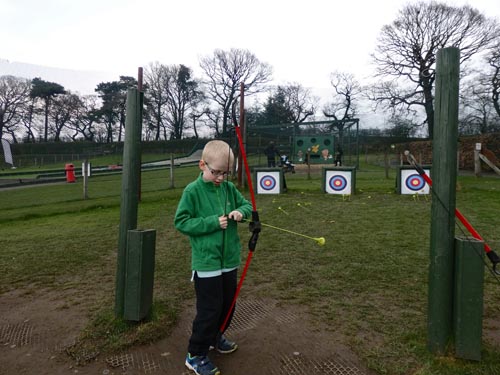 I did feel my youngest (who was 3 at the time) was a little left out as some of the things his older brother could go on he couldn't which just upset him but I think this is just down to the age gap between my boys.
There are toilets and an onsite cafe if you need them. Head over to the Wellsfield Park website for more details on all the family fun facilities they have on offer.
Other Days Out in Falkirk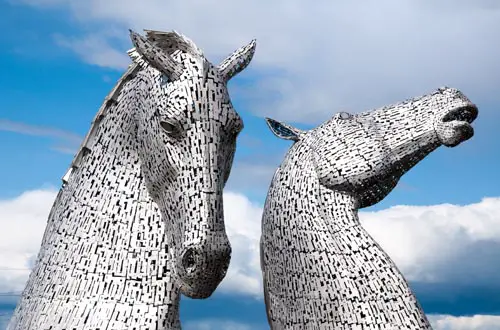 Kelpies & The Helix
The Helix is home to the Kelpies which are two 30 metre tall equine sculptures. There is plenty to do here with walks, cycle paths, play areas and just space to have fun. There is now a visitor centre and cafe which means you can have lunch or a cake stop after all the fun you have had.
Indoor Soft play
If it's a rainy day or you just want to let the kids blow off some steam there are a number of soft plays in the Falkirk area. My eldest son has been to Wonder World soft play with the Beavers and said it was great fun. Wonder World is Falkirk's largest indoor adventure centre so it is bound to keep the kids entertained for a while.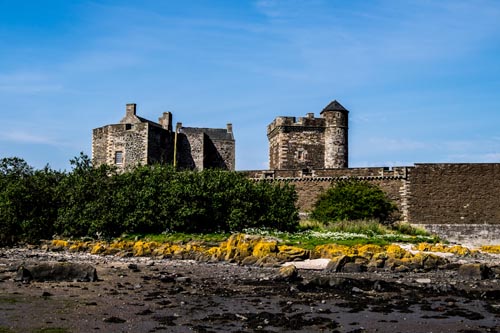 Blackness Castle
I love a good castle to explore. We have been to Blackness Castle before but haven't actually ventured inside! The castle is shaped like a ship which is so cool. They say it's known as the ship that never sailed. Hopefully one day we will get to go inside and explore.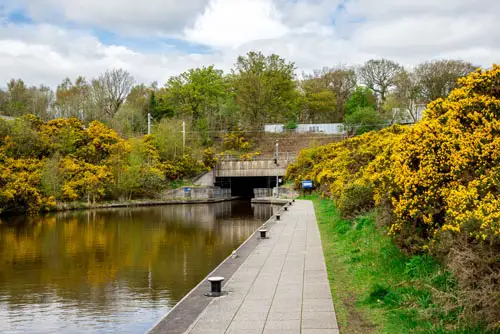 Cycle the Canals
I love going out on a family cycle ride. The best thing about a canal is that it's going to be pretty flat which is great for kids. If you didn't have your own bikes you can find bike hire places in and around Falkirk if you needed too.
Traffic free and safe is a big bonus for kids, although you might not get all the way to Edinburgh, you can certainly go explore and enjoy the fresh air.
Bo'ness Motor Museum
Bo'ness motor museum is not too far from the Bo'ness and Kinneil railway. It is a private collection of over 25 vehicles from different movies. Personally, I haven't been but I think my boys would love looking at the cars and learning about each one.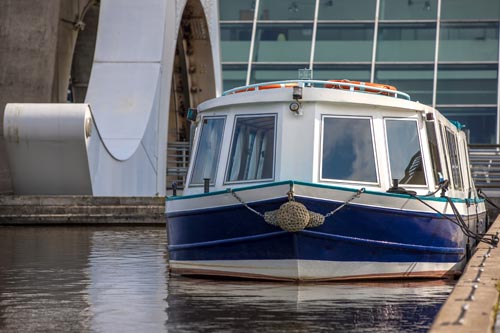 Canal Boats
At the Falkirk Wheel, you can rent a canal boat for the day or even better go on a canal boat holiday! How cool would that be? I was googling the name of the canal boat company while we were going up the Falkirk Wheel as I thought it was such a cool type of holiday to take.
---
and that is just to name a few! I now realise just how many family days out in Falkirk that I have been missing out on and we will certainly be heading back more often for some more days out.
If you want some more ideas for more family days out in Falkirk, ideas check out Visit Falkirk's promotional video.
Disclaimer: Visit Falkirk organised free entry into Boness Railway, Falkirk Wheel, and Wellsfield Park for the purpose of this post. However, all my opinions are my own and completely honest.