Our day out to Dunstanburgh Castle started with a quick stop in Seahouses to grab some sandwiches from one of the little shops for our lunch. I then drove to Craster to park my car. The car park was £2 for an all-day ticket. There were cheaper prices but I didn't want to be rushing about trying to get back in time!
You can read more about our dog/child-friendly Northumberland holiday for more ideas on fun things to do in Northumberland.
Dunstanburgh Castle in Northumberland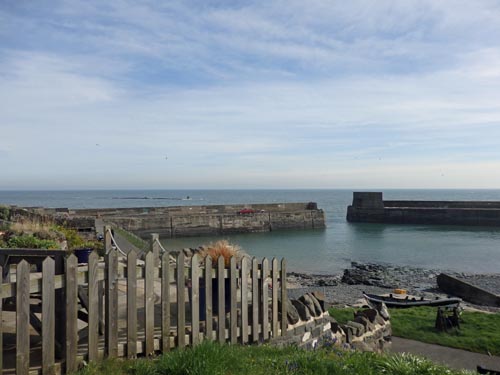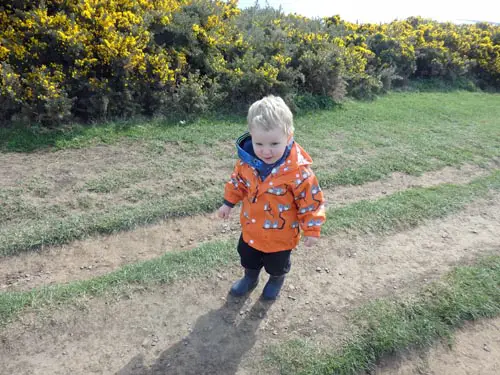 Walking to the Castle
Packing all our food into a bag along with our picnic blanket we set off from the car park. Although we stopped at the toilets as we passed (make sure you go here as there are no toilets at the castle!)
Timings to consider are the walk to the castle which is roughly 1.3 miles each way, which Little K walked most of it on the way out. You will also have on top of that the time you spend exploring the castle and walking around the area.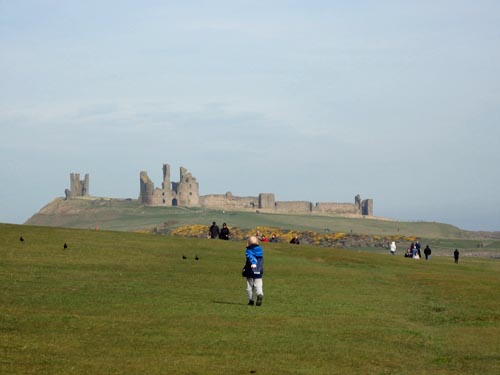 The walk is easy to follow (just stick to the coastline!) or just follow the other people going to Dunstanburgh Castle! If you have your dog(s) with you keep them on a lead as there will more than likely be sheep about. It is also relatively flat with a slight incline up to the castle.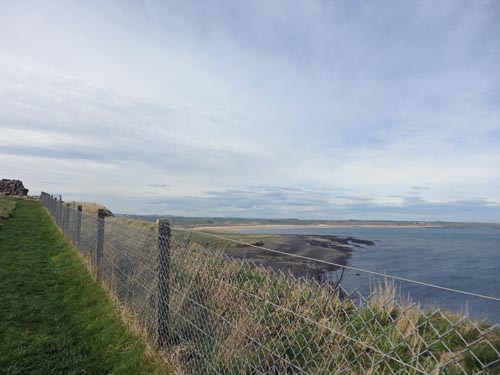 Dunstanburgh Castle
We decided to pay to go inside the ruins and explore some more. However, some people just seemed to go to the outside and walk around which seemed a shame. After we made our way inside and bought our entry tickets to Dunstanburgh Castle and found a quiet spot out of the wind for our picnic. We paid roughly £18 for entry plus we bought a guidebook. Check out their website for up to date prices. Remember – The castle is free for both National Trust and English Heritage members.
After lunch, we set off towards Lindsdell tower and also the main section which you can see as you walk up towards the castle. It was really interesting learning what the castle would have looked like and what the different areas were used for. Dunstanburgh Castle looks huge from pictures but it is actually pretty small compared to others we have visited. However, we learnt that it was made to look big as a status symbol.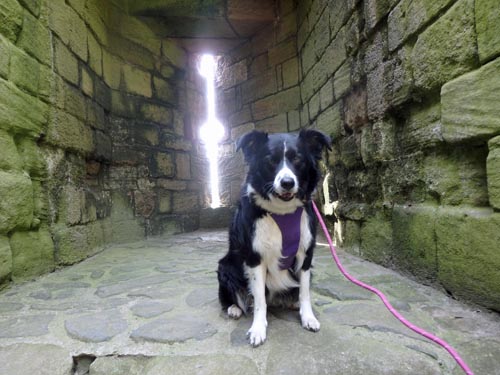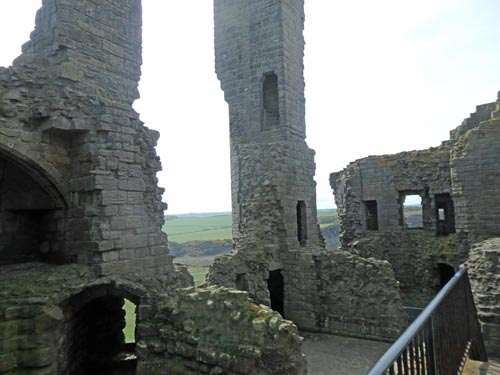 Returning Back To The Car from Dunstanburgh Castle
Once we had finished exploring, we headed back towards the car. Little K wasn't enjoying the wind so he was put in his carrier while Big K pranced around (no idea where he gets his energy from!) Both the boys and the dogs enjoyed Dunstanburgh Castle. I thought it made a great family day out for both kids and dogs.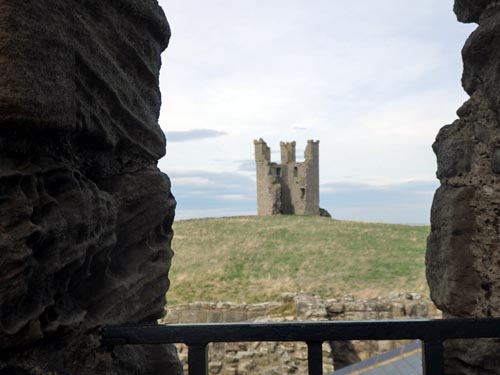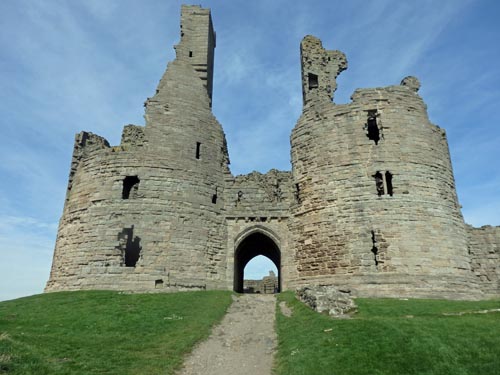 Dunstanburgh Castle Tips
You could probably take a pram if it was an all-terrain pram. I used the carrier instead.
Make sure you take a picnic if heading there over lunchtime as there isn't much at the castle and it does take longer than you think to explore the castle.
Remember there are no toilets at the castle so go to the car park toilets before heading out.
It can get pretty windy as it is very exposed, so make sure you have enough layers to keep you and the kids warm!
Have you been to Dunstanburgh Castle before? Let me know in the comments below.
Disclaimer: Reviews are my own opinion. I haven't been paid in any way for writing this.