Near the end of our holiday to Holland, we decided to cycle to Leiden. I planned our route using the map we had purchased at the campsite. The route was all cycle paths up until Leiden itself. I thought this was great for kids and also for adults.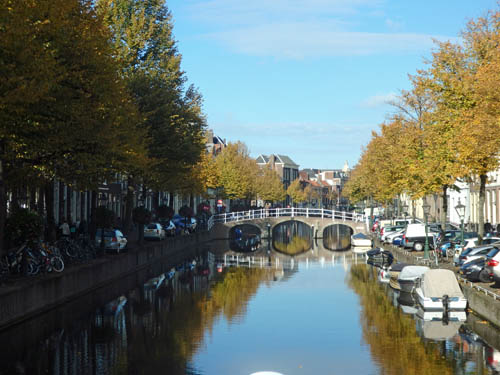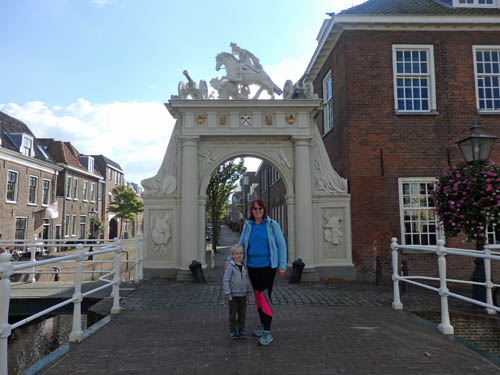 Leiden With Kids
Once we arrived in Leiden, we quickly realized cycling on the road with the traffic was too dangerous for Big K. My parents walked with their bikes on the pavement with Big K, while I cycled on to find somewhere to stop.
We left our bikes at Beestenmarkt locked up and started exploring Leiden on foot. There is a few cafes about and a McDonalds if you are looking for somewhere quick. We stopped for cake and a drink at Grand Cafe Vlot (well worth it if you fancy some yummy cake!) After filling our bellies we headed off again walking the streets and enjoying exploring this beautiful city.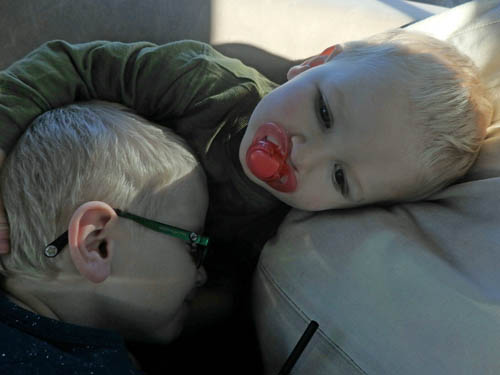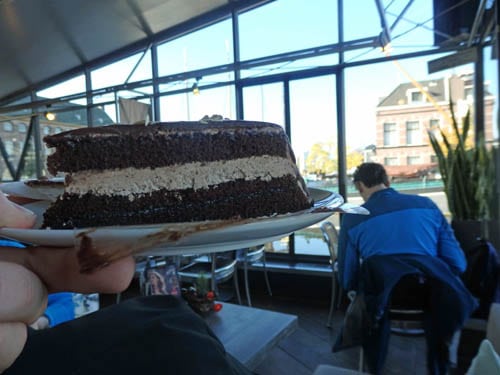 We eventually made our way to Van der Werfpark and found a bench to sit on while we ate lunch. Big K and my mum had started chasing crows, which Little K decided he would join in too. His little legs couldn't keep up and he smashed his face until the ground and flipped over. Que the screaming as he realized what he had done. I eventually managed to calm him down but he was left with a big scrape on his forehead!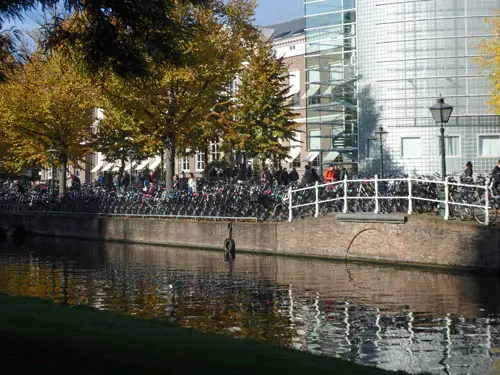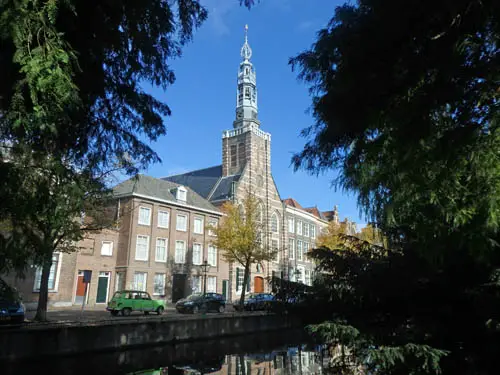 https://www.instagram.com/p/BMBaWSwAZpf/?taken-by=twok_blog
After his little mishap he wasn't best please so we decided to cut our trip a little short and headed back towards our bikes. Once we got back we headed back to the campsite via Poelgeest for a different route back.
I think its safe to say this was our favourite cycle route back to the campsite. It was full of lovely scenery (farm lands, canals etc) and easy cycling (especially with the kids)
We definitely want to go back to Leiden again to explore some more as we only spend a couple of hours exploring. We also want to do another cycle route with takes you around the nearby lakes. However, the boys have to be older and stronger as it is a longer route.
Have you ever been to Leiden? Let me know in the comments below!