The ruins of Tantallon Castle near North Berwick are stunning. This medieval castle is perched on a rocky outcrop and surrounded by the North Sea. On a nice day, the views are beautiful but it is best to be prepared for the wind to whip around your face when you visit. With it being such a short walk to the castle ruins, Tantallon makes for an ideal family day out when you are in East Lothian.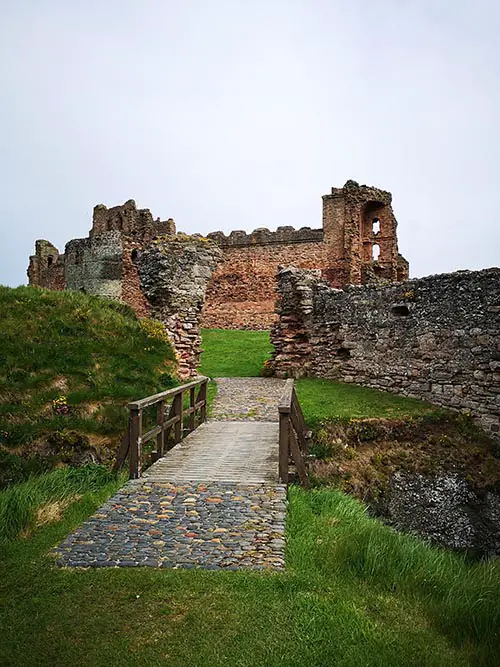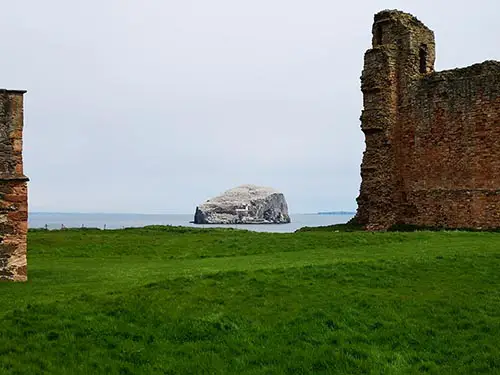 Exploring Tantallon Castle, North Berwick
History
A little background information on Tantallon Castle. Tantallon Castle is located on a rocky hilltop overlooking the Forth Estuary, Scotland. Built-in the mid-14th century by William, Earl of Douglas, it was later used as a jail for the Scottish Lord of the Isles. The castle survived sieges led by James IV and James V but it was destroyed by Oliver Cromwell during his invasion of Scotland in 1651.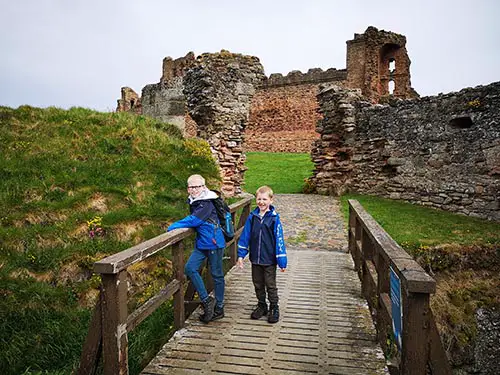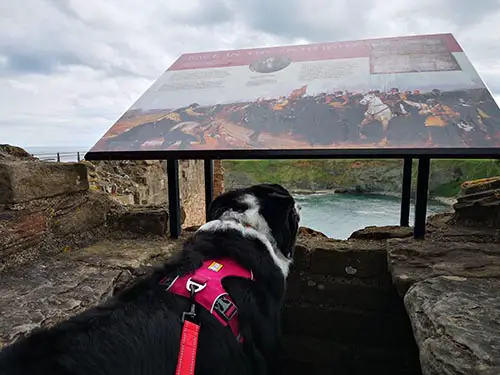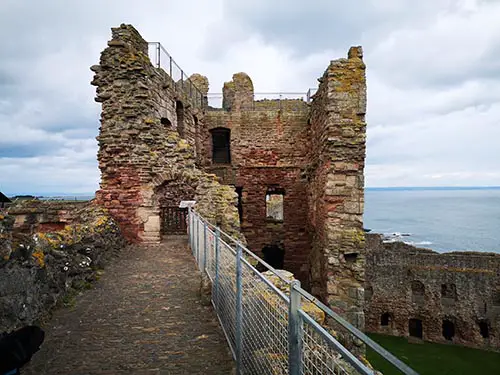 What Can You See At Tantallon Castle
It isn't the largest Scottish castle we have visited; however, it is interesting to walk about and read about all the history.
On top of seeing the beautiful castle, you can see.
The amazing views of the North Sea and Bass Rock
There is a replica gun in the East Tower which may get your childrens attention.
See if you can find the wildlife that lives in and around the castle.
Print off the Tantallon Castle PDF from the Historic Scotland website and let the kids enjoy finding all the answers.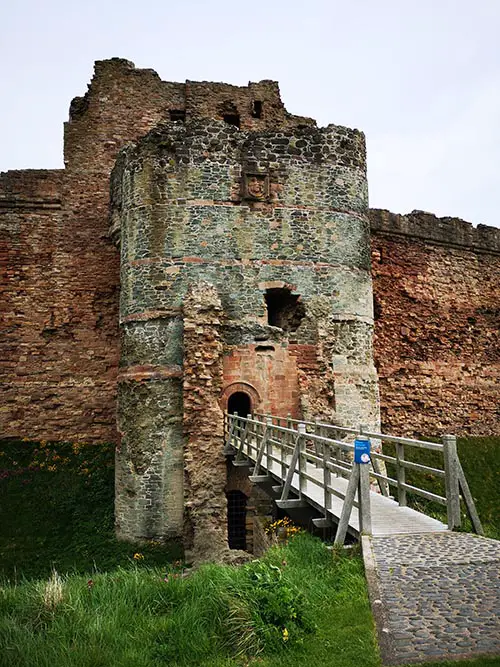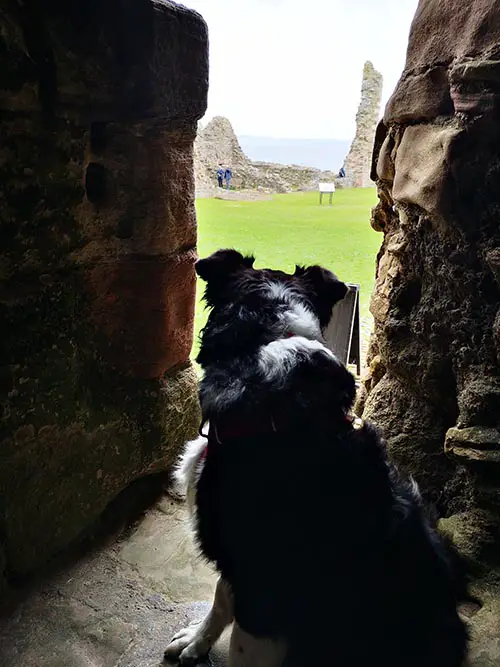 How long will it take to visit this Scottish Castle?
We were there for about 2 hours but this included stopping for lunch. There were some areas of the castle that were closed so roughly a 1.5-2 hour visit should be enough to see all the parts of the castle and even stop for a picnic if the time suits.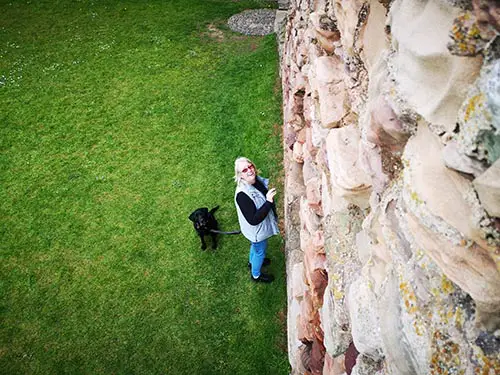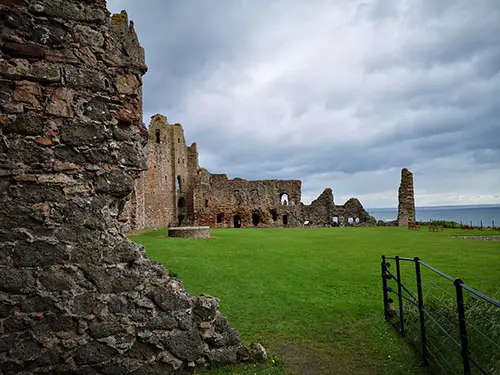 How to get to Tantallon Castle
Tantallon Castle is roughly 3 miles from North Berwick. A car would be ideal however, you can get there on public transport but it would need a lot of planning.
You can also walk from North Berwick to the castle which is supposed to be reasonably flat. This would be 3 miles there and then 3 miles back, so it might not be suitable for little legs.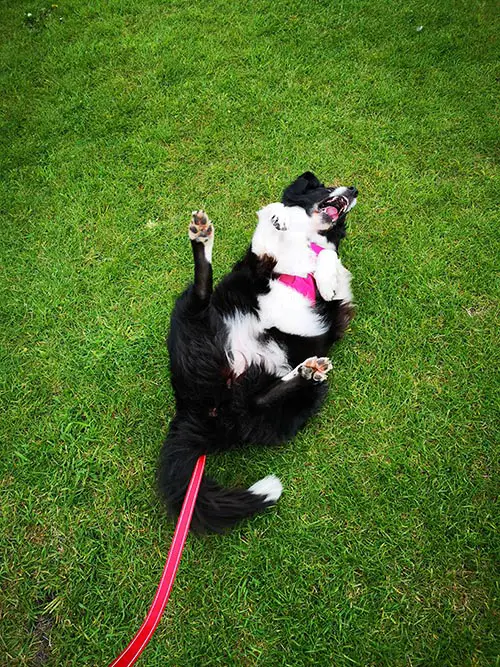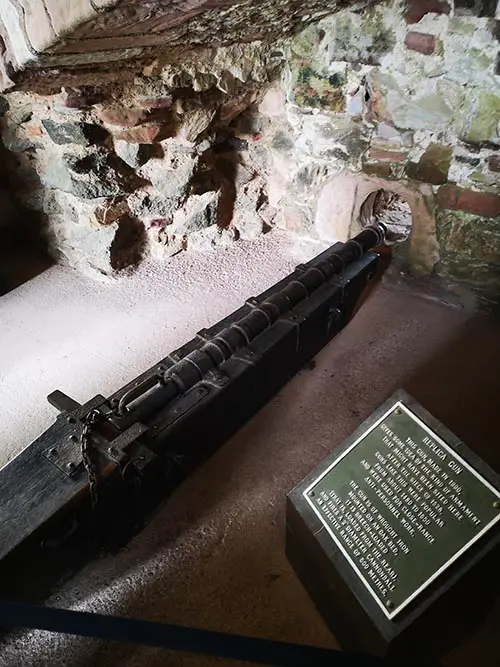 Is Tantallon Castle dog friendly?
Yes, it is dog friendly. You will need to keep dogs on the lead. The website states dogs are not allowed on roofed areas. However, we were told the dogs were allowed and took 2 out of the 3 dogs up on the roofed areas. The stairs up and down are quite narrow however, my large lab handled them pretty well considering his age and size.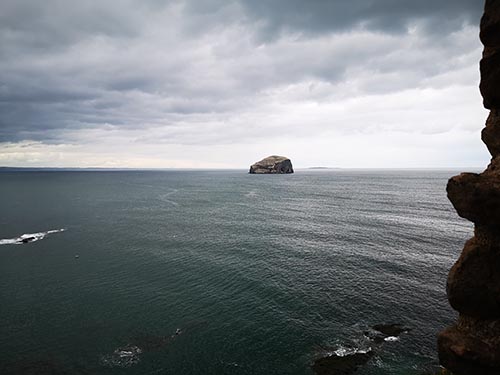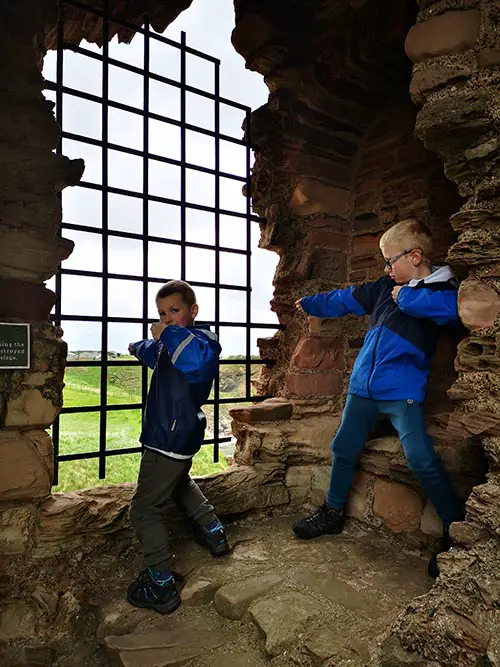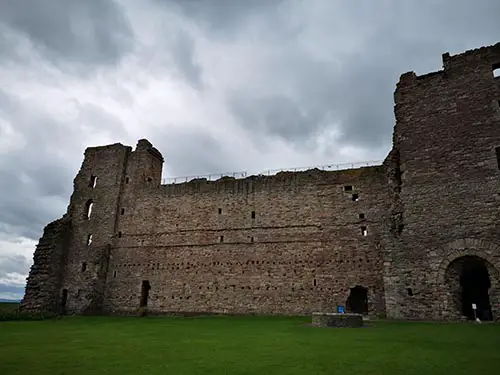 ---
Tantallon Castle near North Berwick is a great family day out in the area if you love history, and exploring with your children. Some of the best castles can be found in Scotland, and it is well worth the visit. You can find the most up to date prices on the Historic Scotland website and even purchase your Historic Scotland membership for your family.
Pin For Later?