I am trying to book more UK breaks away and decided to book a trip to Northumberland with the kids and dogs for a family holiday due to it been claimed to be dog friendly. However, as I have my boys and my dogs I was a bit unsure if Northumberland would work as a child/dog-friendly place. All the days out shown below that we experienced except for Bamburgh castle was dog and child friendly in some way or another. This meant my dogs were with us throughout the day.
Itinerary for Northumberland With Kids and Dogs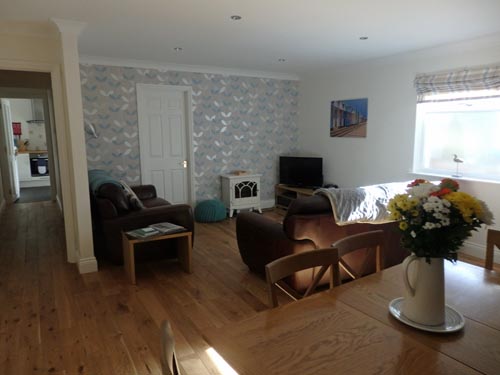 Day 1 – Arrival
We arrived in Bamburgh at about 4pm, which was the check in time for our self-catering accommodation. Our self-catering accommodation was called the Greenleaf and was a lovely 2-bed house in the centre of town.  Later that evening after our dinner, we headed down to the beach for a runabout.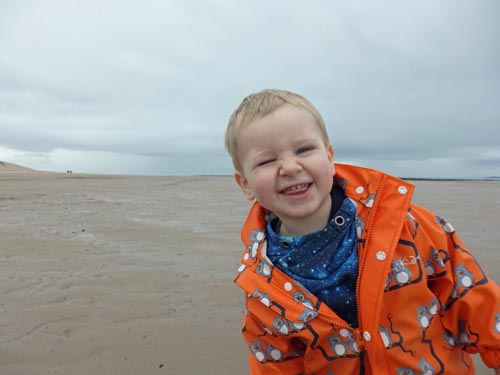 Day 2 – Walking Bamburgh to Seahouses
As the weather was meant to be raining today we decided just to walk from Bamburgh to the next town called Seahouses. The dogs and the boys loved running around on the beach. Once we reached Seahouses we stopped for lunch at the Bamburgh Castle Inn. We decided to sit outside in the beer garden for some food before walking back to Bamburgh. On the way back I decided to walk along the St Cuthberts Way which we found slightly harder than the beach way. Although this might have been because we were getting tired!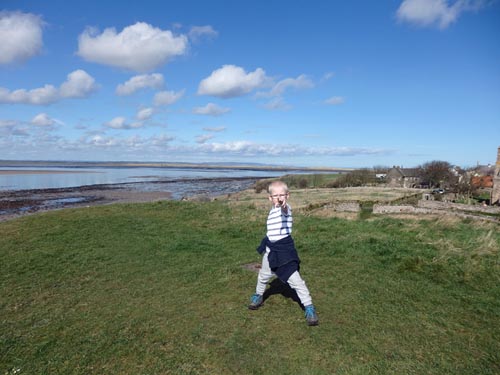 Day 3 – Holy Island
After checking the tide times I realised that today would be the only day that would work for crossing to Holy Island. We drove across to Holy Island and parked up in the main car park (you can't miss it). After exploring around the priory area we headed to the Crown and Anchor for a spot of lunch! Lunch was amazing! The castle is currently under restoration so we decided to walk up and explore the area as you get some beautiful views. I hope to go back again once the Castle has reopened. Although I don't think the castle allows dogs inside.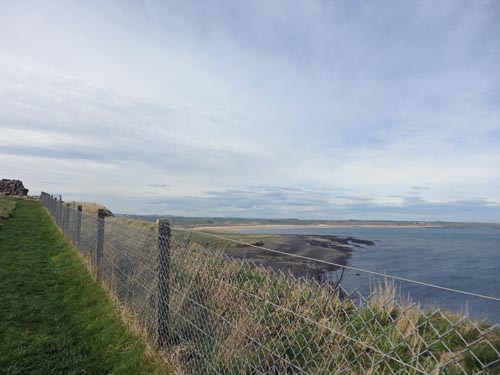 Day 4 – Dunstanburgh Castle
We had a lovely day exploring Dunstanburgh Castle which the dogs got to explore too. We took a picnic with us and sat behind a wall out of the wind to enjoy our lunch. It was really windy and Little K did not enjoy being blown about. I decided to put him in his toddler carrier so we could explore the ruin castle a bit quicker. After exploring we headed back along the coast back to my car.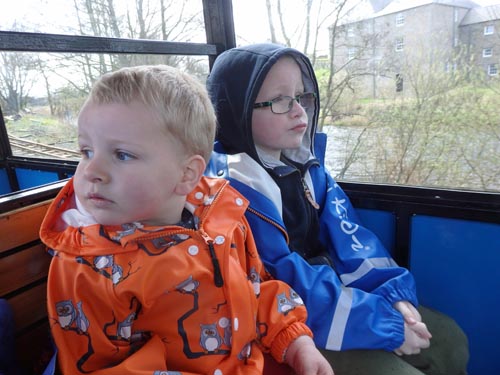 Day 5 – Ford & Etal
Today we headed off to visit the Heatherslaw Corn Mill, The Heatherslaw Light Railway, and Etal before checking out the Heavy Horse Farm Centre on the way home. The corn mill is interactive and hands-on which meant the boys were in their element. Dogs aren't allowed in the corn mill. We had so much fun this day.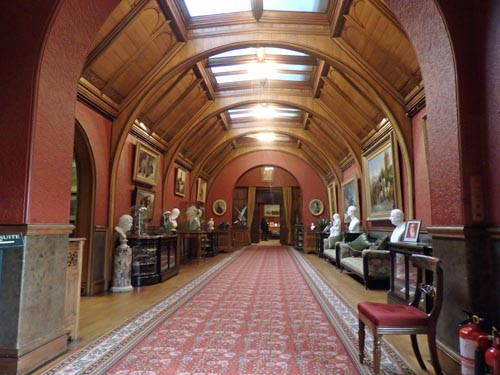 Day 6  – Cragside
After being stuck in the accommodation driveway for nearly an hour due to a broken down lorry, we finally managed to head off to Cragside. This is known for being the first house to be lit by hydroelectricity and it is fascinating to explore. The house isn't dog friendly which is a shame but there is more than enough trails for you to explore with your four legged friends.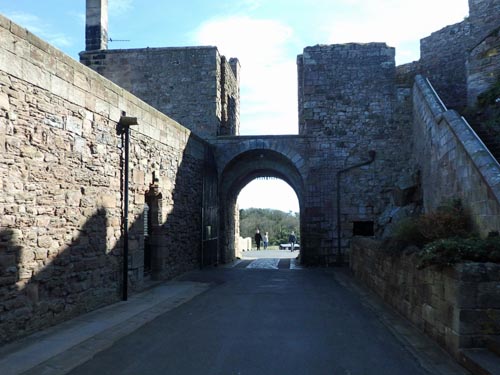 Day 7 – Bamburgh Castle
We spent the morning in the house before heading out to the beach for a walk with the dogs. In the afternoon we then headed up to Bamburgh Castle for a look around. Don't forget your camera as if it's a nice day then you will get some great pictures of the views. Remember Bamburgh Castle doesn't allow dogs inside.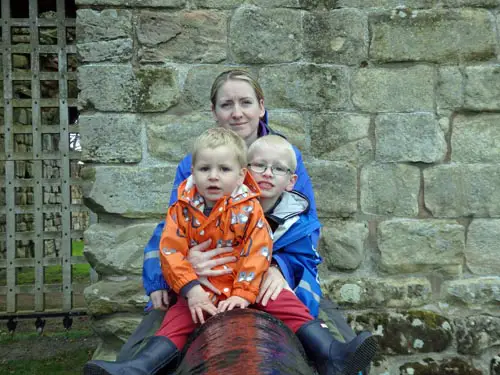 Day 8 – Home Time 🙁
The day that no one wants to do. Going home. We managed to get pack up before the 10am deadline. Instead of stopping along the way we headed straight home so we could get the afternoon outside in the garden.
Hopefully, you will get some ideas of dog/child-friendly days out if you are planning a holiday to Northumberland with kids and dogs. If you have been to Northumberland with kids and dogs before let me know in the comments below.
Have you been somewhere before with your kids and dogs that were also dog/child friendly? Please let me know as I would love to go explore more!