As a family, I love to get out and about during the summer, including summer hiking. However, you never know in Scotland what the weather is going to be like during the summer. Sometimes I wonder if we even have a summer! As we do a lot of outdoor activities I like to always be prepared. I wrote in a previous post about the boys outdoor clothing now that the weather is improving, but I thought I would write one for the mums too!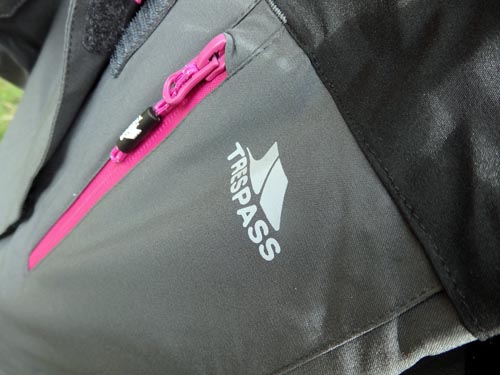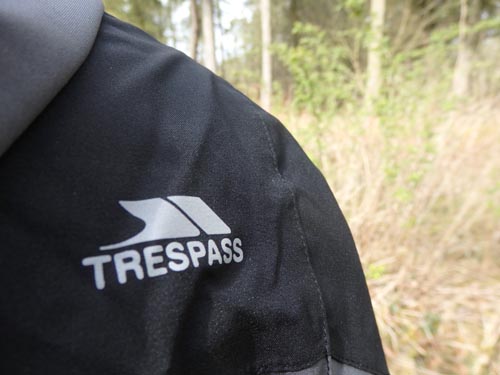 A Must Have Essential For Summer Hiking
Trespass recently got in touch to see what my must-have essential is for summer hiking. As I live in Scotland it has to be a waterproof jacket.
Browsing the Trespass website you can find plenty of options in all different styles and colours. I'm sure there is one for every mum out there. As I like dark colours I really liked the look of the Elisha Waterproof Jacket.
I like my outdoor jackets to be on the larger size, so I can add more layers underneath. The Elisha jacket is a great as its lightweight, and easy to store away which means I can pack it in my backpack while out hiking.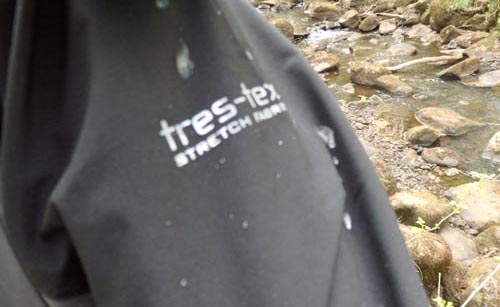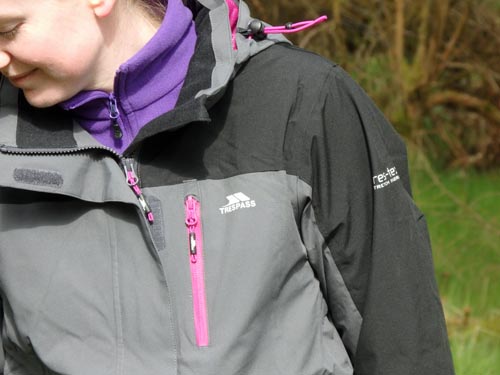 Protection from the rain is an important tick too when looking for in any jacket (especially living in Scotland). If it does rain then you will be protected as it has tapered seams to stop any moisture getting through. The rain beads on top of the jacket which means you can just shake the rain off when you are finished wearing it. I always find this really cool to watch!
On top of wanting a jacket to protect me from the rain, I like to have my camera/phone close by. Which is no problem for the Elisha jacket as it has a chest pocket (inside and out) and 2 pockets which are big enough for my camera and my phone.
If you do happen to find yourself in warm weather and its raining (which can happen in Scotland…a lot) then there are handy zips underneath the arms to let in ventilation and stop you overheating.
I tested the Elisha jacket out while hiking the West Highland Way and also doing day to day activities and it definitely ticks everything I need in a waterproof jacket. For me, I know I will have it packed in my backpack this summer!
Disclaimer: I received this jacket from Trespass in return for a review on my blog. However, all words are 100% my own.