Okay, the honest truth is we have never been on a camping holiday in a tent before. Big K asks me constantly but for various reasons, I have never bitten the bullet and went camping with the kids. However, I have researched it several times and are always on the lookout for the must-have essentials to take with us. When Lava Accessories got in touch about the Lava Bright Sounds 2 Bluetooth Speaker I knew it would be perfect for camping and family travel in general. Who doesn't like to listen to music while on holiday? Read on to find out what I thought about this great speaker!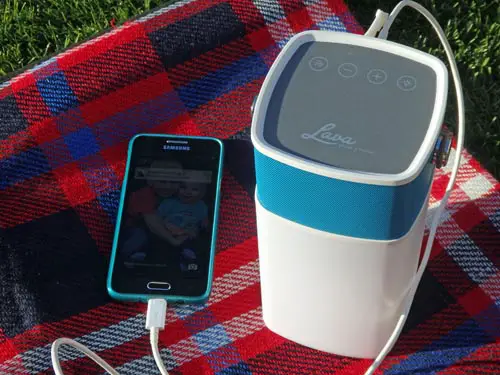 Essential Camping Holiday Must Have
I'm sure everyone has there must-have essential for camping. However, my must-have essential for camping with kids this summer is slightly different. We have found something that would bring lots of fun to a camping holiday or even a family picnic. What is this must-have you ask? It is the Bright Sounds 2 Portable Speaker.
What is Bright Sounds 2 Portable Speaker?
It is a lightweight Bluetooth speaker which will certainly brighten the mood as it comes in several bright colours. I have the teal one and it is such a lovely colour. It looks very stylish and looks great in my kitchen where I currently use it.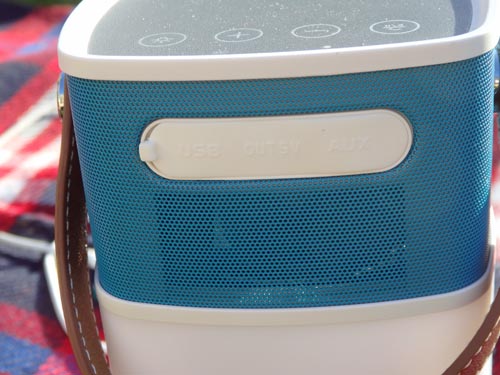 Bright Sounds 2 Features
What makes the Bright Sounds 2 stand out for me is the great sound quality. Once synced up via the Bluetooth you can easily play music from your device. The controls are also very simple to use and when fully charged it gives you up to 36 hours of music playback (It can be plugged in via the mains or you can use the built-in battery.) I have used this for a few hours a day, several days in a row without needing to recharge.
It has several nifty features which I think would come in great for a camping holiday including an LED light. You can also use it as a power bank to charge your phones or devices. Which would be great for overnight charging and giving you a full battery for the next days use.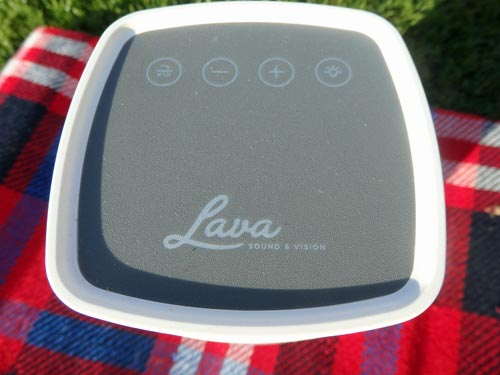 My boys love listening and dancing to music which for me would be great for afternoon downtime or listening to in the evening once the boys have gone to bed. The LED light would also come in handy for a nightlight as me and the boys like having a little light on during the night.
I do honestly think that the Bright Sounds 2 would make a great essential for a camping trip, family picnic or even just general use in the house. I hope to take it with us on our next family travel adventures! It has a convenient leatherette carry handle and also is water resistance which is pretty useful for a camping holiday with kids over the summer (especially if you come to Scotland!).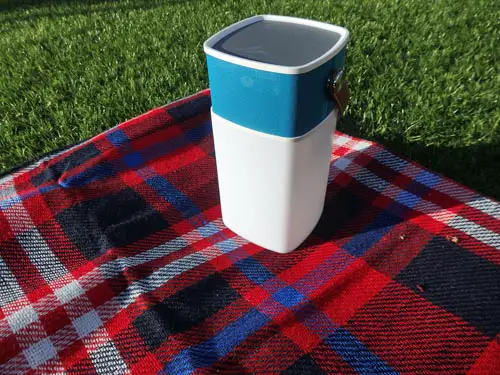 Would it make your camping holiday essential?
Do you think the Bright Sounds 2 would make it on your camping holiday this summer? Maybe even at your family picnic or BBQ? Let me know in the comments below!
If you wish to buy one of these great Bluetooth speakers then head over to the Bright Sounds 2 website and use the discount code  – TRAVELLING5  which will give you £5 off the BrightSounds 2.  Code is valid until May 2018
Disclaimer: We received the Bright Sounds 2 in exchange for a review on my blog. However, my review in 100% my own words.